Pliš u zelenoj, narandžastoj i kraljevski plavoj nijansi potpuni je hit ovogodišnjeg Salone del Mobile.
I ove godine posetili smo najznačajniju evropsku smotru u industriji mobilijara – Sajam nameštaja u Milanu.
Nakon što smo obišli štandove najčuvenijih kompanija u ovoj oblasti, primetili smo trendove koji su se ponavljali. Naime, kombinovanje različitih materijala kako na jednom komadu nameštaja tako i u celoj sobi potpuni je hit. Pliš u narandžastoj, zelenoj ili kraljevskoj plavoj nijansi kombinuje se sa komadima u koži u neutralnim braon, bež ili crnoj boji.
Kraj čupavim tepisima
Tepisi su uglavnom s kratkim nitima i to jednobojni s blagim prelivanjem nijansi. Znači, trendu čupavih tepiha je definitivno došao kraj…
Osim narandžaste, zelena kao boja godine po Pantoneu je veoma prisutna na svim štandovima. U neutralnom okruženju, dovoljno je samo postaviti detalji, kao što su jastuci, da biste dobili dnevnu sobu u trendu.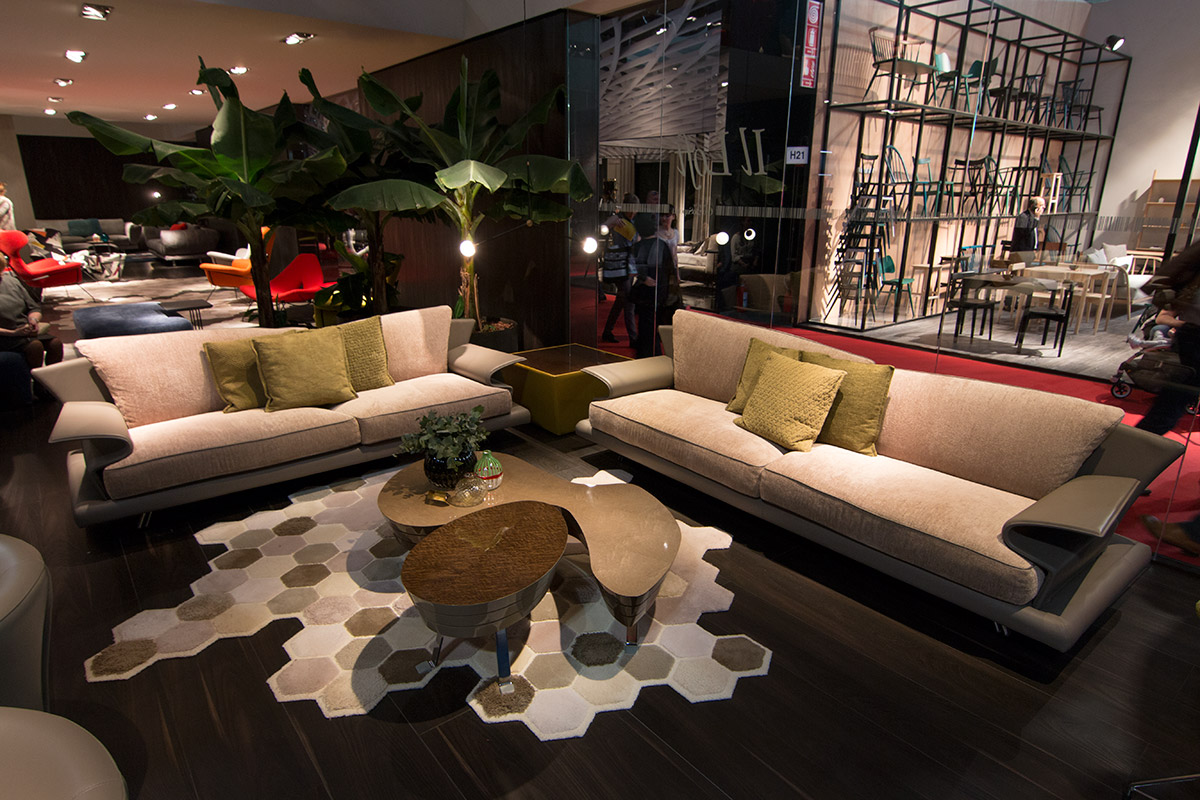 Posetili smo i štand, kod nas, vrlo popularnog Calligarisa. Pliš na sofama i trpezarijskim stolicama kombinovani su sa metalnim detaljima u zlatnoj i bakarnim nijansama na konstrukcijama klub stolića ili trpezarijskih stolica. Vrlo efektno na prvi pogled!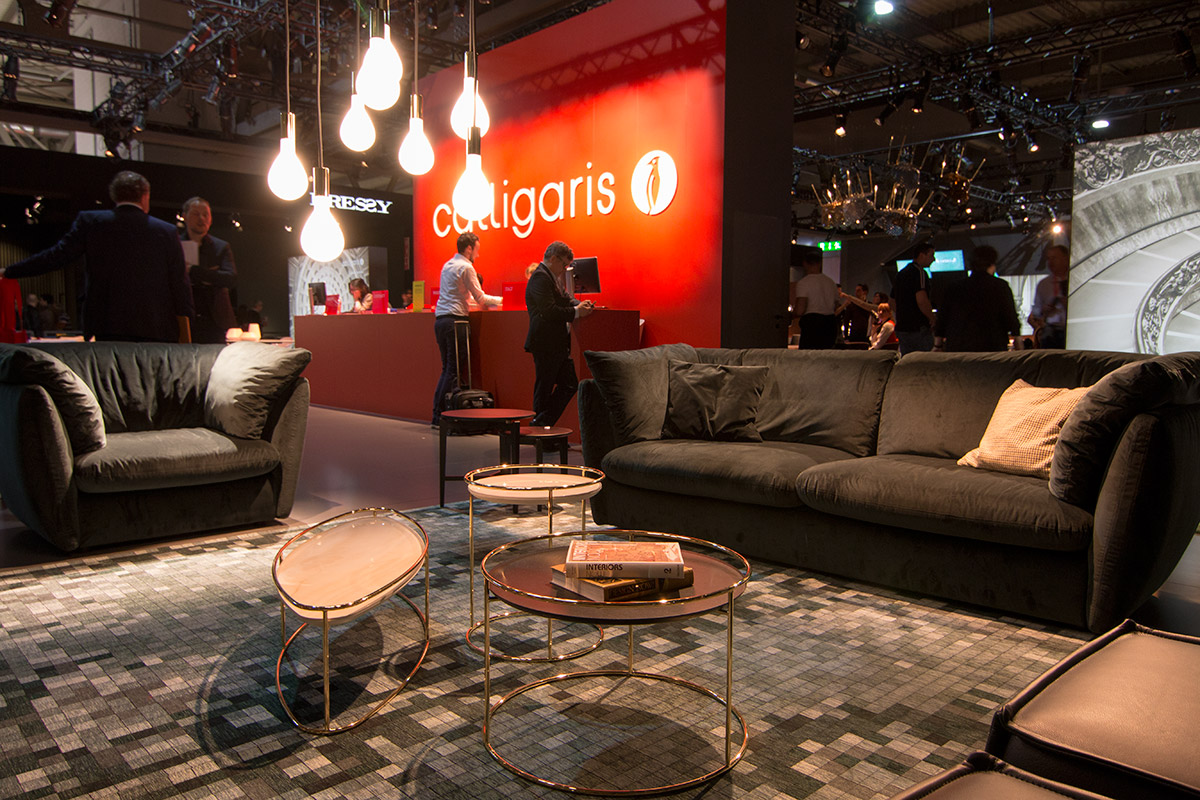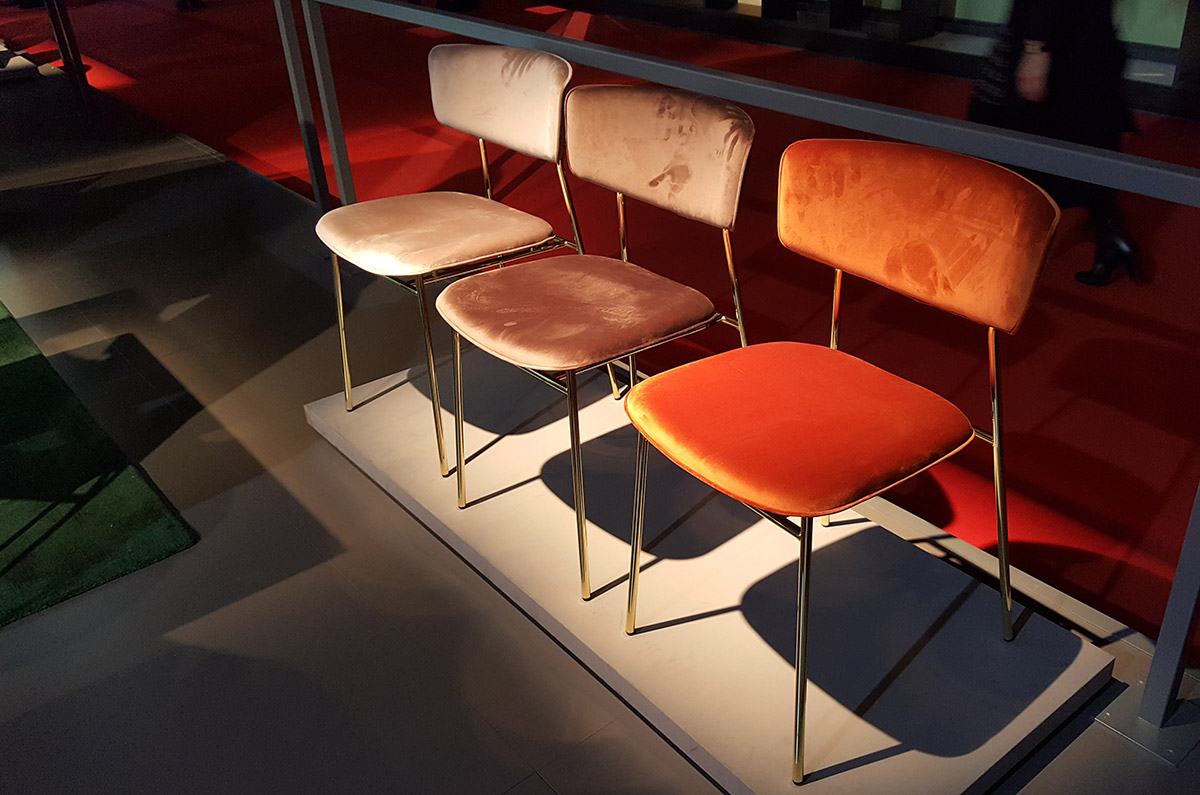 Luksuzna atmosfera dominira štandom kompanije Flou. Iako su oni poznati pre svega po svojim krevetima, nama je privukao pažnju nameštaj za dnevnu sobu.
Ethnicraft je predstavio svoj prepoznatljiv nameštaj od drveta koji je nama poznat preko domaće kompanije GIR. Možda su se upravo ovako neki komadi iz Srbije pojavili na sajmu u Milanu…
Art-deco stil na štandu Flexforma prijatno je i osvežavajuće iznenađenje. Mermer, staklo i hromirani detalji zaobljenih ivica istakli su se u odnosu na nameštaj drugih kompanija.
Zanimljiva tekstura stola u formi odeće, predstavljena je sa štandu Diesel with Foscarini. Naravno, i ovde su kombinovani različiti materijali. Tako su se staklo, metal i drvo našli na jednom setu klub stolića.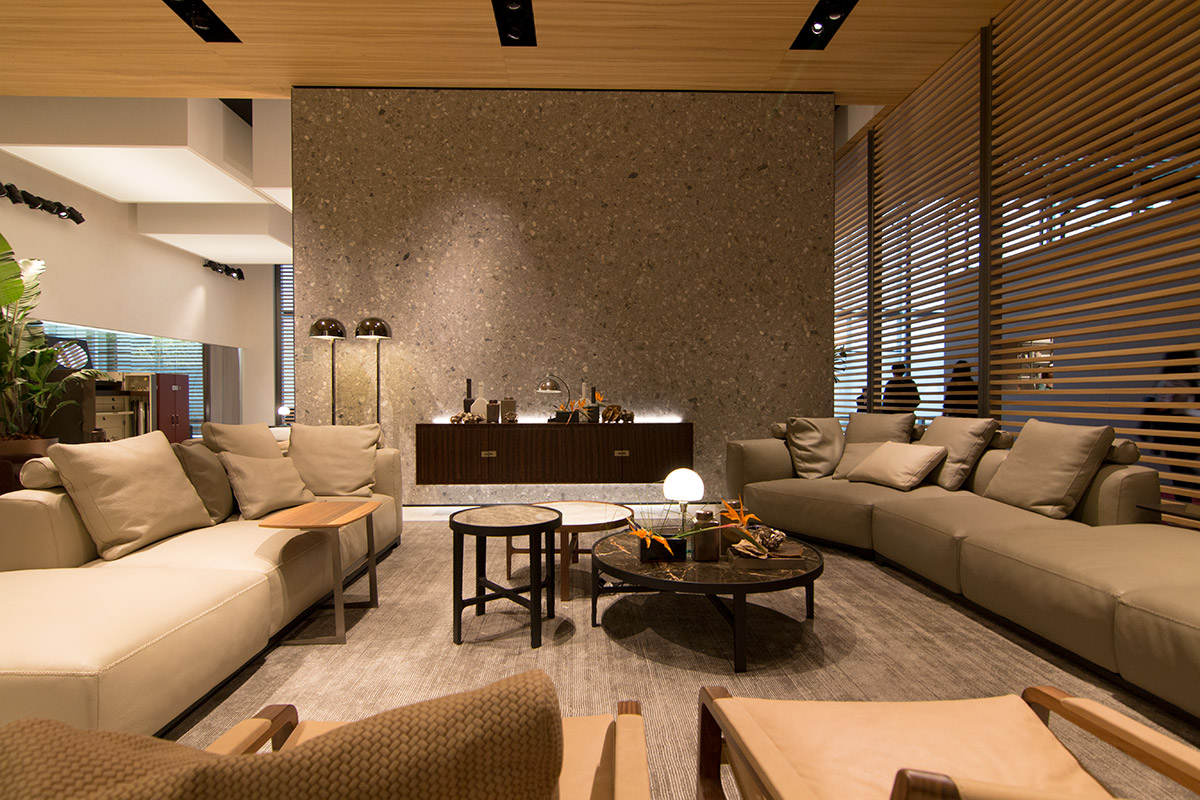 Pogledajte još neke zanimljive dnevne sobe sa sajma nameštaja u Milanu. Kao što je, na primer, ova sa temom avijacije.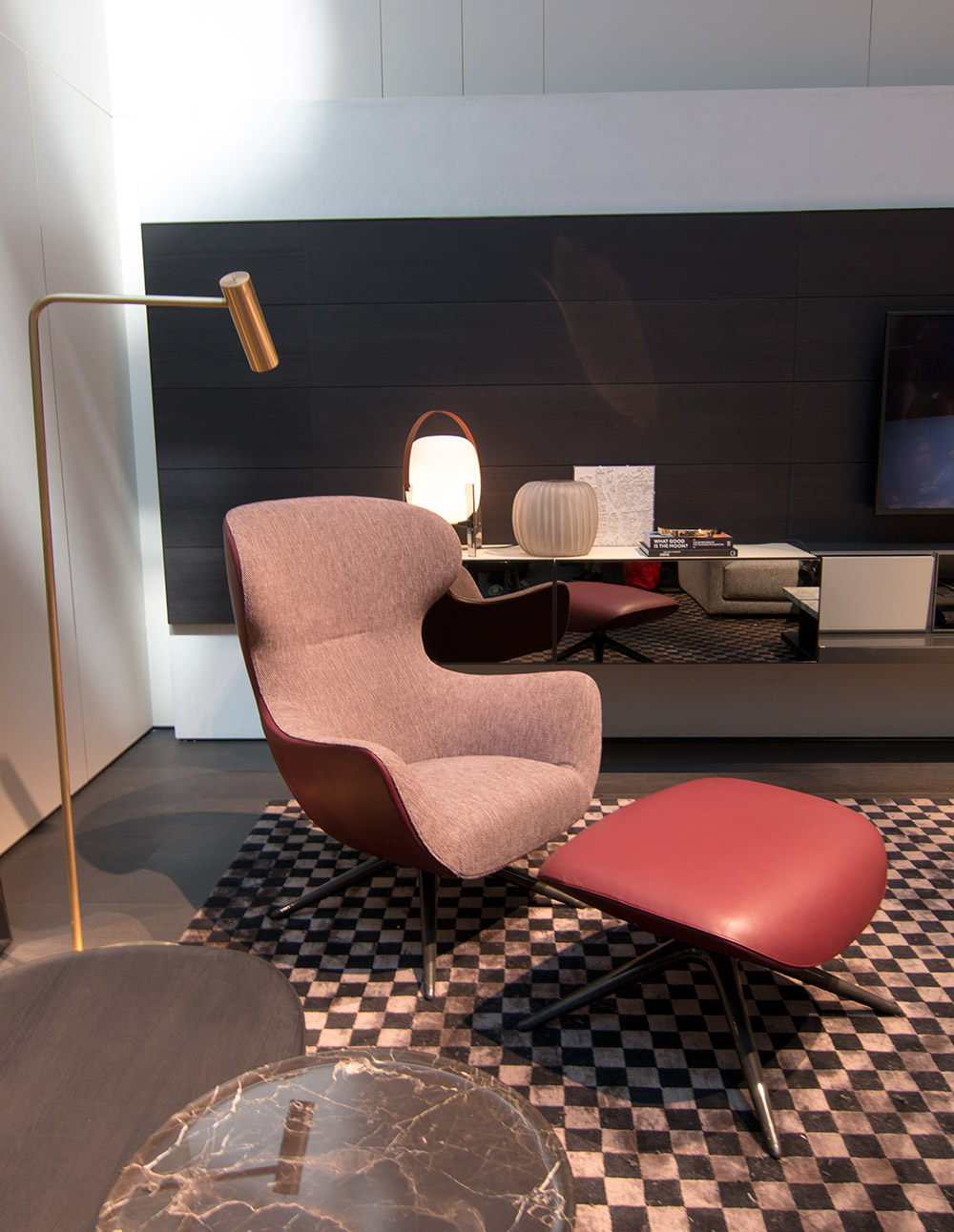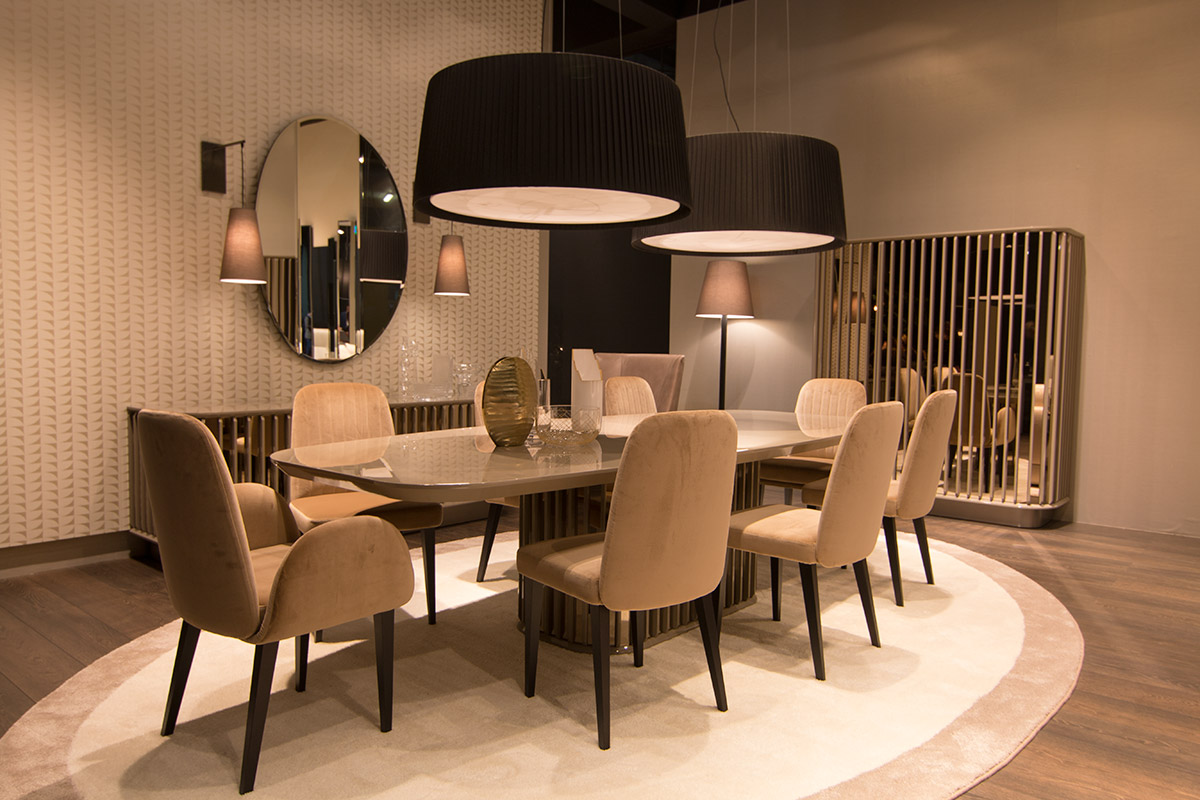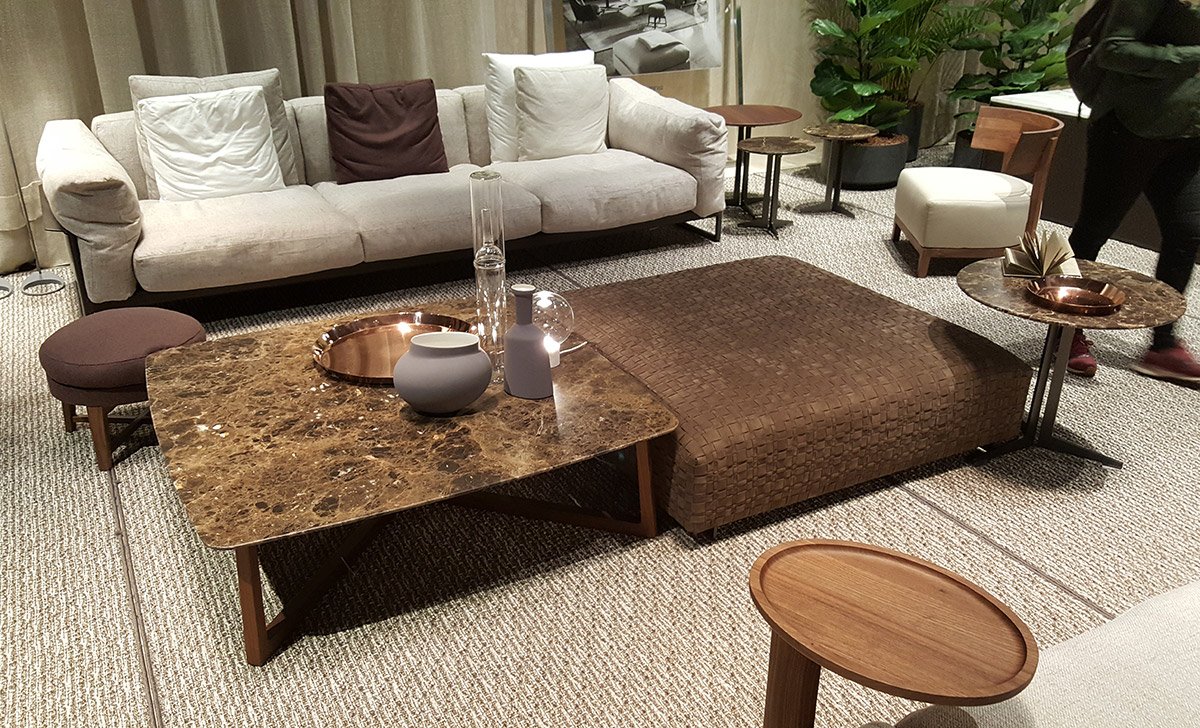 Foto: Gradnja.rs
Saznajte i kojih 7 trendova je obeležilo sajam nameštaja u Milanu 2017.