Kolumna
Hidrocentrale i koliko su (zaista) štetne po prirodno okruženje
Zašto se građani na Staroj planini protive, a na Čemerniku ne protive izgradnji mini-hidroelektrana?
Već više od pola godine traje drama na Staroj planini, u kojoj su učešće, pored stručnjaka iz oblasti biologije, ekologije i prostornog planiranja uzeli građani koji su nezadovoljni odlukama o izgradnji mini-hidroelektrana (MHE) na planinskim vodotokovima. Naravno, najbrojniji su lokalni meštani, koji sa pravom žele da odbrane svoju zemlju od nestanka, to jest, oduzimanja rečica koje ih snabdevaju vodom za piće i za navodnjavanje.
Država, zajedno sa nadležnom opštinom, podržala je investitore i dala zeleno svetlo za izgradnju MHE, dok je velika većina stručnjaka podržala građane i suprotstavila se ovim projektima. Nažalost, građevinski radovi se izvode, a građani mogu samo da ih opstruiraju protestima ili sabotažama na terenu.
Priča o mini-postrojenjima za proizvodnju električne energije je veoma delikatna, ali da pokušamo da je pojasnimo, to jest, sagledamo na koji način one (ne)mogu biti upotrebljene na našim vodotokovima.
Koja je poenta izgradnje mini-hidroelektrana na malim rečnim koritima kada već ima električne energije iz postojećih izvora?
Ne računajući velike brane i hidroelektrane na rekama poput Dunava, Drine, Tare ili Zapadne Morave, na još nekoliko manjih reka u Srbiji, u poslednjih više od pola veka, izgrađene su manje hidroelektrane. Kako nemaju uslova za akumulaciju veće količine vode (veštačka jezera) ili jednostavno usled manjeg rečnog korita ili protoka vode, ove hidroelektrane imaju veoma ograničenu snagu i služe za snabdevanje električnom energijom isključivo manje lokalne gradove ili manja okolna naselja i sela.
Najznačajniji primer ovakvih hidroelektrana jeste kompleks Vrla od 1 do 4, koje su zajedno s veštačkim akumulacionim Vlasinskim jezerom, građene u periodu od 1949. do 1954. godine, za potrebe elektrifikacije Surdulice i Vladičinog Hana. Najpre je branom pregrađena vlasinska močvara, a od njega su kanalisane dve otične reke – Vlasina i Vrla, koje se na različitim mestima ulivaju u Južnu Moravu. Hidroelektrane na Vrli su građane neposredno nakon Drugog svetskog rata i sistemom podzemnih kanala su povezivane sa akumulacionim Vlasinskim jezerom.
Usled opasnosti od napada Sovjetskog saveza, u vreme rezolucije Informbiroa, elektrana Vrla 1 građena je delom u unutrašnjosti planine Čemernika. Ostale hidroelektrane pozicionirane su duž rečnog toka, sve do Vladičinog Hana i ulivanja Vrle u Južnu Moravu.
Kako je već navedeno u tekstu, ove hidroelektrane u startu su građene kako bi zadovoljile potrebe lokalnih naseobina i nikada nisu prolazile kroz dogradnje ili dodatna proširenja na druge vodotokove, pa samim tim svih ovih decenija nisu prekomerno ugrožavale lokalni ekosistem.
Crnotravsko rešenje
Slična ideja pojavila se oko 2009. godine u Opštini Crna Trava, koja se nalazi na drugoj reci koja otiče iz Vlasinskog jezera – Vlasini. Lokalna samouprava, u saradnji sa privatnim sektorom, odlučila je da investira u više mini-hidroelektrana, pa je na kraju projekta u ovoj opštini izgrađeno 11 MHE, od kojih se njih osam našlo na reci Vlasini. Od izgradnje i puštanja u rad prve MHE prošlo je više od pet godina i do sada na rečnom toku nisu zabeleženi neki veći problemi, što mogu da posvedoče i istraživanja nadležnih stručnih lica, ali i građani koji žive u okolnim mestima, za čije potrebe elektro-snabdevanja su ove MHE i građene. U čemu je onda problem i zašto se na Staroj planini građani protive, a na Čemerniku ne protive izgradnji MHE?
Rečice u cevima
Kada se pogleda plan rečnih tokova planine Čemernik, može se primetiti da su sve hidroelektrane, bilo one starije iz perioda neposredno posle Drugog svetskog rata, bilo ove novije iz perioda dvehiljaditih godina, pozicionirane na dva najveća rečna toka – Vrle i Vlasine. Druge rečice, kojima je Čemernik bogat možda isto koliko i Stara planina, nikada nisu dirane, to jest, na njima nikada nije ni razmatrana gradnja MHE, zato što su njihovi tokovi isuviše mali da bi proizvodili bilo kakvu energiju, a njihovo ubacivanje u cevi, na čemu se insistira na Staroj planini, imao bi za posledicu iste probleme po ekosistem.
Takođe, koja je poenta izgradnje MHE na tako malim rečnim koritima, kada su već postojeća postrojenja na većim rekama dovoljna za snabdevanje električnom energijom isključivo manjih mesta i okolnih sela? Ne bismo ulazili dublje u pitanje finansiranja ovih projekata od strane fondova EU, samo zato što se prikazuju kao "ekološki" ili "obnovljivi" proizvođači energije, jer na postojećim primerima ugrožavanja životne sredine možemo utvrditi koliko je takav pristup problemu licemeran.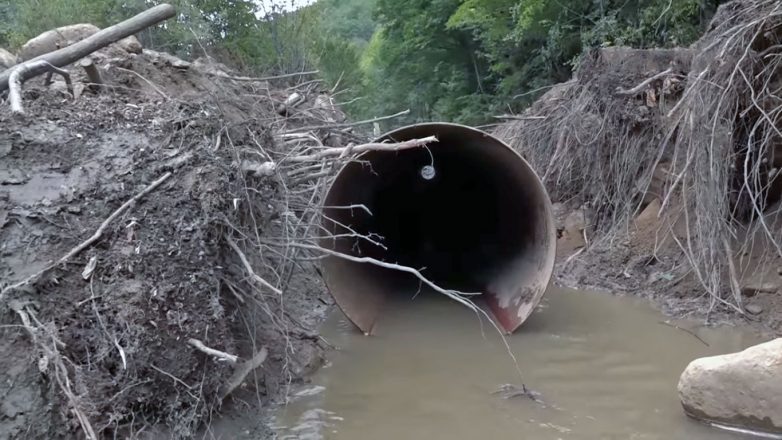 Razumom protiv ekološke katastrofe
Dakle, odgovor je vrlo jasan. Mini-hidroelektrane se mogu graditi isključivo na većim vodotokovima, naravno tek kada nadležna stručna lica i institucije prethodno utvrde mogućnost i održivost ovakvih sistema, koji ne bi ostavili drastične negativne posledice po tok reke (njeno isušivanje) i njen biljni i životinjski svet. U suprotnom, rečice i potočići se nasilno preusmeravaju u cevi i dolazi do potpune ekološke katastrofe. To znači da profit pojedinca nikako ne sme biti iznad interesa države Srbije, odnosno njene prirode i građana.
Kad ste već ovde…