Aktuelno
Norman Foster i Stiven Spilberg imaju zajednički projekat?
Čuvena arhitektonska firma i slavni reditelj zajedno su kreirali digitalni sferni bioskop nazvan Universal Sphere za prikazivanje multimedijalnih projekcija.
Foster + Partners i Immersive su udružili snage kako bi tehnološki i konstruktivno realizovali ideju proslavljenog američkog reditelja Stivena Spilberga. Kupola bi trebalo bi postane deo tehnološkog centra Comcast u Filadelfiji i predstavljala bi inovaciju u virtuelnom svetu, kao i budućnosti prikazivanja filmova.
Firma Immersive je priznati svetski lider u oblasti dizajniranja i proizvodnje eksperimentalnih medijskih instalacija. Zapravo čitava ideja je i razvijena od strane osnivača firme i Stivena Spilberga, dok su arhitekte iz renomiranog arhitektonskog biroa Foster + Partners razvili strukturalni dizajn.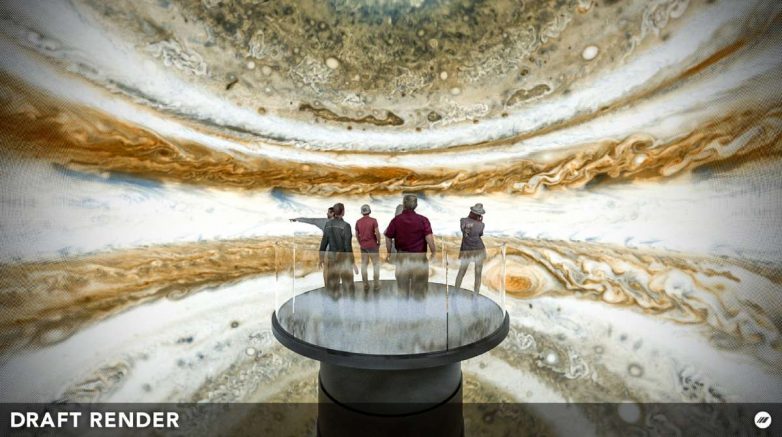 Svuda oko vas je projekcija pa gde god se okrenete vidite scene filma iz različitih uglova.
Tokom sedmomesečnog procesa, uspostavljen je tehnički okvir za instalaciju i okupljene su svi potrebne proizvođači i firme koje bi realizovale projekat sfernog bioskopa.
"Izuzetno smo ponosni poslom koji smo obavili i želimo da se zahvalimo našim partnerima iz kompanija Gaia Nova i NSC Creative koji su otišli korak napred kako bi nam pomogli da ostvarimo našu viziju. Radujemo se budućoj saradnji sa Foster + Partners, dok nastavljamo da razvijamo projekat Immersive Storytelling, kao novi medij zabave.", rekao je za ArchDaily John Munro, osnivač firme Immersive.
Iskustvo bez premca
Premijerna projekcija u kupoli održana je u maju i to je bio Spilbergov sedmominutni film "The Power of I". Utisci gledalaca je da je u pitanju potpuno nesvakidašnje iskustvo jer je sve izgleda kao da se nalazite u filmu. Svuda oko vas je projekcija pa gde god se okrenete vidite scene filma iz različitih uglova.
Kad ste već ovde…