Materijali
Ovako izgleda fasada od betona armiranog staklenim vlaknima
Odsustvo čelične armature u betonu omogućilo je arhitektama da dobiju veoma efektnu i tanku betonsku fasadu.
Nedaleko od severne uvale švajcarskog jezera Cug, na teritoriji od 100.000 kvadrata, u poslednjih nekoliko godina niklo je luksuzno stambeno-poslovno naselje Suurstoffi. Na razvoju ove četvrti do sada je radilo nekoliko evropskih arhitektonskih biroa, svi sa misijom da od ovog naselja naprave maksimalno održivu četvrt. Svaki biro dobio je poseban blok koji je trebao da razvije, a radovi su izvođeni bez emisije ugljen-dioksida. Iako su sve zgrade zanimljive na svoj način, jedna se posebno izdvaja zbog materijala koji je korišćen za izradu njene fasade.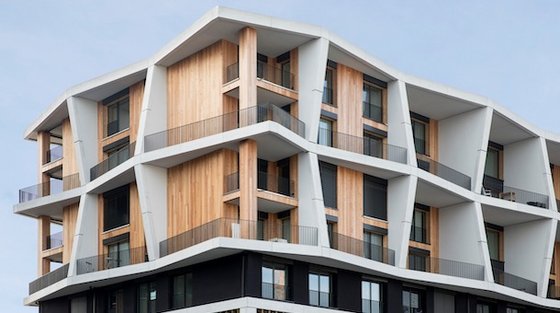 Beton armiran staklenim vlaknima ne zahteva dodavanje čelične armature i to je njegova velika prednost.
Naselje Suurstoffi je danas bogat brojnim zanimljivim projektima, a ovaj put posebnu pažnju posvetićemo zgradi 18 u bloku A koji je projektovao biro Bob Gysin & Partner. Ovaj objekat ističe se po elegantnoj fasadi izazovnog oblika pri čijoj izvedbi su korišćene Stahlton prefabrikovane komponente od betona armiranog staklenim vlaknima. Ovaj beton pravi se na bazi belog cementa brenda Dyckerhoff Weiss, izuzetno je čvrst i otporan, a zbog svojih karakteristika preporučuje se pri izgradnji održivih objekata, piše Beton.org.
Beton armiran staklenim vlaknima ne zahteva dodavanje čelične armature i to je njegova velika prednost. Staklena vlakna se postavljaju u gornjoj i donjoj zoni bez posebnog geometrijskog reda, dok su u središnjem delu betonskih elemenata ona raspoređena u pravilnim redovima svežanja. Odsustvo čelične armature dozvoljava proizvodnju vema tankih konstruktivnih elemenata od betona koji su, bez obzira na svoje dimenzije, veoma otporni na mehaničke sile.
Primena betona armiranog staklenim vlaknima na fasadama možda jeste i najzanimljivija jer je poznato da betonske fasade imaju dug rok trajanja, koji se ovako povećava jer nema armature i zaštitnog sloja koji je uvek ugrožen različitim temperaturnim dilatacijama čelika i betona.
Široke mogućnosti
Kompanija Stahlton više od 70 godina proizvodi inovativne fasadne materijale. Poslednjih godina, njihov asortiman je naglo porastao, a među onim najboljima ističe se upravo beton sa staklenim vlaknima baziran na belom cementu Dyckerhoff. Zahvaljujući posebnim proizvodnim procesima, njihove fasadne komponente zadovoljavaju zahteve moderne arhitekture u pogledu dizajna, strukture površine i boje.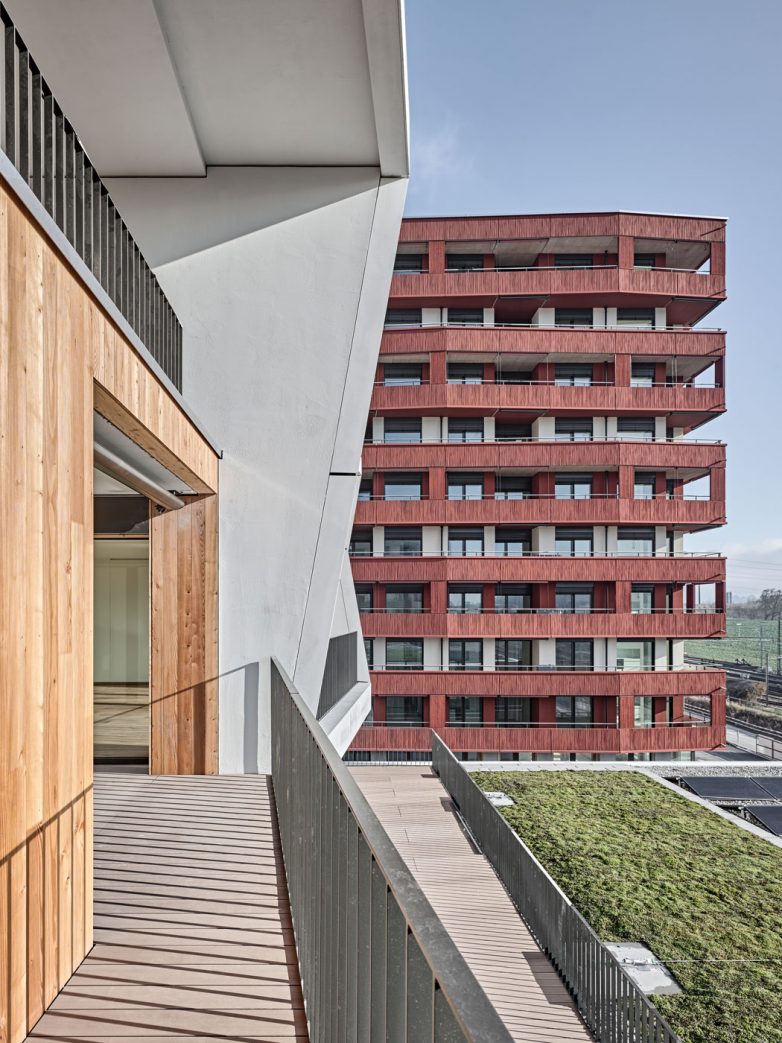 Više o projektu Suurstoffu 18 pogledajte na sajtu studija Bob Gysin & Partner.
Kad ste već ovde…