Nabrojani projekti, od kojih su neki veoma poznati, dobili su od struke i javnosti status belog slona.
Ne može svaka zgrada imati ekonomski uspeh niti postati omiljena u javnosti. Međutim, postoje izvesni objekti koji dobijaju status belog slona. Ovaj termin dolazi iz priče o kralju Sijama, sadašnjeg Tajlanda, koji je navodno poklanjao svetog albino slona dvoranima koje nije voleo. Odbijanje poklona bilo je neprihvatljivo, a pošto su to svete životinje, one nisu smele da budu uposlene što je dvorane dovodilo, baš kao što je kralj i hteo, do finansijskog kraha.
Ove zgrade su možda izledale dobro na papiru, ali je možda bolje bilo da su njemu i ostale…
U arhitekturi se termin beli slon često upotrebljava da bi se izvesni projekat ponizio, iako to da li on zaslužuje takvu ocenu ili ne zavisi od ugla posmatranja. Ipak, jedno je sigurno: sledeće zgrade su možda izledale dobro na papiru, ali je možda bolje bilo da su njemu i ostale.
1. Centralna autobuska stanica u Tel Avivu, Izrael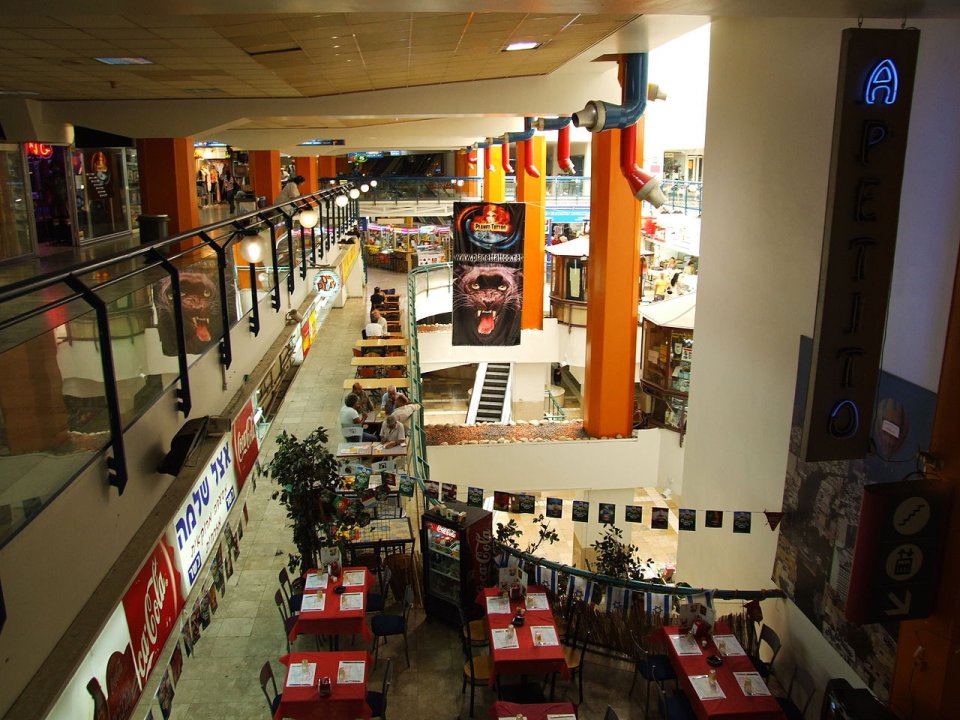 Betonski "bunker" koji se prostire na devet spratova i 230.000 kvadrata zapravo je šoping centar koji nikada nije zaživeo. Danas se stecište narko dilera i prodavačica ljubavi. Projekat je uradio Ram Karmi koji je 1993. godine dobio izraelsku nagradu arhitekture.
2. Palata parlamenta u Bukureštu, Rumunija
Sa svojih 365.000 kvadrata, Palata parlamenta u Bukureštu treći je najveći objekat na svetu! Godišnji račun za struju i grejanje iznosi čak 6 miliona dolara, a taj podatak deluje još neverovatnije obzirom da je 70% zgrade prazno. U gradnji parlamenta po nalogu diktatora Nikolaje Čaušeskua bilo je uključeno 700 arhitekata, 20.000 radnika u tri smene, 5.000 vojnog osoblja i oko 1,5 miliona radnika u fabrikama koji su to radili "dobrovoljno".
3. Olimpijski stadion u Montrealu, Kanada
4. Grad kulture Galicije, Santjago de Kompostela, Španija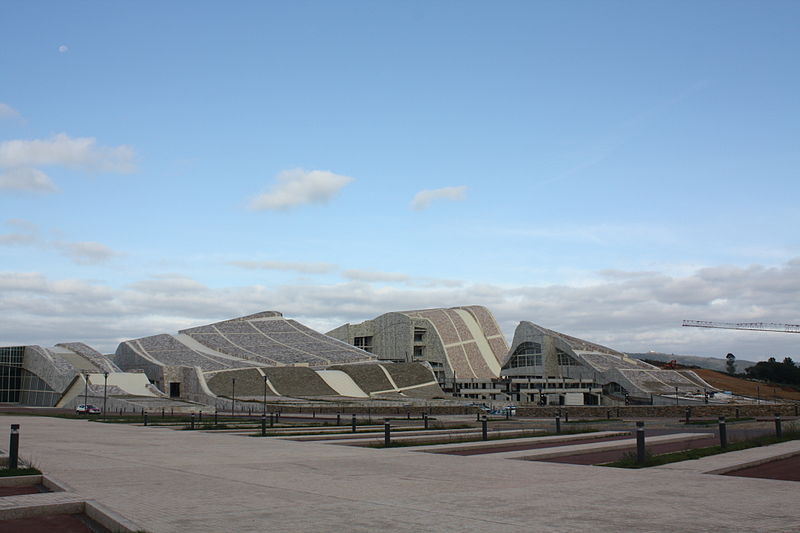 Grad kulture Galicije delimično je otvoren 2011, ali je izgradnja dve poslednje zgrade po projektu Petera Eisenmana obustavljena dve godine kasnije zbog ogromnih troškova i veoma slabe posete. Ovaj projekat ostaće kao, ne baš tako lepa, uspomena na krizu koja je pokosila ekonomiju Španije.
5. Tržni centar New South China – Donguan, Kina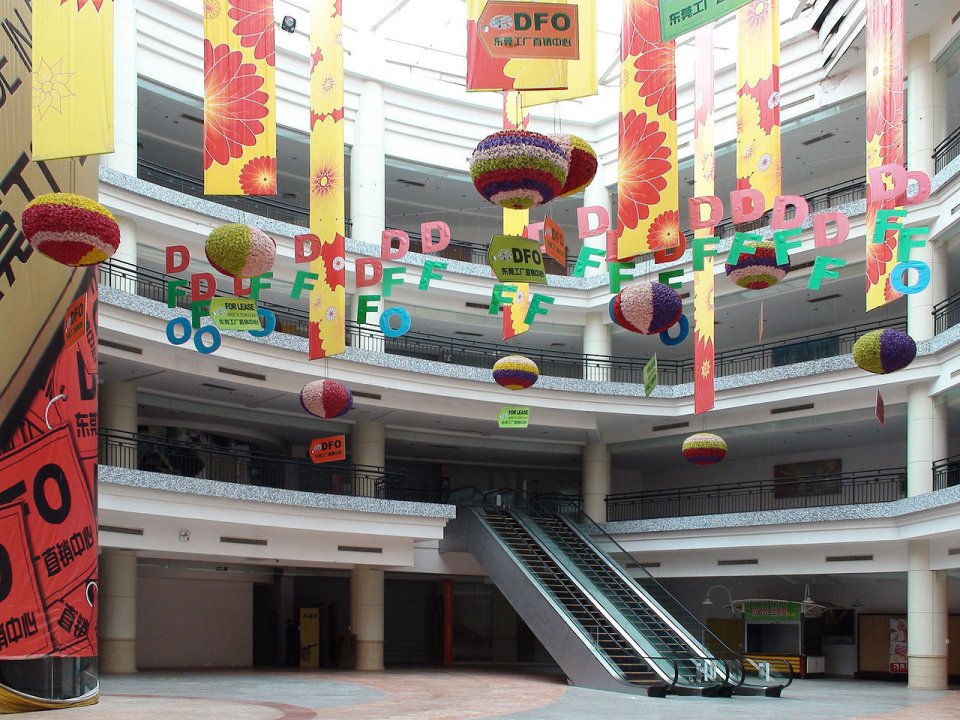 I nakon 11 godina od otvaranja, ovaj tržni centar ne uspeva da privuče niti prodavce niti kupce. Čak 2.350 lokala zvrje prazni, a kao razlog se navodi slaba kupovna moć žitelja Donguan u kojem žive uglavnom slabo plaćeni migrantski radnici.
6. Aerodrom Sijudad Real, Španija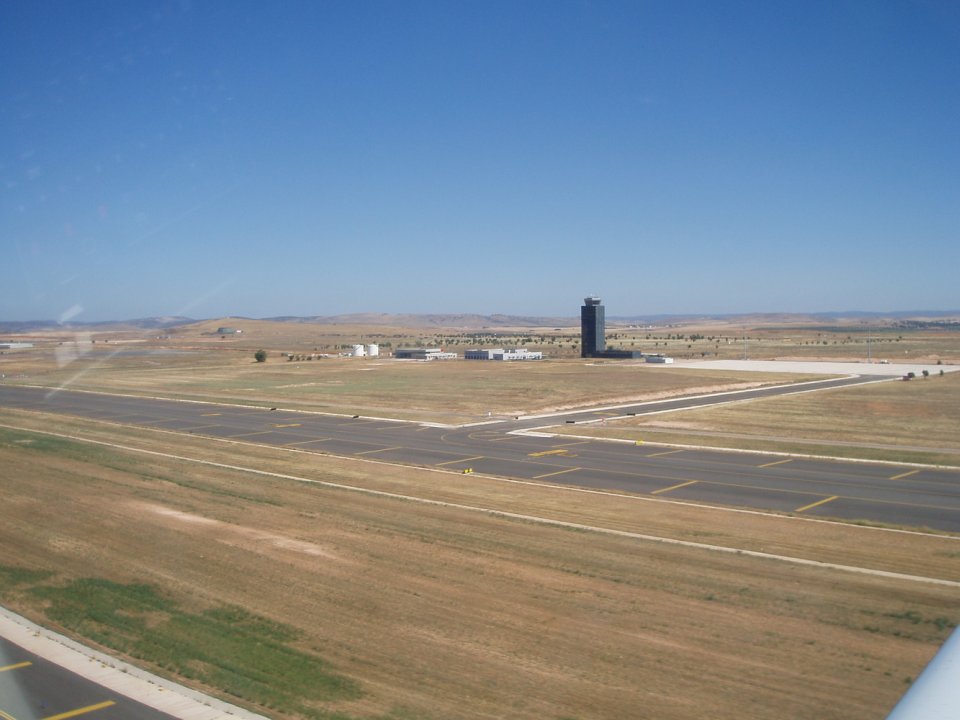 7. Grad Naypyidaw, Mjanmar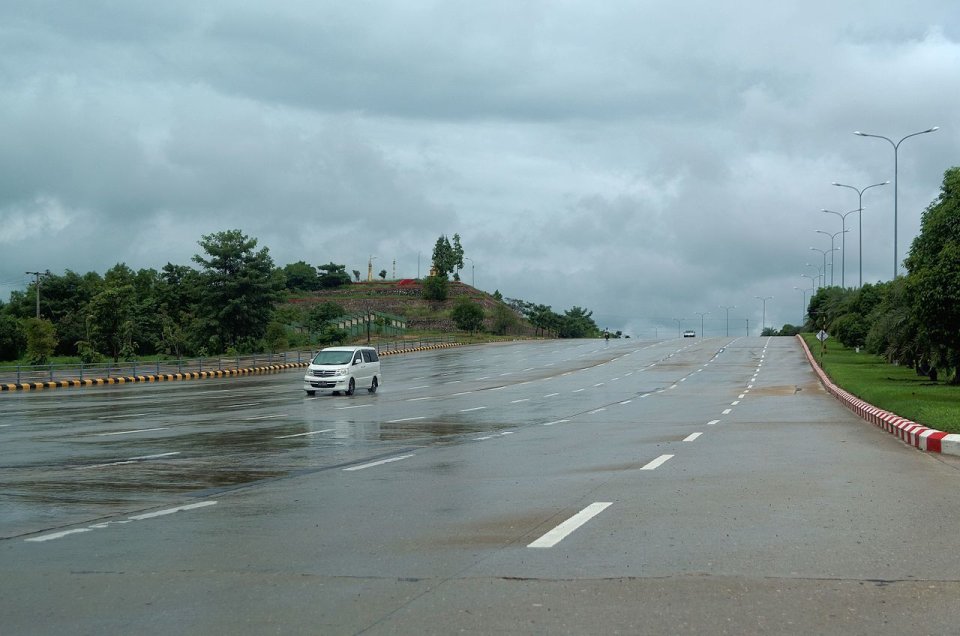 8. Hotel Ryugyong u Pjongjangu, Severna Koreja
9. Grad nauke i kulture u Valensiji, Španija
10. Centar popularne muzike u Šefildu, Engleska