Vrhunski dizajn prepoznajemo po tome što kod svakog posmatrača budi znatiželju. Međutim, ono što dobru rasvetu izdvaja od konkurencije jeste kvalitet svetla koje podiže vizuelni nivo celog prostora.
Zahvaljujući vrednim distributerima, i u našoj zemlji moguće je naći rasvetu koja je, svaka na svoj način, napravila bum na svetskoj sceni. Kada govorimo o proizvođačima, zanimljivo je da su kod nas i dalje najpopularniji Italijani, ali ne sumnjamo da će se domaća publika vremenom "opustiti" i otkriti čari skandinavske scene koja je u svetu sve popularnija. Danas predstavljamo sedam zanimljivih proizvoda rasvete za kuću i komercijalne enterijere koji se mogu kupiti kod nas.
Artemide – CATA
Počnimo od kuće Artemide i njene čuvene "porodice" arhitektonske rasvete CATA. Luster Catadioptric je zamenjivi optički uređaj koji funkcioniše putem mehanizma twist & lock. Pruža odličan kvalitet LED svetlosti sa podesivom temperaturom boje i snagom od 29W. Serija lampi Cata već dugo se nalazi na listi najpoželjnijih proizvoda ove kuće, naročito kada je u pitanju enterijer proslovnih prostora, budući da pruža odličan kvalitet LED svetlosti sa podesivom temperaturom boje i snagom od 29W.
Proizvod potpisuje dizajnerka Carlotta de Bevilacqua, dugogodišnji saradnik ove kuće. Ove godine na velikom sajmu rasvete u Frankfurtu ona je na Artemidinom štandu predstavila fantastičnu lampu Harry H. za koju je inspiraciju našla u Harryju Halleru, književnom alter egu pisca Hermanna Hessea koji pati od poremećaja podvojene ličnosti. Pa, sve dok šašavi Harry H. ne stigne do Srbije, Cata nam deluje kao odličan izbor.
Calligaris – POM POM
Prelazimo na verovatnije najslađi model sa ovog spiska, razigranu Calligaris POM POM rasvetu koja se kod nas može kupiti kao visilica u seriji od pet svetiljki, ali i kao jednostavna stona lampa sa dve svetiljke. Iako po izgledu to nije očigledno, njene funkcije inspirisane su egzotičnim vrstama bilja širom sveta. Baza joj je metalna, a abažur od visoko-otpornog stakla.
Flos – Superloon
Još jedan lider u proizvodnji vrhunske rasvete za kućne i poslovne prostore jeste svakako Flos. Ovaj put, opredelili smo se za podnu lampu Superloon dizajnera Jaspera Morrissona koja nesumnjivo podseća na mesec po najsvetlijim noćima. Podesiva podna svetiljka omogućava rasvetu u svim pravcima. Aluminijumsko kućište je obojeno ili hromirano sa metalnom glavom, udubljenim spojevima i ekstrudiranim stubom. Intezitet, kao i toplota svetlosti se može podesiti po želji. Superloon je idealan kao ambijentalno svetlo ili lampa za čitanje.
Flos – Arco
Na ovoj listi mora se naći još jedna Flosova "poslastica" sa slike gore jer je prava privilegija što je već dugi niz godina dostupna u Srbiji. U pitanju je Arco, podna lampa koju je sada već davne 1962. godine osmislio Achille Castiglioni (1918 – 2002), čuveni italijanski dizajner nameštaja, rasvete, radiograma i drugih industrijskih predmeta. Ovih dana, Flos obeležava ravno 100 godina od rođenja ovog velikana, a kao slogan su uzeli njegovu izjavu "If you are not curious, forget it".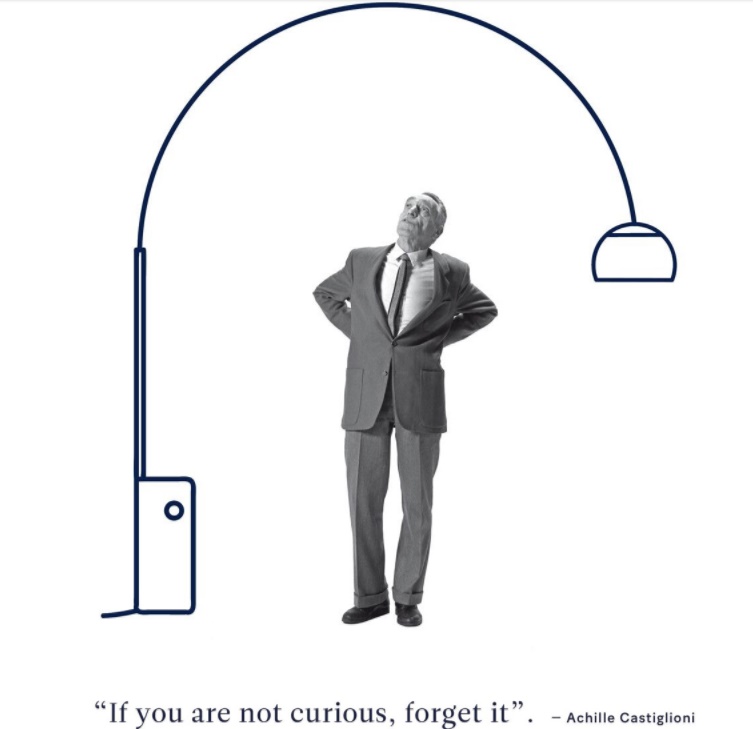 Foscarini – Kurage
U kategoriji stone lampe retko koja se ističe toliko koliko Foscarinijeva lepotica Kurage. Osmišljena u Italiji, ova lampa nosi duh daleke Azije. Sa abažurom od washi papira i nogicama od jasena, ova naizgled krhka lampa predstavlja dizajn za sve generacije. Istočnjački stil nije toliko uobičajen za italijanskog proizvođača koji je kod nas ipak najpoznatiji po Aplomb visilicama.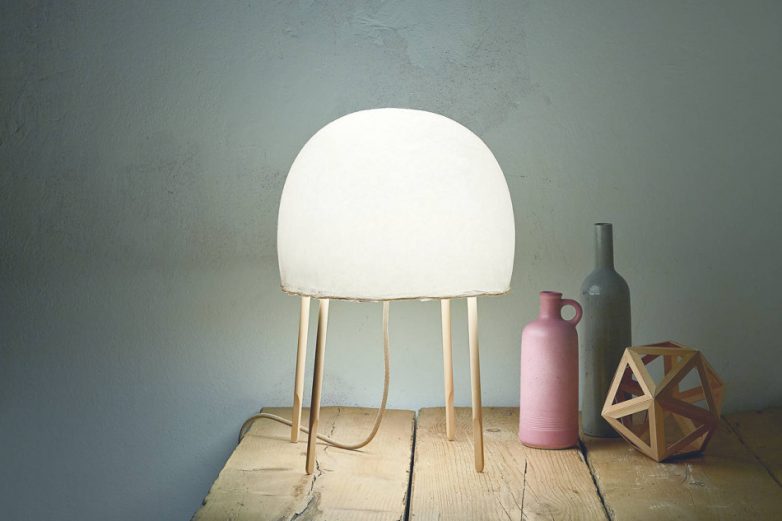 Diesel by Foscarini – ROCK
Još jedan brend, prilično popularan kod nas zapravo je sestrinski ogranak kuće Foscarini koji pruža nešto modernije viđenje kućne rasvete. Njihovi futuristički sigurno će naći kupce među nešto mlađom generacijom, a mi ističemo njihovu porodicu naizgled zgužvanih lampi ROCK. Lampe se mogu naći u visećoj i podnoj varijanti, i to u beloj, crnoj i zlatnoj nijansi.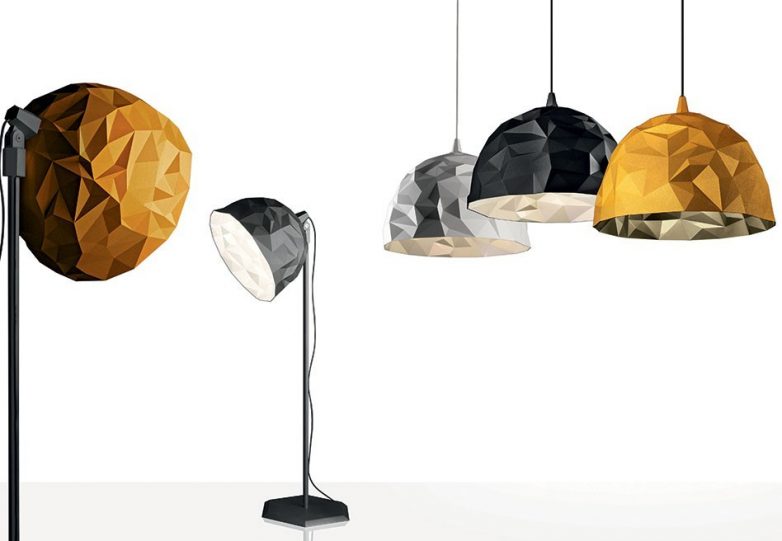 Vibia – NORTH
Nešto malo drugačije nudi Vibia. Španski proizvođač specijalizovao se za avangardniji stil rasvete, te su njihovi proizvodi namenjeni kupcima istančanog ukusa, visoke platežne moći ili, pak, kompanijama i luksuznim ugostiteljskim objektima. U poslednje vreme, Vibia često eksperimentiše s ekološkim dizajnom inkorporirajući zelenilo u svoje modele. Ipak, ovaj put smo se opredelili za jedan njihov model iz 2016. godine inspirisan fenomenom Aurora Borealis, a potpisuje ga dizajner Arik Levy, stalni saradnik ove kuće. Kolekcija NORTH sadrži podne i zidne lampe koje imaju stabilnu bazu iz kojih dopiru takozvane "ruke" koje drže visilice i lako se pomeraju po želji korisnika. Svaki model ima dve do četiri "ruke" izrađene od grafitnih vlakana, dok je senilo od aluminijuma, a difuzor od metakrilata.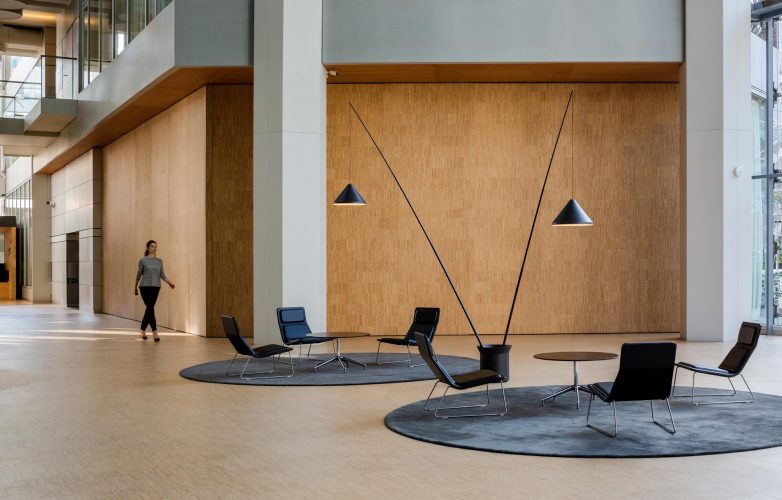 Pomenuti proizvodi mogu se naći kod distributera kao što je LSDesign.
Kad ste već ovde…