Svake druge godine Frankfurt postaje obavezna destinacija za sve one koji žele da saznaju šta je novo iz sfere moderne rasvete, elektro inženjerstva i automatizacije arhitektonskih objekata.
Sajam Light + Building otvoren je za sve inovatore koji deluju na polju razvoja elektro sistema za kontrolu građevinskih objekata kao što su pametne kuće i pametne zgrade. Moto ovogodišnjeg sajma glasio je Povezano – Bezbedno – Ugodno, a fokus je stavljen na teme poput postizanja harmonije između estetike, elektronike i funkcionalnosti.
Na sajmu je učestvovalo preko 2.600 izlagača među kojima smo našli male vizionarske kuće, ali i velike lidere na polju razvoja pametnih tehnologija. Jedan od njih, Philips Lighting, iskoristio je ovu priliku da predstavi svoj inovativni sistem pametne Li-Fi rasvete za brzo prenošenje internet podataka o kojoj smo nedavno pisali. Philips Lighting je za sada jedini mejnstrim proizvođač rasvete koji je uspešno uveo koncept The Internet of Things (IoT) u svoj asortiman.
Nova vrsta rasvete podržava biološki ritam ljudskog organizma simulacijom sunčeve svetlosti.
Tema o kojoj se dosta pričalo u na sajmu je bila upotreba proizvoda baziranih na HLC (Human Centric Lighting) tehnologiji. Istraživanja su pokazala da proizvodi s integrisanim HLC funkcijama podržavaju biološki ritam ljudskog organizma simulacijom sunčeve svetlosti i da imaju odličan uticaj na zdravlje i raspoloženje korisnika.
Pored njih, veliko interesovanje izazvali su proizvodi za osvetljenje enterijera bazirani na tehnologiji organskih svetlećih dioda – OLED. Radi se o energetski efikasnom osvetljenju čija boja podseća na boju sunčeve svetlosti, a osim u izradi monitora i ekrana, ispostavila se i kao pogodna za proizvodnju atraktivnih sobnih lampi. Tako dolazimo do kompanije Artemide koja je u Frankfurt stigla s velikim vestima i prikazala širok spektar novih sistema rasvete na kojima su radili sa velikim brojem internacionalnih partnera. Njihov dekorativni luster Harry P primer je kako se OLED tehnologija može primeniti u izradi elegantnih sobnih lustera.
Kuća Artemide se može pohvaliti i sa projektom u kojem je učestvovao dizajner Alejandro Aravena, inače dobitnik Pritzkerove nagrade za 2016. Njihova zajednička kolekcija "O"  predstavlja pokušaj usklađivanja potreba prirodnog i urbanog okruženja, a predviđena je za velike javne prostore poput parkova.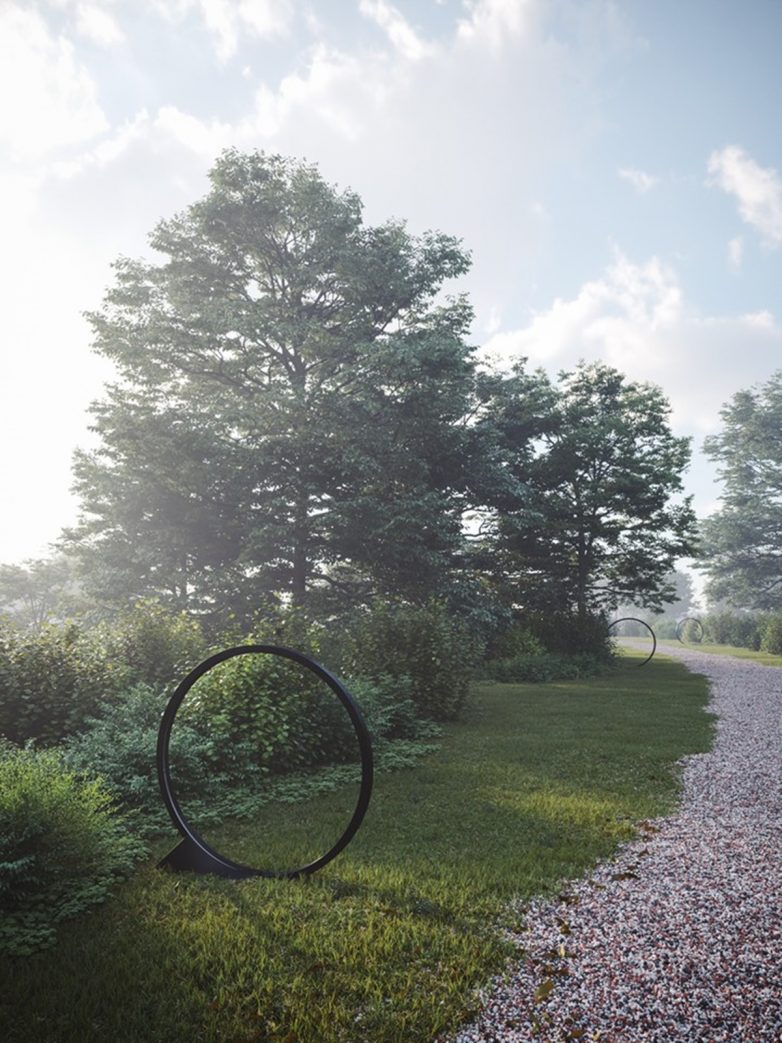 Najraskošniji štand
Jedan od najvećih italijanskih proizvođača rasvete, Flos, istupio je sa ponešto drugačijim konceptom od onog koji su pre mesec dana predstavili u Stokholmu. Naime, radi se o premijeri kolekcija spoljne rasvete. U pitanju su serije Landlord od Piera Lissonija i Bellhop koju potpisuju Edward Barber i Jay Osgerby. Obe linije, kao i ostali Flosovi proizvodi, uključuju napredna rešenja poput integrisanih sistema kontrole osvetljenja i mobilnih aplikacija koji se lako povezuju sa bilo kojim sistemom kućne automatizacije.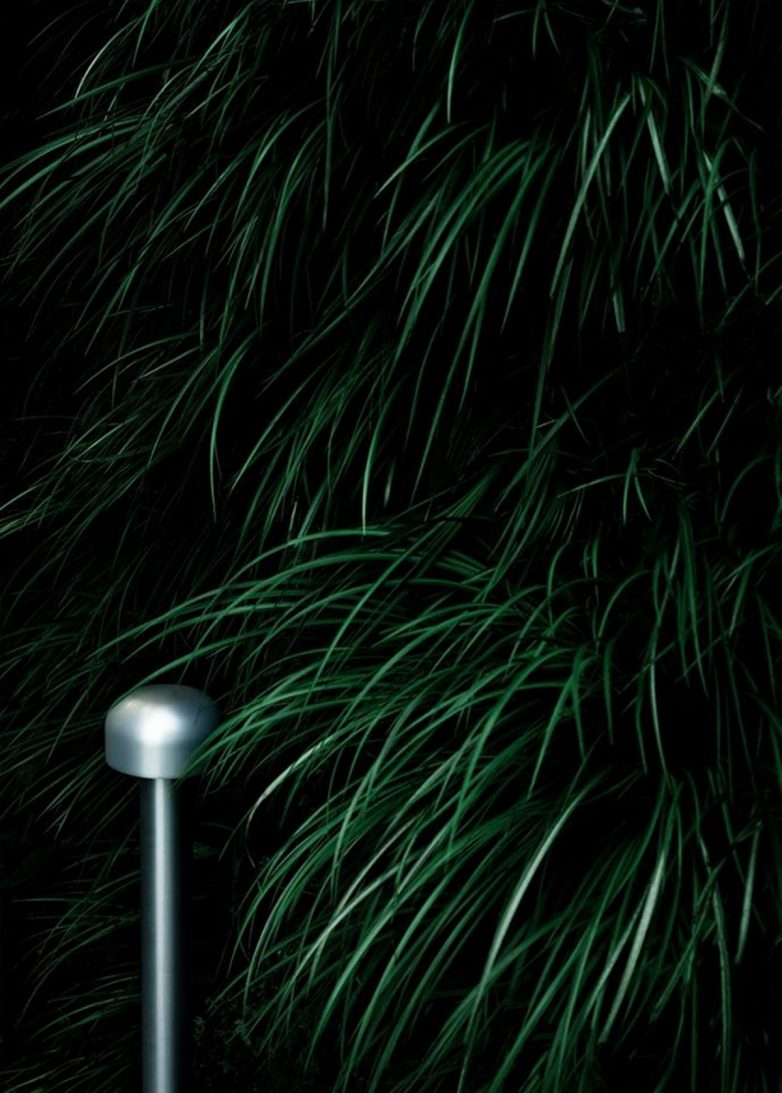 Uz to, Flosov štand od čitavih 700 kvadrata zadobio je dodatnu pažnju zbog fantastičnog dizajna, inače dela belgijskog arhitekte Vincenta Van Duysena.
Nešto tradicionalniji izraz stigao je od italijanske ekipe Luce Plan i dizajnera Diega Sferrazza. Ova kuća je na sajmu predstavila nekolicinu svojih noviteta koji bi mogli da se uklope u ma koji poslovni ili komercijalni prostor.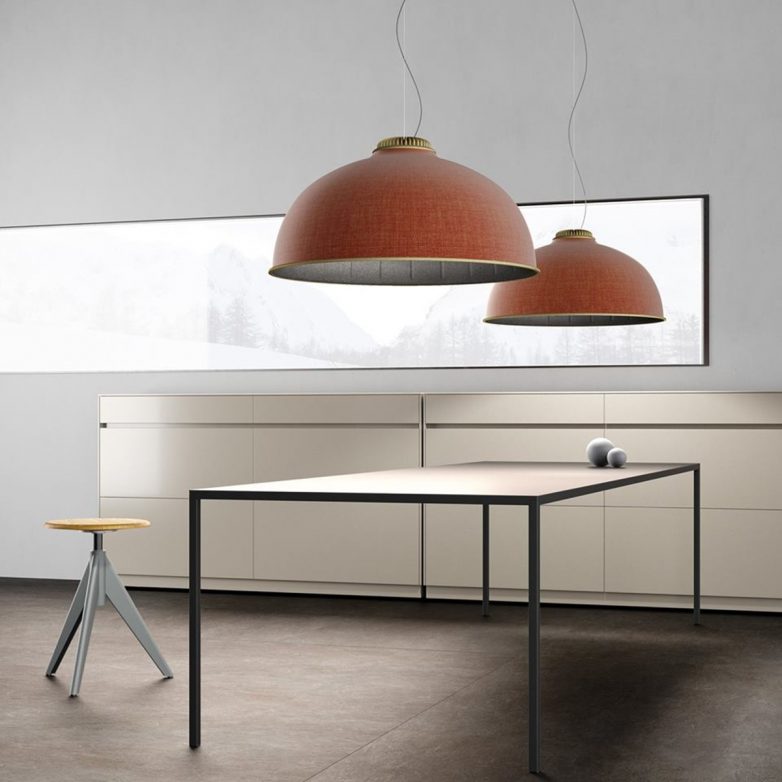 Povratak u sedamdesete?
Dominantan uticaj mid-century stila u savremenom dizajnu nije zaobišao ni štandove sajma Light + Buliding u Frankfurtu. Dok su se velike kompanije igrale tehnologijama i LED svetlima, manje kuće su se pobrinule oko toga da u svoj dizajn ubace malo boje, tekstila i čudnovate oblike kakvi su se najčešće viđali u dnevnim sobama i hotelskim salama tokom šezdesetih i sedamdesetih. Tom temom su se, među ostalima, vodili Belgijanci BuzziSpace, češke ekipe Bomma i Brokis, kao i italijanska kuća Fontana Arte koja je za svoj dizajn dobila posebno priznanje.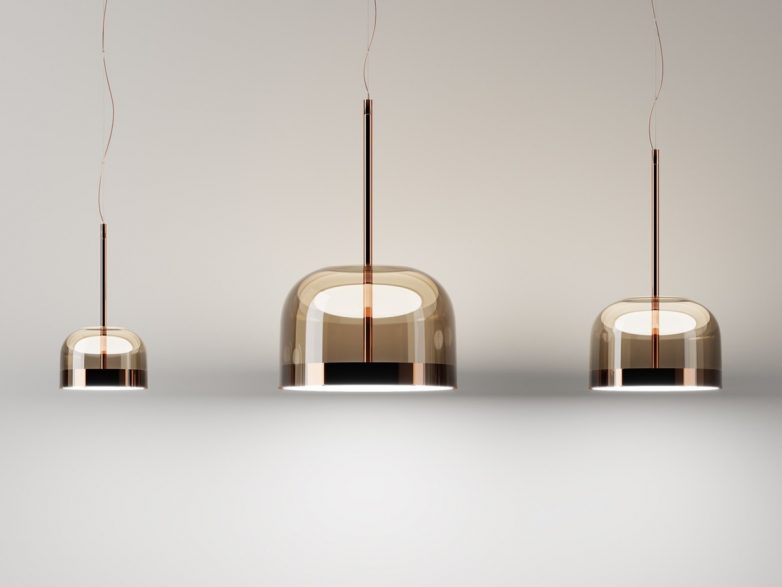 U ovom kontekstu, zanimljivo nam je rešenje lampe u Mondrijanovom stilu iza koje stoji španska kuća B.Lux i dizajner David Abad.
Tu je elegantna i suptilna rasveta kompanije Fluvia. Ona je imala izuzetno uspešno predstavljanje na sajmu i sa linijom Loop osvojila iF Product Design Award za ovu godinu.
Kolekcija rasvetnih proizvoda za upotrebu u dvorištu ili bašti koja će se sigurno svideti velikom broju kupaca se prikladno zove Ambient Cookon. Lansirao ju je nemački proizvođač nameštaja i rasvete Gloster na kojeg bi trebalo da obratimo pažnju.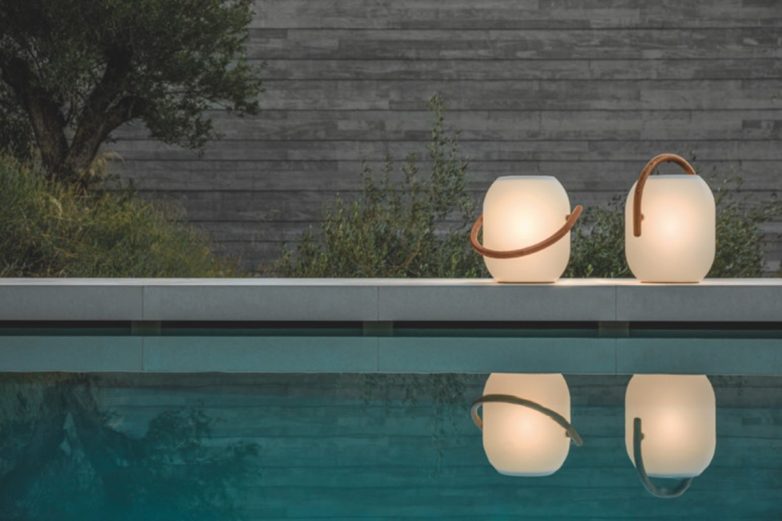 Kad zafali utičnica
Na kraju ćemo se pozabaviti i Beluxovim fleksibilnim i veoma praktičnim sistemom Belux Hello koji korisnicima pruža osvetljenje gde god da je ono potrebno. Ovaj sistem pogodan je za situacije kada se, na primer, strujni čvor nalazi na nezgodnom mestu ili kada plafon nije dovoljno izdržljiv za masivni luster. Ovaj sistem koristi samo jedan naponski kabel, a snaga se napaja preko spiralnog kabla koji se okreće oko kabla za napajanje i prati ga celom dužinom. Ovakav sistem rasvete pogodan je za različite radne prostorije poput manjih kancelarija i kuhinja.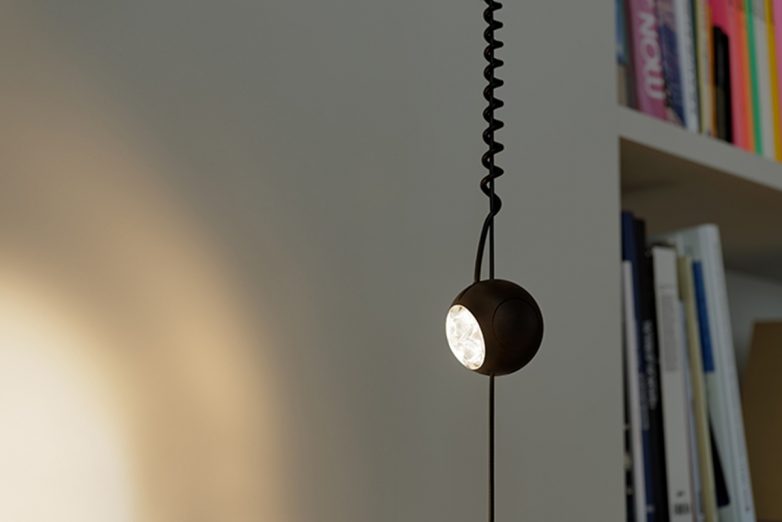 Među brojnim izlagačima na sajmu našlo se i nekoliko kompanija iz Srbije. Među njima su proizvođači LED rasvete Weiss i Flux Technology, kao i Oblo Living, firma koja se bavi razvojem pametnih tehnologija.
Foto naslovna: Light + Building 2018
Kad ste već ovde…