Arhitektura
Balonom iznad kratera? Najbolja rešenja vidikovca nad vulkanom u Turskoj
Predstavljena su pobednička rešenja za projekat platforme na vrhu Nemruta, neaktivnog vulkana u istočnom delu Turske. Neka rešenje su zaista fascinantna!
Primarni cilj konkursa za dizajn platforme bio je da se omogući neometani pogled na jedinstveni pejzaž vulkana Nemruta visokog 2.134 metra – na najbolji mogući način! Prilikom odabira rešenja žiri je dao prednost projektima koji su pružali ekonomično, ekološki odgovorno i energetski efikasno rešenje. Doduše, nismo sigurno kako se tu uklapa rešenje s vidikovcem iz balona ali da nema spora da se radi o spektakularnoj ideji.
Prva nagrada: Balonom iznad grotla
Naziv projekta: Upservatory Tim: Fernando Irizarry, Marcos Ortiz, Gabriel Rivera (University of Puerto Rico, Rio Piedras campus)
Pobednički tim inspiraciju je našao u letećim balonima koji se mogu videti iznad prostrane Kapadohije u centralnoj Turskoj.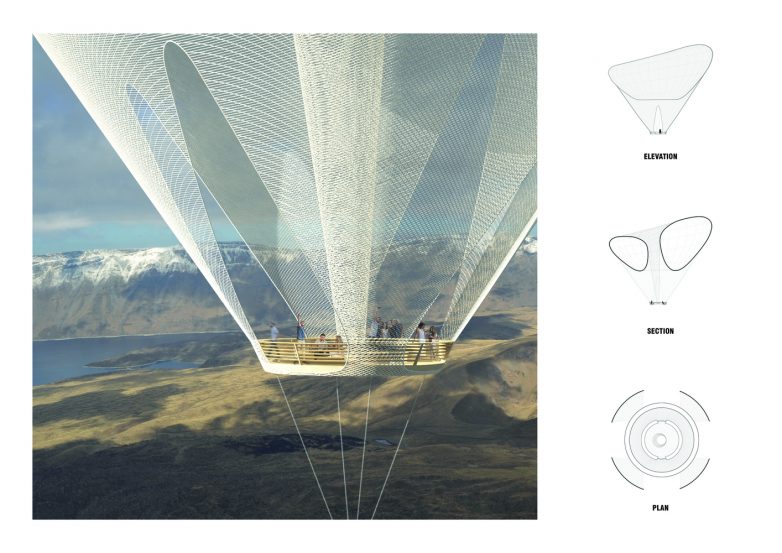 Platforma je povezana šinom pomoću koje se ona kreće kružnom putanjom oko kratera vulkana.
Njihova platforma površine 20 kvadratnih metara okružena je i povezana šinom pomoću koje se platforma kreće kružnom putanjom oko kratera vulkana.
S obzirom na to da je platforma izdignuta, u nju se ulazi iz pristupne stanice, piše ArchDaily.
Druga nagrada: Platforma inspirisana tokom lave
Naziv projekta: Nemrut Caldera Observation Route Tim: Keremcan Kirilmaz, Erdem Batirbek
Ovo rešenje inspirisano je kretanjem toka lave, odnosno istorijom planine Nemruta koju konstantno oblikuje moćne sile iz zemljinog jezgra.
Od ski staze do platforme dolazi se preko sistema mostova i stepenica izvedenih od perforiranog čelika.
Treća nagrada: Šetnja iznad ivice
Naziv projekta: A Walk Beyond The Edge Tim: Giuseppe Pastonesi, Desislava Georgieva, Marchela Varbanova, Nina Gerosa
Platforma nazvana "Šetnja iznad ivice" ima trouglastu formu i sa nje se pruža neometan pogled na krater i Van, jedno od pet okolnih jezera.
Posetioci mogu pristupiti u ovu strukturu, izvedenu u kombinaciji čelika i drveta, preko stepenici i tunela, nakon kog se izlazi na platformu koja lebdi iznad ivice pružajući na taj način prelep pogled.
Zelena nagrada
Naziv projekta: Obsidian & Steel Tim: Sam Naylor, Elaine Stokes
Ovim projektom dominira sistem ploča od Corten čelika, skladno ukombinovanih s prirodnim okruženjem.
Dok hodaju po prirodnom terenu, posetioce usmeravaju tanki snopovi svetlosti iz rasvete ugrađene između Corten ploča.
Kad ste već ovde…