Nada i Milan Đupovac, svojim rukama i bez ikakvog prethodnog građevinskog iskustva, gotovo u celosti su sami napravili svoju kuću iz snova.
Sigurni smo da u Srbiji i dalje vladaju oprečna mišljenja kada su u pitanju nekonvencionalni načini i sistemi gradnje, poput izgradnje kuće od prirodnih materijala. Čovek, u svojoj prirodi nepoverljiv, verovatno će se pre opredeliti za metodu koju je i komšija koristio s ubeđenjem da je ono što najveći broj ljudi radi sigurno i najbolje rešenje za njih. Međutim, ima i onih koji će otvoriti vidike, dati prostora novim metodama, u ovom slučaju i starom zanatu i tehnikama, i pružiti svojoj porodici i budućem domu alternativu, koja može biti daleko ekonomičnija, kvalitetnija i svakako održivija od onog to je opšte poznato. Takav je slučaj sa Nadom i Milanom koji su u Šapcu podigli održivu offgrid kuća od slame!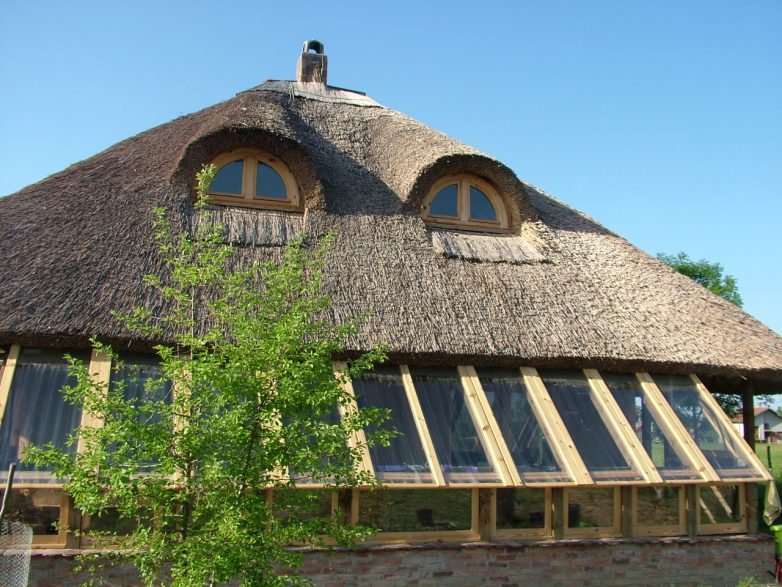 Izrada slamene kuće od 104 metara kvadratnih koštala je 20.000 evra.
Kuća od slame porodice Đupovac je dvospratna, ukupne kvadrature 104 m2 (prizemlje 52m2+potkrovlje 52m2), a u sklopu kuće se nalazi i staklena bašta od 20 m2.
Prema rečima Nade i Milana, ukupni troškovi izgradnje kuće koji uključuju: projekat, dobijanje svih potrebnih dozvola, kupovinu materijala, sistema, alata, isplatu majstora trščara i majstora za postavljanje instalacija, koštali su ih 20.000 evra. Sve ostale radove izveli su Nada i Milan i na taj način osim što su uštedeli određenu količinu novca, mogu biti ponosni na činjenicu da su svojim rukama izgradili kuću za svoju porodicu.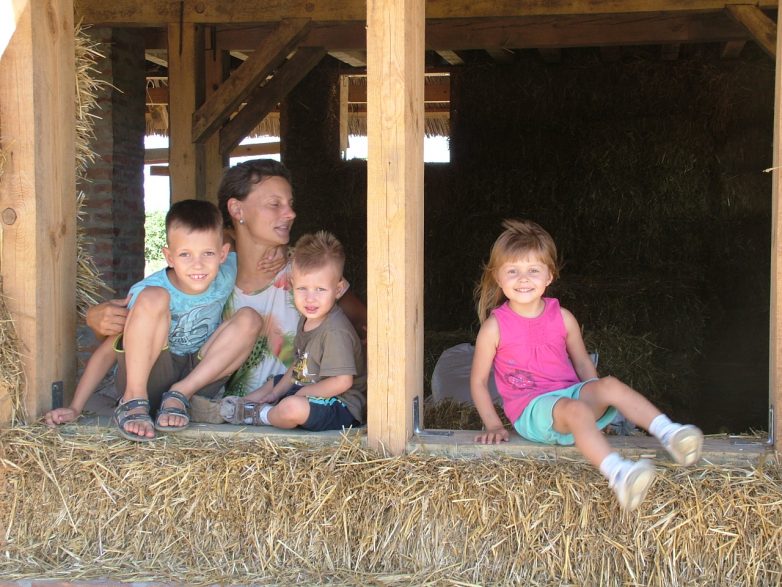 10 meseci za izgradnje
O iskustvu građenja kuće od prirodnih materijala ispričali su nam Nada, po zanimanju farmaceut, i Milan, profesor fizičkog vaspitanja. Interesovalo nas je za početak da li su zadovoljni svojom novim domom?  "Zadovoljni smo. Pogotovo ako uzmemo u obzir činjenicu da je u regionu izgrađen mali broj objekata od prirodnih materijala. Najveći deo poslova na izgradnji izveli smo sami, bez prethodnog znanja i iskustva."
Oni potom dodaju da su uspeli da izgrade objekat za deset meseci, koji je u takozvanoj ofgrid (offgrid) izvedbi. "Nakon nekoliko meseci života u novoj kući, sabiramo pozitivna iskustva – od ekonomičnosti u potrošnji energije za zagrevanje, prijatnom ambijentu tokom toplih dana, do kvaliteta vazduha u objektu", dodaje Nada.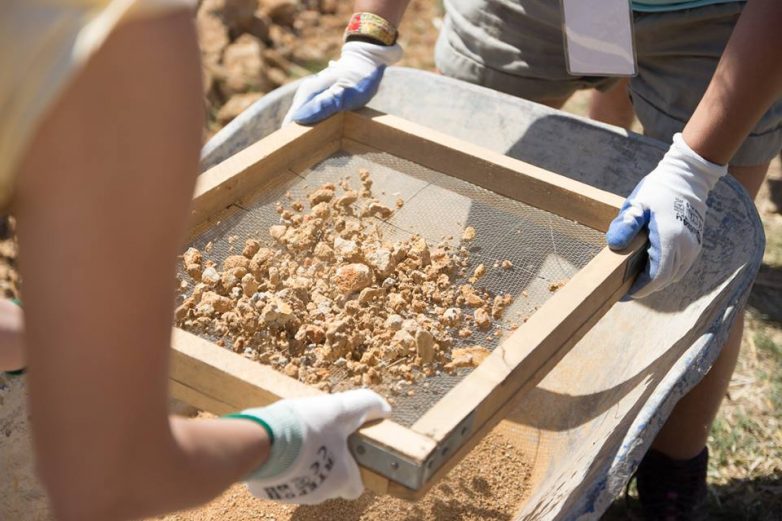 Drvo za građu sečeno je u zimu, bale slame su ugrađene odmah nakon vršaja pšenice, a zemljani malteri su rađeni preko leta kada se najbrže suše.
Kuća od prirodnih materijala napravljena je tako da ispunjava zakonske normative. Od idejnog rešenja, do lokacijske dozvole je trebalo par nedelja, zahvaljujući birou Atelje Mitrović iz Sremske Mitrovice i Odeljenju za urbanizam gradske uprave grada Šapca.
Nakon dobijanja lokacijske dozvole pristupilo se izgradnji temelja, a istovremeno je podneta dokumentacija za građevinsku dozvolu, koja je odobrena u rekordnom roku od pet dana.
Potom se pristupilo gradnji drvene konstrukcije, pa je usledilo uglavljivanje bala slame, a nakon toga malterisanje zemljanim malterima. Paralelno su rađene elektro, vodovodne i kanalizacione instalacije.
Objekat je zatvoren stolarijom od crnog bora i krenulo se na radove enterijera. Gradnja je pratila i prirodne procese. Drvo za građu je sečeno u zimu, bale slame su ugrađene odmah nakon vršaja pšenice, a zemljani malteri su rađeni preko leta kada se najbrže suše.
Zašto ste se odlučili na izgradnju baš ovog tipa objekta, a ne za primenu konvencionalnih tehnika i sistema gradnje?
Plan je formiranje nezavisnog domaćinstva u čijem centru se nalazi kuća. Domaćinstvo se nalazi na seoskom području, okruženo prirodom, odatle je i bilo logično da objekat bude u skladu s okruženjem. Želja nam je bila da podignemo kvalitet života i stvorimo zdravo okruženje za odrastanje naše dece. Žarko ima sedam, Mila četiti, a Marko dve godine. Takođe, uzeli smo u obzir finansijske kalkulacije, koje su pokazale povoljnosti kada je u pitanju izgradnja objekta od prirodnih materijala.
Koje su, prema vašem iskustvu, glavne pogodnosti kuće od slame u odnosu na konvencionalne stambene objekte, ali i mane ukoliko smatrate da ih ima? 
Na listi građevinskih materijala koje smo koristili se nalaze drvo, trska, slama, glina, zemlja i drugi prirodni materijali, koji su zamenili cement, gvožđe, stiropor, silikon, gumu i slično. Prirodni materijali se nalaze u okruženju, pa otuda i povoljnosti u u njihovoj nabavci i transportu. Takođe, postoji još jedan faktor koji diktira cenu, a to je da prirodni materijal neće proći kroz proces obrade i dorade u industriji. Uz detaljne planove, kakve smo mi dobili, svako vredan i pomalo vešt može izgraditi svoju kuću i ne smo to, već je kasnije može sam i održavati. Brzina gradnje i perioda do upotrebe objekta je na strani prirodnih materijala.
U eksploataciji, najizraženija je ušteda u potrošnji energije za zagrevanje tokom zime i rashlađivanje tokom leta. Prirodni materijali dišu i u kući je uvek odgovarajuća temperatura i vlažnost vazduha.
Prirodni materijali se nalaze u okruženju, pa otuda i povoljnosti u u njihovoj nabavci i transportu.
Kako ste došli do saznanja i veština o načinu gradnje kuće čiji je primarni građevinski materijal slama?
Pratili smo i proučavali brojne projekte iz evropskih zemalja, birali smo najbolja rešenja za naše podneblje i na kraju uz konsultacije sa arhitektom za gradnju prirodnim materijalima Vukom Krstićem, došli smo do optimalnih rešenja. Veliku pomoć smo imali i od arhitekte Ivane Rakarić, koja je posvećena prirodnom graditeljstvu. Brojni saveti koje smo dobili su nam olakšali radove.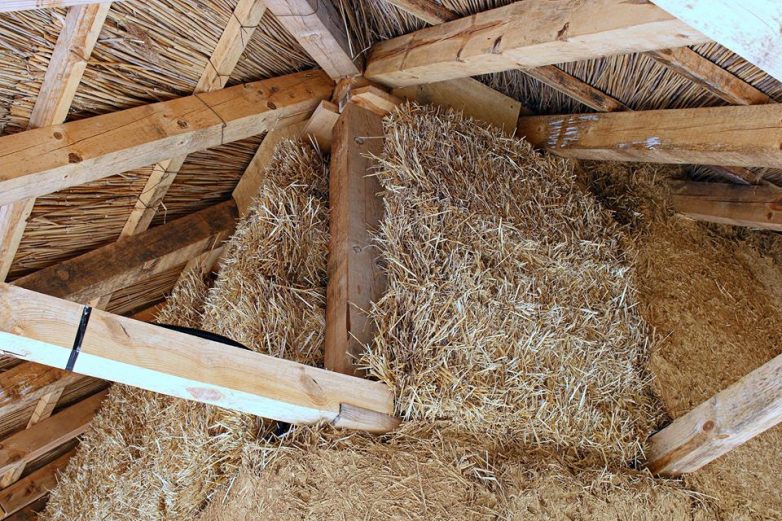 Da li biste, sa ove distance, nešto organizovali ili izveli drugačije?
Uvek postoji prostor za unapređenje. Gradnju objekta smo dugo planirali. Utkali smo brojna ekološka rešenja i potrudili smo se da iskoristimo iskustva ljudi koji su već gradili objekte od prirodnih materijala.
Smatrali smo da će nam najteži posao biti drvena konstrukcija, a najlakši radovi sa zemljanim malterima. Ispostavilo se da je obrnuto.
Šta je bio najveći izazov?
Kada smo započeli radove smatrali smo da će nam najteži posao biti gradnja drvene konstrukcije, a najlakši radovi sa zemljanim malterima. Međutim, ispostavilo se da je obrnuto. Kada god bi završili neku od etapa poslova usledio je talas sreće i zadovoljstva.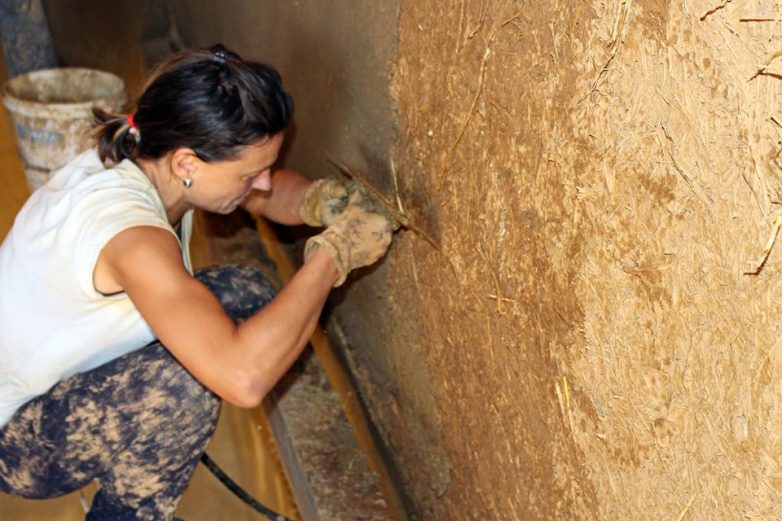 Šta biste savetovali ljudima koji planiraju da se upuste u istu avanturu iz koje ste vi, rekla bismo, uspešno isplovili?
Prirodno graditeljstvo, mi ga često zovemo i narodno graditeljstvo, potiče od naših predaka, a ostavljeno je nama da ga oblikujemo po našim željama i potrebama. Svako je u stanju da napravi svoj dom od prirodnih materijala, koji je pritom zdrav za život, dugotrajan i ekonomičan. Priroda čeka na povratak čoveka. Pitanje je koliko je želimo i volimo.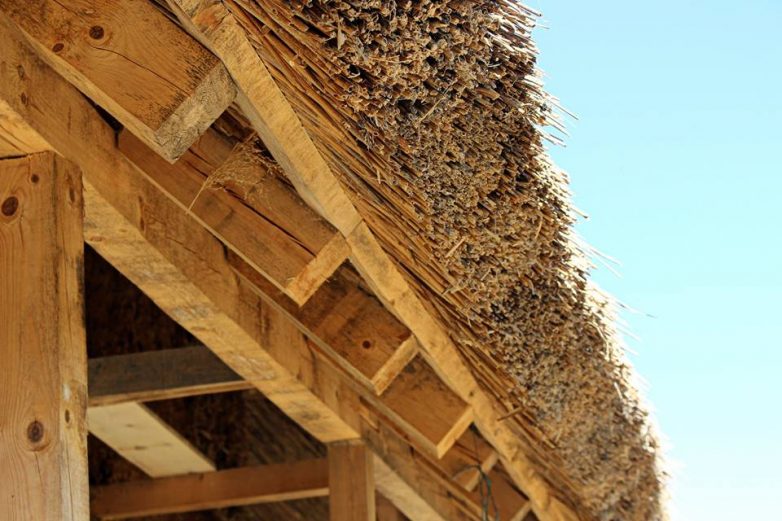 Učenje i trud
Zaključićemo da je, ukoliko se odlučite da krenete stopama porodice Đupovac, potrebno dosta truda, istraživanja, učenja i otvorenosti za nepoznato, ali sa sigurnošću možemo da kažemo da je tim putem ovaj mladi bračni par uspešno došao do svog cilja i da njihovu kuću iz snova, kao i njihovu porodicu čeka topla budućnost ušuškana slamom.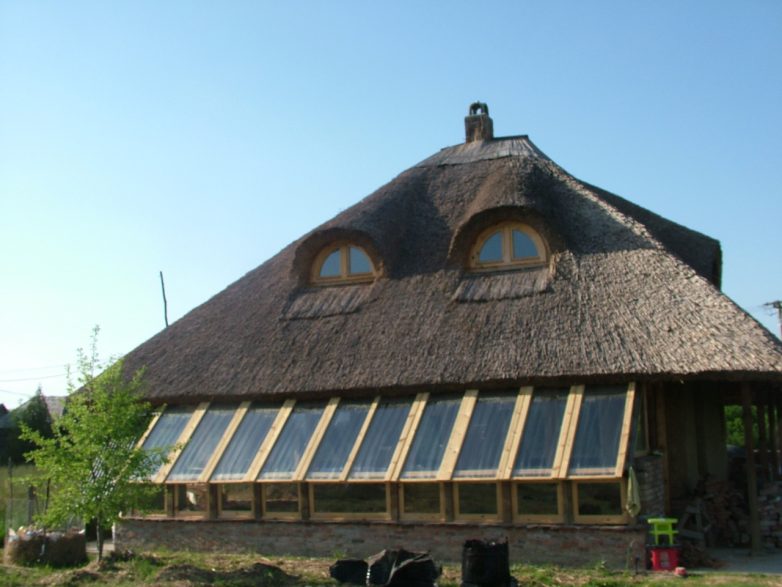 Foto: Branko Mitrović / Jadranko Gubelić
Kad ste već ovde…