[UPDATE 25. maj 2018. – Izgled našeg paviljona veoma se razlikuje od ponuđenog rešenja. Pogledajte sliku na dnu stranice koja nam stiže sa Fejsbuka].
Sutra se zvanično otvara Venecijanski arhitektonski bijenale 2018, a Srbija kao i zemlje regiona imaće svoju postavku koja odgovara na ovogodišnju temu Freespace – Slobodan prostor.
Temu 16. Međunarodne izložbe arhitekture – La Biennale di Venezia, postavili su umetnički direktori Ivon Farel i Šeli Meknamara. Naravno, teme koje se zadaju su gotovo uvek slobodne za interpretaciju, što ostavlja više prostora samim autorima za razmišljanje, ali i državama koje finansiraju izgradnje paviljona da naprave izvesni balans između želja autora i mogućnosti realizacije.
Iako je veći budžet prilika da se prezentuje neka originalna ideja, to nije uvek garancija da određena država koja uloži više dobije bolju postavku od one koja ulaže manje. Takođe, neke države više vrednuju Umetnički, a neke Arhitektonski venecijanski bijenale, pa su samim tim i njihovi paviljoni/postavke promenljivog kvaliteta. Ozbiljne države ulažu u svoje umetnike/arhitekte kao u nacionalne projekte, koji ih na taj način, kao ambasadori kulture, reprezentuju u svetu.
Srbiju predstavlja rešenje "Slobodna škola je slobodni prostor" na čelu sa Brankom Stanojevićem inspirisano letnjom školom koju je vodio profesor Bogdanović.
Srbija je možda u blagoj prednosti u odnosu na svoje komšije, bivše jugoslovenske republike, jer je kao naslednica Jugoslavije nasledila i njen paviljon, ali garant reprezentativnog prostora nije uvek bio garant i reprezentativnog kvaliteta. Da li su ove godine naše arhitekte bile na nivou zadatka?
Letnja škola kao inspiracija
U kontekstu teme Slobodni prostor, tim koji će ove godine predstavljati Republiku Srbiju ponudio je rešenje pod nazivom "Slobodna škola je slobodni prostor". Autorski tim, na čelu sa Brankom Stanojevićem, ovim konceptom napravio je omaž letnjoj školi, koju je desetak godina vodio arhitekta profesor Bogdan Bogdanović. Kao što vidimo, nakon osam godina od smrti ovog renomiranog arhitekte, kao i nekoliko retrospektivnih izložbi, njegov život i delo ne prestaju da inspirišu mlađe kolege, pa čak i one koji nisu doživeli da upoznaju profesora Bogdanovića.
Letnja škola koju je sredinom 70-ih pokrenuo profesor Bogdanović, održavana je u jednoj skromnoj seoskoj kući u selu Mali Popović, nadomak Jagodine. Ova letnja škola bila je otvorena za studente do sredine 1990. godine, kada zbog nestabilne političke situacije prestaju gotovo sve aktivnosti profesora Bogdanovića.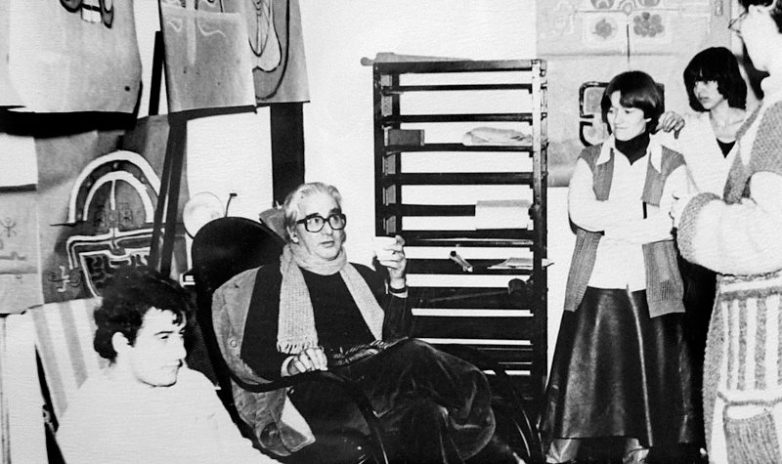 Bogdanović je Letnju školu pokrenuo kao neku vrstu otklona od ukalupljenih studija, koji su u to vreme egzistirali na Arhitektonskom fakultetu.
Profesor Bogdanović je Letnju školu pokrenuo upravo kao neku vrstu otklona od ukalupljenih studija, koji su u to vreme egzistirali na Arhitektonskom fakultetu. Njegov pedagoški rad u ovoj ustanovi doživljavan je kao isuviše liberalan, a u nekim slučajevima i rušilački za sistem koji je postavljen od strane njegovih kolega. Zato je prostor da slobodno izlaže svoje filozofske ideje, ostvario upravo kroz Letnju školu, koju su sa velikim zadovoljstvom prihvatili mnogi studenti više generacija.
Nastava se odvijala u jednoj seoskoj kući, čije je enterijer, ali i dvorište, profesor Bogdanović preuredio u centar jednog drugačijeg, multidisciplinarnog proučavanja arhitekture i njenih zakonitosti. Ovo slobodno izučavanje ogledalo se u raznim aktivnostima, od crtanja i pisanja, do diskusija i igara. Takvim pedagoškim pristupom je profesor nastojao da probudi neke nove ideje i razmišljanja o arhitekturi, ali i sveobuhvatnom prirodnom prostoru, sa kojim se čovek saživljuje i po potrebi urbanizuje.
Uzor za ovakav vid nastave Bogdanović je potražio u avangardnim školama i radionicama, poput onih konstruktivističkih u Sovjetskom savezu, ali i Bauhausa u Nemačkoj. Nažalost, mnoge njegove kolege su u ovome videle stručno sektašenje i udaljavanje od osnovnih principa planiranja i projektovanja.
Ponovno buđenje slobode
Iz navedenih razloga, autori srpskog paviljona su kroz Bogdanovićevu zaostavštinu skrenuli pažnju na ponovno buđenje slobode, to jest, pronalaženja slobodnog prostora za novi vid edukacije i iskazivanja ideja, drugačiji od onog koji se nudi u konvencionalnim školama i fakultetima.
Kao centralni motiv postavke izabran je mural, koji je iscrtao profesor Bogdanović na jednom od zidova seoske kuće, koji izmešten iz svog izvornog okruženja dobija jednu potpuno drugačiju dimenziju. Naravno, pored ove vizuelizacije, u enterijeru paviljona će biti raspoređeno 30 dela (fotografija/projekata), koji ponovo aktuelizuju neke (urbane) prostore, koji su zaboravljeni ili marginalizovani od javnosti, a koji bi ponovo mogli biti tema razmišljanja i slobodnih interpretacija. Detalji, na koje je pažnju skretao upravo profesor Bogdanović.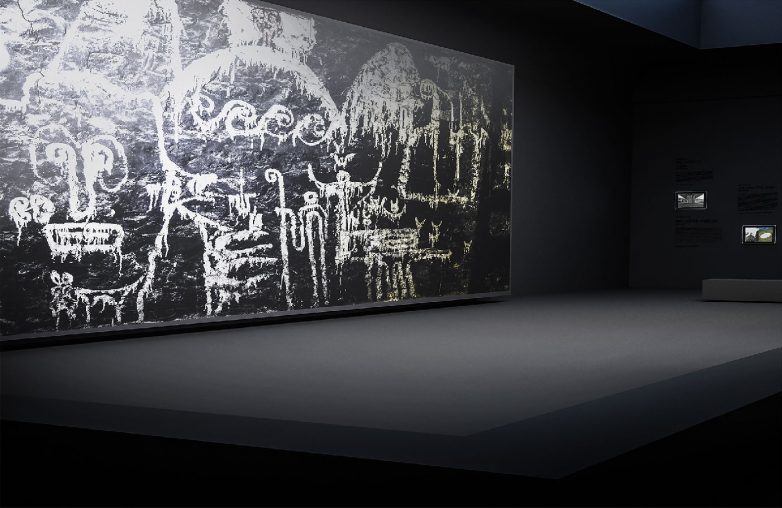 Sprskim paviljonom dominira prilično mračan ambijent
Jedino što pomalo zbunjuje je dosta mračan ambijent postavke, što nekako ne odaje utisak slobodnog prostora ili je taj efekat povezan s konceptom gde se tamnim ambijentom personifikuje sve ono što koči i sputava slobodne ideje, koji su nasuprot tome svetlosno naglašene i izdvojene od svog okruženja.
Sve ovo su preliminarne analize jer ostaje da se postavka pogleda uživo, što će biti prilika od 25. maja, kada se otvara Venecijanski arhitektonski bijenale.
Pogledajte ceo rad:
UPDATE 25. maj 2018.
Nažalost, sudeći po slici koju je na Fejsbuku objavio korisnik Nenad Ned Stjepanović naš paviljon ne izgleda onako kako je to u renderima predstavljeno. Pogledajte pa presudite sami:
Foto: via Arh.bg.ac.rs
Kad ste već ovde…