Izdvojeno
BuildUp 2019: Kucnuo je čas za digitalizaciju gradnje (fotogalerija + video)
U Beogradu je 16. oktobra održana konferencija BuildUp 2019 tokom koje je arhitektama, građevinskim inženjerima i stručnoj javnosti skrenuta pažnja na neophodnost hvatanja u korak s četvrtom tehnološkom revolucijom.
Pred prepunom salom u arhitektoničnom prostoru u Beogradu, u organizaciji portala Gradnja.rs, održana je konferencija BuildUp 2019: Digitalna gradnja (Powered by EuroDOM) na temu implementacije BIM-a, proptech rešenja u nekretninama i digitalnog komfora.
Marko Dabrović iz proslavljenog arhitektonskog biroa 3LHD iz Zagreba ukazao je koliko je BIM uticao na kvalitet njihovih projekata i istakao je da najluksuzniji hotel na Jadranu – Grand Park Hotel u Rovinju – ne bi mogao tako da izleda da nije korišćen BIM. Napomenuo je da je za arhitektu najvažnije da ima viziju kako će objekat izgledati i posle dužeg perioda, jer gradnja nekih objekata počinje tek godinama nakon završenog projektovanja.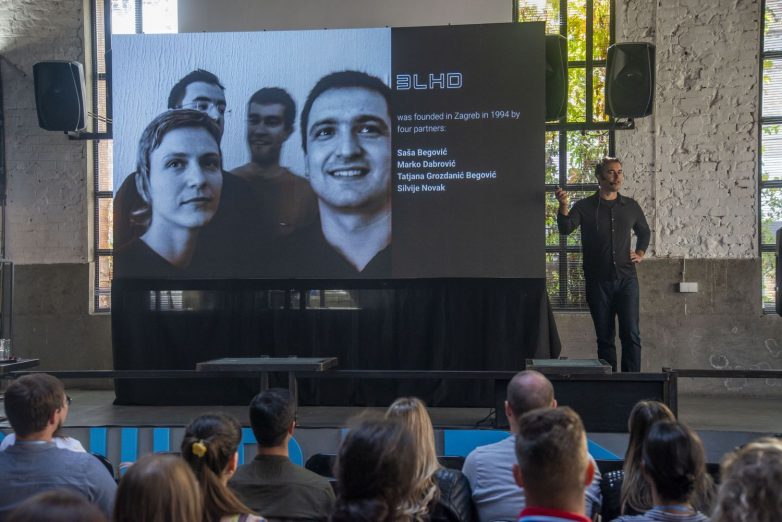 Danas su BIM menadžeri traženiji od programera što je do pre tri godine bilo potpuno nezamislivo.
Veljko Janjić iz kompanije Bexel Consulting istakao je da je građevinska industrija neefikasna jer istraživanja kažu da se "ista cifra računa 25 puta". Dodao je da su danas BIM menadžeri traženiji od programera što je do pre tri godine bilo potpuno nezamislivo.
Igor Peško, član Upravnog odbora BIM Srbija, istakao je da je potrebno uhvatiti korak s drugim industrijskim granama jer 57 posto aktivnosti ne donosi vrednost realizaciji građevinskog projekta. Smatra da BIM može biti lek za ovaj veliki problem.
"Implementacija BIM-a nije trka na 100 metara već maraton" – istakao je Zoran Petrović iz firme ArtifexPro i dodao je da, ako želite da ostanete konkurentni u oblasti projektovanja, morate promeniti sistem rada.
Bojana Cicmil iz kompanije Hörmann istakla je da je misija ove nemačke kompanije i da pruži veliku podršku arhitektama i zbog toga su ponudili bazu njihovih proizvoda u DWG i BIM formatu koji se mogu direktno implementirati u programima za projektovanje.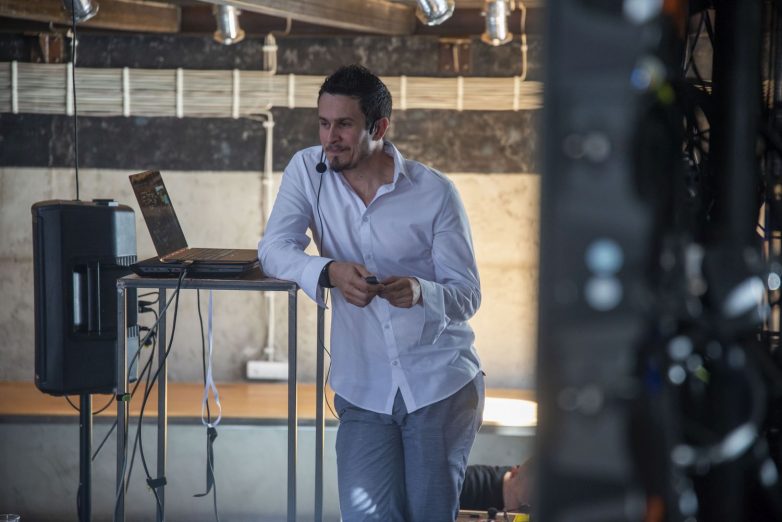 BIM ne treba da postane sam po sebi svrha već da ostavi više vremena za projektovanje i dizajn.
Žolt Ivanovič iz kompanije hiCad istakao je da projekti danas u 72 procenata prebacuju budžet, a da u 70 procenata kasne. "BIM menja princip rada i dopušta da se više bavite dizajnom, a manje dokumentacijom", kaže Ivanovič i zaključuje da BIM zapravo štedi arhitektama vreme.
Gordana Radonić iz kompanije Graphisoft istakla je da je rast produktivnosti u građevinskoj industriji u poslednjih 70 godina samo 6 posto. Usvajanje BIM-a i promene načina projektovanja koraci su koji mogu poboljšati ovu sumornu sliku. Radonić je pokazala kako se parametarskim projektovanjem kroz Rhinoceros i Grasshopper mogu dobiti obrisi budućeg objekta u svega nekoliko minuta.
Vedran Jukić, osnivač zagrebačkog studija SODAarhitekti, zatvorio je prvi panel rečima da su probleme klasičnog projektovanja prevazišli upravo implementacijom BIM-a u svoje poslovanje. Istakao je da BIM ne treba da postane sam po sebi svrha već da ostavi više vremena za projektovanje i dizajn.
"Naš zadatak je da pomognemo arhitektama da predstave svoj san" – rekao je Nebojša Zaklan iz kompanije Case 3D koji je otvorio panel o proptechu. Pošto se 80 posto nekretnina proda u izgradnji, neophodni su VR alati koji će pomoći da se sagleda budući dom sa celom porodicom u njemu pre nego što on bude izgrađen. Kroz virtuelnu realnost se ne predstavlja samo arhitektura već i samo iskustvo.
Kroz virtuelnu realnost se ne predstavlja samo arhitektura, već i samo iskustvo.
Olga Mirković Maksimović iz Nekretnine.rs istakla je da korisnici prvu informaciju o nekretninama nalaze preko mobilnog telefona i da oni koji se bave prodajom ili kupovinom prostora moraju biti u digitalnoj sferi. Ne ostavljajte oglase poput "Vrh, vrhova stan" jer niko neće pronaći vaš oglas – istakla je Olga u najduhovitijoj prezentaciji na konferenciji BuildUp 2019.
Miloš Vuković iz firme Abies Sistemi naglasio je da 3D mapiranje prostora povećava cenu nekretnine. Dodao je da građevinske i arhitektonske firme mogu koristiti 3D prostore za vođenje i praćenje gradilišta na brz i jednostavan način.
Bojan Tepavčević iz Centra za digitalni dizajn pri Fakultetu tehničkih nauka iz Novog Sada istakao je da 36 posto ljudi želi kastomizovani proizvod za koji su spremni da više plate. Bojan je pokazao kako 3D konfiguratori mogu doneti revoluciju u arhitekturu pokazavši online platformu pomoću koje budući vlasnik stana može sam da izabere materijale, boje ili završne obloge i videti instant rezultat kroz 3D prikaz.
Na početku trećeg panela Digitalni komfor dr Ana Nikezić s Arhitektonskog fakulteta u Beogradu naglasila je da tehnologija, čovek i arhitektura postaju jedno.
Stevan Ćulibrk iz kompanije VELUX Srbija ukazao je na to da čak 90 posto vremena provodimo unutra, a da su dečije sobe najnezdravije sobe u domu usled manjka svežeg vazduha i povećane temperature, vlažnosti i CO2. Rešenje je VELUX Integra koje u kombinaciji sa smart home sistemu kontroliše otvaranje i zatvaranje krovnih prozora.
Milutin Mitrović iz Schneider Electric uputio je posetioce konferencije o platformi EcoStruxure Building platformi ove kompanije koja je bazirana na Internet of Things (IoT) tehnologijama. Povezivanje različitih sistema, uređaja i usluga korisnicima je omogućeno da proaktivno prate, mere i kontrolišu sve podatke o zgradi i IT sistemima. Kao jedan od uspešnih domaćih primera primene njihove tehnologije naveo je zgradu Nordeus.
Ivica Družijanić iz kompanije TECE naglasio da se bespotrebno troši ogromna količina pijaće vode za ličnu higijenu. Njihovi sistemi dizajnirani su tako da pomognu u rešavanju ovog problema.
Bojan Petković iz kompanije PlanRadar pokazao je kako se na efikasan način mogu pratiti i kontrolisati projekti na samom gradilištu uz pomoć mobilnog telefona ili tableta. Softver PlanRadar omogućava laku komunikaciju između nadzora i izvođača kako bi se što lakše i brže otklonili nedostaci uočeni na gradilištu.
Na kraju konferencije BuildUp 2019 predstavio se i generalni sponzor konferencije – kompanija EuroDOM. Nikola Prodanović predstavio je najnovije trendove u opremanju enterijera i eksterijera s italijanskom keramikom. Prodanović je predstavio projekat impresivnog bazena za ronjenje na dah dubine 40 metara izrađen od Florim keramike koja trpi konstantan pritisak od 4.300 metara kubnih vode bez ikakvih oštećenja.
Konferencija BuildUp 2019 završena je koktelom i muzikom koju je puštao unDeeJay, koji je preko dana arhitekta, a preko noći DJ.
Celu konferenciju možete pogledati ovde:
Fotogaleriju pogledajte OVDE
Slike u visokoj rezoluciji možete preuzeti OVDE (4,4 GB) do petka 25. oktobra.
Vidimo se na BuildUpu 2020!