Kupovinom stana rešava se egzistencijalna životna odluka, koja sa sobom nosi najveću radost, ali i ogroman stres. Kako bi se ovaj poseban događaj u životu, pretočio u ispunjenje najlepše želje, neophodno je ići korak po korak u sakupljanju pouzdanih informacija. Jasnom slikom i dobrom informisanošću, biramo dobro mesto za naš novi dom i donosimo ispravnu odluku.
Upravo jedno takvo mesto posetili smo ove nedelje. U pitanju je pokazni stan za novi stambeno-poslovni kompleks Blok D na novosadskom Bulevaru Evrope iza kojeg kao Investitor stoji kompanija Dijagoninvest, a izvođač radova je kompanija Dijagonala DOO.
Na primeru ovog pokaznog stana, dajemo pregled na šta kupac treba da obrati pažnju prilikom kupovine nekretnine.
Kompleks Blok D je počeo da se gradi u 2019. godini. Prva lamela je prodata, a druga od ukupno šest lamela je trenutno u prodaji. U ovoj lameli na raspolaganju je ukupno 41 stan, 25 garaža i parking mesta, kao i četiri poslovna prostora.
Pokazni stan Bloka D izuzetno je prijatan, svetle boje enterijera dobro ukombinovane sa detaljima u boji, no ono što ga izdvaja je činjenica da je, po pitanju materijalizacije, verodostojan model stana kakav biste kupili u Bloku D i pravo mesto za procenu kvaliteta ugrađene opreme i funkcionalnosti stana.
Na primeru ovog stambeno-poslovnog kompleksa, odnosno pokaznog stana kao modela, dajemo pregled na šta kupac treba da obrati pažnju prilikom kupovine nekretnine, nakon što je definisao svoje potrebe.
Reputacija investitora i izvođača radova
Nakon što je kupac odlučio kakav stan želi: koju kvadraturu, raspored prostorija, poziciju stana, sprat, kao i okvirni budžet, potrebno je da uzme u obzir i šta se na tržištu nudi. Ovde je presudno obratiti pažnju na reputaciju kompanije – investitora kao i izvođača radova.
Kompanija Dijagoninvest ima višedecenijsko iskustvo u projektovanju i izgradnji stambenih objekata koji su građeni odgovorno, svi stanovi imaju pet godina garancije i poseduju energetske pasoše.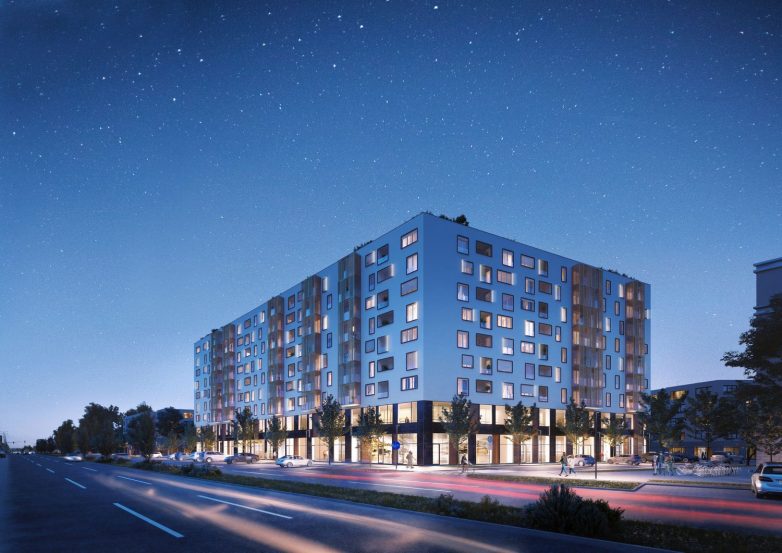 Ugradnja kvalitetnih materijala
Kada ste suzili izbor investitora koji vam deluju odgovorno i pouzdano, na red dolazi da se zapitate: "Šta želim da dobijem za svoj novac?"
Pretpostavljamo najbolje. Zato treba obratiti pažnju na sve: od upotrebe materijala u izgradnji objekta do opreme koja se ugrađuje u stanove kao i njene specifikacije.
Do sada možda niste imali potrebe da razmišljate o zvučnoj i toplotnoj izolaciji, debljini zidova, kvalitetu stolarije, kvalitetu podova i pločica, tehnologije građenja itd. Zato je u ovoj fazi potrebno najpre da se dobro informišete, a zatim i konsultujete sa prijateljima i porodicom kako biste postavili vaše standarde prema kojima ćete procenjivati nekretnine.
Treba obratiti pažnju na sve: od upotrebe materijala u izgradnji objekta do opreme koja se ugrađuje u stanove kao i njene specifikacije.
Ono što izdvaja Blok D je veliki broj renomiranih domaćih i svetskih brendova: kontaktna fasada nemačkog proizvođača "Ceresit", grejne instalacije nemačkog proizvođača "Rehau". Potpuna kontrola temperature u stanovima sa dvocevnim sistemom grejanja. Kompletna hidroizolacija je urađena po najnovijim sistemima i tehnologijama švajcarskog proizvođača "Sika". Lift u zgradi potpisuje finski proizvođač "Kone". Elektroenergetska oprema proizvođača "Schrack" i "Aling conel". Svaki stan poseduje ugradnu rek tablu sa optičkim kablom za KTV i internet.
Energetski efikasan objekat
Energetska efikasnost, kako objekta u celini tako i samih stambenih i poslovnih jedinica, postiže se izuzetno kvalitetnom termoizolacijom, pre svega, potom već pomenutim sistemom grejanja sa mogućnošću upravljanja, odnosno kontrole temperature u svim prostorijama. Led rasveta i druga oprema koja se ugrađuje poseduje sertifikate visoke "A" energetske klase.
Posebno treba istaći fasadnu stolariju od sedmokomornih "Rehau" profila, sa paketom troslojnog stakla od kojih je jedno niskoemisiono. Sistem tzv. RAL ugradnje (sa zaptivnim trakama po obodu, sa obe strane, u kombinaciji sa već navedenim delovima uključujući i okove, omogućava maksimalno zaptivanje (poznatije kao "dihtovanje") fasadne stolarije. Stanovi poseduju i roletne na elektro pogon francuskog proizvođača "Somfy", u svim jedinicama, izvedene od Alu termo lamele ispunjene poliuretanom.
Neutralisanje spoljašnje buke
Poslednjih godina raste svest kupaca o važnosti zvučne izolacije u objektima. To je ono što se ne vidi na prvi pogled, a veoma je važno za kvalitet života u samom stanu. Investitor, DOO Dijagoninvest Novi Sad, prepoznao je ovaj trend i potrebu, pre svega. Iz objekta u objekat kvalitet zvučne izolacije osetno raste.
U Bloku D su fasadni zidovi od pune opeke (cigle) u debljini d=25, sa mineralnom vunom debljine 12cm, pregradni zidovi između stanova su od energetskog bloka EB Akustik (56db) d=25cm, a pregradni zidovi između soba, unutar stana su od KLIMA bloka d=12cm.R
Raste svest kupaca o važnosti zvučne izolacije u objektima. To je ono što se ne vidi na prvi pogled, a veoma je važno za kvalitet života.
Već pomenuta fasadna stolarija izuzetno doprinosi smanjenju buke u objektu, toliko da gotovo u potpunosti neutrališe spoljašnju buku u stanu. Ovaj neverovatan osećaj može se doživeti u bilo kom od izgrađenih objekata investitora DOO Dijagoninvest Novi sad. Sva vrata, kako ulazna tako i sobna atestirana su na zvuk. U stanovima sa većim brojem soba, unutrašnja vrata obavezno poseduju tzv. padajuće pragove što značajno doprinosi umanjenju prenosa buke unutar same stambene jedinice. Novina u Bloku D je i dodatna troslojna međuspratna zvučna izolacija sa integrisanom folijom za zaštitu od udarne buke, italijansko-austrijskog proizvođača "Terilex".
Prirodni materijali
Posebnu toplinu pokaznom stanu Bloka D daje prirodna podna obloga od hrastovog drveta, kao i unutrašnja stolarija, visine iznad standarda, izrađena od punog drveta i obložena prirodnim hrastovim furnirom, u istom tonu kao ulazna vrata. Prvoklasna španska granitna keramika, u kombinaciji sa tuš pregradama od kaljenog stakla i ambijentalnom rasvetom,  u prostorijama odaje utisak elegancije i smernosti.
Lokacija. Lokacija. Lokacija.
Naravno da je lokacija važna. Kao i to da li se u blizini vaše buduće zgrade nalazi sve ono što vam je potrebno u toku svakodnevne rutine: od prodavnica, domova zdravlja, do marketa, škola i vrtića. Bitna je i udaljenost od centra grada, kao i vama ključnih destinacija u gradu.
Na primer, Blok D je smešten na ugao Bulevara Evrope i ulica Laze Nančića i Servo Mihalja. Očekuje se i produžetak ulice Servo Mihalja (paralelna ulica sa Laze Nančića) čime će pristup Bloku D biti olakšan. Bulevar Evrope, trenutno je jedna od najznačajnijih novosadskih saobraćajnica, udaljen 2 kilometra od centra grada, dobro povezan sa auto-putem, a blizu je i Dunav. U neposrednoj blizini kompleksa nalaze se pošta, autobuska stanica, marketi, vrtići, dečije igraonice, restorani, park, kao i dve osnovne škole.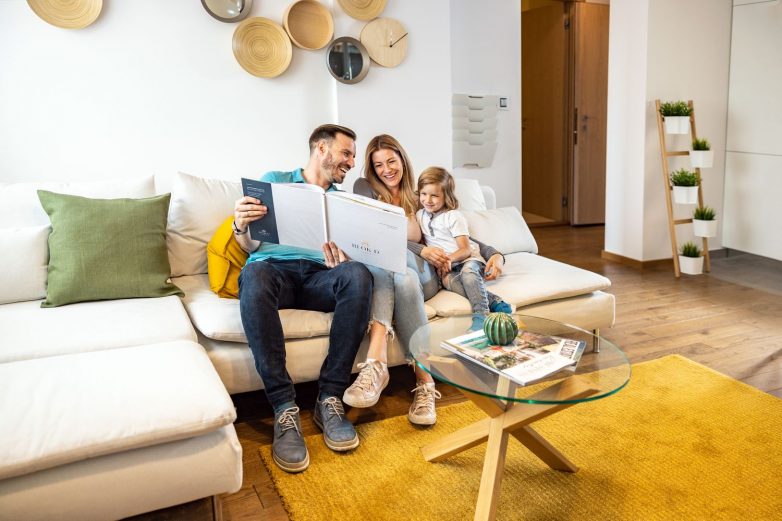 Mali detalji koji prave veliku razliku
Ono čemu definitivno treba da vodite računa jesu i dodatni detalji za komforan i funkcionalan svaki dan u novom stanu. Oni se razlikuju od kompanije do kompanije, a ovde ćemo nabrojati ona zapažanja koja smo uočili u pokaznom stanu kompleksa Blok D.
Plafoni u Bloku D nestandardne su visine (270, umesto standardnih 260 cm) čime se postiže veća osvetljenost prostorija.
Svaki vlasnik garaže u okviru ovog stambeno-poslovnog objekta dobija i pristup posebno kreiranoj aplikaciji za mobilne telefone za praktično upravljanje garažnim vratima.
Svaki stan poseduje instaliran klima uređaj u dnevnoj sobi.
Takođe, treba da znate da ukoliko kupujete vašu prvu nekretninu, imate pravo na refundaciju poreza na dodatu vrednost.
Ukoliko se dvoumite ili dobijate različite savete od poznanika, uvek se držite toga da svaki predugovor i ugovor overite kod notara, jer jedino na taj način dobijate krajnje pouzdane informacije o nekretnini i njenom pravno-formalnom statusu.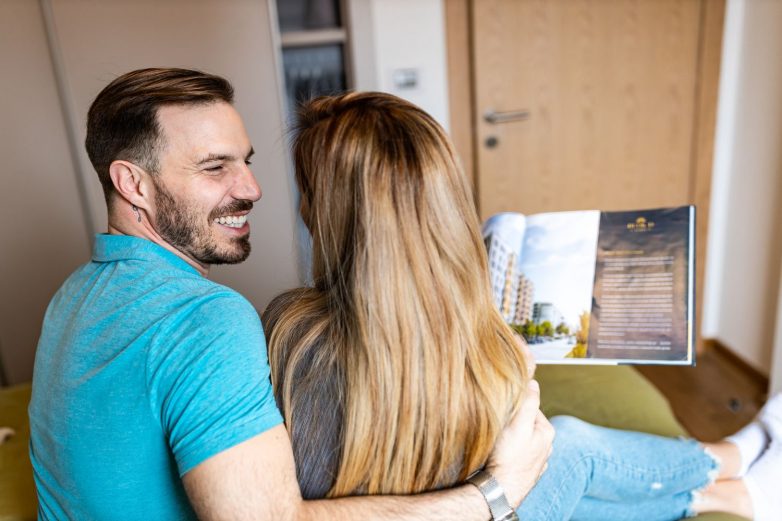 Provereni investitor
Poverenje treba pokloniti savesnim investitorima sa dugogodišnjim renomeom. Autoritet u gradnji kroz dobar glas i savesnost u izvođenju radova, opstaje i daje kredibilitet za ostvarenje savesne kupovine u svakom trenutku. Ugled se čuva kvalitetnom, etičkom i stručnom izgradnjom, koja ne trpi uštede na materijalima, ugrađenoj opremi i energetski neefikasnim zidanim objektima. Dobra poslovna praksa podrazumeva poštovanje pravila fer poslovanja, ali na prvom mestu razvoj dugoročnog interesa ostvarenja i očuvanja poverenja kupaca.
Nadamo se da će ovi saveti biti dovoljna polazna osnova u vašoj potrazi za idealnim domom.
Više o ponudi stanova u Bloku D pogledajte ovde.