Softver
Kako će AR i VR tehnologije poboljšati iskustvo sportskih događaja
Kako se razvija tehnologija, tako se razvijaju i stadioni te sve više sportskih timova istražuje mogućnosti koje bi svojim gledaocima pružili osećaj da su deo akcije na terenu.
Iz krize se rađaju nove ideje i rešenja. Kako su zbog pandemije koronavirusa onemogućena masovna okupljanja, ugošćavanje hiljade fanova na stadionu deluje kao davna prošlost… Ipak, zahvaljujući novim tehnologijama, dešavanja sa stadiona mogu da se prenesu u naše domove pa navijači mogu podržati svoje timove iz fotelje.
S obzirom na činjenicu da vrhunski sportisti nisu samo miljenici navijača kluba za koji igraju – znamo koliko u Srbiji ima navijača Arsenala ili Real Madrida – bilo je potrebno razviti tehnologije koje zadržavaju kolektivni osećaj pripadnosti, bez obzira na kojoj se lokaciji navijači nalaze, piše ArchDaily.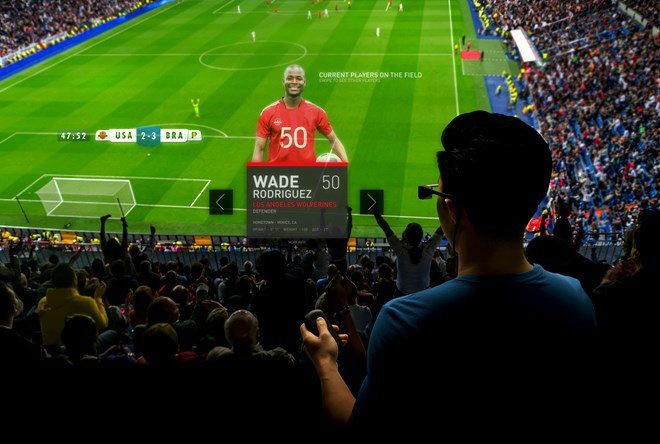 Nove tehnologije zadržavaju kolektivni osećaj pripadnosti, bez obzira na kojoj se lokaciji navijači nalaze.
Stadioni su odavno skrenuli pažnju da što bolje prenošenje atmosfere na gledaoce ispred malih ekrana, međutim nove tehnologije poput izmenjene (augmented, AR) i virtuelne realnosti (VR) čine ugođaj daleko verodostojnijim. Međutim, sledeće pitanje je da li ove tehnologije treba da idu još dalje kako bi fanovi mogli da učestvuju u nečemu što je personalizovano baš za njih.
Tako se razmatra mogućnost virtuelnog dolaska na događaj, kretanje kroz stadion i naručivanje hrane i pića. Takođe, budućnost gledanja utakmica iz domova mogla bi da izgleda tako da gledalac može da ima uvid u profil igrača, mogućnost ponovnog sagledavanja dela utakmice kroz 3D prikaz ili mogućnost onlajn razgovora i navijanja sa ostalim fanovima u realnom vremenu.
Pošto se očekuje da će tržište AR i VR ove godine u svetu porasti za 23%, poznate fudbalske ekipe poput Mančester Sitija i Juventusa već eksperimentišu sa ovim mešovitim medijskim tehnologijama. Tokom Svetskog prvenstva 2018. godine pokazalo se koliko su AR tehnologija i sport kompatibilni zahvaljujući saradnji sa društvenim mrežama Snapchat i Facebook. Čitava serija filtera i pozadina, tematski organizovanih po zemljama pomogla je navijačima da iskažu svoj ponos za tim i svoju državu. NBA je takođe tokom plej-ofa 2019. godine usmerila svoju pažnju na VR, kako bi se navijači što više približili akciji na terenu.
NBA finale 2019. godine u VR:
Zvuk iz kuće
Tokom prvog dela dvodelne virtuelne konferencije nazvane World Comes to Congress mnogi vodeći ljudi iz sportskih medijskih kompanija govorili su o "korišćenju" pandemije Covid 19 kao mogućnosti preoblikovanja dosadašnjeg navijačkog iskustva i većoj usmerenosti na virtuelni svet. Naime, oni ističu da su navijači tokom poslednjih meseci lišeni sporta i željni su gledanja akcije pa makar to podrazumevalo i virtuelni prikaz stadiona bez publike ali sa igračima na terenu. Kako pretpostavljaju da bi gledanje prenosa bez uobičajene buke sa tribina bilo pomalo jezivo, učesnici konferencije ističu da vlasnici timova istražuju alate zahvaljujući kojim bi zvuk navijanja iz kuća mogao da se pušta u virtuelnom stadionu.
Svakako, tema je tek zagrebala po površini, pa se već vide nepregledne mogućnosti koje će gledanje sportskih događaja od kuće učiniti spektakularnim. Da li ćemo na kraju moći da gledamo i holograme igrača u našim kućama, ostaje nam da vidimo.
Kad ste već ovde…