Kako bi se obezbedila zdravija životna sredina, gradonačelnica Pariza iznela je smeo predlog da prestonica Francuske od 2020. godine obezbedi građanima besplatan gradski prevoz.
Pariz je grad koji je poznat po svojoj efikasnoj mreži javnog prevoza – kada nisu u štrajku – koja povezuje različite vrste transporta kao što su voz, metro, autobus pa čak i biciklističke staze i sve to sa ciljem da se olakša mobilnost žitelja Grada svetlosti. Iako većina stanovništva – oko 60% – koristi javni gradski prevoz, ipak postoji velika količina automobila na ulicama koji zagađuju vazduh. Novim uredbama bi se to moglo promeniti!
Ukinuće se plaćanje prevoza kako bi se što veći broj ljudi podstakao da svoje automobile ostave kod kuće.
Imajući ovaj problem u vidu, gradonačelnica Anne Hidalgo predlaže drastične izmene u organizaciji javnog prevoza, odnosno, ukidanje njegovog plaćanja kako bi se što veći broj ljudi podstakao da ostave svoje automobile kod kuće, piše The City Fix.
Prema rečima gradonačelnice Pariza glavni cilj predložene mere jeste da se poboljša kvalitet vazduha u gradu i da se tako obezbedi bolja mobilnost ali i kvalitet života.
Trenutno, gradsko veće sprovodi studiju izvodljivosti, ali i analizira slučajeve drugih gradova, kako u Francuskoj tako i u svetu koji su primenili ovu meru. Ranije smo pisali da se razmišlja da javni prevoz u Nemačkoj postane besplatan u cilju smanjenja zagađenja, a poznato je da već 23 francuska grada imaju besplatan javni prevoz. Međutim, zbog teritorijalne veličine Pariza, treba razmotriti činjenicu da veliki broj ljudi dolazi svakodnevno sa periferije u grad kako bi radili ili studirali.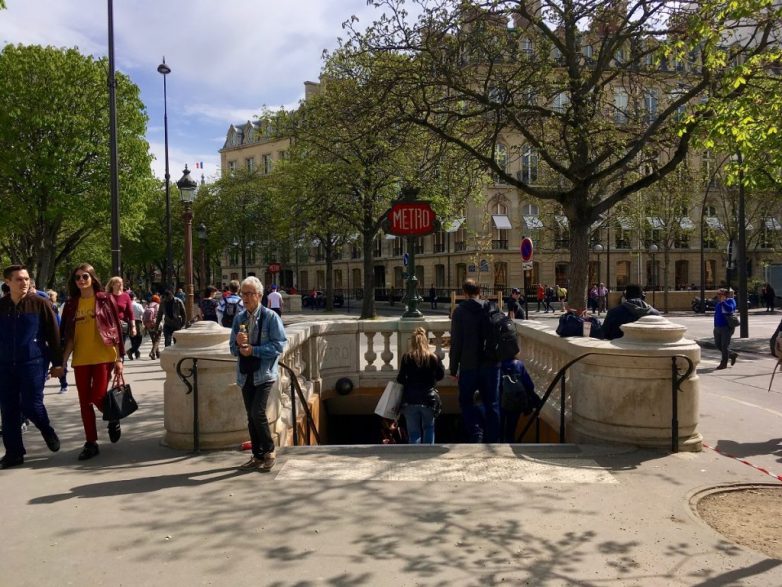 Naplaćivanje putarine u gradu
Iako je cilj mere jasan, odnosno definisan težnjom ka održivijem i manje zagađenom gradu, model finansiranja još uvek nije jasan. Trenutno, 28% finansija dolazi od prodaje karti za prevoz, što je oko tri milijarde evra. Imajući ovo u vidu, potrebno je pronaći model koji bi kompenzovao ovaj nedostatak novca u gradskoj kasi. Kao jedno od rešenja grad je najavio uvođenje putarine u različitim delovima grada, što bi istovremeno donosilo novac ali i dodatno podstaklo stanovnike da koriste gradski prevoz.
Kroz anketiranje lokalnog stanovništva došlo se do podataka da većina njih nema jasno izražen stav o ovoj temi, dok se mnogi boje da će ova mera uticati na povećanje poreza, kao i da će opasti kvalitet usluga javnog prevoza. Neki se boje i da će se povećati broj linija, što će dovesti do dodatnog opterećenja postojeće mreže.
Hrabar korak napred
Još uvek nije poznato da li će se planirane mere primeniti na celokupno stanovništvo, ili će neki ostati uskraćeni za ovu beneficiju. Dok neki smatraju da je realizacija ovog plana neizvodljiva, drugi su mišljenja da bi plan ipak mogao da se realizuje, ali u narednih deset godina. Ako plan gradonačelnice Pariza ipak uspe, glavni grad Francuske postaće prva prestonica sveta sa besplatnim javnim prevozom i na taj način će utabati put drugim svetskim gradovima ka održivijoj i zdravijoj sredini.
Kad ste već ovde…