Aktuelno
Renzo Piano se dobrovoljno prijavljuje da projektuje novi most u Đenovi
Proslavljeni italijanski arhitekta Renzo Piano ponudio se da dizajnira novu strukturu mosta Mirandi koji se početkom meseca urušio u njegovoj rodnoj Đenovi. 
Da podsetimo, do tragedije je došlo 13. avgusta usred strašne oluje kada se sekcija mosta srušila se na prugu koja prolazi ispod i sa sobom povukla 43 duše. U trenutku pada po mostu saobraćali brojni kamioni i automobili. Ponte Morandi koji povezuje italijansku rivijeru sa Azurnom obalom sagrađen je 1968. godine, a njegova rekonstrukcija urađena je pre dva leta.
Piano je izjavio za Observer da je još rano da se priča o detaljima buduće konstrukcije, ali da je jasno da novi most mora da služi ujedno kao spomenik minuloj tragediji i kao otelovljenje "jedinstva i saradnje". Po njegovom mišljenju, most kao simbol nikada ne bi smeo da padne, jer se na mest mosta onda grade zidovi koji odvajaju ljude umesto da ih spajaju.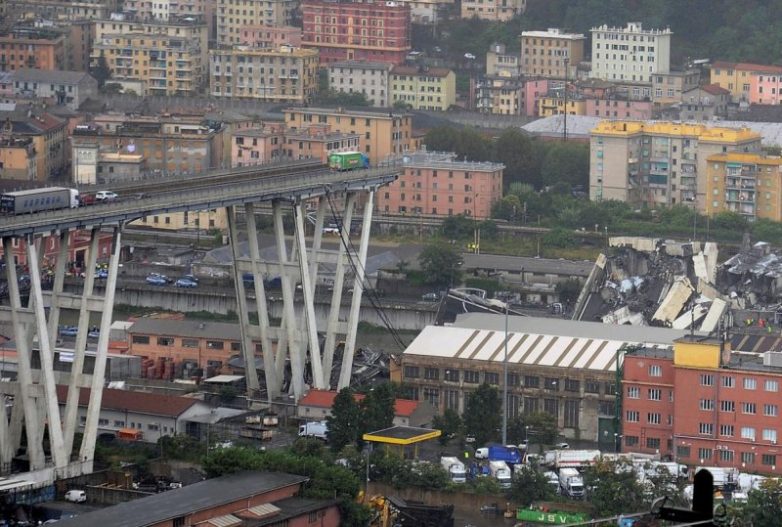 To mora da bude mesto na kojem će ljudi na neki način prepoznati tragediju koja se tu desila, a da opet bude odličan ulaz u grad.
"Jedno je sigurno, novi most mora da bude lep – i to ne samo u kozmetičkom smislu, već po tome što treba da prenese poruku o istini i ponosu. To mora da bude mesto na kojem će ljudi na neki način prepoznati tragediju koja se tu desila, a da opet bude odličan ulaz u grad. Sve to mora biti učinjeno bez znakova retorike – i u tome leži najveća zamka. Ali, mislim da ćemo uspeti da se udaljimo od toga i pokušati da izrazimo pravi ponos i vrednosti", dalje je objasnio slavni arhitekta.
Piano smatra da je brza obnova đenovskog mosta imperativ za ovaj region, jer je kao vitalni deo italijanskog glavnog autoputa A10 nosio značajan deo saobraćajne infrastrukture u ovoj zemlji. Piano je samoinicijativno prišao italijanskoj vladi s predlogom o gradnji buduće konstrukcije jer, kako kaže, smatra da je njegova dužnost da se odazove i pomogne kako zna i ume u ovakvoj kriznoj situaciji. Arhitekta je, inače, 2013. godine imenovan za člana Senata Republike u italijanskom parlamentu.
Dobrotvorni rad
Ovo nije prvi put da Renzo Piano učestvuje u obnavljanju italijanske infrastrukture nakon velikih nesreća. Pre dve godine, vodio je projekat rekonstrukcije nakon što je nekoliko italijanskih gradova pretrpelo velika oštećenja u jakom zemljotresu koji je pogodio Apeninsko poluostrvo.
Renzo Piano je široj javnosti najpoznatiji po izgradnji čuvene londonske kule The Shard i centra Pompidu u Parizu. Muzej londonske Kraljevske akademije ove jeseni otvara veliku izložbu posvećenu njegovoj karijeri. Ove godine na glavnoj TED konferenciji, Piano je održao sada već izuzetno popularan govor o genijalnim idejama na kojima su zasnovane neke od najpoznatijih građevina na svetu.