Građevinarstvo
Četvrtina građevina u Dubaiju bi do 2025. trebalo da bude 3D štampano
"Dobro došli u budućnost", poručuje nam Dubai. 
Vlada u Dubaiju je izbacila strateški plan o 3D štampanju kojim se podrazumeva da će se ova tehnologija gradnje masovno koristiti u narednim godinama. Samim tim, Dubai će postati lider u oblasti 3D štampanja, što će građevinarstvo u Ujedinjenim Arapskim Emiratima podići na još viši nivo.
Ukoliko bude pravilno sprovođena, ova strategija bi mogla da smanji troškove u medicinskom i građevinskom sektoru, ali i da u potpunosti restrukturiše ekonomiju i tržište rada u ovoj zemlji.
Nadležni iz Fondacije Dubai Future izjavili su da grad planira da smanji troškove radne snage za 70%, kao i smanjenje ukupnih troškova za 90%. 3D Printing strategija ima za cilj da redefiniše produktivnost jer će se na ovaj način smanjiti i vreme potrebno za izgradnju objekata. Iz Dubai Future poručuju da će se inicijativa fokusirati na proizvodnju rasvete, temelja i baza, građevinskih sklopova, objekata, parkova, kao i sedišta humanitarnih organizacija i mobilnih kuća.
3D printing strategija u Dubaiju će se aktivirati naredne godine, a očekuje se da će do 2025. četvrtina građevina u gradu na pesku biti 3D štampano.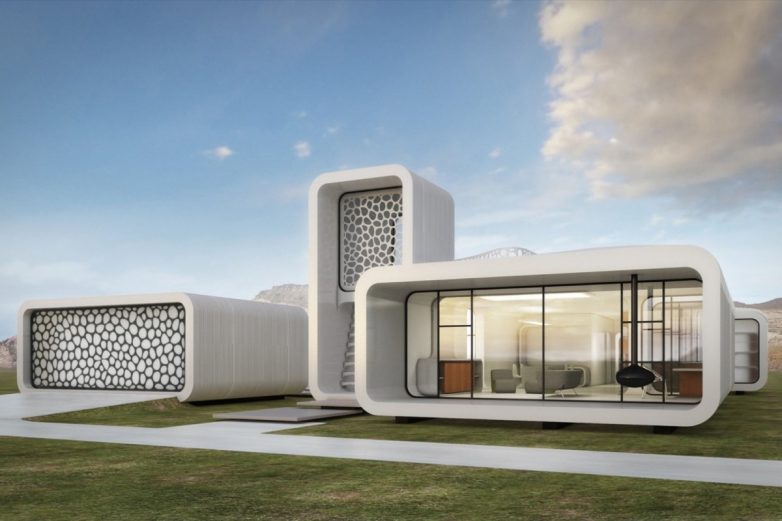 Zgrada za primer
Dubai je još 2015. godine najavio izgradnju prve 3D štampane građevine. To je bila Office of the Future, zgrada koju potpisuje studio Killa Design, inače prva potpuno funkcionalna građevina napravljena tehnikom 3D štampe koja se i danas svakodnevno koristi kao sedište fondacije. Štampanje zgrade je trajalo 17 dana nakon čega je usledilo montiranje dugo samo dva dana. Građevinu karakteriše fasada specifične geometrije, dok su projektne komponente proizvedene pomoću kompjuterski kontrolisanih tehnika proizvodnje.
Korisni linkovi: