Arhitektura
Zašto su arhitektonske izložbe tako dosadne?
Arhitektura važi za jednu od najuzbudljivijih kreativnih oblasti jer postoji nešto posebno u načinu na koji doživljavamo prostor oko nas. Ali, magija se neretko gubi čim se arhitektura prebaci u galerije. 
Muzej The Royal Academy u Londonu ovog septembra otvara ambicioznu izložbu posvećenu životu i radu jednog od najcenjenijih savremenih arhitekata. Postavka Renzo Piano – The Art of Making Buildings predstaviće neke od najzanimljivijih objekata iz portfolija italijanskog majstora, ali postavlja se pitanje da li uspeti da dostigne (vrtoglavo) visoka očekivanja publike.
Renzo Piano, naime, potpisuje neka od najpoznatijih modernih svetskih čuda arhitekture kao što su Pompidu Centar u Parizu, sedište Njujork Tajmsa, kulturni centar Jean-Marie Tjibaou u Numei, te čuveni "staklenik" The Shard koji je zauvek promenio londonski horizont i time uzburkao javnost. Kako i u kojoj meri će njegovi fascinantni projekti uspeti da se reprodukuju u galerijskom prostoru je tema koja muči deo stručne javnosti u Londonu ovih dana.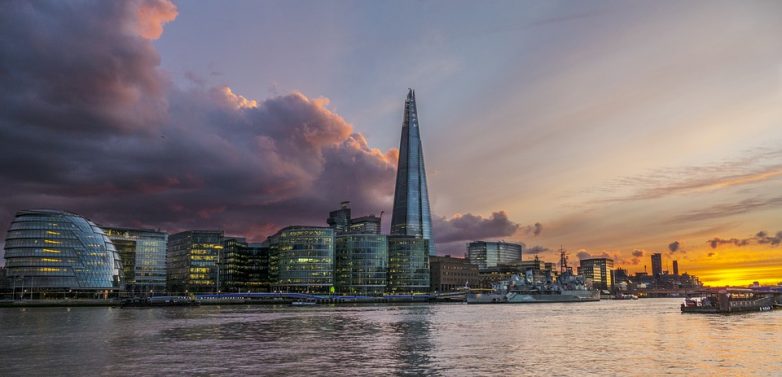 Od arhitektonske izložbe instinktivno očekujem da bude suvoparna, akademska i preokupirana tehničkim pitanjima koja nisu od interesa za širu javnost.
"Nešto mi se čini da neću trčati da je vidim", piše umetnički kritičar Mark Hudson za Telegraph. "To je zato što, kao i verovatno većina galerijskih posetilaca, od arhitektonske izložbe instinktivno očekujem da bude suvoparna, akademska i preokupirana tehničkim pitanjima koja nisu od interesa za širu javnost."
Ovo mišljenje ne treba da iznenađuje. Davno je već postalo očigledno da je moguće da publika doživi arhitekturu na uzbudljiviji, pa čak i intimniji način od puke posete muzeju – a za to čak ni ne morate da posetite određeni objekat. Zapravo, brojne TV emisije kakva je Grand Designs odlično su se pokazale u tome, a tu su još i interaktivni sajtovi i slični medijski sadržaji.
Kate Goodwin, kustoskinja u The Royal Academy, ističe da sa predstojećom izložbom to neće biti slučaj zato što i sam Renzo Piano učestvuje u njenom stvaranju, i svestan je takvog rizika: "Naš cilj nije da menjamo stavove ljudi o određenim objektima, već da im pružimo pozadinsku priču koja će obogatiti njihove percepcije o zgradama kakva je The Shard, i pomoći im da razumeju zašto su takve kakve su", kaže ona za Telegraph.
O arhitekturi unutar arhitekture – i sama Kraljevska akademija je ovog leta od grada dobila nove prostorije:
Balans između zabave i edukacije
Ipak, kako primećuje Hudson, na dosadašnjim arhitektonskim izložbama obično su bile izložene makete i predmeti posebno pravljeni za tu potrebu, pa se stiče utisak da se ove izložbe prave za "šire narodne mase" kao i da prvenstveno imaju zadatak da zabave, a ne da edukuju. Samim tim, postavlja se pitanje da li je moguće napraviti balans između ta dva?
Na kraju krajeva, moramo se pomiriti sa tim da su klasične (čitaj: sterilne) arhitektonske izložbe prvenstveno namenjene arhitektama – zaključak je pomenutog članka. Ono što redovna publika želi jesu izložbe koje na maštovit način mogu da prikažu neuredan i nesavršen svet u kojem živimo.
Kad ste već ovde…