Glavne karakteristike ShapeShell elemenata jesu organska forma i lagana konstrukcija koja je pritom veoma otporna na mehaničke i vremenske uticaje.
Materijali zasnovani na naprednoj termoplastičnoj tehnologiji prvenstveno su korišćeni u vazduhoplovstvo. Ovi materijali, koji su ojačani vlaknima, čak šest puta su otporniji od čelika, a s druge strane su lagani i jednostavni za održavanje, što omogućava razvijanje složenih i efikasnih arhitektonskih projekata.
Kako bi što bolje razumeli primenu termoset tehnologije i srodne proizvode poput ShapeShella, proći ćemo kroz nekoliko ključnih pitanja.
Šta je termoset smola i kakve su njene karakteristike?

U kombinaciji sa naprednim vlaknima, termoset smola omogućava stvaranje laganih organskih struktura, a pritom se smanjuje troškovi transporta i ugradnje u odnosu na druge tradicionalne konstruktivne materijale. Ovaj materijal ne zahteva dizalice i drugu tešku mašineriju.
Objekti izgrađeni od ovog materijala mogu obezbediti pojačanu zaštitu od ekstremnih prirodnih uslova, poput zemljotresa, jer njihova lagana forma i struktura objekta bolje podnosi seizmičke udare u odnosu na zgrade od betona i čelika.
Izlivanjem smole u kalupe preko ugljeničnih vlakana, dobijaju se veoma otporne samonosive ljuske.
Kako koristiti materijale ojačane vlaknima u arhitekturi?
Ovi materijali mogu biti zamena za tradicionalne, uz mogućnost poboljšanja gradnje zahvaljujući njihovim narednim svojstvima ili mogu ponuditi potpuno nove mogućnosti za izvođenje složenih i neobičnih objekata i umetničkih radova. U današnje digitalno vreme, ovakav materijal je idealan za izvođenje organskih i konstruktivno složenih struktura.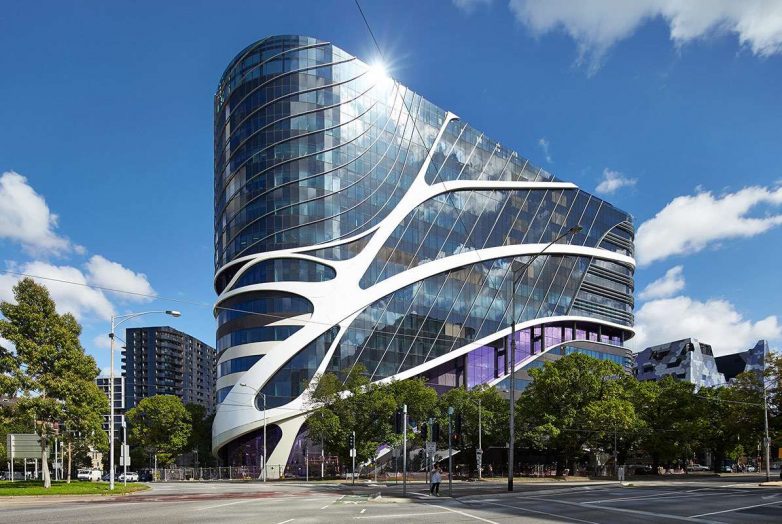 Koji to atributi ističu materijale ojačane vlaknima u odnosu na druge alternativne materijale?
Primenom termoset tehnologije, koja se koristi i u proizvodnji letelica za istraživanje svemira, stvaraju se jedinstvene i konzistentne strukture koje se ne mogu postići tradicionalnim materijalima. Vakumska infuzija od smole podrazumeva slojevito postavljanje tkanina u kalupe, a zatim se uvodi smola kroz vlakna (armaturu) i sve to pod vakuumom. Rezultat je samonosiva ljuska oblikovana zahvaljujući specifičnom kalupu. Ove strukture, ojačane ugljeničnim vlaknima, su skoro šest puta jače od čelika, a još jedna pozitivna karakteristika je da su i otporne na koroziju.
Ipak, ove strukture su (dramatično) skuplje od čeličnih. Međutim, ako se razmotre smanjeni troškovi transporta, ugradnje i održavanja, nova računica može ići u njihovu korist.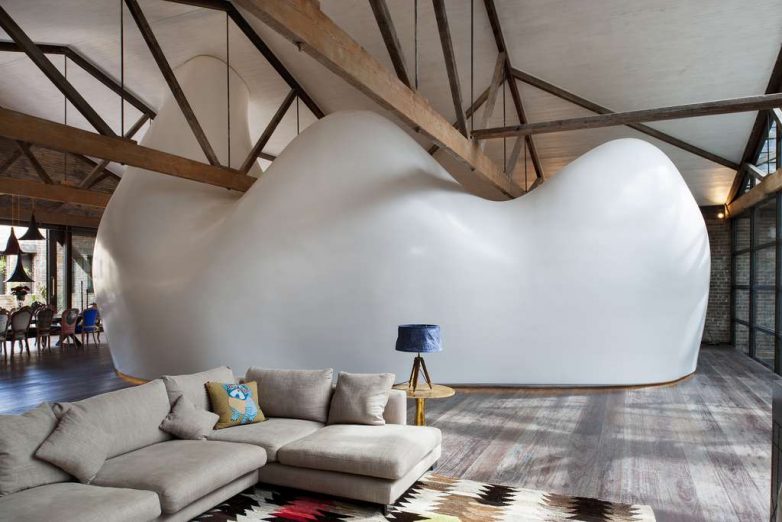 Kakve se potporne strukture potrebne?
Zbog male težine materijala, noseća struktura je uglavnom minimalna. Najčešće se primenjuju aluminijumski i čelični sistemi, koji zahvaljujući dobro razvijenom arhitektonskom projektu mogu biti takođe veoma elegantni a ujedno i brzi za instalaciju.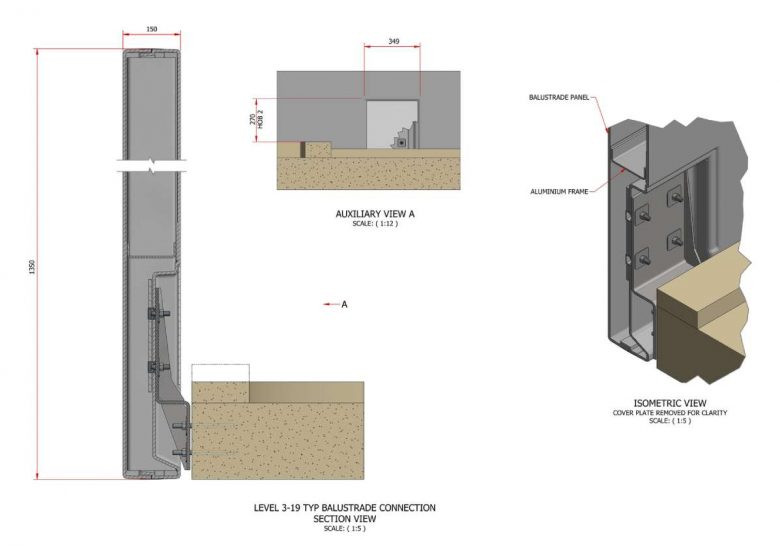 Kakve su tehničke karakteristike ljuski napravljenih termoset tehnologijom(ShapeShell)?
Glavna karakteristika je veliki odnos čvrstoće u odnosu na težinu, visoka otpornost na udarce, niska toplotna provodljivost, kao i mogućnost reciklaže, piše ArchDaily.
ShapeShell ima veliki odnos čvrstoće u odnosu na težinu, visoku otpornost na udarce, nisku toplotnu provodljivost, kao i mogućnost reciklaže.
Kakve završne obrade na površini struktura se mogu primeniti?
Površine se tretiraju poput cementnih ili fluoropolimernih završnih obrada, te intenzitet sjaja može biti u rasponu od 5% do 80% i to u punom spektru boja. ShapeShell se takođe može izvesti i u metalnoj završnoj obradi, gde su premazi izvedeni sa pravim nanočesticama gvožđa, čelika, nerđajućeg čelika mesinga i bakra.
Kad ste već ovde…