Urbanizam
Tojota podno planine Fudži pravi prototip grada budućnosti
Novi grad u Japanu koji će graditi 2021. godine biće dom za 2.000 odabranih ljudi… koji potpišu ugovor o poverljivosti.
Kompanija Tojota, japanski gigant auto-industrije, odlučila je 175 hektara kompleksa bivše fabrike automobila pretvori u grad budućnosti u kojem će se ne samo živeti sa najsavremenijim robotizovanih tehnologijama već će to biti i poligon za testiranje autonomnih vozila. Woven City će biti mesto gde će primeniti inovativni principi za projektovanja ulica ali mesto u kojem će biti svaka stambena zgrada biti pametna.
A kome poveriti tako velik projekat? Naravno, BIG-u! Woven City će graditi u podnožju planine Fudži po projektu slavnog danskog arhitekte Bjarke Ingelsa. Prema predstavljenom projektu, u novom gradu bi živeli i radnici Tojote zajedno sa svojim porodicama.
Tojota pravi grad u kojim će živeti ljudi koji bi živeli u okviru vizije budućnosti ovog proizvođača automobila.
Novi grad u Japanu bio bi karakterističan po spajanju tri vrste saobraćajnica i pešačkih staza, gde je svaka namenjena različitom tipu korisnika. Jedna saobraćajnica bi bila samo za brza vozila, dok bi druga bila višenamenska. Njom bi se kretala vozila koja razvijaju manju brzinu, poput bicikala i skutera, dok bi i pešaci mogli da koriste ovu ulicu. Treća vrsta ulice osmišljena je kao "parkovska promenada" namenjena isključivo kretanju pešaka. Na ovaj način ulice bi kreirale organsku mrežu kako bi se efikasno testirala Tojota vozila.
Svakako nema ništa novo u tome da proizvođači automobila koriste velike parcele kako bi testirali svoja vozila. Međutim, Toyota predlaže dramatičnu eskalaciju ovog koncepta, odnosno grad sa stvarnim ljudima koji bi živeli u okviru vizije budućnosti ovog proizvođača automobila.
Mobilni kontejneri
Njihova vizija podrazumeva prisustvo mnoštva autonomnih vozila poput Toyota vozila koje najviše liči na transparentni kontejner na točkovima koji zavisno od potrebe može menjati svoje dimenzije. Ovo vozilo bi se u velikoj meri koristilo u novom gradu kako za javni prevoz, tako i za potrebe mobilnih kancelarijskih prostora, medicinskih i hotelskih usluga. Takođe, ova vozila bi se okupljala i na trgovima novog grada kako bi se prodavali raznovrsni proizvodi ili usluge, piše The Verge.
Stambeni objekti biće opremljeni pametnim tehnološkim sistemima, poput kućne robotike koja bi pomagala stanovnicima u svakodnevnom životu.
Biranje stanovništva
Pretpostavlja se da će budući stanovnici grada budućnosti morati da potpišu određeni ugovor koji bi imao i stavku o poverljivosti podataka.
Toyota već poseduje zemljište na kom će se grad izgraditi ali im predstoji da temeljno sprovedu "biranje stanovništva".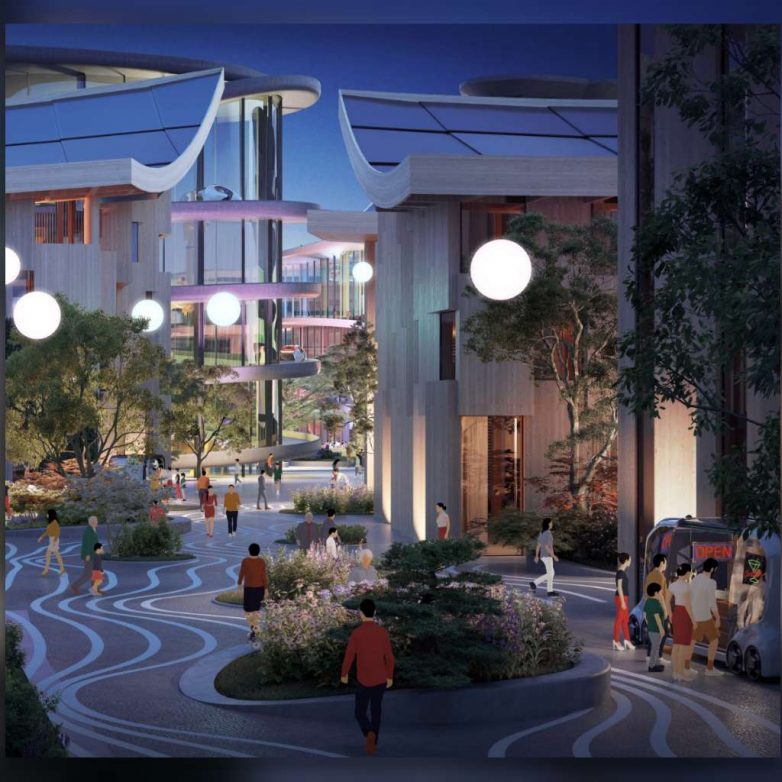 Impresivni projekat Woven City, koji će se graditi podno planine Fudži za 2.000 ljudi, trebalo bi da se realizuje 2021. godine.
Kad ste već ovde…