Izdvojeno
Aritekturom protiv korone: Kako objekti širom sveta menjaju namenu
Kineske, a potom i italijanske vlasti, prve su donele naredbe da se brojni objekti poput hotela, sportskih sala i škola u ovom kritičnom periodu, adaptiraju u privremene bolnice namenjene lečenju obolelih od koronavirusa.
Primere prenamena javnih objekata sada možemo videti i van ovih zemalja. U državama širom sveta trenutno se sprovode mere adaptacije državnih objekata u centre za karantin. Luksuzni rizortovi koji sada zvrje prazni bez turista prvi su podlegli promenama, baš kao i kasarne, sportske sale i pojedini ugostiteljski objekti, a pretpostavlja se da će se tržni centri sledeći naći na "udaru".
Neki čak predviđaju da će za potrebe karantina usled pandemije koronavirusa morati da se koriste i specifične lokacije poput kamp naselja sa postojećim nezavisnim jedinicama, bilo da su to bungalovi ili kamperi.
Moteli kao odlično rešenje za izolaciju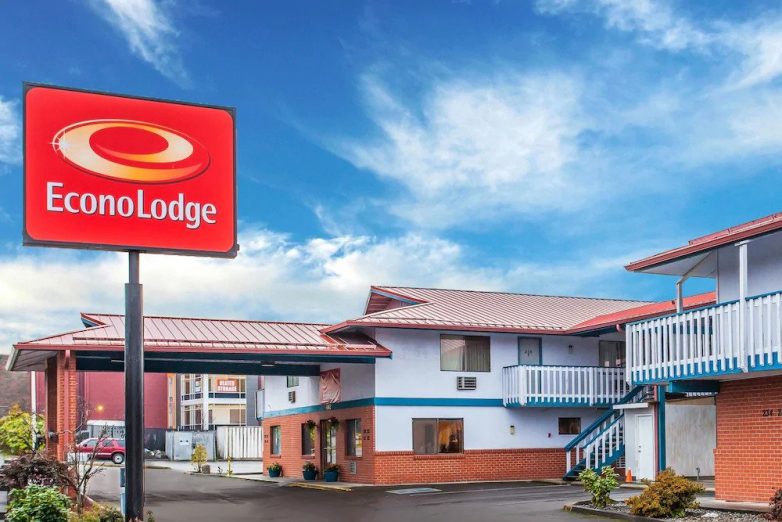 Sportski centar Igalo i hotel Kamelija u Tivtu predviđeni su za Karantin u Crnoj Gori.
U državi Vašington jedan od bivših motela iz velikog lanca EconoLodge prvi je podlegao takvoj prenameni i danas se u njemu smeštaju osobe koje su bile izložene koronavirusu. Naime, ovaj objekat se već izvesno vreme nije koristio i u momentu izbijanja pandemije bio je na prodaji.
Kako prenosi Fast Company, lokalne vlasti kupile su ovaj objekat sa namerom da ga koriste kao primarnu lokaciju za karantin, budući da je on bio jedan od retkih dostupnih objekata na tržištu nekretnina koji zadovoljava fizičke zahteve da se u njemu sigurno obuzda bolest.
To znači da sve 84 sobe u ovom objektu imaju podne obloge koje je lako održavati, da se sobama može pristupiti spolja – bez prolaženja kroz zajednički hodnik i da imaju ugrađenu HVAC opremu, odnosno svaka pojedinačna soba ima zasebnu ventilaciju vazduha.
Ukratko rečeno, da bi se zaraženi ljudi razdvojili i izlečili bez zauzimanja dragocenog bolničkog prostora, motel je lokalnim vlastima predstavljao brzo i lako rešenje da se, uz minimalne radove, obezbedi siguran smeštaj medicinskom osoblju i obolelima. Vlasti su početkom meseca odredile da u motelu može da boravi do 15 zaraženih osoba, ali ne sumnjamo da će se, shodno okolnostima, ovaj broj vremenom povećati.
Ovo su neki od kriterijuma koje moraju da zadovolje objekti da bi se pretvorili u centre za karantin:
Trebalo bi da imaju privatne sobe sa zasebnim toaletima,
Treba da sadrže površine koje je lako čistiti i održavati,
Ventilacija ne sme da širi zarazne aerosole
Poželjno je objekti sadrže, ili bi u njih trebalo uvesti, pristup televiziji, mobilnoj mreži i/ili internetu kako bi ljudi u karantinu mogli da ostanu u kontaktu sa spoljnim svetom i zabave se.
Karantin na visokoj nozi
Luksuzni hotel sa konferencijskom salom Alisomar u Kaliforniji izgrađen po projektu slavne arhitektice Džulije Morgan, danas takođe funkcioniše kao centar za karantin za zaražene putnike i osoblje kruzera Grand Princes, jednog od prvih žarišta zaraze. Ovaj potez može se okarakterisati kao odličan primer prenamene objekta koji inače donosi ogroman profit u privremeni medicinski centar.
Koji su dalji koraci?
Stručnjaci iz oblasti dizajna i zdravstvene zaštite upozoravaju da bi svetska medicinska zajednica trebalo što pre da počne da razmišlja o inovativnim načinima kako neometano i jednostavno pružati osnovne usluge onima koji sumnjaju da su zaraženi.
Neke od predloženih mera predstavlja i uspostavljanje privremenih medicinskih jedinica koje bi pružale usluge testranja na virus po principu drive-through restorana brze hrane gde pacijenti ne bi morali ni da izlaze iz sopstvenih vozila.
Drugo, možda i jeftinije rešenje predstavlja podizanje malih montažnih jedinica ispred bolnica u kojima bi medicinsko osoblje testiralo potencijalne prenosioce virusa sa blagim simptomima kojima još nije potrebna klinička nega. Nažalost, ovi planovi će moći da se sprovedu u delo tek kada se obezbedi dovoljan broj testova na koronavirus, što je problem koji trenutno delimo sa većinom zemalja sveta.
Čitajte sve naše tekstove na temu koronavirusa.