Građevinarstvo
Najveći bazen s talasima na svetu je pravi raj za surfere
Centralno postavljeni džinovski plovak stvara talase koji se koncentrično šire po bazenu koji je idealan ne samo za početnike već i za profesionalce.
Australijski Surf Lakes najveći je bazen sa veštački proizvedenim talasima na svetu. Bazen je projektovan tako da može da proizvede 2.000 talasa na sat, i to pet različitih vrsta kako bi se prilagodili i svim nivoima veštine surfovanja, kao i različitim tehnikama surfovanja. Talasi nadolaze u setu od dva do šest i "razbijaju" se od pažljivo oblikovane grebene, piše Designboom.
Pogledajte kako to izgleda:
Talasi se razbijaju u potopljene grebene čime im se rasipa energija i tako se stvaraju novi talasi različitih brzina, oblika i veličina.
Centralno postavljen uređaj, koji izgleda kao džinovski plovak, stvara talase koji se dalje šire koncentrično. Oni se zatim probijaju preko potopljenih grebena, koji su jedinstveno oblikovni kako bi se omogućilo rasipanje energije talasa i tako stvorili novi talasi različitih brzina, oblika i veličina.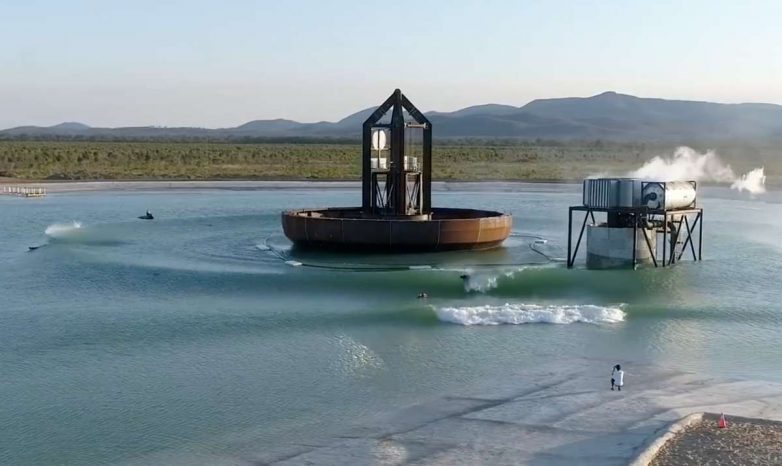 5 različitih zona
Bazen stvara talase za sve nivoe surferskih sposobnosti, pa tako u prvoj zoni početnici i deca mogu da uče da veslaju na dasci, a zatim i da stoje na dasci. U drugoj zoni stvara se nežan talas kojeg početnici mogu lako "uhvatiti" i na njemu učiti da surfuju i da prave zaokret. Na trećem nivou naići će na malo veće i nepredvidljivije talase, dok je četvrta zona namenjena iskusnim surferima. Na ovom nivou se mogu obavljati i pripremni treninzi za takmičenja i raznovrsne događaje. Peta zona je za profesionalce gde talasi dostižu visinu i do 2,4 metra.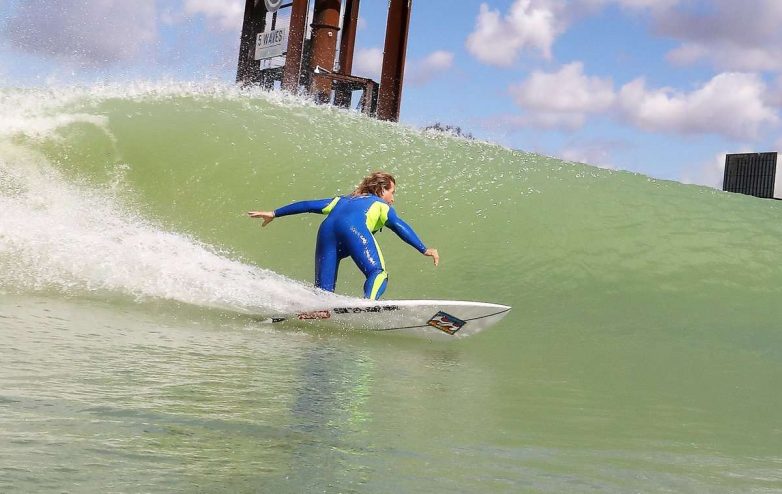 Konstantni uslovi
"Najteži deo u vezi sa surfovanjem je ponavljanje. U svim sportovima možete omogućiti ponavljanje u okruženju koje je konstantno. U surfovanju to nikada niste mogli… sve do sada. Sada možete napredovati kroz nivoe i vežbati ono što zaista želite da izvedete.", rekli su iz kompanije Surf Lakes.
Kad ste već ovde…