Arhitektura
Digitalni marketing za arhitekte: optimizacija prisustva na internetu
Uobičajeno je mišljenje da web sajtovi puni atraktivnih fotografija i rendera privlače pažnju i prodaju usluge. Međutim, to nije u potpunosti tačno.
Web sajtovi prepuni lepih slika, ali prazni sa tekstualnim sadržajima i referentnim ključnim rečima potpuno su nevidljivi za Google pretraživač. Zapravo, neadekvatno skrojen sajt, koji nema naglašene specijalizovane usluge koje može ponuditi klijentima, vremenom pada na listi algoritma pretraživanja. S obzirom na to da internet ne spava, a pretraživaču se ne daje konzistentan materijal iz kojeg "uči" kojoj niši da predstavi određeni sajt, arhitekte se sve više i više udaljavaju od svojih idealnih klijenata. Cena koju za to plaćaju broji se hiljadama evra. Ono što je arhitektonskim praksama zapravo neophodno nije više napucanih fotografija i rendera, već optimizacija prisustva na internetu.
Google favorizuje svoj algoritam pretraživanja, ne vaše želje i očekivanja.
Na primer, ukoliko u Google pretraživač ukucate "renoviranje stana", dobićete listu od 1.100.000 rezultata. Međutim, na prvih 10-15 strana nećete pronaći veliki broj biroa autorske arhitekture. Prvih pet rezultata na listi su: plaćeni oglas za coloseumenterijeri.com, pa onda gradnja.rs, pa ponovo gradnja.rs, potom sledi jugenterijer.rs i daibau.rs. Google favorizuje svoj algoritam pretraživanja, ne vaše želje i očekivanja. To znači ako vam saobraćaj na sajtu nije redovan i intenzivan, rang vašeg sajta vremenom pada, čime i vaše šanse za novim ugovorom i angažovanjem.
Zbog neadekvatno uređenih sajtova i neprimerenog vođenja digitalnog marketinga, domaće arhitekte ne uspevaju da komuniciraju sa klijentima iz inostranstva. Iz Srbije se u poslednjih 30 godina iselilo oko milion ljudi. Od tog broja, 1% ima dovoljno novca i u potrazi je za arhitektonskim uslugama – to je oko 10.000 motivisanih klijenta. Međutim, za veliku većinu tih klijenata autorske prakse iz Srbije su ispod radara vidljivosti. Ukucajte u pretraživač "arhitekta srbija projekat kuće" ili "dizajn enterijera", i uporedite rezultate sa svojim očekivanjima.
Tri dobre prakse
Šta se dešava? Posle više meseci neaktivnosti, objava novog projekta (na koji ste ponosni) ima jako mali efekat. Efekat je mali ne samo u smislu rangiranja na web pretraživaču, već i u kontekstu kredibiliteta i verodostojnosti samog biroa. Ukoliko poslednji blog post na sajtu ili objava na Instagramu datira još iz pretprošle godine, postavlja se pitanje od strane klijenta – da li taj biro i dalje posluje? S druge strane, dobro postavljena i promišljena digital marketing strategija, zarađuje vam novac čak i dok spavate. Radi ilustracije, pogledajmo tri primera dobre prakse.
Relja Ivanić postao je kultna ličnost i najtraženiji arhitektonski fotograf u zemlji upravo zahvaljujući content marketingu. Svoju fotografsku uslugu Relja je povezao sa portalom za arhitekturu i kulturu prostora SUPER PROSTOR. Ostalo je istorija.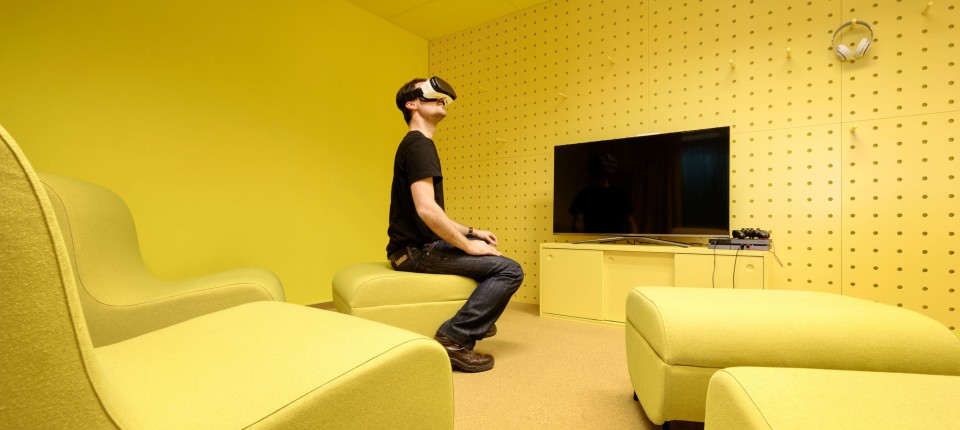 Sonja Brstina je pionir content marketinga u Srbiji. Njen YouTube snimak Pre i posle: Adaptacija starog stana u raskošni enterijer pregledan je preko 570.000 puta. Drugi video zapisi o njenim enterijerima imaju i preko 100.000 pregleda. Većina njenih stručnih tekstova o zanatskim radovima pročita se preko 10.000 puta. Kako bi se još više približila svojoj grupi klijenata, Sonja je pokrenula sajt dizajnenterijera.rs.
Modelart Arhitekti su družina mladih inženjera koje su do svojih korporativnih klijenata došli upravo preko svog optimizovanog sajta. Svaki projekat na njihovom sajtu sadrži detaljan indeks informacija, ali i opisni tekst na srpskom i engleskom jeziku, sa pažljivo odabranim ključnim rečima. Takođe, na njihovom sajtu, pod kategorijom "TIM" možete pronaći fotografije svih zaposlenih, kao i njihove kontakte. Kada je neko u stanju da napravi ovako dobar sajt, klijenti su sigurni da će im Modelart Arhitekti napraviti dobru maketu, dobru kuću ili dobar enterijer. Arhitektura je stvar poverenja.
Internet se pretražuje rečima, ne fotografijama
Izbor usluga se uvek vrši iz seta poznatih mogućnosti. To što arhitekte na svojim sajtovima postavljaju lepe slike je lep gest, ali u potpunosti nevidljiv za internet pretraživače. Na snazi je neka vrsta kolektivne zablude, sa dalekosežnim posledicama, umesto da se fokus preusmeri na konkretizaciju specijalizovane usluge i predstavljanje iste na odabranim medijima. Mi kao arhitekti ostali smo slepi za činjenicu da se internet pretražuje rečima, ne fotografijama. Apsurd je i to što se arhitekte bave pružanjem usluga, ali uvek reklamiraju svoj krajnji proizvod.
U cilju da arhitektama i vlasnicima biroa pružimo tačne odgovore na sva pitanja u vezi digitalnog marketinga i optimizacije prisustva na internetu, timu portala Gradnja.rs pridružila se Aleksandra Hadžić, stručnjak za planiranje, razvoj i upravljanje digitalnog nastupa. Ako se pitate kako da povećate posećenost svog web sajta pročitajte njen debitantski članak, ali i pratite njene objave u budućnosti.
Kad ste već ovde…