Arhitektura
Kako biologija utiče na budućnost arhitekture
Zgrade koje međusobno pričaju, rasveta koja reaguje na kvalitet vazduha, delovi objekta koji rastu kao biljke: u budućnosti će biologija i arhitektura imati mnogo toga više zajedničkog.
Vekovima unazad, arhitekte su inspiraciju tražili u prirodi, ali ova dva polja se u poslednje vreme kombinuju na sve interesantnije načine. Članak koji je prošle nedelje izašao na portalu Architectural Digest, osvrće se na same početke ove prakse kada su stari Grci i Rimljani svoje stubove ukrašavali ornamentima u obliku lišća i cvetova. Kasnije, integracija formi i jedinjenja iz prirode postaje nešto suptilnije, ali istina je da u svetu arhitekture naturalizam zapravo nikada nije izašao iz mode.
Ovu činjenicu naglašava David Benjamin, osnivač arhitektonskog studija The Living i autor knjige Now We See Now: Architecture and Research by The Living. Ovde on istražuje kako se biološki procesi mogu koristiti u generativnom ili softverski vođenom dizajnu. U nastavku pogledajte pet prototipskih projekata studija The Living koja na potpuno novi način prikazuju integraciju biologije sa arhitekturom.
1. Kada svetiljke zažive
Projekat Living Light je trajna instalacija u Seulu u Južnoj Koreji, koja reaguje na kvalitet vazduha grada u realnom vremenu. Interaktivni paviljon pokazuje kako se arhitektura može koristiti za diseminaciju informacija, naročito kada se radi o zdravlju stanovništva.
2. Živi gradovi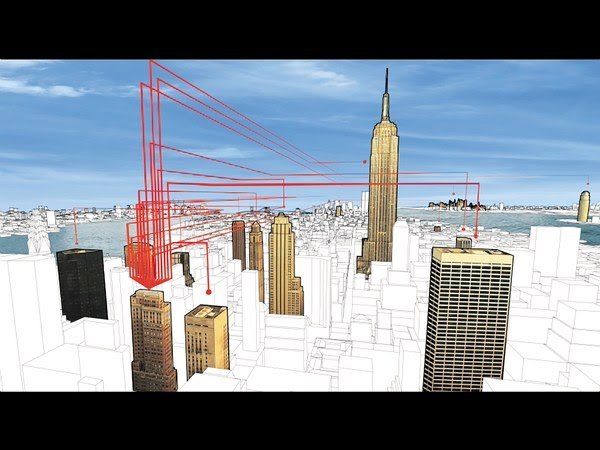 Imamo pametne automobile, pametne kuće, i uskoro ćemo imati pametne gradove. Projekti "Živi gradovi" pokazuju kako zgrade u metropoli mogu "razgovarati" jedne s drugima, razmenjujući podatke o životnoj sredini u realnom vremenu.
3. Muzej od biorazgradive opeke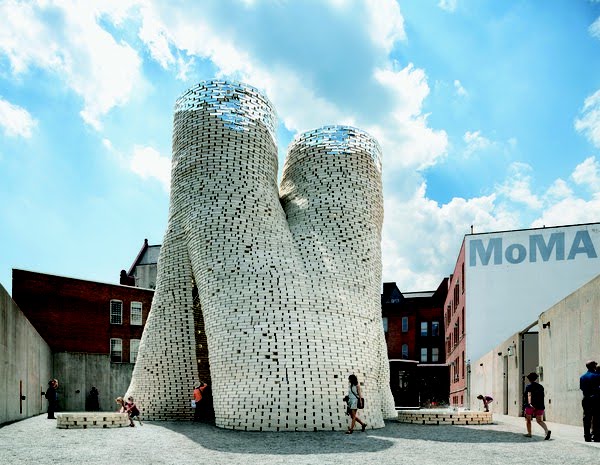 Muzej moderne umetnosti u Njujorku i njegov satelitski projekat MoMA PS1 naručio je Hi-Fi projekat u kojem su biorazgradive opeke korišćene za izgradnju privremene strukture za održavanje kulturnih događaja. Posle tromesečnog perioda, zgrada je demontirana, a cigle su kompostirane – proizvedeno zemljište poslato je lokalnim zajednicama.
4. Delovi koji rastu poput biljke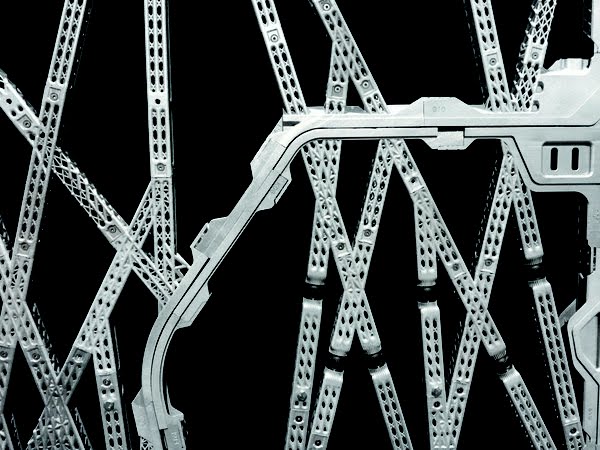 Studio The Living je za kompaniju Airbus razvio jedinstveni 3D-štampani metalni deo (Bionic Partition) koji je lakša i jača od trenutnih proizvoda. Korišćeni su biološki algoritmi dobijeni od rasta biljaka.
5. Radionica Prinston Univerziteta
Arhitekte iz studija The Living ovaj projekat opisuju kao jednostavan u formi, ali sofisticiran u funkciji. U pitanju je otvorena radionica u kojoj će se vršiti istraživanja budućnosti izgradnje i računanja. Naime, kao što biolozi koriste elektronski mikroskop za proučavanje organizama, arhitekte će ovu strukturu koristiti za proučavanje zgrada. Sama zgrada je izuzetno održiva i ostavlja tek mali ugljenični otisak.
Kad ste već ovde…