Javnu zastupljenost domaćih arhitekata ne ugrožava prisustvo jedne arhitektonske zvezde, poput Borisa Podreke, koji takođe želi da ostavi svoj trag u prostornom razvoju Beograda. Ali, možda je potrebna bolja komunikacija i kooperativnost, tvrdi istoričar umetnosti Marko Stojanović.
U Beogradu je aktivno više javnih lokacija koje doživljavaju arhitektonsko-urbanističke transformacije. Rekonstruišu se ulice, platoi, trgovi, parkovske celine, ali i javni objekti poput garaža, pijaca i ustanova kulture. Pored polemika koje se tiču kvaliteta idejnih projekata, u javnosti su sve prisutnije rasprave na temu odabira arhitekata koji su ili će biti angažovani da daju svoje predloge za neku gradsku lokaciju.
Za mnoge arhitektonsko-urbanističke celine raspisivani su konkursi, na kojima su odabrana najuspešnija rešenja koja bi se izvodila, ali od skoro je grad Beograd uposlio i jednog od "zvezda arhitekture" (starhitect) koji se uključio u planiranje i uređenje grada. U pitanju je arhitekta Boris Podreka. Iako vrsni stručnjak, sa referentnom evropskom karijerom, neke kolege, ali i deo javnosti dovodi u pitanje kvalitet njegovih rešenja za rekonstrukciju delova starog urbanog jezgra i njegovo dalje pretvaranje u pešačku zonu.
Javni konkursi
U proteklih deceniju i po, u Beogradu je realizovano više desetina javnih ili pozivnih arhitektonsko-urbanističkih konkursa. Međutim, vrlo malo nagrađenih projekata je realizovano. Više godina je grad raspisivao skupe konkurse, dodeljivao nagrade, a prostornih realizacija nije bilo. Dolazilo je do paradoksa da se za nekoliko lokacija u roku od deset godina raspisalo dva konkursa, svaki sa novim rešenjem od drugog autora/autorskog tima. Usledila je nova praksa da se konkursi, stari deset ili petnaest godina tek u proteklih par godina realizuju. Za neke poput trga Slavija ili Cvetnog trga to nije bilo najsrećnije rešenje. Za Slaviju grad nije mogao da odluči koje bi rešenje primenio, pa je odabrao nešto što je po ukusu političara i šire javnosti, dok za Cvetni trg autor nagrađenog rešenja arhitekta Ksenija Bulatović nije želela da koriguje konkursno rešenje sa kojim je pobedila na konkursu pre petnaestak godina. Fino rešenje, ali ga je trebalo dopuniti, to jest, obogatiti, jer je i sam autor nakon svih tih godina sazreo kao stručnjak.
Javni konkursi su najstručniji način da se dođe do najkvalitetnijeg rešenja za neku lokaciju.
U međuvremenu, na red su došli drugi projekti. Počelo je izvođenje nagrađenih konkursnih rešenja za gradske pijace, ali i za Trg Republike, gde se najviše spominju imena tandema arhitekata Zorice Savičić i Zorana Dmitrovića, koji su u saradnji sa timom arhitekata na obe teme osvojili po jednu prvu nagradu. Tu je i projekat za plato ispred crkve Svetog Marka, koji potpisuje arhitekta Jovan Mitrović. Sva rešenja se ili uveliko izvode ili će tek biti izvođena. U kojoj meri će doživeti korekcije u izvođenju zavisi od grada Beograda kao investitora.
Nagrađeni konkursni projekti, koji su najavljeni za skorije izvođenje (?) su i kulturno-umetničke ustanove. Prvonagrađeno rešenje rekonstrukcije zgrade Muzeja grada Beograda u Resavskoj ulici potpisuje bračni par arhitekte Goran i Jelena Ivanović Vojvodić, dok iza prvonagrađenog rešenja za Gradsku galeriju na Kosančićevom vencu stoji arhitekta Branislav Redžić. U oba projekta se prepoznaje autorski manir, ali se nadamo što bržem izvođenju kako bi rešenja bila u duhu epohe u kojoj su nastala.
Javnost je proteklih par dan bila okupirana i prvonagrađenim konkursnim rešenjem za novi Savski most, koji ispred tima građevinaca potpisuje i jedan arhitekta, Irena Ilić. Javnost oštro kritikuje izgradnju novog mosta jer se plaše da će stari most, jedan od prepoznatljivih motiva Beograda biti "pušten niz vodu", to jest, da će biti isečen i pretopljen. Protivnicima izgradnje novog mosta ne odgovara ni preseljenje starog, kako najavljuje gradska uprava.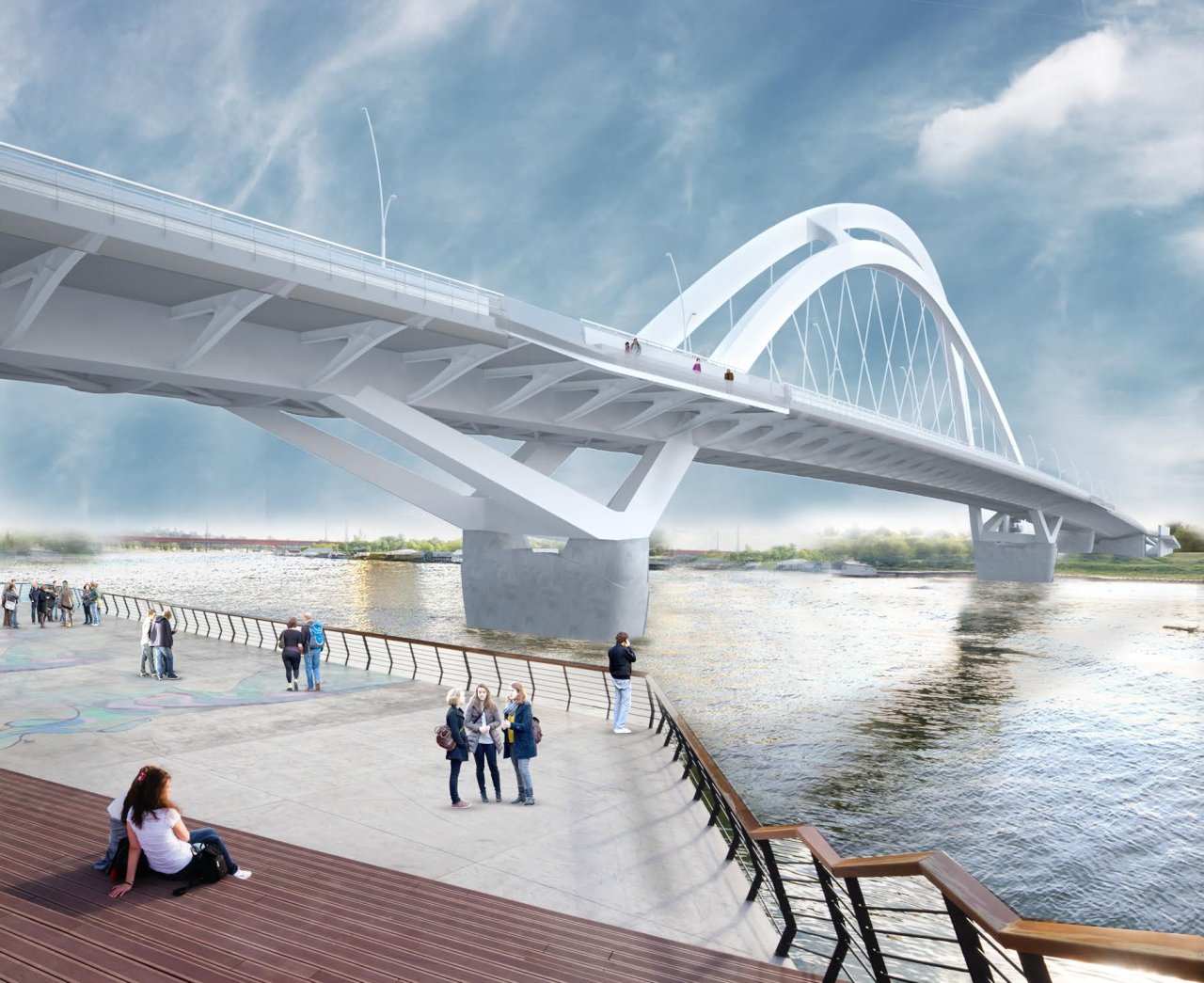 Arhitektonska zvezda
Nasuprot nagrađenim konkursnim rešenjima, koja se izvode ili je njihovo izvođenje u planu, pojavljuje se i drugačiji pristup u arhitektonsko-urbanističkom preoblikovanju starog beogradskog jezgra – unajmljivanjem arhitektonskih zvezda. Ovo nije prvi put da Beograd unajmljuje inostranog arhitektu, koji bi dao svoje stručno mišljenje i izradio idejna rešenja za određene gradske lokacije. Ne računajući inostrane "indžinire", koje su naši vladari, u nedostatku domaćih stručnjaka, unajmljivali tokom 19. veka, prvi strani arhitekta koji je dobio sličan zadatak bio je belgijski arhitekta Alban Šambon. Njegova rešenja bila su fascinantna za Beograd tog vremena, ali i ne baš primenjiva jer se pokazalo da arhitekta Šambon nije baš najbolje poznavao našu kulturno-istorijsku tradiciju, koju bi pretočio u prepoznatljivi arhitektonski identitet blizak domaćem stanovništvu. Da li smo i sada blizu sličnog problema?
Nije neuobičajena praksa da gradovi širom sveta angažuju jednog arhitektu na poslu planiranja i projektovanja većih urbanističkih celina.
Naime, nakon prvih vesti da će se u planiranju i rekonstrukciji starog gradskog jezgra, upravi grada Beograda pridružiti jedan od poznatijih evropskih arhitekata, Boris Podreka, javnost je bila prijatno iznenađena. Gotovo da nema osobe iz arhitektonske struke kojoj nisu poznate bravurozne rekonstrukcije starih trgova u gradovima širom Austrije, Italije i Slovenije. Međutim, nakon prvih skica rekonstrukcije Studentskog trga ili prostora porušene biblioteke na Kosančićevom vencu, javnost je bila pomalo razočarana.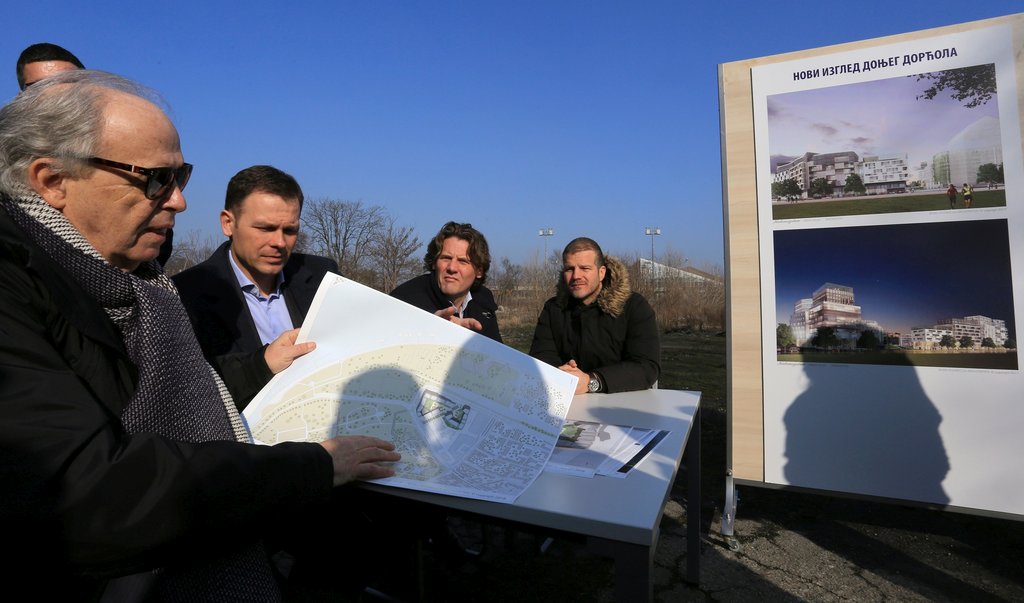 Podreka je, zajedno sa gradskim urbanistom Milutinom Folićem, pristupio rekonstrukciji starog jezgra, proširujući postojeću pešačku zonu Knez Mihajlove na okolne ulice i trgove. Ovo je u suštini bio nastavak plana koji je osmislio i započeo arhitekta Branislav Jovin, a koji je bilo neophodno u izvesnom smislu osavremeniti. Popločavanje je izvedeno u gotovo identičnom maniru koji je po Jovinovim nacrtima primenjen u Knez Mihajlovoj ulici, ali su Podreka i Folić na određenim mestima prikazali nešto slobodniju interpretaciju.
Razmatrajući potez Studentskog trga, Podreka je primenio neke koncepte iz svojih austrijsko-italijanskih rešenja, ali ne tako kruto jer je Beograd doživeo kao aktivnu metropolu, koja se konstantno transformiše, a ne kao strogo zaštićenu jednoličnu istorijsku celinu, poput starih italijanskih i austrijskih gradova i varoši. Na sličan način su tretirane lokacije Kosančićevog i Topličinog venca, za koje je Podreka predložio veoma smela i savremena rešenja. Posebno je interesantna i rekonstrukcija Karađorđeve ulice, to jest, nastavak pešačke zone i njeno povezivanje s priobaljem, čime bi u gradsko jezgro konačno bila integrisana i popularna Beton hala.
Međutim, mnoga ova rešenja naišla su na oštru kritiku kolega iz struke. Odmah je potegnuto pitanje zašto je toliki prostor, sa svojim pripadajućim mikro lokacijama, dodeljen samo jednom arhitekti na planiranje i projektovanje, odnosno, zašto za sve ove lokacije nisu raspisivani pojedinačni konkursi. Takođe, zašto je unajmljen inostrani arhitekta, kada mi imamo više sposobnih i stručnih kolega koji su mogli biti angažovani.
Prednosti i mane
Nije neuobičajena praksa širom sveta da jedan grad angažuje jednog ili nekoliko znamenitih arhitekata na poslu planiranja i projektovanja većih arhitektonsko-urbanističkih celina. Garancija za uspeh u ovom poduhvatu predstavljaju reference i autoritet ovih arhitekata, naročito kod moćnih investitora, ali i kod građana, bilo da su u pitanju starosedeoci ili oni novopridošli. Dobra rešenja unapređuju kvalitet života i rada, a time i nekretninama raste vrednost. Problem kod ovakvog rešavanja jeste da renomirane arhitekte, pored svojeg iskustva i stručnosti, ne uspeju najbolje da osete duh mikrokulture određenog grada ili neke gradske četvrti (najčešće nisu poreklom iz tih država), pa se u njihovim projektima pojavljuju arhitektonsko-urbanistički, saobraćajni, ekonomski ili sociološki propusti.
S druge strane, javni konkursi su najstručniji način da se dođe do najkvalitetnijeg rešenja za neku lokaciju. Ovo nadmetanje najviše odgovara arhitektama, a investitoru daje više rešenja (ideja) kako bi neki problem mogao biti rešen. U ovom slučaju, manje ime, a više atraktivnost samog rešenja odlučuju da li će projekat imati uspeha kod investitora i drugih korisnika same lokacije. Problem kod ovog načina, naročito u našoj sredini, jeste neodabiranje prvonagrađenog rešenja, a ponekad i potpuni neuspeh celog konkursa, kao i dodeljivanje pet, šest ili deset jednako vrednih nagrada, nakon čega nije jasno kako bi se i uz čije rešenje, pristupilo realizaciji.
Kao što se vidi iz teksta, domaće arhitekte su veoma zastupljene u arhitektonsko-urbanističkoj transformaciji grada Beograda, što potvrđuju kvalitetom svojih projekata, nagrađenih na javnim konkursima. Njihovo poslovanje i javnu zastupljenost ne ugrožava prisustvo jedne arhitektonske zvezde, poput Borisa Podreke, koji takođe želi da ostavi svoj trag u prostornom razvoju Beograda. Možda je rešenje u boljoj komunikaciji i većoj kooperativnosti. Možda je potrebno da Podreka dodatno oslušne želje sugrađana i preporuke domaćih kolega, dok bi iste kolege mogle imati malo više razumevanja za njegove ideje, a sve u korist zajedničkog cilja – lepšeg, funkcionalnijeg i za život prijatnijeg grada Beograda.
Naslovna fotografija: Trg Republike, arhitekte Zorica Savičić i Zoran Dmitrović
Kad ste već ovde…