Konnect je novi klub u Njujorku opremljen najsavremenijom tehnologijom za igranje golfa u zatvorenom prostoru kojeg je osmislili naše arhitekte.
Po projektu biroa N-Martin Project u Njujorku, na prestižnoj Petoj aveniji, otvoren je golf klub Konnect koji se za razliku od ostalih sličnih in door klubova, sa sportski orijentisanim enterijerima, koncipiran sasvim drugačije. Naime, prvenstvena ideja vlasnika bila je da poslovni ljudi, umesto na kafu ili pivo, dođu na partiju golfa… uz kafu ili pivo. Samim tim lokacija je bila ključna stvar.
Lee Hetfield i Ralph Kartzman, vlasnici lokala, uspeli su da dobiju 550 m2 prostora na Petoj aveniji, blizu poslovnog dela Menhetna, i pozicionirali se u sam centar dešavanja. U skladu s tim, lokacijom, idejom i konceptom, enterijer je morao da prati celokupan paket. Biti drugačiji u centru Njujorka je izuzetno veliki izazov, stoga su se arhitekte iz novosadskog biroa odlučili da predlože nešto što je netipično za ovakve vrste sadržaja.
"Hteli smo da unesemo malo ekskluzivnosti, malo osećaja "cigar kluba", malo lounge atmosfere s dozom posh utiska, a da pri tom ne izgubimo onaj sportski golferski duh. Naišli smo na veliko "DA" od strane investitora!" – kaže za naš portal arhitekta Nikola Martinović.
Njujorčani se ne mogu tako lako domoći zelene trave i zaigrati golf na otvorenom. Ovaj klub rešava taj problem.
Enterijer je urađen tako da prati koncept mesta i namene. Najviše su korišćeni elementi stila popularno nazvanog mid century modern s detaljima koji daju dozu ekskluzivnosti. "Veliki nam je izazov bio kako sve to uklopiti, a da se ne izgubi sportski duh." – kaže Nikola i dodaje da je "u našem timu bila Marija Miljković koja je bila zadužena za vizuelnu komunikaciju i brending." – dodaje Nikola Martinović.
Zaigrati golf u najstrožem centru Velike jabuke je velika pogodnost, a zbog svog položaja najčešći klijenti kluba Konnect su poslovni ljudi iz obližnjeg poslovnog dela Menhetna.
"Njujorčani se ne mogu tako lako domoći zelene trave i zaigrati golf na otvorenom, a svi mi patimo od nedostatka vremena. Međutim, Konnect nudi u isto vreme i partiju golfa u samom centru grada, kao i mesto u kojem se ljudi mogu povezati. Udobnost je najvažnija stvar u užurbanom gradu." – kaže za naš portal Ralph Kartzman, jedan od vlasnika kluba Konnect.
Imprementacija danske tehnologije
Jedan od izazova bila je integracija enterijera sa modernim tehnologijama koje prate in door golf glubove. Korišćena je danska oprema Trackman Technology koja predstavlja sam vrh tehnoloških dostignuća u svetu golfa. Senzori koji su postavljeni u samom boksu prate svaki vaš pokret i u delicu sekunde izračunavaju sve potrebne parametre kako bi loptica koja se uputila prema ekranu, u realnom vremenu, ušla u virtuelni svet nekog od 150 ponuđenih golf terena. Preciznost ide do te mere da vrlo teško možete primetiti razliku u trenutku kad loptica udari u ekran i njenog ulaska u virtuelni svet.
"Implementacija takve tehnologije je komplikovan proces i zahteva vreme i vrlo dobro isplaniran prostor." – dodaje Nikola Martinović.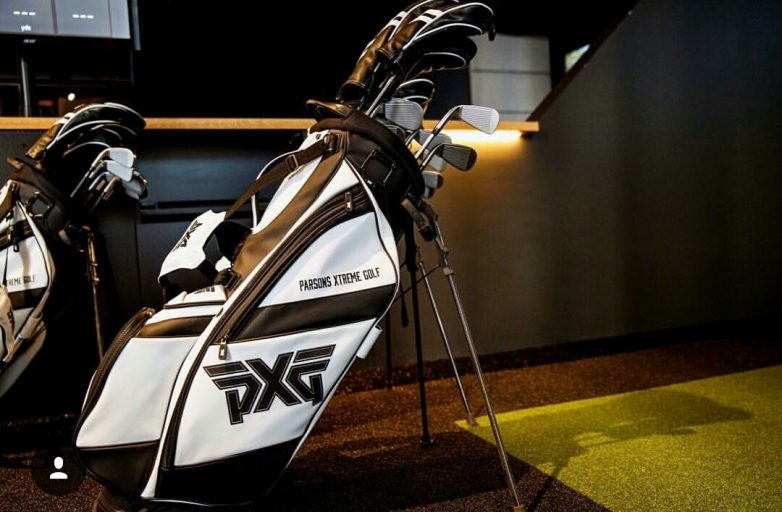 Želeli smo vrhunski, moderan enterijer koji je u isto vreme primamljiv i umirujuć.
U isto vreme, golf mogu igrati šestoro osoba u jednom boksu, mada je idealno 3 ili 4 osobe. Ljudi mogu igrati jedni protiv drugih, a budućnosti će biti moguće takmičiti se s igračima u drugim centrima. "Tokom igre, ljudi se povezuju što je i ideja ovog kluba (zato se zove Konnect), a razgovori su najčešće o poslu" – dodaje Ralph.
Svi tereni su izvedeni u saradnji s firmama koje se bave isključivo proizvodnjom za indoor golf klubove, od obrade podova do obloge zidova između boksova za igranje. "Imali smo odrešene ruke da izaberemo najkvalitetnije materijale koji se mogu naći na tržištu." – kaže novosadski arhitekta za naš portal.
Lokal od 550 kvadrata na Petoj aveniji nalazi se na prvoj etaži i podeljen je u tri celine: boksovi za golf (golf bays), prostor za trening i ubacivanje u rupu na kratkim rastojanjima (Putting view) i Lounge bar. Prostor je multifunkcionalan i osmišljen je tako da se vrlo lako od celine jedan i dva može napraviti prostor za prijeme, promocije, razna dešavanja, prezentacije…
Hole in one!
Njujorški klub Konnect otvoren je početkom ove godine, a da je ovo uspešan poslovni potez vlasnika Lee Hetfielda i Ralph Kartzmana, govori i podatak da je ovom lokalu pisao i Forbes.
"Želeli smo vrhunski, moderan enterijer koji je u isto vreme primamljiv i umirujuć." – kaže Ralph, koji potvrđuje da su upravo to i dobili. "Stalno dobijamo pohvale o enterijeru, a ljudi zaista uživaju u prostoru" – zaključuje Ralph Kartzman za naš portal.
Kad ste već ovde…