Aktuelno
Objavljeni CAD crteži za Apple Watch
Za sve one koji žele da prave narukvice ili futrole za Apple Watch, Apple je izbacio crteže koji mogu i da posluže da vidite kako se to radi u ovom softverkom gigantu.
Crteži tehnoloških spravica kao što je ova, obično su sakriveni od očiju javnosti. Međutim, Apple je odlučio da ih pruži svima i to tako što ih je objavio u PDF i CAD formatu.
Svaka pozicija, svaka krivina i svaka sitnica je detaljno iscrtana što nije loše pogledati jer se možemo upoznati do kolikog nivo detaljnosti je potrebno razraditi jedan uređaj da bi se mogao napraviti.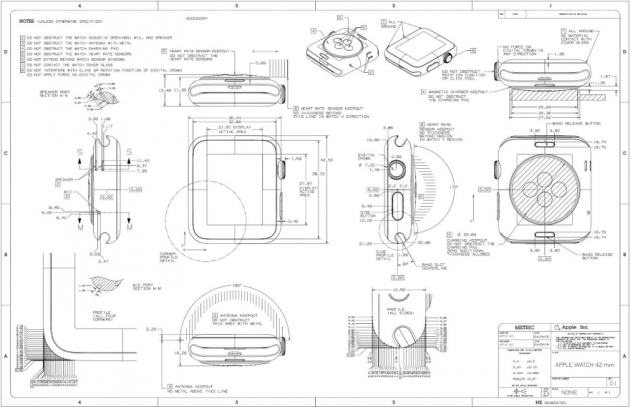 Crteži izledaju tako dobro, posebno oni crno-beli, da bi se od njih mogao napraviti i poster…
CAD i PDF crteže možete naći na ovoj adresi.