Promo
Otvoren je Geberit Shop: Zakoračite u kupatilo budućnosti
Iako biste pomislili da je u pitanju još jedna u nizu prodavnica kupatilske opreme, ona to nije. Geberit Shop, otvoren u A Bloku na Novom Beogradu, iz više razloga je jedinstveni salon u ovom delu Evrope.
Geberit je javnosti najpoznatiji po korišćenju savremene tehnologije u cilju postizanja maksimalnog komfora, a najbolje oličenje ove filozofije predstavljaju AquaClean tuš WC rešenja. Jedna od najpopularnijih AquaClean WC šolja, model Mera, montiran je u novom prodajnom salonu, i to kao funkcionalan toalet koji kupci mogu da koriste!
Sve komande na ovom tuš WC-u su na daljinskom upravljaču, tako da kupci sa lakoćom mogu da testiraju mnogobrojne funkcije Mera sistema. Tuš WC znatno podiže nivo komfora i higijene u domu, i mnogi kupci veoma su zainteresovani za ovaj tip proizovda, ali sve do sada nisu imali priliku da ga probaju.
I dizajn i funkcionalnost
Posle više od jednog veka prodaje sanitarija, u sastav Geberit grupe ulazi i još nekoliko starih porodičnih kompanija za proizvodnju nameštaja i keramike, čime je ponuda zaokružena, tako da kupci mogu opremiti kompletno kupatilo Geberit proizvodima. U Geberit shop-u kupci mogu videti najtraženije serije nameštaja za kupatilo, kao što je Geberit ONE, linija nagrađena Red Dot nagradom za dizajn, čiji je deo ugradni umivaonik koji zahvaljujući igri svetlosti deluje kao da lebdi iznad ploče, dok je sifon ugrađen u zid, oslobađajući celokupan prostor ispod umivaonika.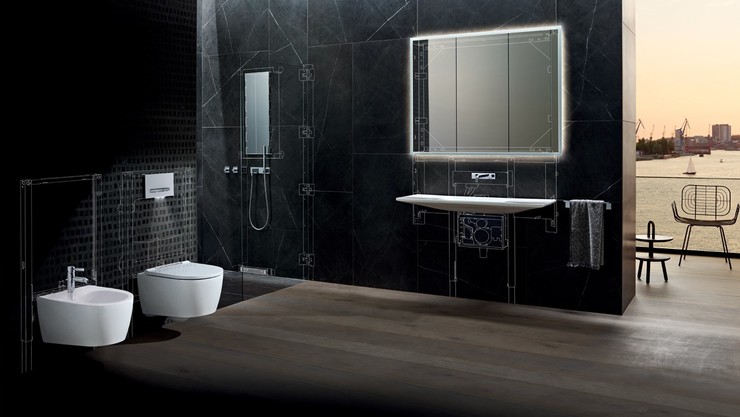 Da je Geberit u potpunosti pristigao, pa možda i prestigao, najčuvenije evropske proizvođače kupatilskog nameštaja, dokazuje i linija nameštaja za kupatila Citterio. Deo asortimana ove prestižne kolekcije prikazan je u salonu u Jurija Gagarina 22. Inovacije se nalaze u svakom elementu Citterio serije, koju odlikuju čiste linije i funkcionalni minimalizam, a potpisuje je legendarni italijanski arhitekta Antonio Citterio.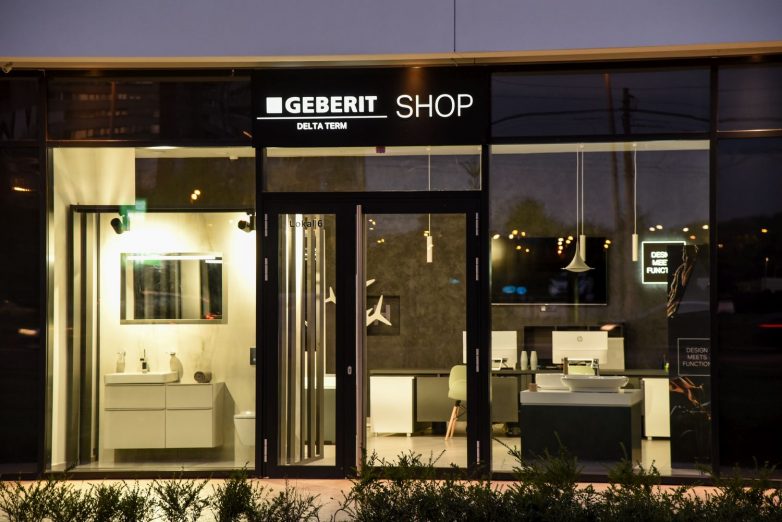 Geberit Shop nalazi se u A Bloku u ulici Jurija Gagarina 22v i 2b Lok.6-7, a radno vreme salona je 9-20h, subotom od 9-15h, kontakt telefon 060/641 42 77. Svi artikli brenda Geberit koji su izloženi u salonu, kao i mnogi drugi, mogu se naručiti i online, putem sajta deltaterm.net.