Arhitektura
Plutajuće ekološke piramide kao budućnost za razvoj gradova
Modularne strukture nude energetski nezavistan život na vodi, ali po ne tako maloj ceni…
Ako nema više slobodnog zemljišta za gradnju, zašto onda ne bismo zidali na vodi? Wayaland je projekat dizajnerskog studija Pierpaolo Lazzarini i predstavlja modularni grad napravljen od sistema piramidalnih struktura u kojima su, pored stambenih jedinica, organizovani i hoteli, spa centri, teretane, sportski tereni, prodavnice, restorani, bioskopi i slično… i sve to na vodenoj površini!
Međutim, ono što ovaj projekat čini interesantnim jeste prisustvo naprednih sistema održivosti poput solarnih panela ali i vodenih turbina koje obezbeđuju potrebnu energiju za snabdevanje ovih struktura, a sve to kako bi se u postigli zadati ciljevi – potpuno autonoman način snabdevanja energijom i život u otvorenoj samoodrživoj zajednici, piše Designboom.
Pogledajte kako to izgleda:
https://www.youtube.com/watch?v=2XDM7GRAiY0
Wayaland ima potpuno autonoman način snabdevanja energijom i nudi život u otvorenoj samoodrživoj zajednici.
Glavna piramida nazvana Waya konstruisana je od više preklopljenih modula, a baza strukture ima osnovu od 54 sa 54 metra, obezbeđujući ukupnu površinu objekta od 3.000 kvadratnih metara.
Piramidalno objekti mogu biti različitih veličina u zavisnosti od količine uklopljenih modula. Struktura može dostići najvišu visinu od 30 metara, a korišćenjem deset različitih modula može se dostići ukupnu površinu od 6.500 kvadratnih metara.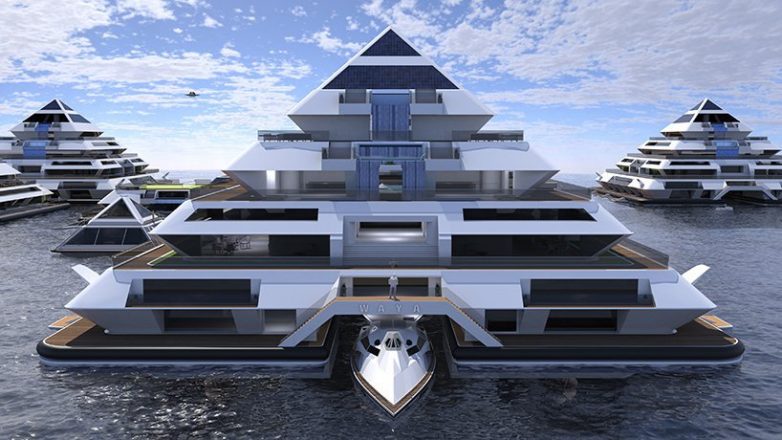 1.000 evra za noć?
Pierpaolo Lazzarini je pokrenuo kampanju promocije ovog projekta kako bi uspeo da realizuje izgradnju početne manje strukture od dva sprata, osnove 10 sa 10 metara.
Prema rečima dizajnera, potrebno je 350.000 evra za izgradnju prve jedinice. Lazzarini planira da novac prikupi tako što će omogućiti budućim korisnicima promotivnu rezervaciju smeštaja, a cena noćenja biće 1.000 evra.
Svim potencijalnim investitorima, Lazzarini nudi Waya pasoš, tako da će oni nakon planiranog otvaranja plutajućeg grada 2022. godine postati građani Wayalanda.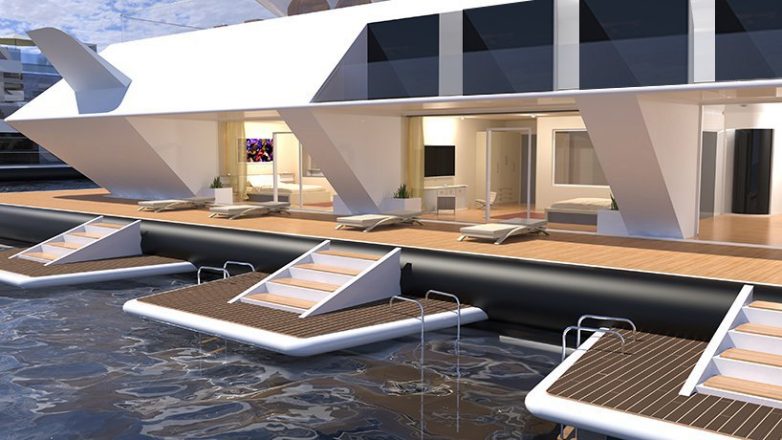 Do piramida se stiže brodovima i čamcima.
Fudbal na vodi? Postoje i verzije objekata sa sportskim terenima…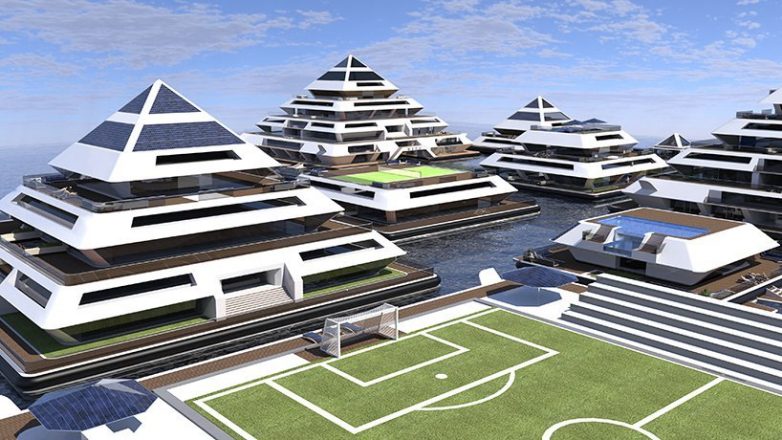 Morski enterijer… i neizbežan fikus.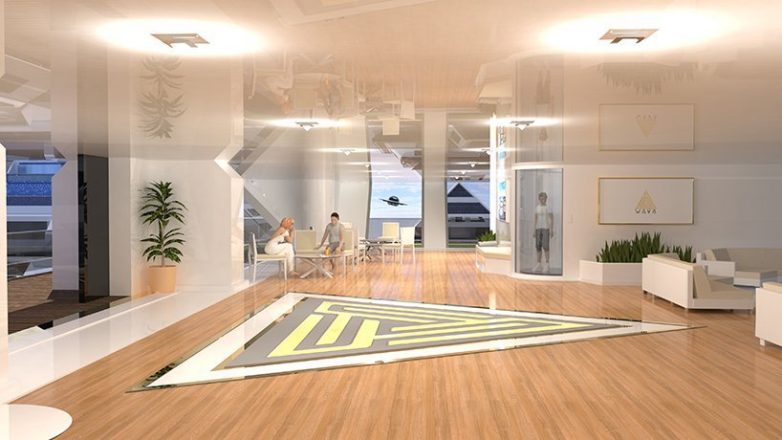 Rendering, video: Pierpaolo Lazzarini
Kad ste već ovde…
Graditeljske enigme čuvenog piramidalnog hrama u Čičen Ici
Bazen od transportnog kontejnera koji se sklapa začas