Enterijeri
Rekonstrukcija penthausa kojom je terasa priključena unutrašnjem prostoru
Primarna ideja redizajna ovog porodičnog doma u Riju de Žaneiru bila je da se dnevni boravak što funkcionalnije otvori ka prostranoj terasi. Dobijen je prostran i razigran ambijent koji privlači pažnju interesantnim enterijerskim detaljima.
Arhitektonska firma Estúdio Guanabara dobila je zadatak da preoblikuje prostor na poslednjem spratu zgrade u centru grada u penthaus u kojem je bilo potrebno prilagoditi prostorije i njihovu međusobnu organizaciju porodici koja je želela udobno i prostrano novo okruženje.
Prethodni plan stana imao je veoma krutu organizaciju prostora, sa odvojenom kuhinjom i malim kupatilima, bez dovoljno prirodnog osvetljenja i ventilacije u većini prostorija. Prema novom planu dnevni boravak, zajedno sa kuhinjom i trpezarijom u potpunosti je otvoren ka prostranoj terasi. Pogledajte kako to izgleda:
Rušenjem do bolje funkcije
Dnevni boravak, zajedno sa kuhinjom i trpezarijom otvorio se ka terasi zahvaljujući uklanjanju zida između otvorenog i zatvorenog prostora i postavljanjem kliznih vrata na njegovo mesto. Na ovaj način, prethodno razdvojene spavaće sobe su organizovane u jednu zonu pa su sada povezane i istim obrascem podnih obloga.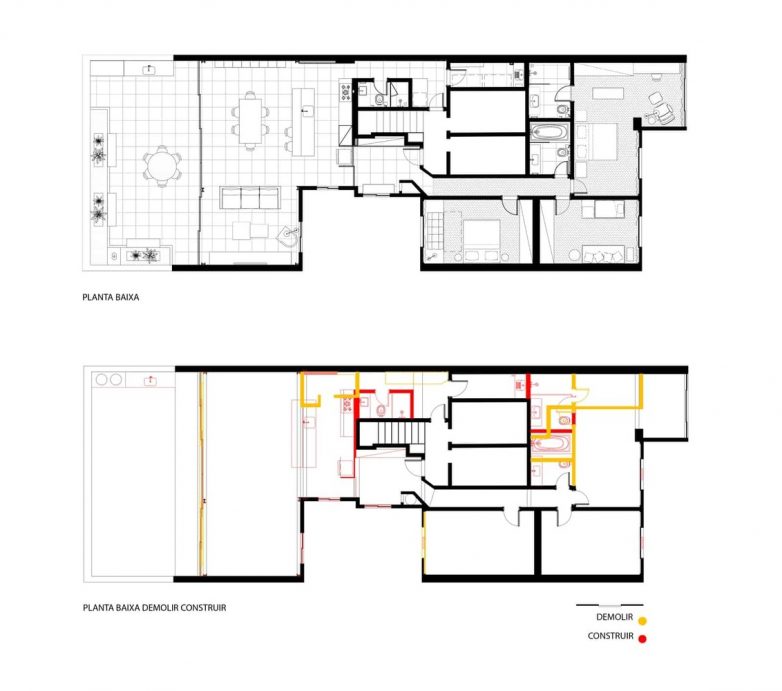 Dnevni boravak, zajedno sa kuhinjom i trpezarijom, u potpunosti su otvoreni ka prostranoj terasi.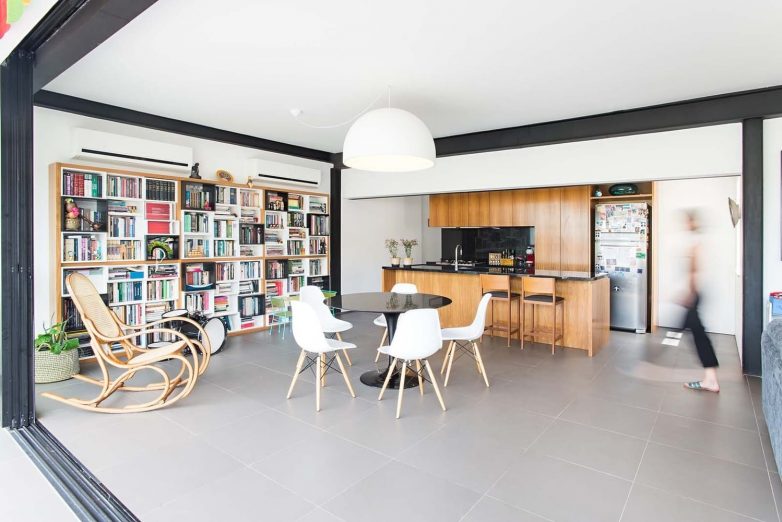 Balans sa keramičkim pločicama, metalnim strukturama i aluminijumskim ramovima postignut je upotrebom drveta na terasi, kao i pri formiranju garderobera i kuhinje, navode arhitekte za ArchDaily.
Na ovaj način stvoren je udoban prostor, koji je ispunio primarni zahtev klijenata, a to je dobijanje doma koji nudi dobrodošlicu prijateljima i porodici.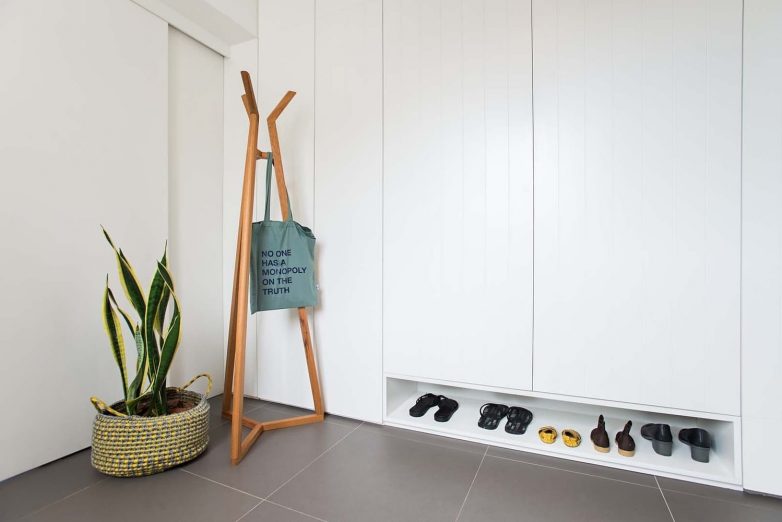 Foto: Flávia Palazzo
Kad ste već ovde…