Šabačka sinagoga je u poslednjem trenutku uspela da odoli zubu vremena i da postane novo staro mesto kulture ovog grada.
Jevrejska zajednica bila je veoma značajna za razvoj kako kulturnog, tako i društvenog, ali i zdravstvenog razvoja Šapca. Prvi Jevreji u Šapcu naseljavaju se tek početkom XIX veka, a u drugoj polovini sagrađena je prva sinagoga i utemeljeno Jevrejsko groblje koje je danas pod zaštitom Republičkog zavoda za zaštitu spomenika kulture.
Nakon što je 1888. godine obustavljena zabrana posedovanja imovine koja se odnosila na Jevreje, na popisu stanovništva 1896. godine u Šapcu je živelo 274 Jevreja, da bi se taj broj nakon Drugog svetskog rata znatno smanjio. Na popisu stanovništva 1961. godine ne pojavljuje se ni jedan pripadnik ovog naroda. Ipak, kao dokaz pripadanja šabačkoj zajednici, pored nematerijalnih dobara koje su ostavili mnogi učeni i cenjeni ljudi, pripadnici jevrejske zajednice, svedoči i nekolicina objekat među kojima je i Sinagoga.

Sve donedavno ovaj objekat je bio u nimalo pohvalnom stanju, napušten, oronuo i obesmišljen.
Nakon nekoliko upita poslatih Ministarstvu prosvete i crkvenih dela, objekat je konačno podignut kao Sinagoga sefardskih Jevreja 1894. godine u Artiljerijskoj ulici (današnjoj ulici Vlade Jovanović). U okviru kompleksa Sinagoge nalazili su se i prateći objekti koji su se prostirali sve do sada već čuvene Dunjićeve kuće (današnje Gradske kuće). Od nemilih događaja tokom Drugog svetskog rata, pa sve do danas, kompleks Sinagoge prošao je kroz razne faze, počev od potpunog pustošenja pa do promene namene usled razvijanja urbanizacije grada, tako da se do današnjeg dana očuvala samo zgrada Sinagoge. Nažalost, sve donedavno ovaj objekat je bio u nimalo pohvalnom stanju, napušten, oronuo i obesmišljen.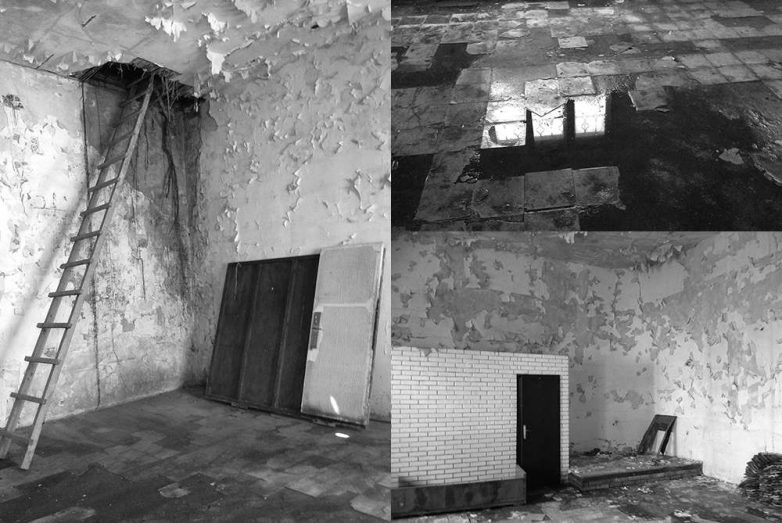 Od radionice do idejnog rešenja
Nakon otkupljivanja objekta od strane grada Šapca i formiranjem radionice "U susret Muzeju šabačkih Jevreja" otpočeo je preporod ove građevine. Građani Šapca su u pređašnjim vremenima podigli ovaj objekat kao Božiji hram, a nakon mnogobrojnih decenija građani istog grada otpočeli su projekat revitalizacije ovog spomen obeležja u znak sećanja na Holokaust, kako bi istoriju grada i svih njegovih stanovnika upoznale i buduće generacije.
Niz radionica u okviru radionice otpočet je u februaru 2016. godine i tokom njih osmišljeno je i idejno rešenje budućeg Muzeja. Radovi na rekonstrukciji otpočeti su već u novembru iste godine, a upotrebna dozvola je dobijena 2017. godine.
Najveći izazovi prilikom projektovanja bili su vezani pre svega za stanje objekta i utvrđivanje njegovog izvornog izgleda.
Tokom Noći muzeja, održanoj u maju 2016. godine, vrata Sinagoge su posle mnogo godina bila otvorena za javnost. Posetioci su se suočili sa tada tužnim i znatno oštećenim stanjem unutrašnjosti objekta, ali nadu je davala najava revitalizacije, koja bi za krajnji cilj imala formiranje Muzeja šabačkih Jevreja, posvećenog cenjenim jevrejskim porodicama koje su učestvovale u razvoju tadašnjeg Šapca.
Kako je objekat zaista izgledao
"Najveći izazovi prilikom procesa projektovanja bili su vezani pre svega za stanje objekta i utvrđivanje njegovog izvornog izgleda. Zbog nedostatka arhivske građe, prvobitni oblik prozora i njihova pozicija na primer, nisu bili poznati dok sa zidova nije skinut sav malter.
Tokom projektovanja enterijera, takođe se pojavio problem nedostatka predmeta koji bi bili izloženi u budućem muzeju, pa se iz tog razloga radilo na tome da planirani elementi budu modularni, čime će se dobiti mogućnost uklapanja i menjanja postavke kada ona konačno bude rešena", istakli su Aleksandra Savatić i Marko Gavrilović, članovi tima koji je radio na projektu.
Saradnja s pripadnicima jevrejske zajednice
Tokom našeg razgovora, članovi tima su nam objasnili da su zbog specifičnosti funkcije objekta i njegove istorijske i kulturološke vrednosti sarađivali s više pripadnika jevrejske zajednice iz Srbije i Izraela. Tokom odvijanja projekta sarađivali su i sa potomcima Haima, jedinog Šapčanina koji je preživeo Holokaust.
Takođe, od samog početka rekonstrukcije i tokom njenog toka organizovan je čitav niz pomenutih radionica, na kojima su zainteresovani sugrađani dobili priliku da učestvuju u procesu rada na ovom interesantnom projektu. U sklopu tih radnih sastanaka, često su gostovali pripadnici jevrejske verske zajednice, ne samo iz Srbije, nego i direktnim linkom iz Sarajeva, tamošnji rabin, kao i jedan bivši sugrađanin koji se javljao iz Jerusalima.
Objedinjavanje funkcija
Ako radionice sagledamo kao prvu fazu ovog projekta, kao druga faza usledila je konstruktivna obnova objekta, a zatim i projekat uređenja enterijera koji je kao krajnji cilj imao stvaranje multifunkcionalnog prostora koji će postojati kao Muzej šabačkih Jevreja. Projektom je isplanirano da objekat objedini funkcije organizovanja muzejske postavke i realizacije raznovrsnih programa iz oblasti kulture i dijaloga među građanima.
Organizacija prostora i simobika primenjenih boja
Unutrašnjost rekonstruisanog objekta rešena je kao jedinstven prostor, s izuzetkom ostrva u kom se nalaze ulazni pult i toalet za posetioce. Ostrvo uslovljava i kružno kretanje u severo-zapadnom delu objekta, dok je jugo-istočni deo pogodan za održavanje predavanja, izložbi, projekcija, koncerata, razgovora i drugih sličnih programa. Sav fiksni nameštaj projektovan je za obodni deo prostora, dok sklopive stolice nakon upotrebe mogu biti odložene u za to predviđen prostor.
Primenjena bela i zlatna boja u enterijeru objekta takođe imaju simboliku. Zlatna boja ima poseban značaj u jevrejskoj kulturi i tradiciji, dok bela boja asocira na nevinost pripadnika jevrejske veroispovesti koji su stradali tokom Drugog svetskog rata.
Planovi za budućnost
Članovi tima su naglasili da trenutni izgled nije finalni i da se u perspektivi očekuje izrada elemenata u enterijeru koji će omogućiti dalje funkcionisanje prostora kao Muzeja šabačkih Jevreja i organizovanje postavke koja prikazuje život Jevreja u Šapcu.
Dok se i ta faza ne realizuje novi prostor uspešno funkcioniše, kako je to i planirano, kao mesto organizovanja raznovrsnih dešavanja i okupljanja građana na tematskim debatama koje su od značaja za kulturni život grada.
Članovi tima koji je radio na arhitektonskom projektu rekonstrukcije objekta:
Igor Marsenić, akademski slikar, član gradskog veća, rukovodilac projekta
Dragan Igrutinović, dip.inž.građ.
arhitekte: Aleksandra Savatić, Marijana Gavrilović, Milica Popović, Marko Gavrilović i Slobodan Arsenović
Projekat uređenja enterijera: Marijana Gavrilović, Marko Gavrilović i Slobodan Arsenović
Saradnici na projektu: Branislav Stanković, istoričar, stučni saradnik; Ivica Kolarić, građevinski inženjer, stručni nadzor; Damir Vlajnić, kao autor privremene postavke; Next Game iz Beograda, autori logoa Muzeja
Kad ste već ovde…
– Evolucija stanovanja u Srbiji u poslednjih 100 godina
– Mladi bračni par iz Šapca sam podigao održivu kuću od slame
– Kako su različite kulture i uticaji oblikovali graditeljstvo u Srbiji