Građevinarstvo
Svi javni objekti u Francuskoj moraju se graditi 50% od drveta
Novi zakon u ovoj evropskoj državi ozbiljno će uticati na ekologiju, a inspiracija za njegovo uvođenje su Olimpijske igre u Parizu koje će se održati 2024. godine.
Svi javni objekti koji budu finansirani od strane francuske države moraće da poštuju novi zakon, koji će na snazi biti od 2022. godine, a koji kaže da one moraju biti izgrađene od najmanje 50% drveta ili nekog drugog održivog materijala, piše AFP.
Primenom drveta ili nekog drugog održivog materijala za veći deo izgradnje, novi objekti će imati znatno pozitivniji ekološki uticaj na okruženje od onih podignutih konvencionalnim materijalima. Materijali bazirani na drvetu, konoplji ili slami, imaju znatno niži štetni uticaj na okruženje u poređenju sa drugim materijalima, poput betona i čelika, čija je emisija ugljen-dioksida ogromna.
Svaki objekat niži od osam spratova, koji se gradi za Olimpijske igre, mora biti u potpunosti izgrađen od drveta.
Predstavljeni predlog zakona se usklađuje sa planom o održivom gradu, koji je pokrenut 2009. godine, kao i sa težnjom predsednika Emanuela Makrona da Francuska bude karbonski neutralna do 2050. godine.
Ministar gradnje Žilijen Denormandije je tokom događaja Living in the City of Tomorrow, održanog 5. februara u organizaciji UNESCO, objasnio da će odluka podstaći da se više koriste prirodni materijali kao što je to slučaj u projektu za Olimpijadu 2024. godine gde će svaki objekat niži od osam spratova biti u potpunosti izgrađen od drveta.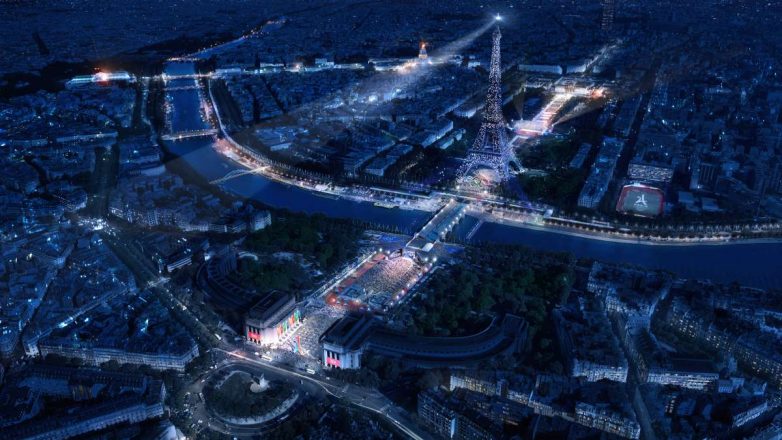 100 urbanih farmi u gradskim sredinama
Prema rečima Denormandieja, francuska vlada planira da uloži i 20 milona evra za izgradnju 100 urbanih farmi u gradskom tkivu. Planirano je da farme budu izgrađene u prioritetnim četvrtima, odnosno onim oblastima grada koje najviše imaju potrebe za zelenilom, kao i uslovima za uzgoj biljaka, voća i povrća.
Kao odgovor na rastuće efekte klimatskih promena tokom poslednjih meseci u Francuskoj se, pored Denormandiejovih planova da francusko građevinsku industriju učini održivijom, javlja i niz drugih ekološki prihvatljivih inicijativa.
Tako je prošle godine Pariz otkrio planove o formiranju urbanih šuma oko arhitektonskih znamenitosti. U okviru ovog plana je i intezivno pošumljavanje oko Alfejlove kule.
Kad ste već ovde…