Prvi veliki događaj posvećen dizajnu enterijera u 2018. održan je protekle nedelje, te vam predstavljamo neke od trendova koji su dominirali tokom svih sedam dana sajma.
Kao i svake godine u Kelnu, i ovaj put je bio na snazi neprestani dijalog između tehnologije i dizajna nameštaja. Ovaj put, akcenat je stavljen na tehnološke inovacije u dizajnu enterijera za koje smo sada već sigurni da će za samo par godina predstavljati standard. Samim tim, ne čudi što su se, nasuprot tome, brojni brendovi odlučili da u fokus svojih kolekcija stave dugotrajne prirodne elemente, etno asesoare i obilje zelenila.
I ovaj put je bio na snazi neprestani dijalog između tehnologije i dizajna nameštaja.
Neke od pomenutih trendova prihvatamo kao logičan nastavak onoga što smo videli na beogradskom sajmu pre nekoliko meseci, kao i na prošlogodišnjem sajmu u Milanu. Enterijeri bogati zelenilom i masivnim elementima od punog drveta, mermera i metala još jednom su dokazali da ne izlaze iz mode, a odlične primere izložili su mahom italijanske kuće. To su Riva 1920 i Flexform, a potom i Talenti, brend specijalizovan za izradu nameštaja za spoljašnju upotrebu. U Italiji je uticaj mid-century modern stila i dalje vrlo jak, a to su svojim dizajnom potvrdile i ostale liderske kompanije.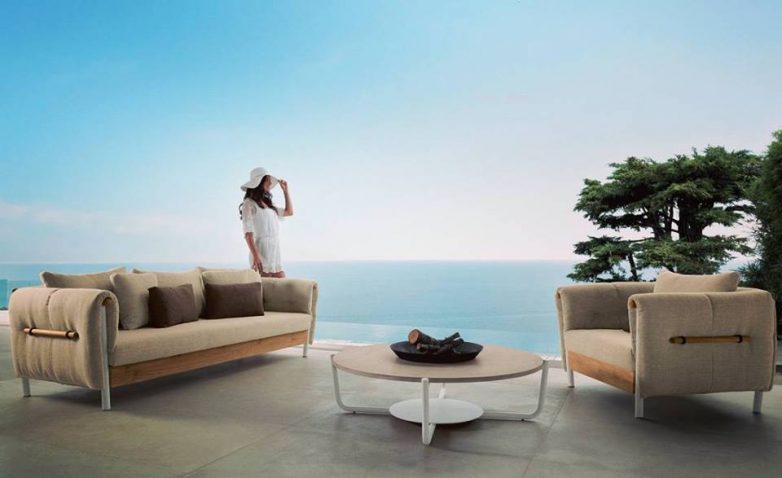 Mačo stil
Molteni&C Dada su pokazali kako staklo može da se uklopi u tople enterijere. Njihova kolekcija asocira na luksuzni ambijent 60-ih, a grandiozne staklene vitrine poput njihovih viđene su na još nekoliko mesta na sajmu. Molteni&C Dada su izložili nekoliko potpuno novih komada koje potpisuje dizajner Rodolfo Dordoni.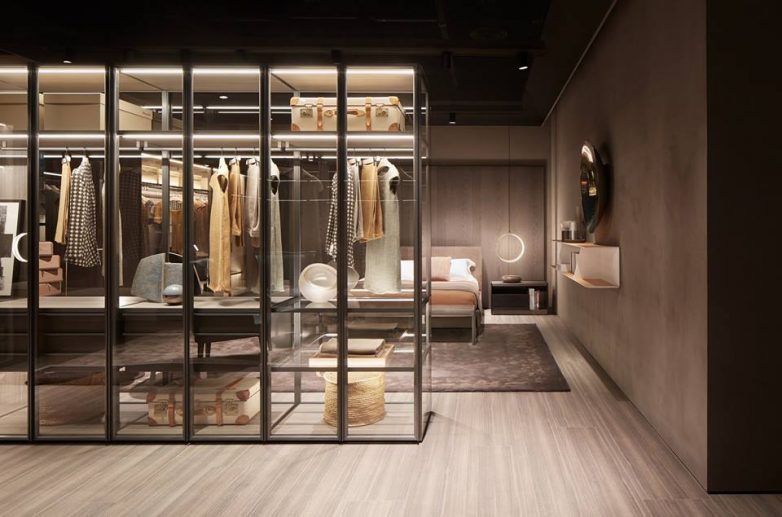 Sličnom temom poigrao se i Poliform čiji izložbeni "stan" odiše tamnim tonovima i pomalo mačo stilom. Poliform u novu kolekciju možda nije uključio nesvakidašnje inovacije, ali je još jednom pokazao ko je glavni kada je u pitanju korporativni komfor.
Zeleni dizajn
Naravno, kada govorimo o inkorporaciji zelenih zidova u enterijer, niko se sa time ne igra tako dobro kao Freund. Naime, ova nemačka kompanija lider je u proizvodnji zidnih i podnih obloga, a na sreću svih eksperimentišu sa osvetljenjem i pravim živim biljkama.
Ipak, "nagrada za najbolju sporednu ulogu" ove godine u Kelnu poneo je minimalistički dizajn osvežen ovalnim i loptastim elementima, obično u živim bojama. Ovaj trend ispoštovali su kako glavni igrači, tako i manje dizajnerske kuće poput komšijskog Gazzde (BiH) i kuće Mater (Danska). Od velikih igrača tu je svakako kompanija Galloti&Radice prepoznatljiva po metalnim konstrukcijama i kristalnim skulpturama. Štaviše, ova kuća je pionir u korišćenju kristala u proizvodnji nameštaja sa reputacijom dugom preko šest decenija.
Posebnu poslasticu na sajmu predstavljala je izložba 35m² = Living + Working finske kompanije Artek koja istražuje ideju "kompaktnog života". Kao i obično, u njihovom asortimanu prisutni su ovalni elementi, ogledala, metal i drvo.
Mehanički nameštaj
Zanimljivo je da neki od najprivlačnijih modela nameštaja viđenih na sajmu spadaju u "pametan dizajn" iako u sebi nemaju ugrađen nikakav napredni sistem već se oslanjaju isključivo na pametnu mehaniku. Među primerima su koncept "hodajućih stolova" koji se pomeraju uz asistenciju korisnika, a jedan takav potpisuje nemački studio Sudbrock. No, najveći hit među publikom ipak je bio sto koji se pretvara u policu sa metalnim ramom, model o kojem se dosta pisalo protekle godine.
Stolica koja sija u mraku
Čuvenu švajcarsku kuću Vitra naši su posetioci mogli da upoznaju i na Beogradskom sajmu nameštaja kada su njihovi ružičasti slonovi privukli zaista puno pažnje. Iako su slonići našli svoj put i do Kelna, Vitrin najveći događaj bilo je ipak lansiranje stolica Panton Chrome i Panton Glow koje će se u ograničenom broju prodavati na proleće. Zanimljivo je da je originalna stolica Vernera Pantona svoju premijeru doživela upravo u Kelnu pre tačno 50 godina. I da, Panton Glow sija u mraku!
Trebalo bi istaći još dva Vitrina proizvoda koja su premijeru doživeli na proteklom sajmu. Prvi je Grand Sofa koju potpisuje Antonio Citterio čiji se stil može opisati kao luksuzni komfor smešten u naizgled opušteni savremeni ambijent. Tu je i naizgled "super-obična" Soft Modular Sofa kojoj je dizajner Jasper Morrison dao novi izgled, a po nameni može da se koristi u domaćinstvu, kancelarijama i javnim prostorima, i to u desetak različitih kombinacija.
Od Gage do plave elegancije
Nešto potpuno drugačije stiže od kompanije Kare čijoj bi se maštovitoj izložbi mogla posvetiti čitava serija tekstova. Kako kažu u obrazloženju, Kare je na kelnskom sajmu predstavio kolekcije "od Gage do plave elegancije" a njihov asortiman razigran je kao i imena koja nose. Pozlata, lažni dijamanti, etno šare i prizori iz džungle – sve se to moglo naći na njihovim štandovima. Baršunasta Blue Elegance kolekcija inspirisana je glamuroznim hotelskim lobijima, dok nas Cocktail nas vodi u najskuplje diskoteke 70-ih. Dizajneri koji rade pod krovom kuće Kare u svojim kolekcijama su izmešali toliko uticaja da su sebi dali za pravo da u asortiman ubace celu Afriku i na kraju jednu od vodećih kolekcija nazovu Modern Skandi.
Foto naslovna: Molteni&C Dada
Kad ste već ovde…