Urbanizam
U Seulu će se od betonskog priobalja praviti živopisna gradska oaza
Prestonica Južne Koreje izlazi na reku tako što će da raskrstiti s betonom, a umesto toga dobija isprepletene zelene površine koje pozivaju građane da izađu iz svojih domova.
Grad Seul nedavno je najavio još jedan ekološki orijentisan urbanistički projekat koji će biti vođen prema zamisli čuvene holandske arhitektonske firme MVRDV. Kroz projekat nazvan The Weaves planira se potpuna transformacija gradske oblasti duž priobalja reke Han, kojim trenutno dominira beton, u gradsku oazu prilagođenu pešacima sa mnoštvom zelenih površina.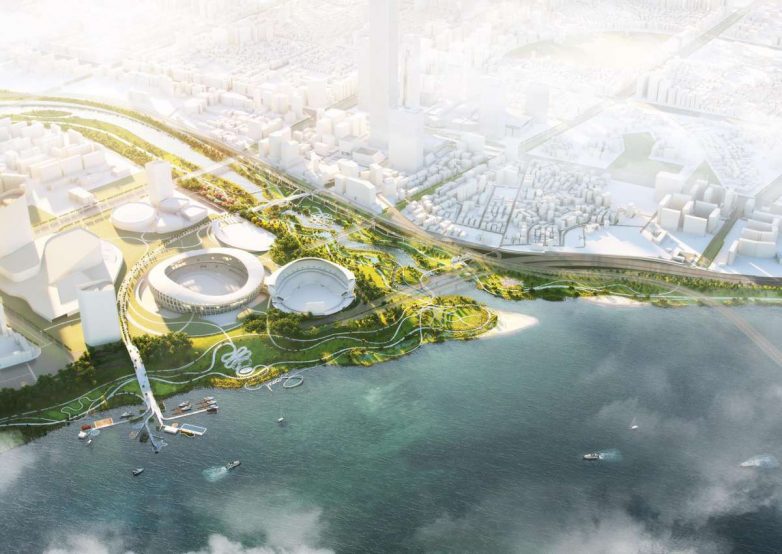 Ravni rečni tok oivičen betonskom obaloutvrdom menja se u prirodniji, vijugavi tok okružen zelenim obalama.
Najzanimljiviji i najizazovniji deo projekta biće pešački most koji će povezivati okrug Gangnam i Olimpijski park, kroz seriju isprepletanih belih staza.
Vlada Seula obrazložila je svoj izbor MVRDV projekta na održanom konkursu, okarakterisavši njihovo rešenje kao "sjajnu ravnotežu između ekologije i kreativnog programa".
Kroz novi projekat transformisaće se potez uz reku dužine jedan kilometar.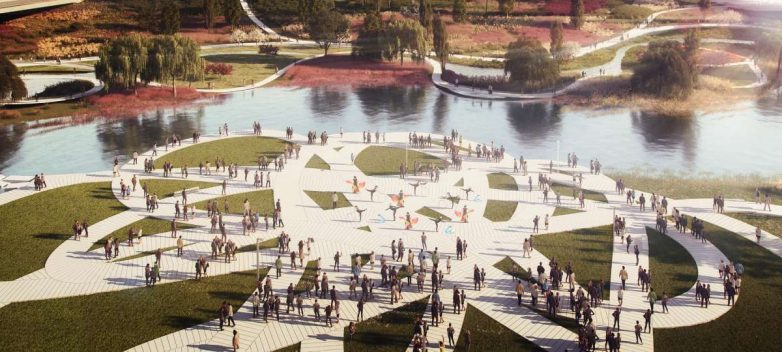 Svila kao inspiracija
"Centralni koncept The Weavesa predstavlja tri isprepletana aspekta: prirodni ekosistem, pristup za pešake i elemente javnog prostora na kojima se mogu odvijati razne aktivnosti.", istakle su arhitekte iz MVRDV.
Ovaj troslojni plan kao prvu fazu podrazumeva vraćanje reke i rive u prirodnije stanje pod čim se misli na  promena ravnog rečnog toka u vijugavi tok okružen zelenim obalama ispunjenim vegetacijom.
Druga faza uključuje razvijanje mreže isprepletenih pešačkih staza. Sistem je inspirisan zapetljanim svilenim nitima kao osvrt na istoriju proizvodnje svile.
Treća faza dizajna je organizovanje javnih parkovskih programa koja podrazumeva formiranje vidikovaca, amfiteatara, kao i prostora za kafiće i slične sadržaje.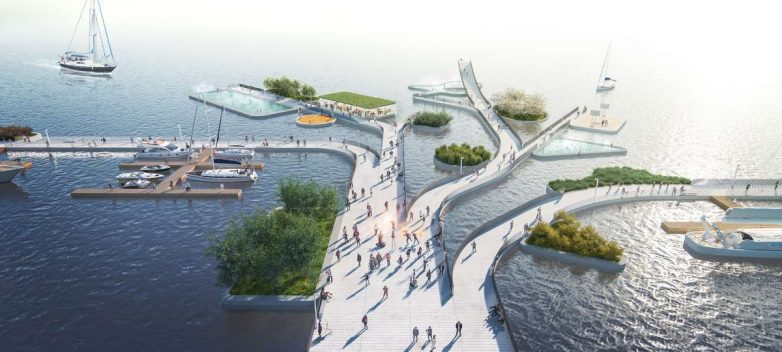 Seul na reci
Razmatra se i mogućnost dodatnog brendiranja grada, pa će tako možda kroz sistem mreže pešačkih staza biti ispisana i reč Seul.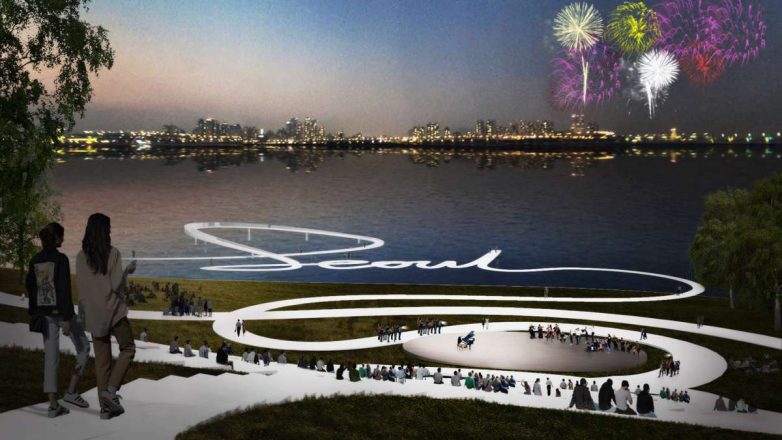 Očekuje se da će izgradnja početi tokom 2021. godine, dok se završetak planira za 2024. godinu.
Kad ste već ovde…