U urbanim gradskim jezgrima čest je slučaj da većina građevina nalikuju jedne drugima. Ako direktne sličnosti u stilu nema, onda su zgrade barem približne visine ili oblika.  No, ma koliko ovakve postavke s urbanističke strane gledano bile logične, nekim arhitektama je to prosto dosadno.
I tako dolazimo do vodeće teme našeg današnje priče o arhitekturi i nadmenosti. Neke od zgrada s kojima ćete se danas upoznati toliko štrče od svoje okoline da su dobile i pogrdne nadimke, neke deluju gotovo groteskno, dok su u poslednjoj grupi one koje oko kojih se kritičari i dalje nisu dogovorili da li predstavljaju ruglo ili lekciju o inovativnosti.
1. Soliter Tour Montparnasse u Parizu
Sama po sebi, ova modernistička građevina visoka 210 metara nije nimalo šokantna. Fasada joj je sasvim ukusno izvedena i uređena u skladu sa svim propisima. Dom je brojnim kompanijama koje su u njoj našle adekvatne kancelarije, ima ukupno 58 spratova i predstavlja drugu najvišu zgradu u Francuskoj. No, ono što svima para oči jeste njen naizgled drski stav prema komšiluku. Činjenica da se neboder nalazi u kvartu koji krase nebrojena vredna arhitektonska dela iz ere baroka i klasicizma doprinela je tome da se Parižani nikada nisu u potpunosti navikli na njeno postojanje.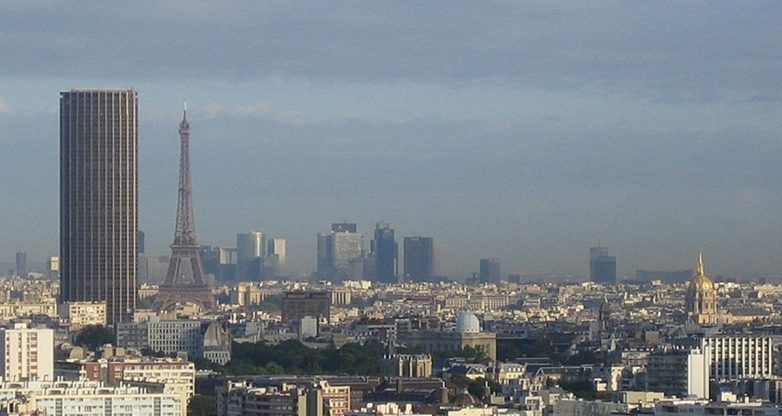 2. Njujork, Park avenija 432
Ruku na scre, retko koja građevina na Park aveniji je niža od 300 metara, ali većina izgleda skladno u proporcijama. Ova zgrada visoka 425 metara koji nazivaju i Čačkalica, sagrađena je sa namerom da se u njenih 125 stanova smeste neke od najbogatijih porodica u Njujorku, dok u realnosti dobar deo stanova danas zvrji prazno. Penthaus na vrhu zgrade nedavno se prodavao za čitavih 95 miliona dolara u šta je uključen i vinski "podrum" koji je zapravo duži od krova čuvene Empire State Building.
3. Piramida u pariskom Luvru
Završena sada već davne 1989. godine, čelično-staklena piramida smeštena na ulazu u čuveni Luvr dočekana je na nož kako kod kritike, tako i kod javnosti. Trebalo je da prođe skoro dvadesetak godina da se građani Pariza na nju naviknu, pa se tek sada na nju gleda blagonaklono. Takođe, zanimljivo je da su početkom devedesetih kružile priče da Piramida ima ravno 666 staklenih panela što sa sobom povlači konotacije da je građevina zapravo posvećena đavolu. Priča je otišla toliko daleko da ju je na kraju i pisac Dan Brown uključio u bestseler Da Vinčijev kod. Međutim, istina je da Pirmida broji 673 panela – 603 romboidnih i 70 trouglastih.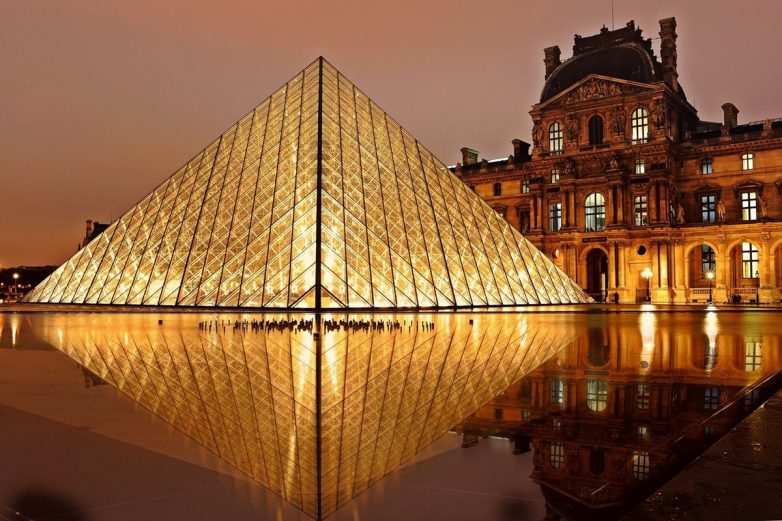 4. Muzej EMP u Sijetlu
Arhitekta Frank Gehry potpisuje ovo šareno čudo smešteno u podnožju Svemirske igle u Sijetlu na mestu nekadašnjeg velikog sajma. Današnji Muzej popularne kulture dizajniran je tako da posmatrača podseti na električnu gitaru. Osnovna baza građevine koju krase srebrni, zlatni i ljubičasti metalni paneli neobičnog je ovalnog oblika, dok ulogu vrata gitare igra uska železnička pruga. No, ma koliko delovala ekstravagantno, za ljubitelje rokenrola i naučne fantastike EMP je definitivno jedna od najvrednijih građevina na svetu.
5. Koncertna dvorana Volta Diznija u Los Anđelesu
Frank Gehry je "krivac" za još jedno arhitektonsko čudo na pacifičkoj obali. Ovaj put, u pitanju je koncertna hala smeštena u samom centru Los Anđelesa čija je fasada izrađena od ogromnih, izvijenih čeličnih panela. Danas se u ovoj sali odigravaju neke od najvećih kulturno-umetničkih manifestacija, ali njena spoljašnjost nikada nije uspela da privuče naklonost javnosti. Jedan od razloga za to je i činjenica da na početku ovi paneli nisu bili baš tako mat kako sada izgledaju, te je odsjaj sunce prštao direktno u oči svima koji bi pogledali u njihovom smeru, naročito ako bi ih posmatrali iz susednih zgrada.
6. Zgrada Portland u Portlandu
Iako ova građevina ne odudara od komšiluka zbog svoje visine niti oblika, smatra se i više nego upečatljivom zbog pomalo scenskog izgleda svoje fasade. Izgrađena je 1982. godine u postmodernističkom stilu, a kao glavni arhitekta potpisan je Michael Graves. Posebno zanimljiv detalj na ovoj građevini predstavljaju izuzetno mali prozori jer je njihova postavka pomalo čudna, budući da se u zgradi nalaze brojni kancelarijski prostori. Osim toga, tvrdi se da ni unutrašnjost zgrade nije uređena u skladu s potrebama korisnika. Od 2006. godine vrh zgrade krasi zeleni krov.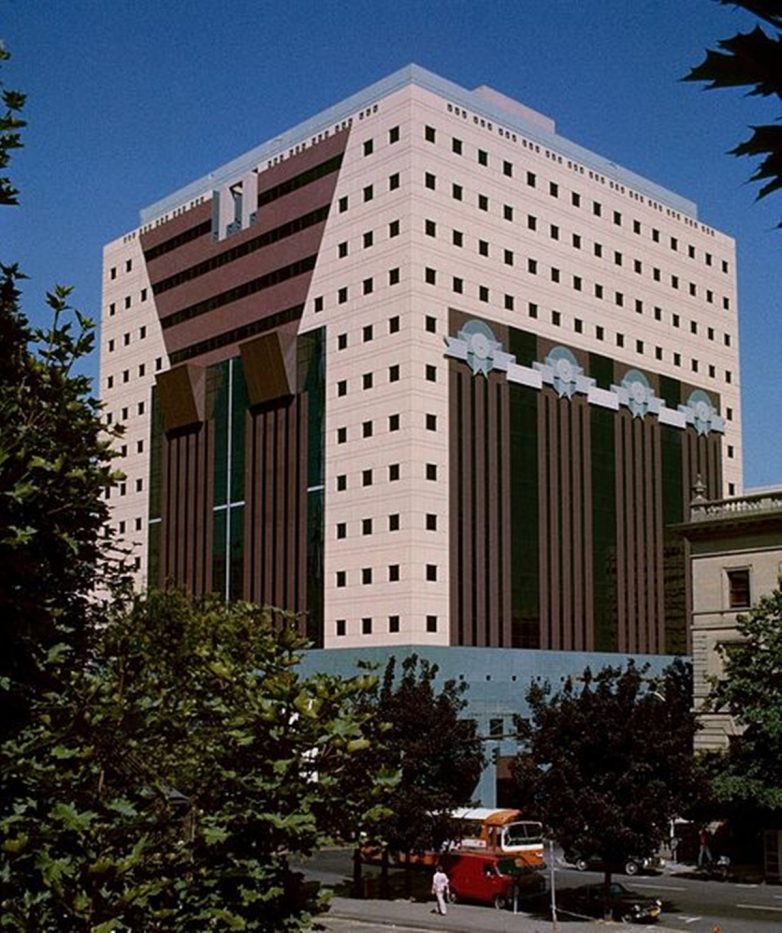 7. Empire State Plaza u Albaniju
Ne, ovaj objekat nema nikakve veze sa čuvenom građevinom u Njujorku! Empire State Plaza zapravo je centralni trg u glavnom gradu države Njujork koji je građen u periodu između 1967. i 1976. U njoj se nalaze neki od najznačajnijih administrativnih centara i gradskih institucija. Ceo kompleks sačinjen je od niza brutalističkih građevina za koje građani Albanija tvrde da izgledaju dosadno, anemično, sivo i beživotno. Nastavite niz sami…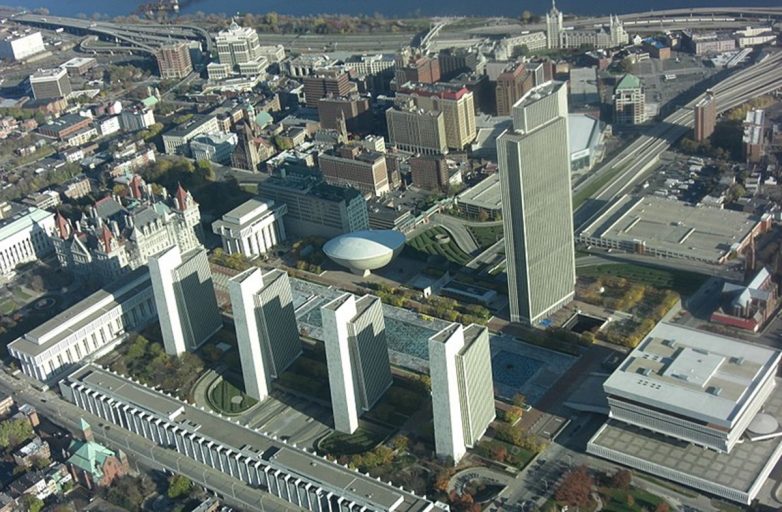 8. Oltar domovine u Rimu
A sad nešto potpuno drugačije! Spomenik Viktoru Emanuelu II, odnosno Oltar domovine, počeo je da se gradi još krajem 19. veka da bi ga konačno završili 1925. godine. To ga, verovali ili ne, svrstava u jedne od mlađih građevina u večnom gradu! Međutim, Rimljani tvrde da je ova grandiozna građevina bezvredna kopija raznih drugih objekata nastalih pre nje. Da sve bude gore, zbog njene izgradnje srušen je velik deo starog rimskog kvarta. Pre izvesnog vremena uz desnu stranu zgrade postavljen je nakaradno velik čelični lift koji posetioce penje do samog vrha. Danas je građani Italije pogrdno zovu Svadbena torta.
9. Tapei 101 na Tajvanu
Za sam kraj selimo se u Aziju. Iako  je ovaj kontinent sigurno bogat nezgrapno građenim soliterima i drugim objektima, ovaj put biramo baš čuveni neboder Tapei 101 lociran u istoimenom gradu. Nekada poznati Svetski finansijski centar nije zaobišao ni razne pogrdne epitete, a nama najsmešniji opis kaže da on zapravo izgleda kao kula od kutija brze kineske hrane. Nažalost, može se reći da to nije daleko od istine, budući da je tokom seizmičkih pokreta u gornjim spratovima potrebna dodatna zaštita – jer se zgrada previše njiše.
Izvor: ArchDaily
Kad ste već ovde…