Građevinarstvo
Čak 90 posto života provedemo u zatvorenom, a ne razmišljamo o zdravlju zgrada
Znate li da 400.000 osoba umre godišnje od vazdušnog zagađenja? Potrebno je uneti što više vazduha i dnevne svetlosti u prostor kako bi unapredili zdravlje ljudi.
Seča šuma, povećanje prosečnih temperatura, topljenje glečera, podizanje nivoa mora – sve ovo ostavlja dubok trag na prirodu i gradove u kojima živimo. Klimatske promene menjaju ne samo izgled naše planete već i drastično menjaju uslove za život na njoj. Međutim, činjenica je da zapravo 90 posto vremena provodimo u zatvorenom, odnosno, 65 posto kod kuće, a da zapravo niko ne razmišlja o zdravlju zgrada u kojima živimo.
"Po prostoj računici, ja sam 40 godina života proveo u zatvorenom prostoru." – rekao je Joseph Allen, profesor na Harvardu u svom upečatljivom obraćanju na VELUX danima u Parizu 9. i 10. oktobra 2019. godine, i dodao da "svi pričamo o treniranju, zdravoj hrani, negativnim uticajima pušenja, a zaboravljamo da 80 miliona ljudi živi u nezdravim zgradama, odnosno, svako treće dete". Šta možemo da uradimo po tom pitanju? Sledeći test daje nam dobre smernice…
Svi pričamo o treniranju, zdravoj hrani, pušenju, a zaboravljamo da 80 miliona ljudi živi u nezdravim zgradama, odnosno, svako treće dete!
Profesor Joseph Allen s Harvarda radio je istraživanje u jednom poslovnom prostoru na Menhetnu u kojem je učestvovalo 24 radnika. Merena je produktivnost radnika u zavisnosti od ventiliranosti prostora i rezultati su pokazali da sa dupliranim dotokom svežeg vazduha, radnici pokazuju osam posto bolje performanse i bolje reaguju na probleme. Iako troškovi za ventilaciju rastu, računica na kraju kaže da se zbog bolje produktivnosti godišnje uštedi 6.500 dolara na platama po osobi.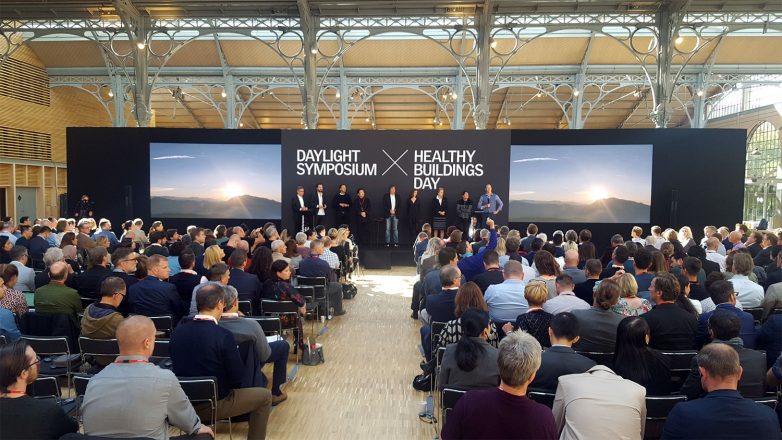 Zgrade moraju da dišu
Stoga je preporuka Josepha Allena da se u prostor unese što više svežeg vazduh jer zgrade moraju da dišu. "Moramo se povezati s prirodom i uneti što više dnevne svetlosti u prostor" – kaže Allen i dodaje da nam je potrebno više prozora i zelenila u prostoru. "Neispunjavanje ovih uslova može da dovede do astme, smanjenja kognitivnih funkcija, a na kraju to vodi ka dužem i češćem odsustvu zaposlenih s posla. Čak 400.000 ljudi umre godišnje od vazdušnog zagađenja!" – zaključuje profesor s Hardvarda.
Jedan od primera kvalitetno ventiliranih i osvetljenih prostora jeste Le Carreau du Temple, velelepno zdanje u centru Pariza u kojem je održan osmi po redu VELUX Daylight Symphosium i četvrti Healthy Buildings Day. Naime, ovaj objekat izgrađen je krajem 19. veka na zemljištu koje je originalno pripadalo vitezovima iz Jerusalima. Zdanje je jedno vreme služilo kao hram, potom kao bolnica, a dugo vremena i kao hotel. Kompletno je renovirano 2007. godine po projektu StudioMilou Architecture, a danas služi kao jedinstveni prostor za organizaciju događaja i kulturnih manifestacija. Objekat krasi impresivna zastakljena lanterna koja omogućava veliki prodor svetlosti u unutrašnjost prostora, a svi koji smo bili unutra uživali smo u sunčanim pariskim danima iako smo bili u zatvorenom, ali dobro provetrenom, prostoru.
Stvaranje jakih kontrasta između dnevnog i noćnog režima povećava kvalitet spavanja za 6,4 posto.
Uživanje je moguće ostvariti i u domovima tako što ćemo projektovati veće otvore u fasadama, svetlija i provetrenija potkrovlja i zelenija okruženja. Koliko je dnevna svetlost bitna pokazalo je i istraživanje organizacije ForHealth koje kaže da stvaranje jakih kontrasta između dnevnog i noćnog režima povećava kvalitet spavanja za 6,4 posto. Dakle, za bolje spavanje moramo obezbediti prostore koji su danju što svetliji, a noću što tamniji. A spavanje na poslu? Izbegnite ga tako što ćete bolje provetravati prostore…
Stanovi s više dnevne svetlosti su skuplji
O važnosti dnevne svetlosti ali i njenom uticaju na cenu nekretnina govorio je profesor Christoph Reinhart sa renomiranog američkog Univerziteta MIT. Njegova studija "Value of Daylight in Office Buildings" pokazala je ne samo da su stanovi na Menhetnu s više dnevne svetlosti skuplji, već i da postoji uticaj direktan uticaj količine dnevne svetlosti na cenu rentiranja poslovnih prostora. Naime, istraživanje s MIT-a pokazalo je da se prostori sa sDA (Spatial Daylight Autonomy) većim od 55%, u proseku iznajmljuju za 6 procenata veću cenu.
"Razmislite sledeći put pre nego što odbijete ideju arhitekte za više otvora u objektu i prozračnijim staklima na fasadi" – kaže Reinhart i dodaje da kompanije plaćaju veće cene za rentriranje prostora na višim spratovima gde ima više dnevne svetlosti.
Zgrade koje se će nas zbližiti
Da je zdravlje ljudi bilo u fokusu VELUX dana u Parizu govori i gostovanje Carle Cammille iz Space10, koja je na početku svoje saradnje s Ikeom zapitala šta bi radila da ima sve pare ove kompanije da svet učini boljim. Polazna tačka za njeno razmišljanje bio je podatak da će do 2050. godine čak 70 posto čovečanstva živeti u gradovima, što znači više usamljenosti i stresa bez obzira na to što ćemo zapravo živeti bliže jedno drugom.
"Rešenje je u deljenju" – kaže Cammille koja je osmislila Urban Living Project u čijoj osnovi je adaptivni sistem zgrada koji omogućava individualno prilagođavanje stanova ali s fokusom na povezivanje s komšilukom.
Zgrade bi se gradile od održivog drveta, a sastavljale bi se i rastavljale kao Ikea nameštaj. Stanari bi gajili hranu, delili bi resurse i zajedničke prostore što bi sve zajedno uticalo na smanjenje troškova života ali i na međusobno zbližavanje.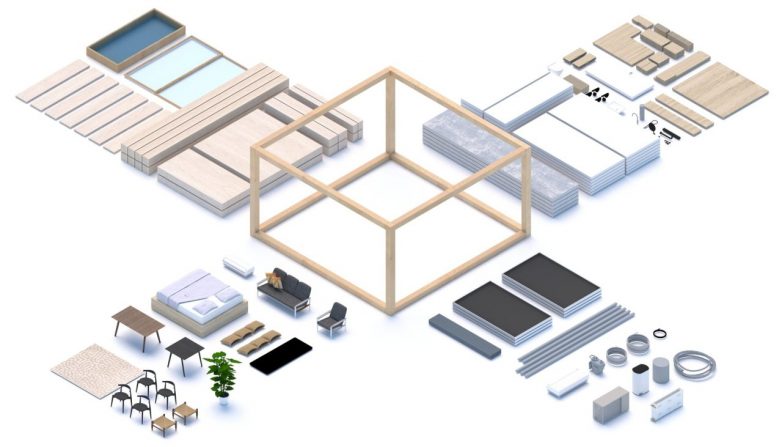 Dnevna svetlost ne sme biti luksuz
VELUX dani u Parizu ukazali su na neophodnost okretanju zdravijem životu u zgradama u kojima živimo. Investitori bi trebalo da bolje razumeju potrebe ljudi u svetu izmenjenim klimatskim promenama, arhitekte bi morale da projektuju tako da im je zdravlje korisnika njihovih prostora bude na prvom mestu, dok bi mi svi ostali trebalo da zahtevamo prostore u kojima ćemo se osećati raspoloženije, u kojima ćemo disati punim plućima i prostore u kojima će velika količina dnevne svetlosti biti standard, a ne luksuz.
Kad ste već ovde…