Arhitektura
Arata Isozaki dobitnik nagrade Pricker za 2019. godinu
Ovaj japanski arhitekta nije pratio trendove – on je sam utabao svoj vlastiti put!
Japanski arhitekta Arata Isozaki je laureat Prickerove nagrade za 2019. godine za arhitekturu. Isozaki, koji je se bavi arhitekturom od 1960. godine, već se dugo smatra za velikog vizionara u arhitekturi zbog njegovog futurističkog pristupa projektovanju koji ne poznaje granice. S preko 100 izgrađenih objekata, Arata Isozaki, koji je osmi Japanac koji je poneo ovu prestižnu arhitektonsku nagradu, veoma je poštovan i uticajan među svojim kolegama.
Arata Isozaki rođen je 1931. godine na japanskom ostrvu Kjušu, a njegovi početni koraci u arhitekturi bili su pod velikim uticajem svetskih dešavanja u tom periodu. Isozaki je imao samo 12 godina kada su Hirošima i Nagasaki stradali u Drugom svetskom ratu, a njegov rodni grad je sravnjen sa zemljom. "Moji prvi dodiri s arhitekturom bili su zapravo praznine u arhitekturi, pa sam ja zato bio usmeren na to da moram da obnovim kuće i gradove".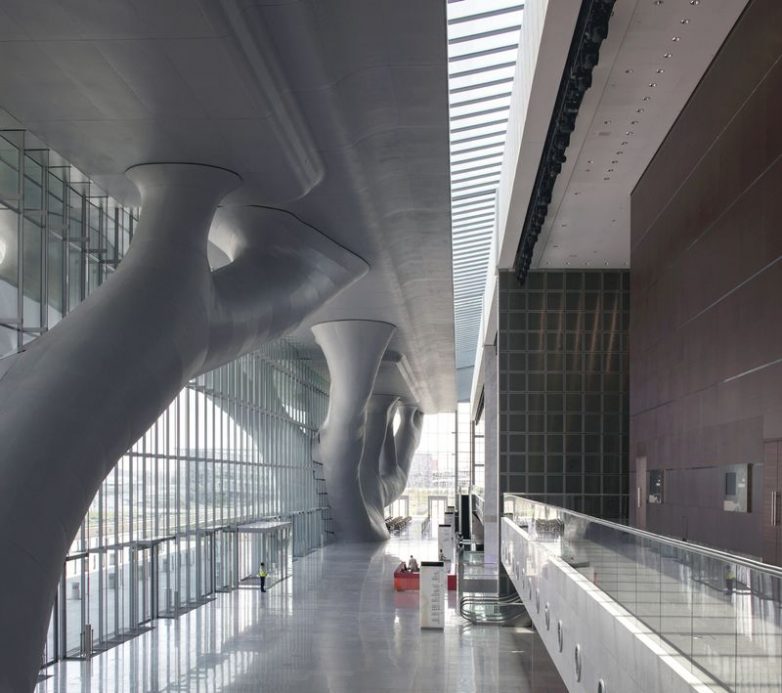 Promena je postala stalna. Paradoksalno, to je postao moj stil.
Završio je arhitekturu 1954. godine na Univerzitetu u Tokiju, a pre nego što je počeo da radi za Kenzoa Tangea, takođe dobitnika Prickera 1987. godine, završio je i doktorat. Isozaki je brzo postao Tangeov štićenik, radeći blisko s njim sve dok nije osnovao svoju firmu 1963. godine.
Japan je u to vreme bio u periodu velikih promena i obnove, a još se duhovno oporavljao od posledica rata. "Da bih pronašao najprikladniji način za rešavanje ovih problema, nisam mogao da se zadržim na jednom stilu", kaže Isozaki. "Promena je postala stalna. Paradoksalno, to je postao moj stil."
Radi radovi
I zaista, rani radovi Isozakija ističu se futurističkim pristupom, kao što je City in the Air, njegovom masterplanu za grad Shinjuku. U toj viziji, zgrade i saobraćajna mreža lebdeli su iznad gradskih zidina – što je ekstremni odgovor na (u to vreme) pomahnitali tempo urbanizacije i modernizacije u Japanu. Iako ambiciozni plan nikada nije realizovan, on je dao ton za mnoge buduće Isozakijeve projekte.
Isozakijeve radove karakterisao je zanimljivi spoj metabolizma i brutalizma – razvijen u saradnji s mentorom Kenzom Tangeom, koji se smatra za osnivačem japanskog metabolizma. Isozakijevi radovi koji se posebno ističu u ovom periodu su biblioteka Oita Prefectural, ženska škola u Iwati i brojni drugi projekti za banku Fukuoka.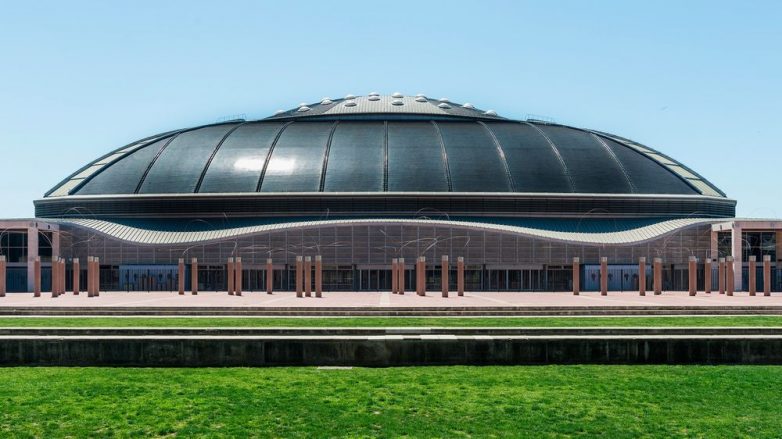 Svetska slava
Međutim, tek 1970. godine Isozaki dobija internacionalnu prepoznatljivost, pošto je njegov Festival Plaza za EXPO70 (prva svetska izložba u Japanu) osvojio sve posetioce. Isozaki potom stavlja potpis na druge značajne projekte kao što su Art Tower Mitor, Muzej savremene umetnosti u Los Anđelesu i dvorana Sant Đordi u Barseloni. Nedavno je Isozaki završio Muzej u Hunanu, koncertnu dvoranu Harbin, koncertnu dvoranu u Krakovu i toranj Allianz u Milanu.
"Isozakijev opus je opisan kao heterogen i obuhvata projekte od vernakularnog do visokotehnološkog", navodi se u obrazloženju žirija. "Jasno je da on nije pratio trendove, nego da sam utabao svoj vlastiti put."
Isozaki je tokom karijere dobio brojne nagrade i priznanja, a među najvažnijim su nagrada Arhitektonskog instituta Japana 1974, zlatna RIBA medalja 1986, kao i nagrada Američkog instituta za arhitekte 1992. godine.
Ceremonija dodela Prickerove nagrade za 2019. biće održana u Versaju ovog maja, a potom će Arata Isozaki održati i javno predavanje u Parizu.
Kad ste već ovde…