Kako je moguće da skoro ništa što je izgrađeno u poslednjih 25 godina nema težinu umetničke vrednosti kao nešto što je nastalo pre Drugog svetskog rata? Struka negde greši, ali ne u projektovanju već u edukaciji šire javnosti, piše istoričar umetnosti Marko Stojanović.
Nedavno smo pokrenuli glasanje za najlepšu zgradu u poslednjih 25 godina. Identično takmičenje već je održano za najlepšu savremenu novosadsku zgradu, pa smo želeli da vidimo kakav će ishod biti u Beogradu. Primarni razlog zbog kojeg je pokrenuto ovo glasanje je upoznavanje publike s vrednostima savremene arhitekture i novim ostvarenjima koja su nastala u poslednje dve decenije, a o kojima šira javnost gotovo i da nema uvida.
Pre par meseci imao sam prilike da u jednom kraćem članku u listu Nedeljnik, pogledam rang listu najlepših zgrada u Beogradu. Ovaj nedeljni list je sproveo anketu na svom portalu, u kojoj su učestvovali njegovi čitaoci, koji su sami predlagali zgrade. Nije bilo ograničenja u smislu perioda nastanka ili arhitektonskog stila, a rezultati su bili donekle očekivani, ali i zapanjujući. Uzmimo u obzir da je čitalačka publika lista Nedeljnik na iole višem intelektualnom nivou, malo su me obeshrabrili sami rezultati.
Struka negde greši, ali ne u projektovanju već u edukaciji šire javnosti.
Za početak, najviše mesta na rang listi zauzela su ostvarenja nastala pre Prvog svetskog rata, ali i ona međuratna, uključujući i pobedničku zgradu – Fakultet tehničkih nauka (arhitekata Nikole Nestorovića i Branka Tanazevića). Jedina zgrada modernog pravca koja se našla u prvih 30 mesta bio je BIGZ (arhitekte Dragiše Brašovana), dok sva druga dela sa spiska pripadaju akademizmu, secesiji, ar dekou ili neovizantijskom stilu. Sve u svemu, dominantan je istoristički, to jest, dekorativistički pravac u arhitekturi. Davno prevaziđen među arhitektama, a do skoro se mislilo i kod drugih ljubitelja ili poznavaoca arhitekture. Međutim, stanje u struci se baš ne poklapa sa stanjem među ostatkom građanstva. Ovo ne znači da moje zapažanje vređa, to jest, nipodaštava intelekt i ukus naših građana, već mi govori da struka negde greši, ali ne u projektovanju već u edukaciji šire javnosti.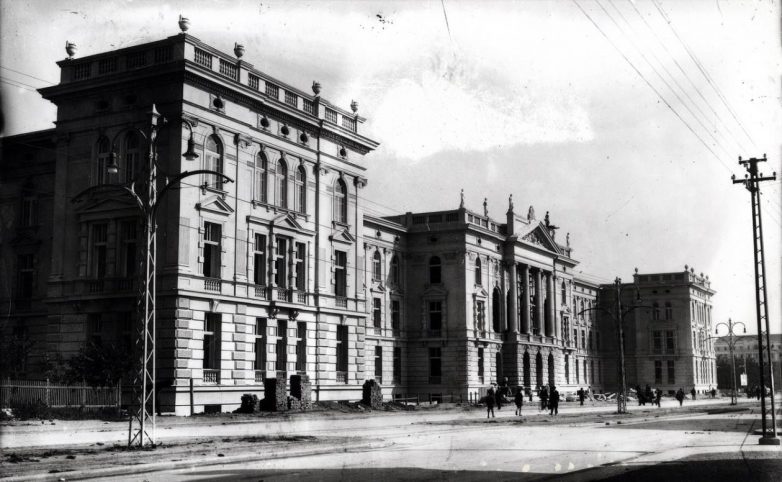 Belle epoque i njeni odjeci u 20. i 21. veku
Period "dugog 19. veka", kako ga nazivaju istoričari i istoričari umetnosti, ali i Belle epoque (Lepa epoha), koji je trajao od početka Francuske revolucije do kraja Prvog svetskog rata (1789 – 1918), poklapa se sa drugim kulturno-umetničkim ostvarenjima u Evropi i svetu. Na prvom mestu u arhitekturi, gde je bezuslovno dominirao stil akademizam. On nastaje na temljima klasicizma, odnosno, upotrebljavanja klasičnih motiva (stilski stubovi, lukovi, timpanoni, balustrade itd.) u tada novoj arhitekturi stambenih, poslovnih, rezidencijalnih i sakralnih objekata, koji se tokom 19. veka proširio širom sveta, koji je bio pod uticajem kolonijalnih sila. Nakon Prvog svetskog rata, polako počinje da biva potisnut od novih stilova, među kojima ar deko u Francuskoj, koji je takođe bio dekorativistički ili ekspresionizma i bauhausa u Nemačkoj, koji su bili uglavnom bezornamentalni. Ova druga kategorija, bezornamentalne moderne, nakon Drugog svetskog rata, odnosi pobedu, pa kao nekada akademizam i moderna postaje jedan novi internacionalni stil, kako su ga nazvali arhitekta Filip Džonson i istoričar arhitekture Henri Rasel Hičkok.
Moderna je smetala totalitarnim režimima jer u njoj nije videla nikakav psihološki uticaj koji bi ove zgrade ostavljale na stanovništvo.
Internacionalna moderna i njoj srodni stilovi bili su pravo otkrovenje za investitore poslovnih objekata, banaka, robnih kuća i drugih utilitarnih objekata. Međutim, ovaj arhitektonski izraz već u početku biva stran širem auditorijumu, koji je navikao da gleda klasičnu dekoraciju na palatama, koje su i dalje u svesti ljudi bili simboli moći i uspeha. Moderna je naročito smetala nadolazećim totalitarnim režimima, koji u njoj nisu videli ništa monumentalno, to jest, nikakav psihološki uticaj koji bi ove zgrade ostavljale na stanovništvo. Zato se totalitarni režimi okreću akademizmu, doduše u nekoj vrsti vulgarnog oblika. Staljin naređuje da se ideje ruskog konstruktivizma polako odbacuju i da se ponovo vraća arhitektura carske Rusije, dok Hitler zabranjuje rad Bauhausa, uz izgovor da je to dekadentna arhitektura i na velika vrata takođe uvodi klasične motive. Širom Evrope je počela da se rađa jedna nova, upečatljiva arhitektura, koja je svojom naglašenom monumentalnošću ostavljala snažan utisak na stanovništvo Trećeg Rajha i SSSR-a. Završetkom Rata, to jest, smrću Staljina, ovi stilovi polako iščezavaju i oslobađaju prostor internacionalnoj moderni.
Dominacija moderne i njen ćorsokak u Srbiji
Iako su još 20-ih i 30-ih godina moderne ideje polako preuzimale primat u Evropi, Kraljevina Jugoslavija nije još bila spremna da im se posveti. Svest investitora, na prvom mestu kralja Aleksandra Karađorđevića, a zatim i privatnih investitora, bankara i industrijalaca, nije uvek bila na najvišem nivou kada je reč o odabiru arhitektonskog manira u kojem bi bile izvedene zgrade u državi, to jest, Beogradu kao njenoj prestonici. Kralj Aleksandar se najviše držao internacionalnog ampir-akademizma u kojem su projektovali ruski arhitekti, dok su na poslovnim zgradama i bankama dugo godina i dalje dominirali istoristički i dekorativistički motivi. Palata Albanija (arhitekte Branko Bon i Miladin Prljević), dečija poliklinika (arhitekta Milan Zloković) i BIGZ (arhitekta Dragiša Brašovan) bili su značajniji biseri moderne nastali u ovom periodu.
Nakon Drugog svetskog rata i pobede internacionalnog stila u svetu, a nakon kolebanja FNR Jugoslavije posle Rezolucije Informbiroa, jugoslovenskim arhitektama je ipak dozvoljeno da projektuju u internacionalnom arhitektonskom izrazu. Ovo je kao rezultat imalo autorski razvitak moderne arhitekture do neslućenih granica.
Za razliku od predratnog perioda, kada su arhitekte u većini slučajeva projektovale i izvodile zgrade koje su bile manje ili više uspešne replike evropskih uzora, posleratni period donosi slobodu u projektovanju i nastanak ostvarenja koja su bila gotovo u potpunosti originalna i po svojim kvalitetima rame-uz-rame sa delima svetskih arhitekata.
Radilo se u raznim materijalima, a ponajviše u armiranom betonu, kamenu, staklu i čeliku, što je tada bilo po najsavreminijim svetskim standardima. Od prvobitnih "kutija" i "sanduka", kako su u šali nazivali zgrade rane moderne, domaće arhitekte su izvele nesvakidašnja ostvarenja, poput Palate SIV-a (tim arhitekata, završno sa arhitektom Mihailom Jankovićem), Generalštaba – DSNO (arhitekta Nikola Dobrović), Muzeja savremene umetnosti (arhitekte Ivan Antić i Ivanka Raspopović), centra Fontana (arhitekta Uroš Martinović), Geneksovih kula (arhitekta Mihajlo Mitrović) i Sava centra (arhitekta Stojan Maksimović). Posebno mesto zauzimaju spomen-obeležja stradalima u Drugom svetskom ratu, na čijem polju je besprekorno dominirao arhitekta Bogdan Bogdanović.
Više od jedne decenije dominirao je neukus, a tek poneka kvalitetna zgrada bila je izgrađena.
Sredinom 80-ih godina, jedan deo struke smatrao je da moderna mora biti usavršena, odnosno, da evoluira u nešto što se u svetu već uveliko pojavljivalo pod nazivom postmoderna. Raspad SFR Jugoslavije prekinuo je ovaj razvitak, prepuštajući domaću arhitekturu na milost i nemilost investitorima koji su imali sredstava, ali ne i ukusa/svesti kako bi njihove stambene ili poslovne zgrade mogle da izgledaju. Više od jedne decenije dominirao je neukus, a tek poneka kvalitetna zgrada bila je izgrađena.
Pored zastoja u projektovanju kvalitetnih objekata dolazi do mnogo značajnijeg problema – prestanka edukacije i informisanja šire javnosti o tome šta je to kvalitetna arhitektura i kako izgledaju kvalitetne zgrade koje se projektuju u svetu. Struka se zatvorila u svoje unutrašnje krugove, prestala je da promoviše svoja ostvarenja, a kao posledicu dobili smo generacije Beograđana koji ne podnose kompleks Generalštaba jer ga smatraju simbolom propale države i dominacije JNA, a koji sva druga posleratna ostvarenja nazivaju "betonski socrealizam", iako tako nešto ne postoji i koji pozitivno vrednuju jedino arhitekturu koja je nastala do 1945. godine. Savremena arhitektura, koja je nastala u poslednjih deset ili dvadest godina, velika je nepoznanica široj javnosti, kako po tome ko je projektovao tako i u kojoj meri je u skladu sa svetskim arhitektonskim trendovima.
Kako je moguće da nijedna nova zgrada ne valja?
Posebnu mržnju na sebe navukle su zgrade zbog prirode svojih investitora, kada su u pitanju domaći (kontraverzni) biznismeni, jer velika većina građana smatra da su jedino sadašnji investitori na nepošten način došli do sredstava za gradnju, dok su predratni, čijim zgradama se inače dive, svoja sredstva zarađivali isključivo na legalan način. Kako je moguće da skoro ništa što je izgrađeno u poslednjih 25 godina nema težinu umetničke vrednosti kao nešto što je nastalo pre Drugog svetskog rata? Da li su građani Beograda needukovani ili nezadovoljni onim što se projektuje i izvodi samo zato što oni nemaju nikakvu satisfakciju od toga (materijalnu ili emotivnu), jer sva finansijska dobit i slava odlaze biznismenima koji finansiraju izgradnju novih objekata? Kako je moguće da se naši građani dive nekim neobičnim, savremenim zgradama, koje se grade u svetu, ali su protiv bilo kakve savremene domaće arhitekture, konstantno se pozivajući na floskulu da "Beograd mora da se vrati starim zgradama i stilovima, kao što su Beč, Budimpešta ili Pariz"?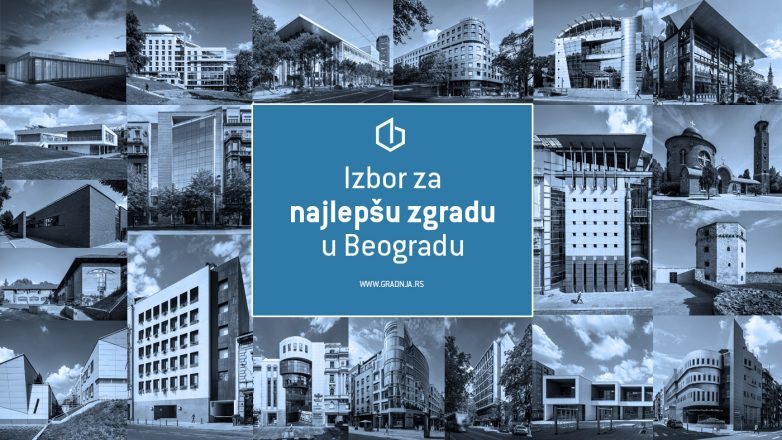 Napraviti od arhitekture ponovo cenjenu struku
Jako puno otvorenih pitanja, na koje će struka, ali i šira publika, tek morati da odgovore. Kako od arhitekture ponovo napraviti cenjenu struku, čiji će protagonisti ponovo biti poznati, cenjeni i uticajni u društvu? Kako arhitekte i arhitekturu ponovo približiti drugim građanima? Odgovor na sva ova pitanja je – edukacija i komunikacija. Promovisanje domaćih arhitekata i njihovih ostvarenja, ali i njihova pojedinačna privatna inicijativa na uključenje u ostale društvene tokove. Arhitekte ne smeju bežati od umrežavanja sa ljudima iz drugih struka i slojeva društva, a moraju konstantno raditi na (samo)promociji svojeg rada. Ako sve to ne izostane, šira javnost će ponovo biti upoznata sa novim herojima i njihovim dostignućima.
Kad ste već ovde…