Softver
Najkorisniji saveti za BIM početnike
Vreme za prelazak na BIM je stiglo, a ovi saveti (od srca) će vam pomoći da lakše prebrodite njegovu implementaciju u vaš svakodnevni rad.
Bez obzira da li radite u svojoj maloj firmi ili ste deo velikog tima u arhitektonsko-građevinskoj kompaniji, kada krenete u implementaciju BIM-a (Building Information Modeling) neophodno je da u obzir uzmete tri najvažnija aspekta: tehnologiju, proces rada i ljude koje će sve to povezati. Pročitajte zašto je to najvažnije ukoliko (konačno) želite da pređete na BIM!
Tehnologija
Koji program da koristim?
Pri implementaciji BIM-a, treba imati na umu hardverske i softverske potrebe jer za razliku od CAD rešenja, BIM softveri su daleko zahtevniji.
Trenutno, dva najpopularnija softvera na tržištu su Autodesk Revit i Graphisoft ArchiCAD. Iako svaki od njih ima svoje prednosti i mane, oba su sposobna da izađu na kraj s projektom kakav god ste zamislili. Pri opredeljivanju za softver neophodno je da razmislite ko će još učestvovati u projektu, šta će se još od alata koristiti pri projektovanju, kao i šta su uže specijalnosti svakih od softvera.
Revit ili ArchiCAD?
Večito pitanje, ali može se dati odgovor. Za početak, važno je koje operativne sisteme podržavaju ova dva programa. Dok Revit radi samo na Windowsu, AchiCAD radi i na Microsoftovoj platformi ali i na Macu. Takođe, obratite pažnju na verziju softvera, jer Revit 2018 ne može da otvori fajl snimljen u Revitu 2019 što zna da napravi probleme u radu. ArchiCAD to može da uradi, ali svakako treba imati na umu da se gube podaci kada se fajl novije verzije otvara u starijem softveru.
BIM softver je poznat da troši veliku količinu RAM-a, pa što stavite više memorije u vaš računar to bolje.
Što se tiče hardvera, BIM softver je poznat da troši veliku količinu RAM-a, pa što stavite više memorije u vaš računar to bolje. Isto važi i za snagu procesora – CPU nikad nije dovoljno brz. Da biste bolje razumeli koje su minimalni hardverski zahtevi za svaki od programa, proverite tehničke specifikacije za Revit ili ArchiCAD.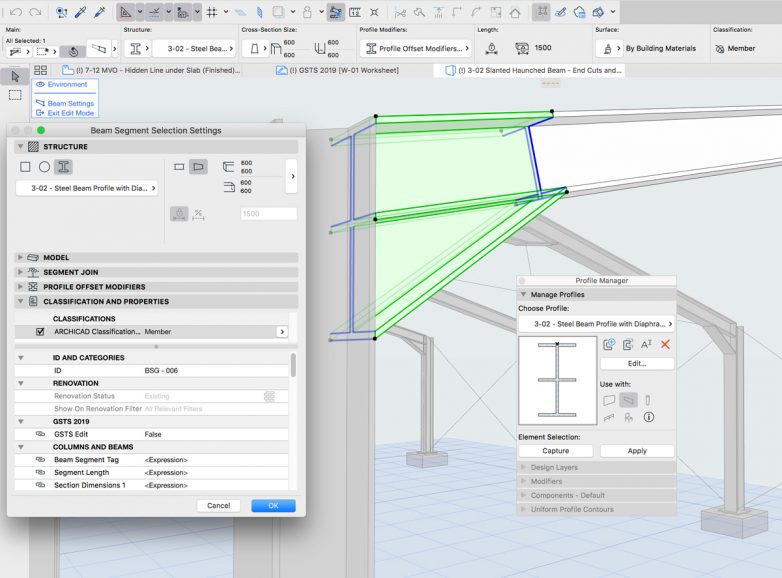 Procesi
Postepena implementacija BIM-a
Integraciju novog softverskog okruženja u svakodnevni rad treba početi s određivanjem jasnih ciljeva koje želite da ostvarite s implementacijom BIM-a, zato što oni mogu da variraju od kompanije do kompanije ili od osobe. Postoje puno nivoa implementacije BIM-a i pošto je to postepeni proces koji se mora uraditi s strpljenjem i sa što boljom organizacijom, pomoć BIM menadžera može biti od ogromne koristi.
Pomoć BIM menadžera pri implementaciji novog softverskog okruženja u projektovanju može biti od (veoma) velike koristi.
Kada ste odredili ciljeve implementacije, treba da vidite koliko će to uticati na vašu produktivnost. Za početak treba odvojiti vreme za učenje softvera koje može potrajati i nekoliko meseci. Optimizacija vremena učenja i početka primene BIM-a može se postići tako što će se on za početak implementirati na beta projektu.
Beta projekat može biti paralelno rađen projekat ali koji se iz početka radi u BIM-u, koji će biti idealno okruženje za učenje, rad, i pronalaženje slabih tačaka pre nego što se BIM implementira na aktuelan projekat. Beta projekat takođe može biti dobra polazna tačka za pravljenje interne dokumentacije i standarda za modelovanje koje firma želi da usvoji za ubuduće.
Ljudi
Kakve projekte radite i ko radi na njima?
Bez obzira da li želite da koristite BIM u građevinskoj ili arhitektonskoj firmi, proces usvajanja kreće od određivanja ljudi koji će početi da rade u njemu. Bitno je odrediti profil ljudi koji su spremni da usvoje nove tehnologije i koji su voljni da uče. Takođe, treba znati da nije potrebno da svi članovi tima uče iste alate ili da ih znaju na istom nivou. Neko ko se bavi upravljanjem projekta, ne mora da zna na istom nivou BIM kao i neko ko modeluje tehničke detalje.
Više na BuildUpu!
Učenje i usvajanje novih tehnologija umnogome zavisi od toga koji BIM alat koristite kao i koji stepen integracije BIM-a želite u vašem okruženju. Ali jedno je sigurno – BIM je stigao i vreme je da ga konačno usvojite! Dodatna saznanja o BIM-u i njegovoj implementaciji možete steći na konferenciji BuildUp 2019 koja se održava 16. oktobra a koju organizuje naš portal. Više o konferenciji pročitajte ovde.
Tekst: Academia BIM
Možda će vas zanimati: