Ovogodišnji jednodnevni sajam inovacija u dizajnu enterijera, Trends & Traditions, koji je održan u glavnom gradu Danske, prikazao nam je klasični skandinavski stil u kojem dominira drvo, čiste forme i minimalizam. Za portal Gradnja.rs iz Kopenhagena piše Kristina Janka – Mind Design.
Za jednog arhitektu, kao što sam ja, bilo je pravo uživanje biti gost ovogodišnjeg sajma, jer sam bila u neposrednom kontaktu s najvećim svetskim dizajnerskim brendovima, a besplatan ulaz, ekskluzivni ručak, šampanjac i kafa, samo su doprineli sveopštem utisku glamura i visoke mode u dizajnu enterijera.
Ono što je na prvi pogled bilo očigledno je da su skandinavski dizajneri ostali dosledni drvetu, koje je i njihov tradicionalni materijal, ali takođe ne odustaju ni od minimalizma koji vešto pakuju u moderne enterijere. Međutim, krenimo redom da vidite šta je sve moglo da se vidi na sajmu koji spaja trendove i tradiciju.
Skandinavski dizajneri ostali su dosledni tradicionalnom drvetu, ali takođe ne odustaju ni od minimalizma koji vešto pakuju u moderne enterijere.
Montana je prikazala svoje dobro poznate modularne elemente nameštaja za skladištenje i odlaganje stvari, ali i jako kvalitetne materijale za tapaciranje i podne obloge, kao i novu Guest chair stolicu, koja se sastavlja u sekundi. Jednim potezom nogare se rastavljaju i stolica je spremna za upotrebu. Takođe, nakon upotrebe, stolica se sklapa i lako se odlaže u jedan od Montana ormarića.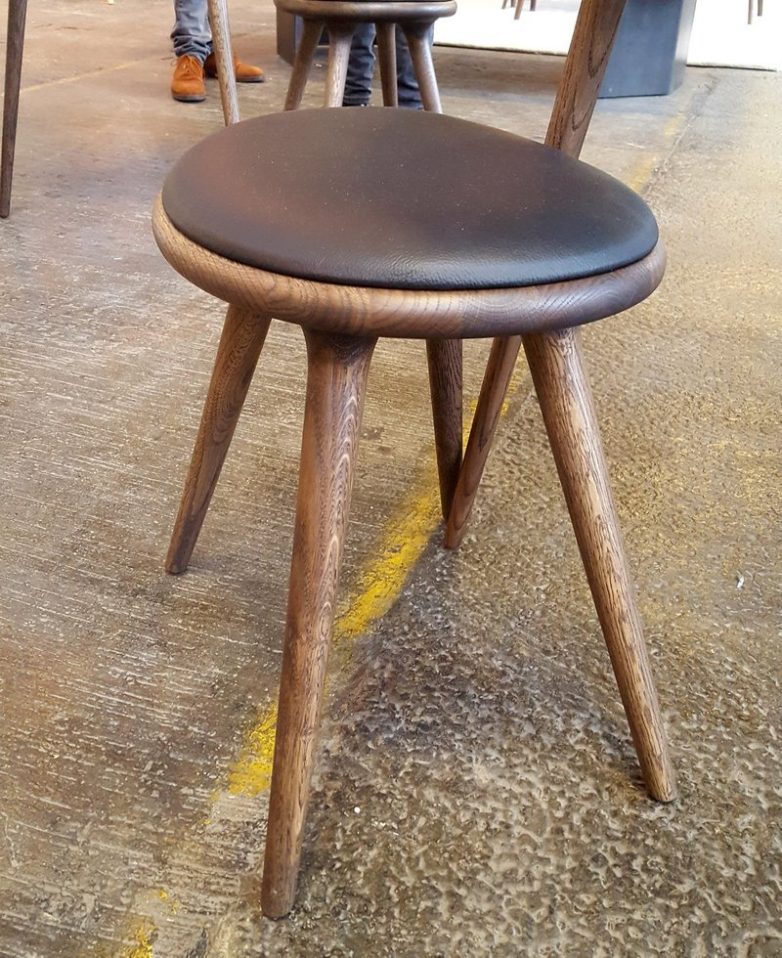 Veoma impresivan bio je i nameštaj firme Mater. Dizajn potpisuje Space Copenhagen, a svojom jedinstvenom proizvodnjom i najfinijom završnom obradom Mater stavlja poseban pečat na drveni nameštaj. Mater nastoji da izbegne i smanji bilo kakav negativan uticaj na životnu sredinu, prateći etičke i održive kriterijume proizvodnje, stvarajući proizvode koji će istovremeno proći test vremena ali i inspirisati potrošače da ih neguju i uživaju u njima. Odličan koncept, visokokvalitetni materijali i održiva proizvodnja doveli su do nameštaja kojem je stvarno teško odoleti. Mater se predstavio sa dva tipa stolica, High stool i Low Stool, koje su izrađene sa drvenom osnovom i tapaciranim sedalnim delom.
Akustične cigle za smanjivanje buke u kancelarijama
Još jednom dokazano je da koncept otvorenog prostora za dizajn kancelarija i nije baš najbolje rešenje, jer mnogo kompanija dolazi sa različitim rešenjima za pregrađivanje i ograđivanje radnih mesta. Različite vrste akustičnih zidova koji mogu promeniti prostore bili su prikazani i na ovom sajmu, a firma Four Design predstavila je super akustične cigle napravljene od akustične pene i vune, dizajnirane da podele prostor i smanje buku. Takođe, dizajneri sve više kreiraju nove "male kancelarije" koje su napravljene kao sto sa stolicom i dva ili četiri niska zida oko njih, i sve to u cilju pružanja privatnosti.
Mahovina ne zahteva svetlost, zalivanje niti obrezivanje, a pritom smanjuje buku u kancelarijama.
Još jedno akustično rešenje stiže nam od švedske kompanije Nord Grona, koja je prezentovala inovativno i jedinstveno rešenje za smanjenje buke sa visokokvalitetnim apsorberom zvuka – prirodnom skandinavskom mahovinom. Dostupna je u različitim veličinama i oblicima, a može se napraviti u 15 različitih boja. Mahovina ne zahteva svetlost, zalivanje niti obrezivanje. Suši se kada relativna vlažnost vazduha padne ispod 35 posto i ponovo se vraća u prvobitno stanje kada je vlažnost vazduha iznad 35 posto. Može se primeniti na zidovima i plafonima, samo kao deo njih, ili kao cela površina. Proizvodi se u obliku kvadrata dimenzija 30×30 cm, 45×45 cm i 60×60 cm, u obliku kruga ø30 cm, ø45 cm i ø60 cm i kao piksel 5×5 cm.
Firma Soft Line predstavila je nekoliko zanimljivih rešenja nameštaja za javne prostore, koji je izrađen sa inteligentnim modularnim elementima i beskrajnim mogućnostima uklapanja i grupisanja. Nežne linije i šarmantna pastelna paleta boja čine ovaj nameštaj vrlo pogodan za svaki tip prostora i omogućavaju lako uklapanje kako u moderne tako i u klasične enterijere.
Uprkos Danskom monohromatskom dizajnu, firma Fraster predstavila je svoju šarenu kolekciju tepisona. Ovog puta pokazali su tepisone od filca, koji su dizajnirani kao kombinacija nekoliko oblika i boja, spremni da odgovore na sve vaše zahteve i dizajnersku maštu. Ove podne obloge vrlo su interesantne, a mogu se koristiti perforirane, to jest, sa rupama u tepisonu, ili se mogu puniti tepisonima u drugim bojama, i tako stvoriti zanimljivo i jedinstveno koloritno rešenje na podu.
Još jedna kompanija je blistala u nedanskoj paleti boja, a to je italijanski Cappellini. Italijanska kompozicija je bila vrla upečatljiva i isticala se koliko bojama toliko i upotrebom različitih materijala. U centru pažnje bio je klub sto izrađen od ekstra providnog stakla u više boja. Zanimljiv i inspirativan pristup, i naravno potpuno drugačiji od skandinavskog dizajna.
Ikone dizajna na jednom mestu
Među mnogim firmama koje su pokazale svoje nove ideje i dizajn, mogu da istaknem još i Flos koji je predstavio neobičan dizajn osvetljenja, Poltrona Frau koja je plenila zanimljivim dizajnom stolica, a Fredericia novim trpezarijama. Nezaobilazna je firma Fritz Hansen koja je zvanični proizvođač ikone dizajna – stolice Egg Chair, slavnog Arne Jacobsena, a na Trends & Traditions predstavila je specijalnu ediciju stolice, proizvedenu povodom 60 godina jubileja.
Kad ste već ovde…