Čuveni pariski sajam nameštaja i dekoracija najavljuje povratak zlata kao i zaobljenih ivica na mobilijaru.
Prošle nedelje je u glavnom gradu Francuske održan prvi od dva godišnja Maison&Objet sajma. U Parizu je fokus na detaljima, na teksturama i ornamentima, na praktičnim ali i onim efektnim asesoarima koji nemaju nikakvu konkretnu funkciju. Samim tim je i čitava manifestacija bila podeljena po segmentima koji se odnose na unikate, ručno pravljenje elemente, inovativne poklon-predmete i druge elegantne dodatke. Ipak, u moru svih ovih prelepih objekata prepoznajemo nekolicinu trendova koji su jače zatalasali od ostalih.
U moru svih ovih prelepih objekata prepoznajemo nekolicinu trendova koji su jače zatalasali od ostalih.
Ukratko, na Maison&Objet sajmu je teško biti "over the top", tako da se nešto eklektičniji brendovi kao što su Kare i Notre Monde u Parizu osećaju malo više kod kuće nego što je to, na primer, bio slučaj u Kelnu.
No, evidentno je da su se evropski dizajneri najviše zabavili radeći na neobičnim foteljama.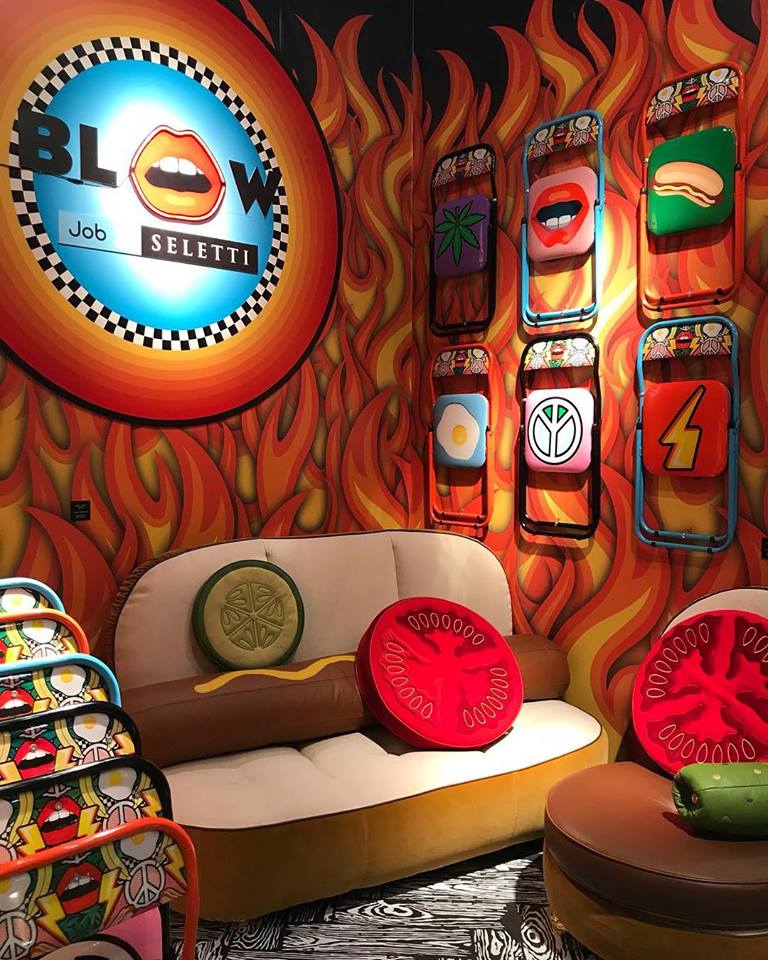 Zlato u svim prostorijama
Iako zlato nije dobilo posebnu kategoriju na manifestaciji, bilo bi fer da je makar onako neformalno nazovemo vodećom kategorijom, budući da je količina pozlate viđene na sajmu Maison&Objet bukvalno nemerljiva. Na primer, domaćini iz kompanije Hamilton Conte zlatnim nijansama uspeli su da spoji ludilo 70-ih i klasični japanski stil. Tu je i italijanska kuća Gervisoni sa tradicijom dugom preko 100 godina, a koja je zlatne elemente praktično iznela u dvorište da upotpune njihove luksuzne boho predmete. Na kraju, tu je i famozna kolekcija kupatila Maison Valentina u kojoj ćete se osećati kao da se kupate u zlatu.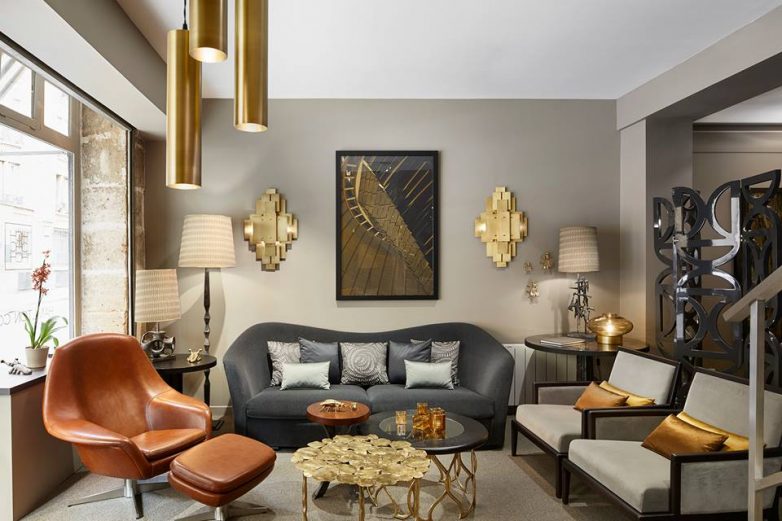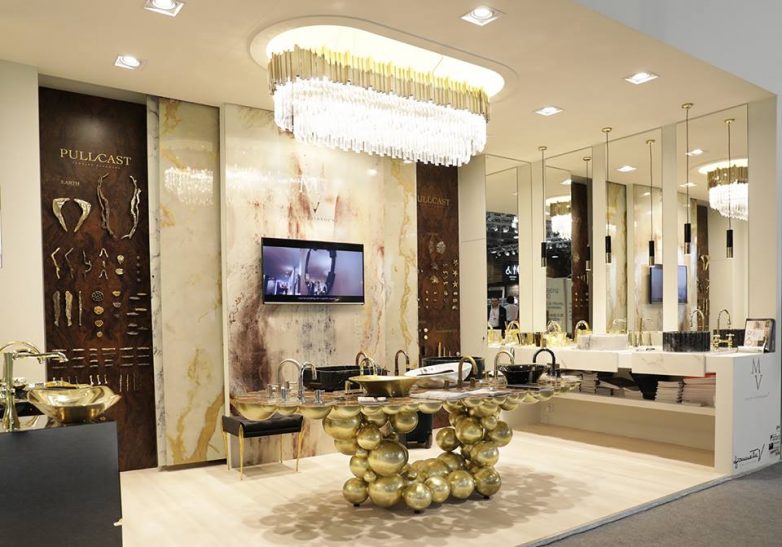 Nameštaj s oblinama
Kada pričamo o vodećim trendovima, utisak je da ćemo oštrim ivicama nameštaja uskoro reći zbogom. Ovalni elementi sada ne predstavljaju puke dodatke. Ovaj oblik se koristi u dizajnu gotovo svih elemenata nameštaja, a prisutan je u svim stilovima. Ipak, ovalni elementi se u najvećem broju mogu naći kod modela rasvete. Španski brend Masquespacio istakao se zahvaljujući šarmantnom lusteru s trepavicama imena Wink. I pored njega, u njihovom asortimanu ima dosta zanimljivih predmeta. Ovalnim elementima, pogotovo lampama poigrala se i italijanska kuća Exteta specijalizovana za luksuzni baštenski nameštaj.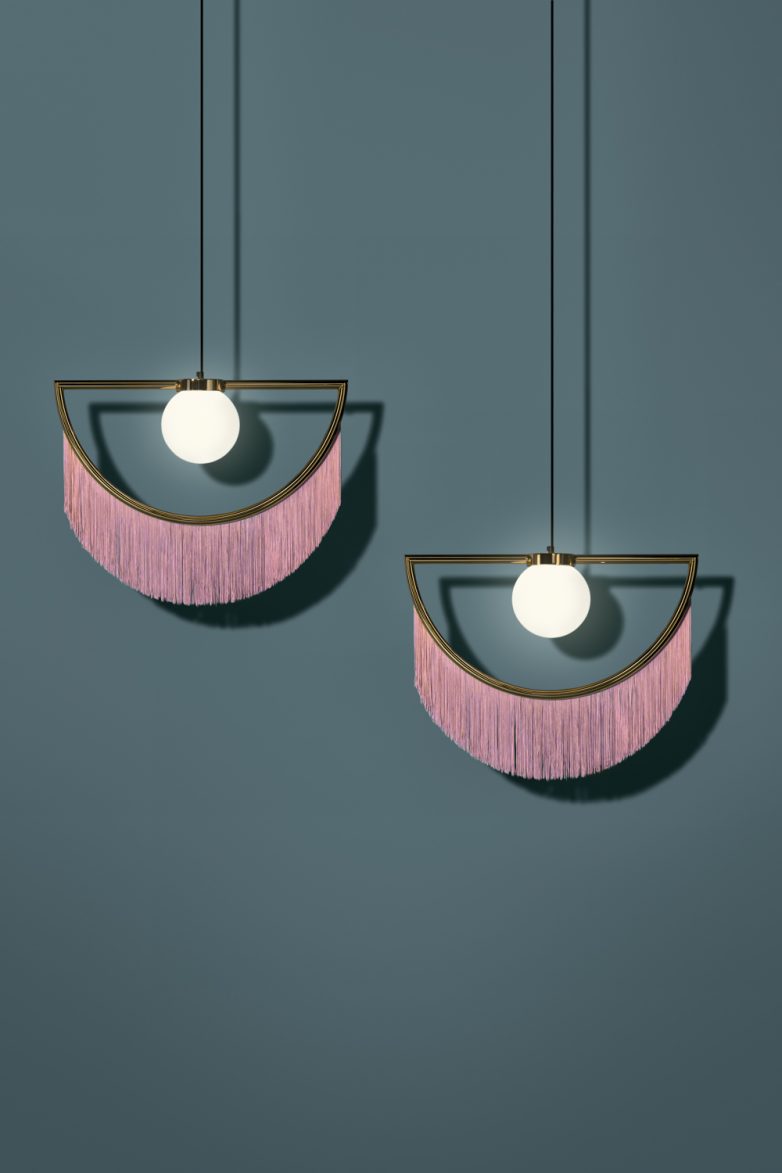 Kad je reč o ovalnom nameštaju, bitno je istaći da je u centar pažnje ponovo došla čuvena Gres stolica kuće Expormim koja je na sajmu predstavila svoju ležernu biznis kolekciju. Još jedan nadaleko poznat model ovalne stolice doživeo je reizdanje u Parizu. U pitanju je stolica The Pot koju je 1960. godine predstavio dizajner Arne Jacobsen za brend Fritz Hansen. Pored nje, kompanija je predstavila i nove varijante stolica The Egg i The Swan.
Skandinavski pečat
Ne možemo da pričamo o nedelji dizajna, a da ne spomenemo skandinavski stil koji kreatorima širom Evrope i dalje predstavlja glavni putokaz. To je potvrdio i žiri salona kada je titulu Dizajnera godine dodelio danskoj autorki Cecilie Manz. Ova dizajnerka se kroz svoje kolekcije nameštaja, spravica i modnih dodataka već godinama poigrava sa skandinavskom tradicijom i modernim formama. Već duže vreme se njeni radovi prodaju pod okriljem kompanije Fritz Hansen.
Pogledajte video o Dizajneru godine – Cecilie Manz:
Retro estetika
Kombinacija retro sila u modernom ambijentu i dalje vlada u dizajnu enterijera. A kada ga još okupate pastelnim nijansama, dobijate pun pogodak! Slede neki od najboljih primera.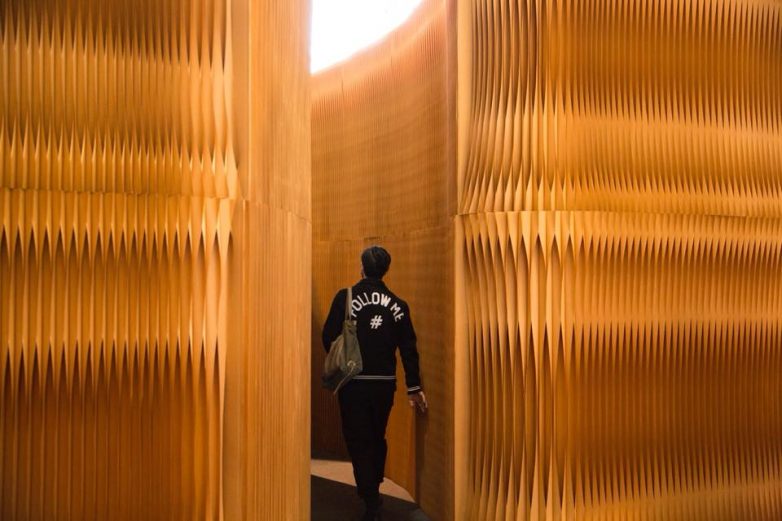 Skoro svi gore navedeni trendovi našli su se u kombinaciji portugalske kuće Mambo Unlimited Ideas koja je ipak uspela da se istakne zahvaljujući neodoljivim boho momentima.
Hrvatska Prostoria predstavila je kolekciju sličnu onoj koju smo imali prilike da vidimo na Beogradskom sajmu nameštaja. O ugledu koji je ova kuća munjevito izgradila u Evropi govori i činjenica da im se štand u Parizu prostirao na preko 200 kvadratnih metara. Njihova udobna fotelja Trifidae i ovog je puta bila u centru pažnje.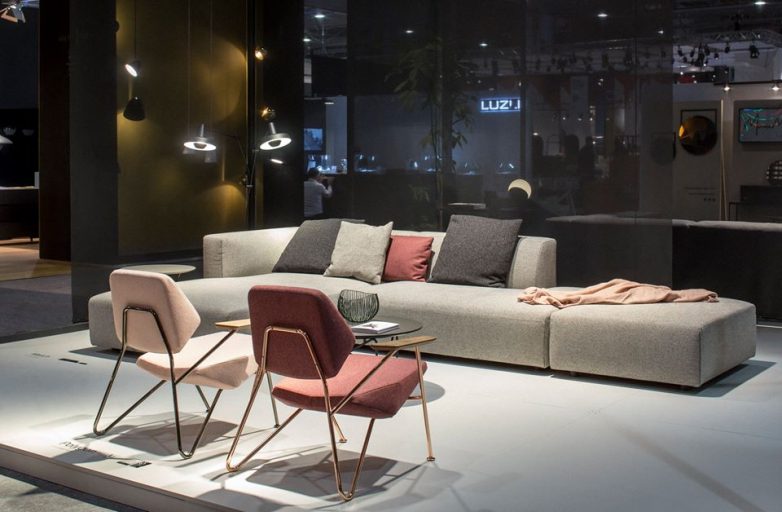 Dizajn za najmlađe
U Parizu su glas dobili i manji dizajneri specijalizovani za izradu namenskog nameštaja. Slovenačka dizajnerka Nina Mihovec sa svojim simpatičnim brendom Ooh Noo pokazala je da nameštaj za decu može da bude ne samo nežan i praktičan, već i vrlo elegantan. Zanimljiva rešenja dečijih soba dali su i Sebra Interior (Danska), Charlie Crane (Francuska) i OyOy (opet Danska). No, svim ovim kolekcijama zajednična je formula: zabava za najmlađe + estetika za odrasle.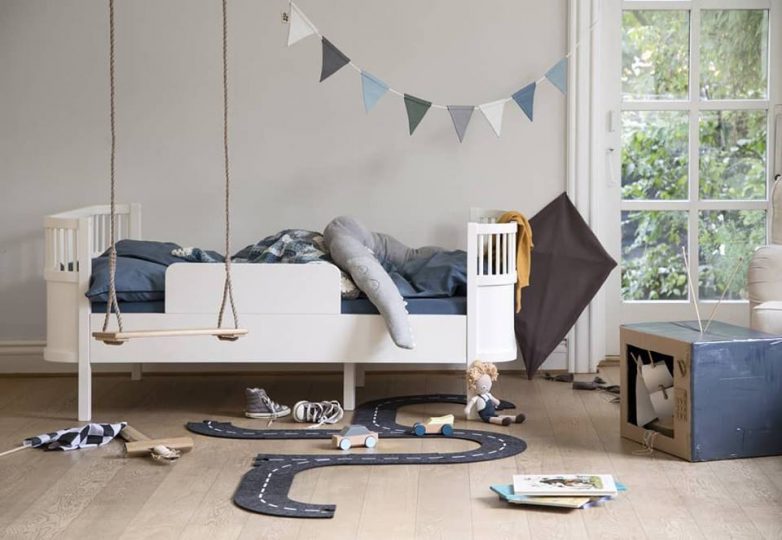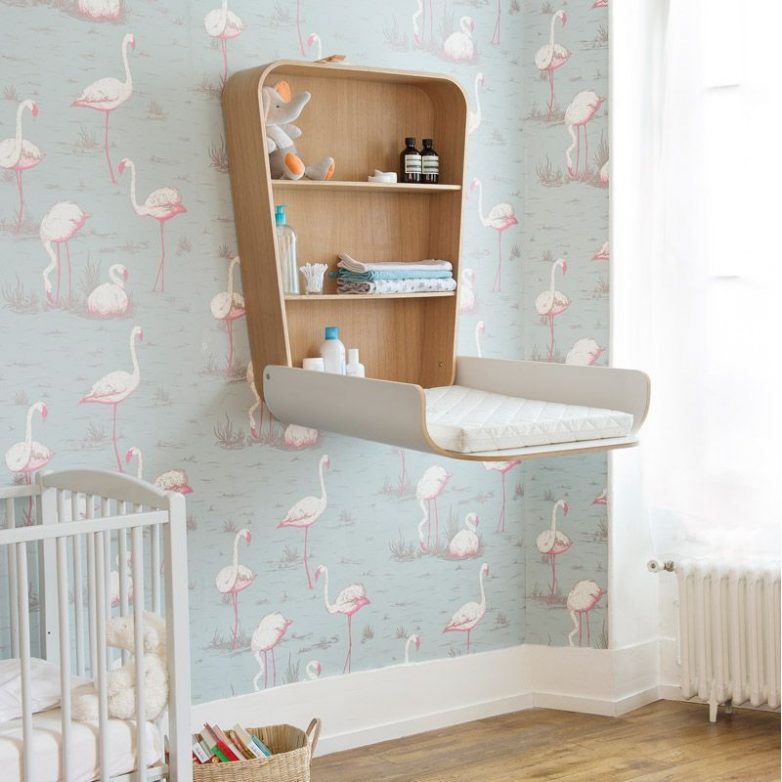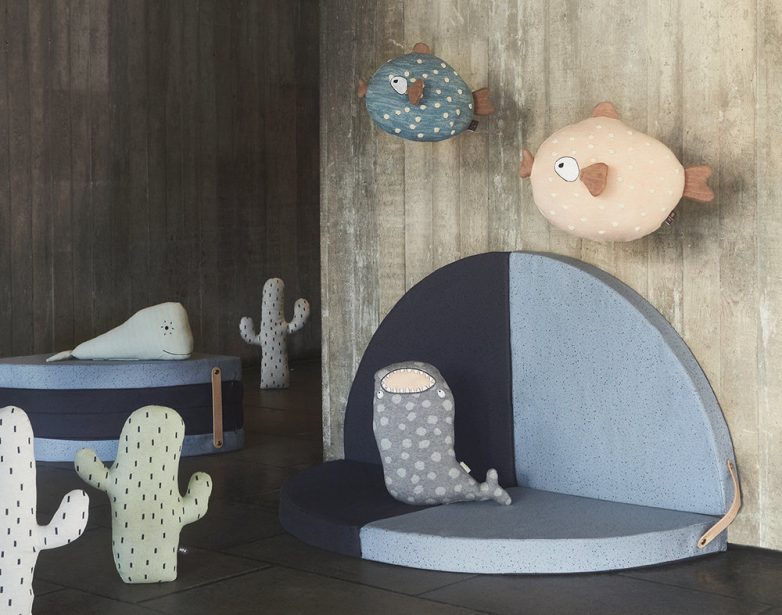 Naslovna fotografija: Fritz Hansen
Kad ste već ovde…