Arhitektura i čovek se suštinski integrišu, odnosno dolazi do sjedinjavanja u kome više niste sasvim sigurni gde prestaje kuća i postaje čovek i obrnuto, kaže Nikezić s Arhitektonskog fakulteta u Beogradu.
Postajemo li robovi tehnologije i kuda nas zaista vodi sveopšta digitalizacija? Jedan od panela konferencije BuildUp 2019: Digitalna gradnja jeste "Digitalni komfor" u kojem će se govoriti o novim tehnologijama koje će oraspametiti naše projekte, gradilišta i domove. Međutim, koliki je zaista uticaj digitalnog na čoveka i arhitekturu, odnosno, zašto polako postaje privilegija živeti u off-line svetu, govoriće dr Ana Nikezić, vanredni profesor, prodekan za nauku i nastavu na Arhitektonskom fakultetu u Beogradu.
Tema vašeg predavanja na konferenciji BuildUp 2019: Digitalna gradnja biće "Domestikacija digitalnog". Koje je značenje ove fraze? Šta su njeni pojavni oblici sagledani iz ugla svakodnevnog korisničkog iskustva?
– Domestikacija digitalnog odnosi se na odomaćenje digitalnog u svakodnevnom životu, a posebno u sferi privatnog života. Na neki način, pežorativno, reč je o pripitomljavanju nepoznatih divljina digitalnog u poznati okvir kuće-doma u savremenom kontekstu grada i društva u celini.
Nemoguće je, a čini mi se i nepotrebno, nabrajati sve moguće oblike domestikacije digitalnog, ali je možda uputno podsetiti na vizionarsku moć pokretnih slika nekih od antologijskih filmova kao što su Odiseja 2020, Blade Runner i Gataka. Podsećanje na kultne scene iz ovih filmova može da pomogne da ugledamo dijapazon već prisutnih pojavnosti digitalnog i virtuelnog u svakodnevnom.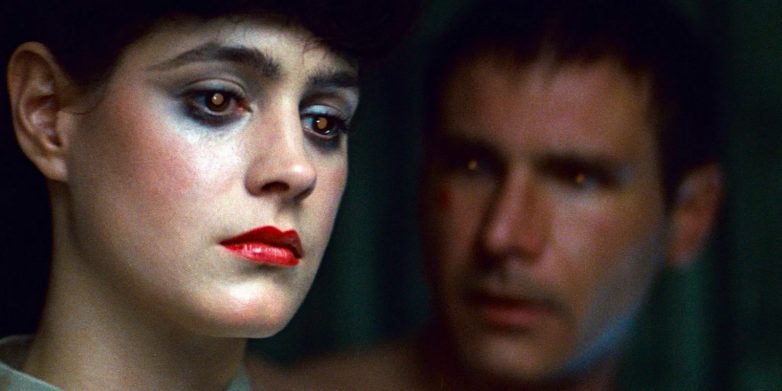 Arhitektura je postala relacioni faktor interakcije čoveka i grada.
Električni komfor iz korena je promenio stil života moderne individue ali i urbo-morfološke karakteristike modernih metropola. Kako kuću sagledavate kao intermedijalnu razmeru na relaciji korisnik-grad, da li biste nam mogli reći nešto više o ključnim istorijskim presedanima transformacije koncepta porodične kuće u gradu 20. veka?
– U 20. veku kuća svakako postaje neposredni komunikator između čoveka i grada i svakako više od puke razmere. Pre svega, čini mi se da nije više reč o čoveku kao korisniku već aktivnom učesniku.
Čini mi se da je kroz 20. vek, kroz oslobađanje unutrašnjeg prostora krutih stega sadržaja i programa, preko otvaranja granica i dinamizacije događaja, sve do fleksibilnog odnosa prostora i vremena, arhitektura učinila korak napred te postala "interface", odnosno relacioni faktor interakcije čoveka i grada.
U vašoj knjizi "Formati za urbani život", tema digitalnih i interaktivnih interfejsa zauzima značajnu poziciju, naročito u poglavlju "Učiti kroz kuću – Perspektiva". Na koji način digitalne tehnologije transformišu koncept porodične kuće u savremenom gradu, sagledano iz ugla principa promenljivosti, složenosti i propustljivosti koje postavljate kao gradivne i opredeljujuće?
Sam naslov poglavlja jasno upućuje na odgovor. Čovek uči od kuće, ona mu nudi nove perspektive. Arhitektura i čovek postaju neka vrsta kiborg kreature 21. veka. Suštinski se integrišu, odnosno dolazi do sjedinjavanja u kome više niste sasvim sigurni gde prestaje kuća i postaje čovek i obrnuto.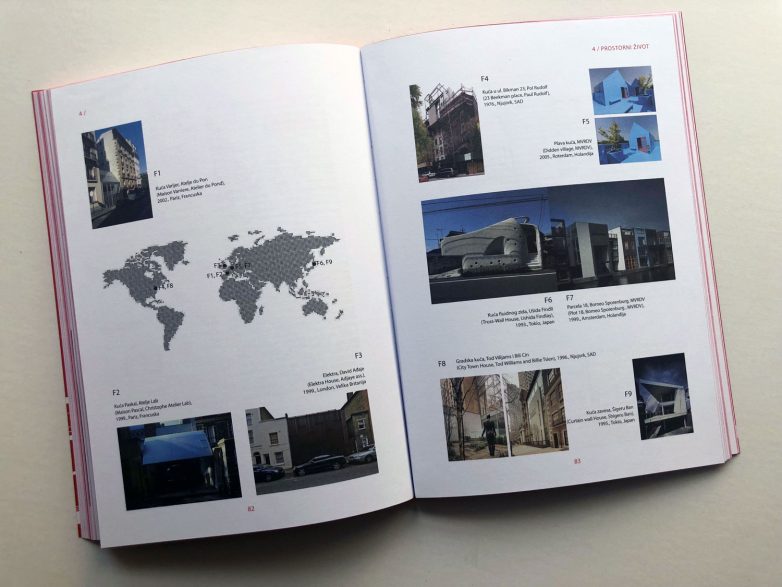 Prikovani smo uz digitalne interfejse. Poglavlje "Avangardne tendencije grada" započinjete tvrdnjom da, kao posledica razvoja telekomunikacija, dolazi do opadanja društvene interakcije stanovništva. Kao paradigmatske, navodite projekte Smitsonovih, Davida Grina i Greg Lina. Šta nam ovi projekti tako značajno govore? Kuda idemo?
– Značajni su jer su direktni, bezobrazno upiru prstom u bolnu tačku, posmatraju "drugu stranu medalje", postavljaju neizrečena pitanja o pravcima razvoja, i pre svega su vizionarski. To je njihova snaga.
U vašoj knjizi, za jedan od ključnih izvora birate monografiju "Ne-privatna kuća". Da li biste nam mogli reći nešto više o ovoj monografiji, ali i tome na koji način digitalno utiče na privatnost i stil života korisnika, a posledično i na koncept organizacije stambenog prostora u savremenom gradu?
– The Un-private House je monografija izašla u sklopu izložbe, kao forma proširenog kataloga, koju je 2000. godine organizovao MOMA u Njujorku. Kuće izabrane i prikazane na izložbi na različite načine tretiraju kroz diskurs arhitekture fenomen savremenog života u gradu i zbog toga su bile interesantne. Bilo da je reč o naručenim projektima ili arhitektonskim koncepcijama u sebi sadrže svu protivrečnost koju nose pionirski koraci 21. veka.
Ako se pak govori o poziciji digitalnog u svakodnevnom životu i uticaju na stil življenja, onda bih naglasila da se digitalno tako nežno uvuklo u sve pore svakodnevnog da se uopšte i ne može odvajati kao poseban aspekt. Na pomenutoj izložbi, i u katalogu, svaki kolaž sadrži bar jedan element digitalnog angažovanja prostora, bar jedan element virtuelizacije domaćeg bilo da je reč o servisnim funkcijama, o aktivnostima rada i odmora ili pak o načinu na koji se kuća prilagođava kontekstu u kome "živi".
Sitni pokušaji odricanja od gedžeta pre podsećaju na veštačko disanje, na vapaj, nego na off-line.
U tradicionalnom društvu, svrha kućevnosti bila je kreiranje sigurnog i komfornog utočišta skrojenog po meri višečlane porodice s mnogobrojnom decom. Na koji način se savremeni tehnološki aparati reflektuju na vaspitanje dece danas, te uloge koju deca zauzimaju u prostoru života savremene porodice? Da li stambeni prostor čoveka 21. veka zadržava atributivna svojstva kuće-doma, ili on postaje jedno ne-mesto?
– Čini mi se da su ovde dva pitanja. Prvo se odnosi na ulogu dece u svakodnevnom životu kuće, a drugo na otuđenje čoveka i kuće, viđene u onom ontološkom smislu, kao kreativne kolibe.
Mišljenja sam da kuća-dom nikada neće biti ne-mesto, čak i onda kada se bude mogla vaditi iz džepa. U prilog tome je i hipoteza da je fizički prostor koji zauzimamo u obrnutoj srazmeri s virtuelnim prostorom koji osvajamo, ali da svakako, dok god budemo postojali, prostor ćemo zauzimati, ograđivati i s njim se identifikovati.
Pitanje pozicije deteta i vaspitanja mnogo je složenije pitanje i zadire i u druge sfere svakodnevnog koje možda ili već uveliko nisu više u kući. Refleksija tehnološkog i digitalnog svakako uvodi fenomen fluidnog života, odnosno pretapanje prostornih i vremenskih dimenzija života utičući na sve nas, pa i na naš odnos s decom i njihovu poziciju u porodici, i u društvu, a onda konsekventno i u prostoru kuće ili pak škole.
U svojim istraživanjima o koncepciji i organizaciji stambenog prostora u određenoj meri se oslanjate na stavove Beatriz Kolomine (Colomina Beatriz). Beatriz je 2012. godine realizovala zanimljivu izložbu "Playboy Architecture – The Masculine Fantasy". Koja je uloga električnih i digitalnih naprava u beskompromisno muškom prostoru, njegovoj koncepciji i pojavnim oblicima?
– Beatriz je interesantna, a njeni tekstovi uvek analitički gledaju prošlo s idejom budućeg. Takva zanimljiva perspektiva me je privukla i motivisala da se kroz sagledavanje izgrađenog osvrćem na ono što će tek doći. Njeni tekstovi su višedimenzionalni i u sebi uvek nose kulturnu dimenziju kao pokretač prostornih interpretacija. Tako i u izložbi koju ste naveli, ali i u mnogim drugim. Čini mi se da su uloge (muške i ženske) samo igra napravljena da od istovetnog stvori iluziju različitog, da se obezbedi okvir za prividnu individualizaciju i otvorenost društva.
Šta je sledeće? Da li je "off-line" novi luksuz? Šta nam govore aktuelni primeri elitne stambene arhitekture?
– O tome svakako bruji ceo "razvijeni zapad". Deca bez gedžeta kao nova praksa vraćanja prirodnom poretku. Mislim da smo jako daleko od prirodnog. Sitni pokušaji odricanja pre podsećaju na veštačko disanje, na vapaj, nego na off-line. Već smo uveliko zagazili u prostor i vreme četvrte prirode, a čeka nas svakako integrisanje digitalnog i biološkog, mašine i organizma.
Pripremate nam jedno zanimljivo i nesvakidašnje predavanje, pod punim nazivom "Domestifikacija digitalnog – Nove ekologije". Na koji način ćete nam ovu zanimljivu i složenu tematiku predočiti? Recite nam par osnovnih crta.
Ono što pomislim kada pogledam sinopsis za predavanje jeste pitanje: Postoji li nesvakidašnja svakodnevica? Reč je o malo produženo postavljenom pitanju – Kuda nas vodi domestikacija digitalnog? Pitam se koje se nove ekologije otvaraju u prostoru savremenog grada.
Kad ste već ovde…