O prodoru novih tehnologija u arhitekturu i građevinarstvo, ali i novim projektima koje će 3LHD predstaviti na konferenciji BuildUp 2019, pričamo s jednim od osnivača ovog međunarodno poznatog zagrebačkog studija.
Malo koji arhitektonski biro iz ovog regiona je postao toliko poznat u internacinalnim okvirima kao što je to slučaj sa 3LHD – zagrebačkim studiom u čiji stvaralački opus se ubrajaju velelepni objekti poput hotela Lone u Rovinju, podzemnog Karlovačkog akvarijuma ili nedavno otvorenog hotela Grand Park Rovinj – najluksuznijeg hotela na Jadranskom moru.
Tajna njihovog uspeha je, između ostalog, praćenje i primena najsavremenijih tehnologija i softverskih alata poput BIM-a zbog čega je, kako kaže naš sagovornik Marko Dabrović, projektovanje "lakše, preciznije i efikasnije." Međutim, nas je pre svega interesovalo kako je sve to krenulo.
– Pre skoro 30 godina osnovali ste studio za kompjutersku vizualizaciju. Koliko se arhitektura i projektovanje promenilo od tada po pitanju prodora novih tehnologija?
Pojavilo se puno novih tehnologija ali većina ureda i gradilišta funkcioniraju po istim principima kao u doba Austrougarske. Svakodnevno u poslu koristimo pametne telefone, plotere u boji, laserske skenere, BIM sustave ali, na primer, izrada troškovnika i sustav gradnje ostali su poprilično isti.
U usporedbi s drugim strukama koje nove tehnologije vrlo brzo usvajaju i uvode u redovnu upotrebu – na primer, banke danas pomoću aplikacija mogu funkcionirati gotovo bez fizičkih poslovnica, čak je i vremenska prognoza nešto što se radi pomoću računala i softvera – arhitektura je zapravo troma.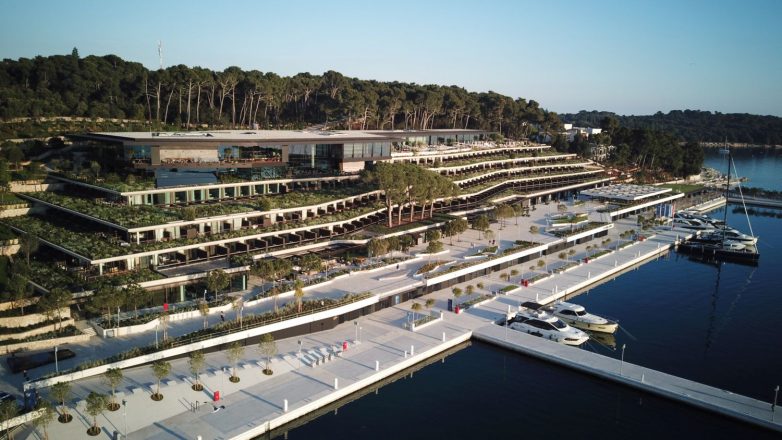 Grand Park Hotel Rovinj nikada ne bi bio izgrađen u obliku u kojem jeste bez primene BIM tehnologije.
– U skorašnjem opisu za posao u kompaniji 3LHD navodi se da kandidati koji ne znaju ArchiCAD neće biti uzeti u razmatranje. Koliko arhitekte zaista poznaju tehnologije kao što su BIM, parametarsko modelovanje ili digitalna prefabrikacija i jesu li spremni da prihvate nova znanja?
Tako je, uvijek nam je jedan od uvjeta za zapošljavanje novih kolega poznavanje rada u ArchiCAD-u jer je to osnovni alat s kojim radimo u uredu. Imamo sreću da je na Arhitektonskom fakultetu u Zagrebu ArchiCAD jedan od uobičajenih alata koji studenti koriste pa su nove generacije jako dobro upoznate s novim tehnologijama. Veliki faktor u tome je i spremnost da se prihvate nova znanja.
– Koji je po vašem mišljenju stepen implementacije BIM rešenja u arhitektonskim biroima u Hrvatskoj? Šta su po najveći problem implementacije?
U Hrvatskoj je u većim uredima stupanj implementacije BIM rješenja na dobrom nivou. U manjim uredima ni ne postoji motivacija za korištenje BIM-a jer on ima smisla tek kada se rade veliki projekti koji zahtijevaju ozbiljnu i kompliciranu koordinaciju, a takve projekte maleni uredi ne mogu odrađivati.
Jedan od problema implementacije su vanjski suradnici – velik broj njih radi tradicionalno i ne vide razlog ni koristi prelaska/ulaska u BIM. Polako se i to stanje mijenja jer shvaćaju koliko im BIM ubrzava rad.
– Možete li navesti jedan primer u kojem je primena BIM softvera donela evidentnu uštedu u vremena, novcu i/ili materijalu?
Svi projekti koje smo radili od prelaska na BIM sustav zbog toga su imali koristi – projektiranje poslovnih zgrada, hotela ili primjerice Karlovačkog akvarija lakše je, preciznije, učinkovitije zbog upotrebe BIM-a.
To je posebno vidljivo na projektu Grand Park Hotela Rovinj koji nikada ne bi bio realiziran/izgrađen u obliku u kojem jest bez primjene BIM tehnologije.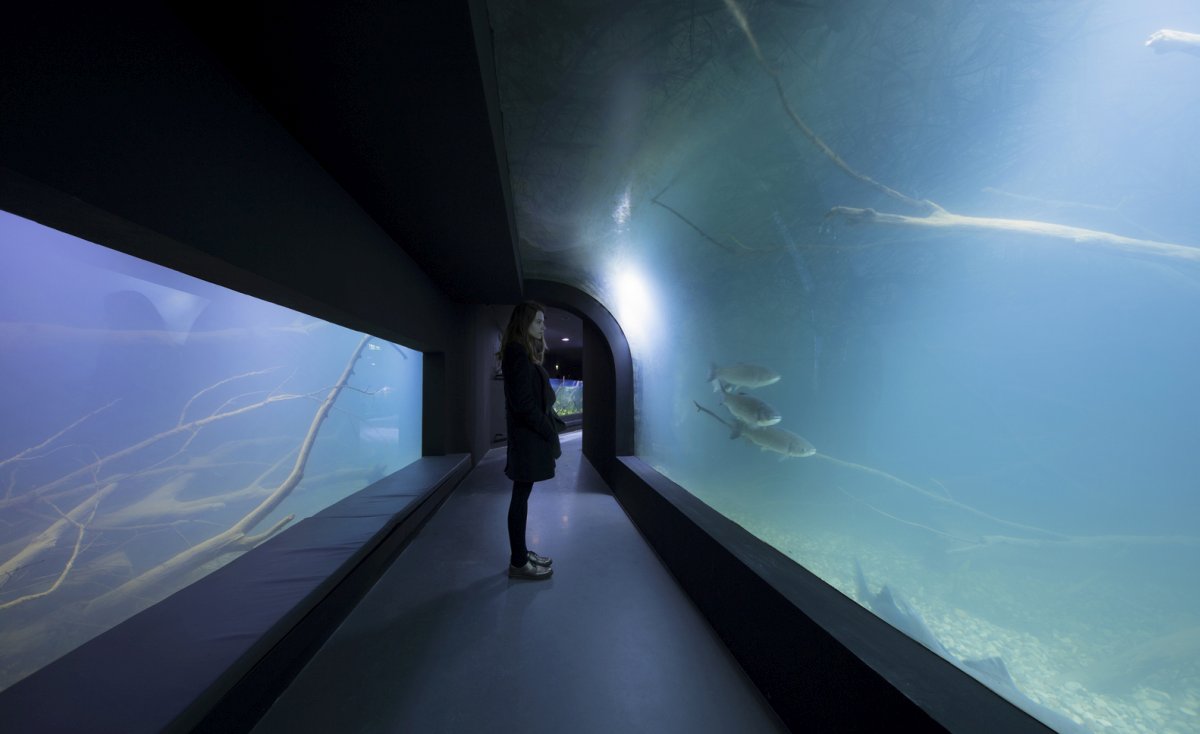 Pojavilo se puno novih tehnologija ali većina ureda i gradilišta funkcioniraju po istim principima kao u doba Austrougarske.
– Imali smo priliku da vidimo novi hotel u Rovinju. Odakle crpite inspiraciju za ovakve grandiozne projekte i kako vam savremene tehnologije pomažu da ih lakše vizualizujete i realizujete?
Dio inspiracije dolazi iz graditeljske baštine koja je već u 70-im godinama prošlog stoljeća na prostoru Jadrana bila jako inovativna. Sama lokacija također je utjecala na koncept hotela.
Suvremene tehnologije itekako utječu na naš rad. Na primer, na projektu Grand Park Hotela Rovinj korišten je Point Cloud kako bismo vizualizirali pogled iz svake pojedinačne sobe, i kako bismo projekt savršeno uklopili na prirodni teren. U radu veliku pažnju posvećujemo vizualizacijama koje danas, zbog suvremene tehnologije, radimo tako da renderi izgledaju isto kao i realizirani projekti.
– Na kojim projektima trenutno radite? Šta ćete nam predstaviti na konferenciji BuildUp u Beogradu?
Trenutno u uredu radimo na projektima različitih tipologija, a na konferenciji BuildUp 2019 u Beogradu ćemo predstaviti nekoliko novih projekata s kojima javnost još nije upoznata.
Kad ste već ovde…