Arhitektura
Hotel u oblacima? Najjači svetski biroi neobičnim rešenjima u okršaju za najvišu zgradu Australije
Neke od najpoznatijih arhitektonskih firmi na svetu predstavili su svoje projekte buduće zgrade Southbank u Melburnu koja će postati najviša zgrada u Australiji. Glavno je pitanje: koja će pobediti!
Konkurs, organizovan od stane investicione kompanije Beulah International, organizovan je sa namerom da se dobije najbolje rešenje za buduću zgradu mešovite namene, čija će izgradnja koštati oko milijardu evra. U najužem krugu našli su se šest arhitektonskih giganata: BIG, MAD Architects, MVRDV, OMA, UNStudio i Architectus. 
Ideja investitora je da plac površine svega 560 kvadratnih metara postane mesto novog "životnog stila" organizovanog kroz sistem hotela, prodavnica i stanova, zajedno sa javnim prostorima namenjenim kulturi i razonodi, piše Dezeen. Kako bi to bilo moguće, mora se ići u visinu. I to toliko visoko da će buduća zgrada postati najviša zgrada Australije!
Hotel kao oblak, park na krovu zgrade, stakleni bazen s pogledom na grad – na konkurs su stigla atraktivna rešenja.
Dizajn dobijen iz saradnje firme BIG i Fender Katsalidis Architects iznedrio je rešenje u formi dva međusobno isprepletena objekta, visine 359 metara. Objekat nazvan Lanescraper čini sistem kubusa, koji su, iako što deluju razuđeno, međusobno stabilno povezani, pružajući jasnu vezu kroz sistem objekata.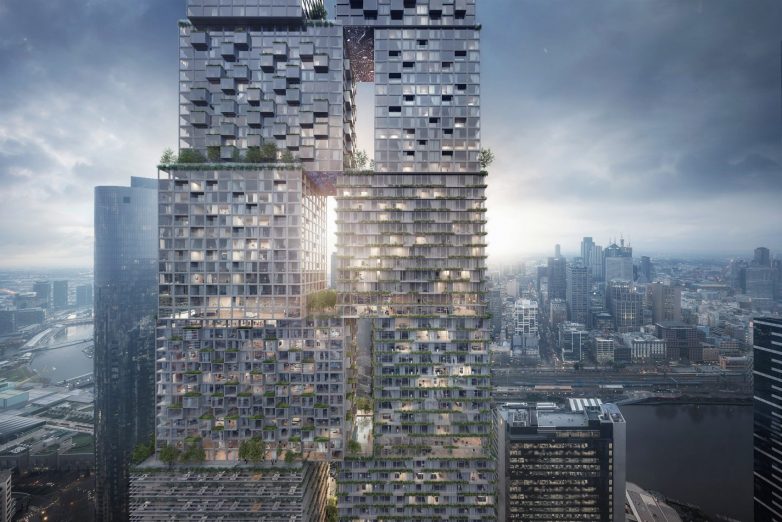 Projekat nazvan Urban Tree, koji su izveli MAD Architects i Elenber Fraser ide "nebu pod oblake". Naime, hotel smešten na samom vrhu zgrade biće oblikovan u formi osvetljenog oblaka. Čitav objekat visine 360 metara, osmišljen je kao planinsko selo. Ukupno 43 sprata bi bilo namenjeno stanovanju dok bi se hotel prostirao na 23 sprata.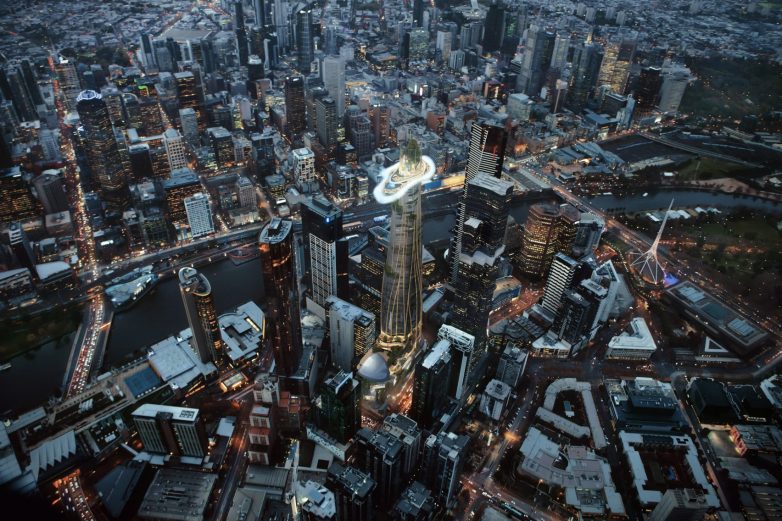 Holandski UNStudio i australijska arhitektonska firma Cox Architecture osmislili su projekat nazvan Green Spine, koji ima javnu baštu na samom vrhu objekta. Green Spine čine dva zarotirana tornja sa terasasto organizovanim vrtovima, gde je viši toranj od 356 metra namenjen stanovanju, dok je u nižem, visine 252 metra smešten kancelarijski prostor i hotel.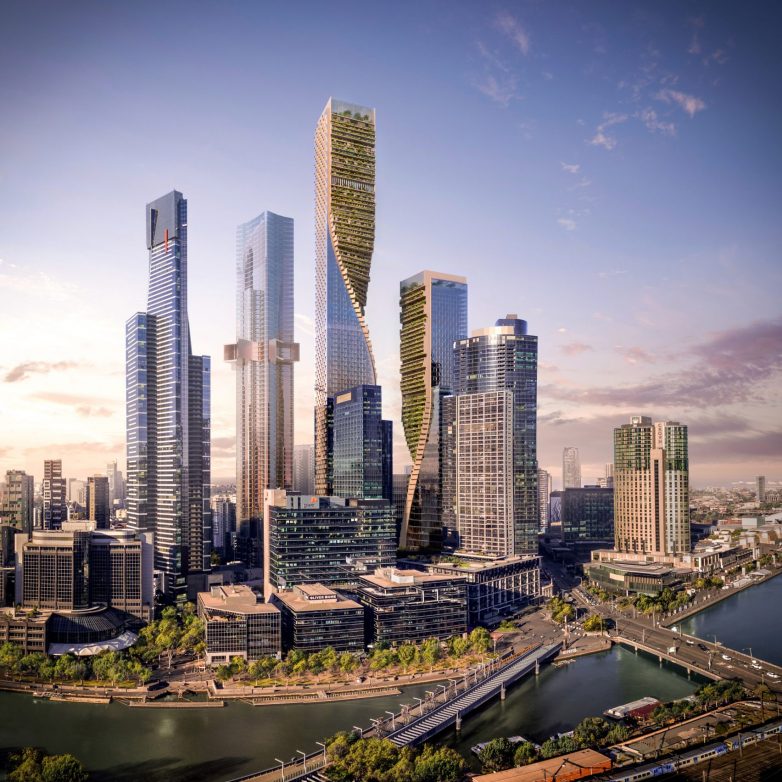 Beulah Propeller City, dizajniran od strane Coop Himmelb(l)au i Architectus, projektovan je tako da podseća na propeler. Na vrhu objekat visine 335 metara, nalazi se penthaus sa privatnim vrtom i bazenom. Stambena funkcija je prioritet u ovom objektu, pa se tako stanovi potpuno staklenih fasada prostiru na 46 spratova, dok je hotel na 15 spratova.
Holandski MVRDV i australijski Woods Bagot predstavili su svoj projekat Stack, kao "međusobno povezan vertikalni grad", čija bi najviša tačka bila na 359 metara iznad grada. Centralni deo hotela sadržao bi bazen staklenog dna, koji bi bio okružen stepenastim terasama. Druga atrakcija objekta bila bi tropska bašta u kojoj bi stanovnici mogli da uživaju ili da šetaju svoje pse.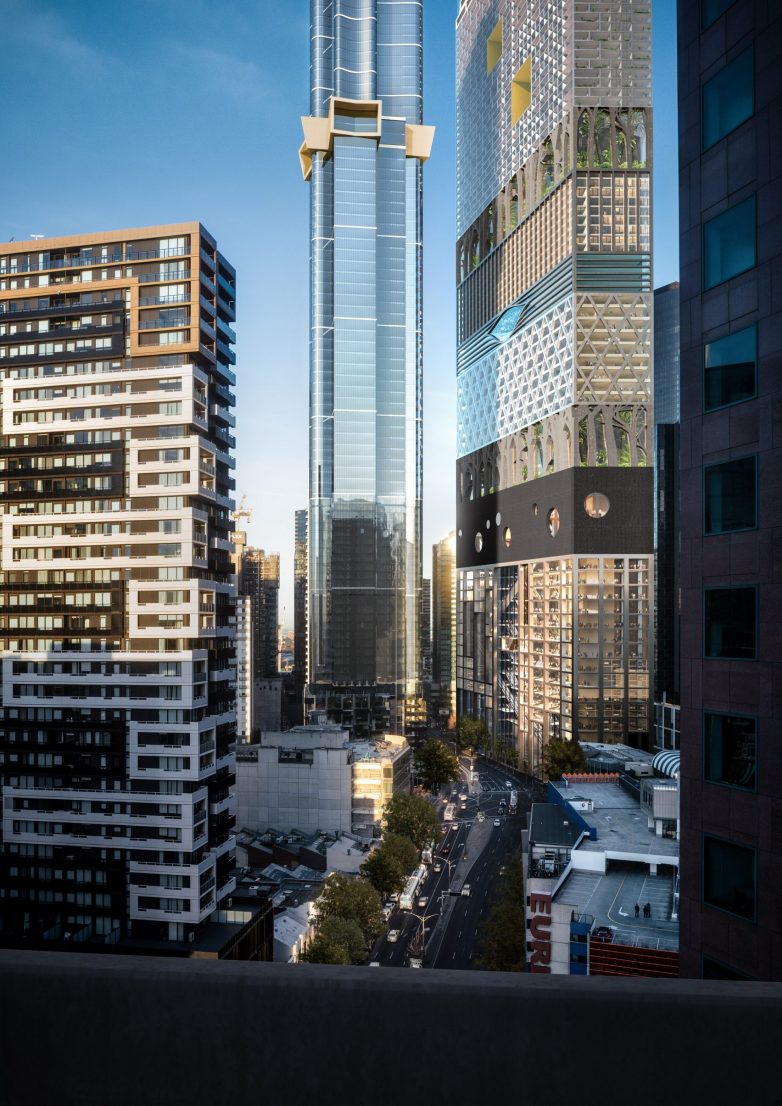 OMA i brizbejnska firma Conrad Gargett, za razliku od ostalih kandidata više su se fokusirali na podnožje objekta. Samo podnožje objekta karakterišu lučni prolazi koji se mogu videti širom Melburna. Akcenat dizajna stavljen je na nižim spratovima, čija šarena fasada zaista privlači pažnju.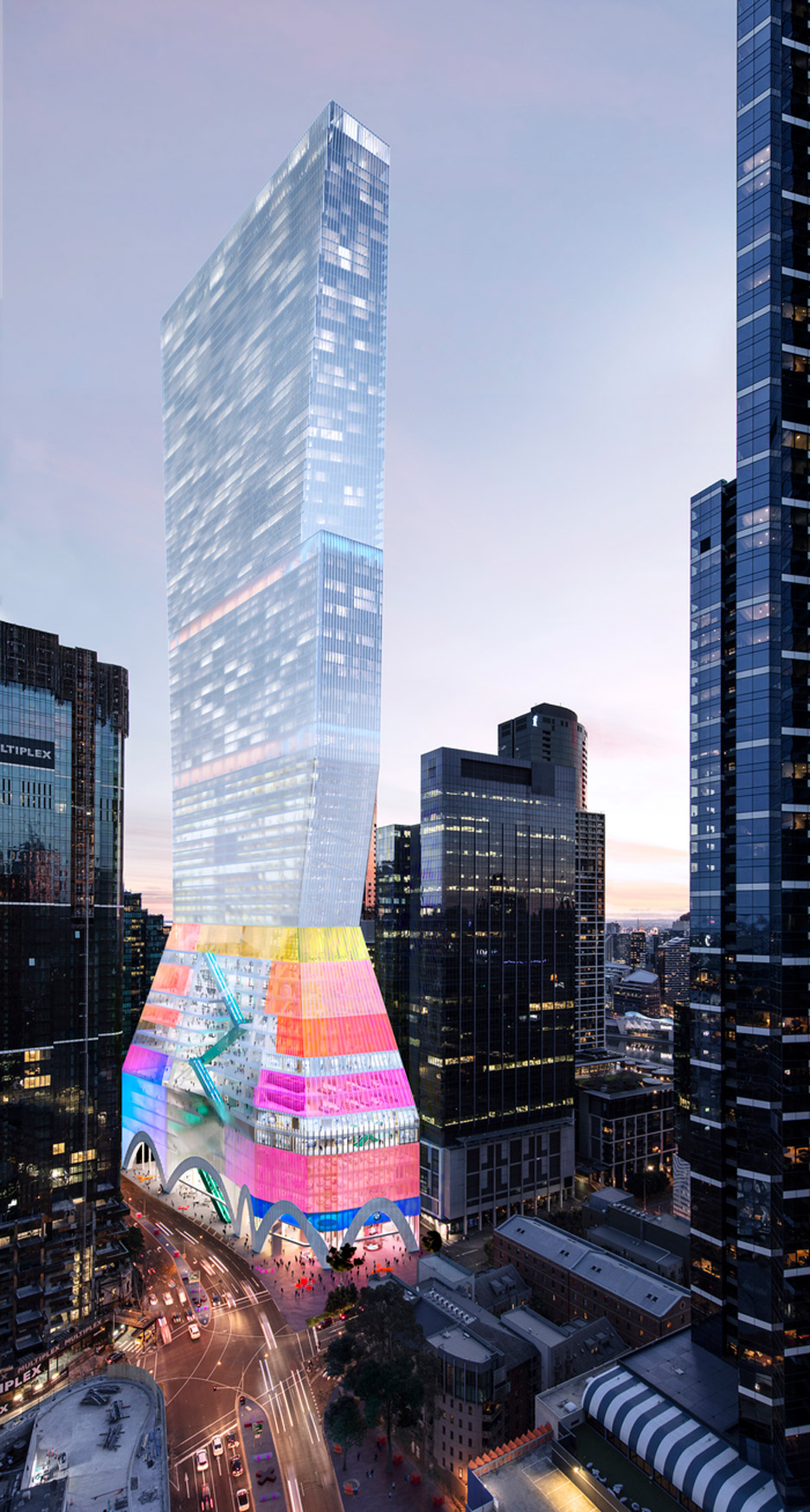 Pobednik konkursa i autor buduće Southbank saznaće se tokom avgusta. Obavestićemo vas o rezultatima konkursa. Ukoliko ne želite da propustite vesti s našeg portala, prijavite se na besplatan newsletter (skroz dole desno).
Kad ste već ovde…