Na ovom balu arhitekte su bile maskirane, naravno, kao zgrade.
U januaru 1931. godine, arhitekte i članovi visokog društva okupili su se na Halloween u njujorškom hotelu Astor kako bi bar na jedno veče, maskirani u zgrade, plesali i pili zaboravivši na temu depresije, velike ekonomske krize koja je tresla američko društvo tih godina.
Kako bi obnovili sećanje na ovu legendarnu zabavu, gosti su na nedavno održanom Čikaškom balu za Noć veštica bili obučeni u kostime koji su bili u formi poznatih građevina. Naime, zvanični povod je bio godišnji bal Beaux-Arts, a tema je bila "Fête Moderne—a Fantasie in Flame and Silver", piše Citylab.
Ono što je u najvećoj meri bilo zapamćeno je da su na ovoj posebnoj zabavi velika imena njujorških nekretnina bili obučeni u kostime kojim su prikazivali sopstvene građevine, uključujući Waldorf Astoria i čuvenu Chrysler Building.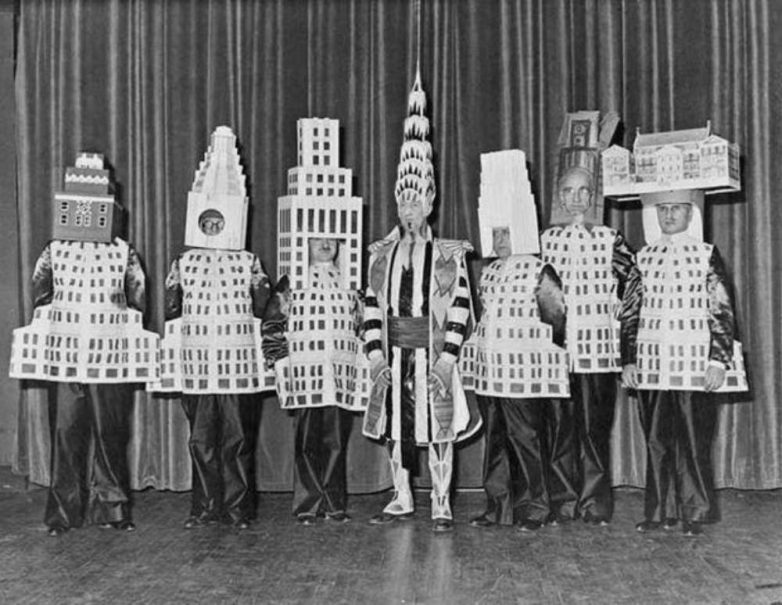 Na ovogodišnjem Halloweenu, neprofitna organizacija Council on Tall Buildings and Urban Habitat (CTBUH), koja je posvećena visokim objektima, oživela je ovo čuveno istorijsko veče kroz proslavu 50. godišnjice.
Gosti CTBUH-ovog Beaux-Arts Costume Ball nosili su kostime koji su bili replike nebodera 21. veka. Bal je imao i takmičarski karakter, pa je među 26 arhitektonskih firmi pobedu odneo Darin Cook iz Pelli Clarke Pelli Architects, noseći kostim koji imitira čuvenu kulu Petronas u Kuala Lumpuru.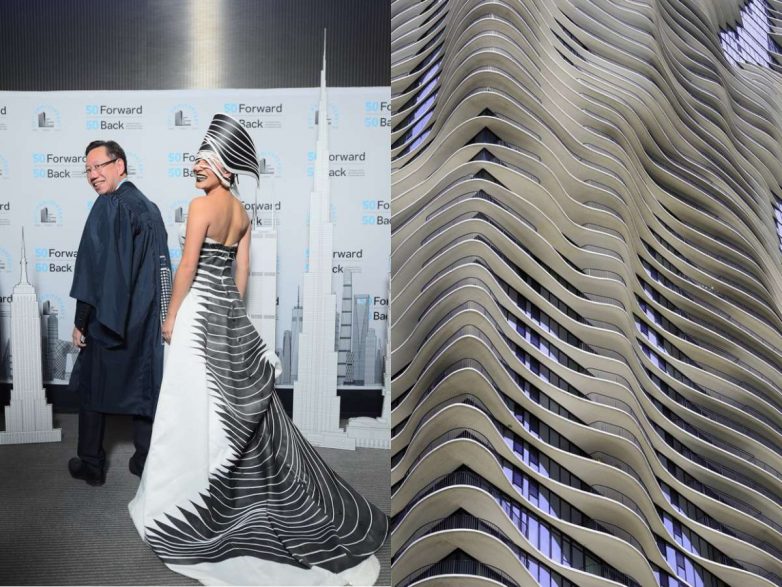 Kad ste već ovde…