Enterijeri
Mala minimalistička kuća s dvorištem usred dnevne sobe
Azijske arhitekte poznate su po inovativnim idejama koje štede prostor rezidencijalnih objekata na nesvakidašnji način. Ovaj put, to je učinjeno tako što se otvoreno dvorištance krije unutar kuće.
Arhitekta i fotograf To Huu Dung iz 85 Design prihvatio se zadatka da dizajnira kuću jednog starijeg bračnog para u dinamičnoj sredini. Njihova ćerka, inače pejzažni arhitekta, želela je da svojim roditeljima obezbedi skladan i prijatan prostor koji možda ne bi dobili da su se opredelili za klasični vijetnamski tip gradnje.
Pošto žive u gusto naseljenoj zoni, otvaranje kuće ka komšiluku nije dolazilo u obzir, a kako su dimenzije kuće po tamošnjim propisima svedene na samo 5×20 metara, dizajniranje svetlog i komfornog prostora odjednom se namestilo kao izazov. No, To Huu Dung je celu ideju o klasičnoj kući s dvorištem okrenuo naopačke i od nje napravio zaista nešto unikatno.
Klijenti su se iznenadili idejom da će se njihovo dvorištance naći unutar kuće, ali to je otvorilo vrata budućim kreativnim potezima.
Pogled u dvorište
Klijenti su se verovatno iznenadili kada su videli planove koji pokazuju da će se njihovo dvorištance naći unutar kuće, ali ova ideja otvorila je vrata budućim kreativnim potezima. Ovo parče otvorenog prostora sa (uskoro) velikim drvetom i mnogo bilja pruža odlično osvetljenje ostatku kuće, a pritom je odredilo i vodeću temu pri dizajnu enterijera.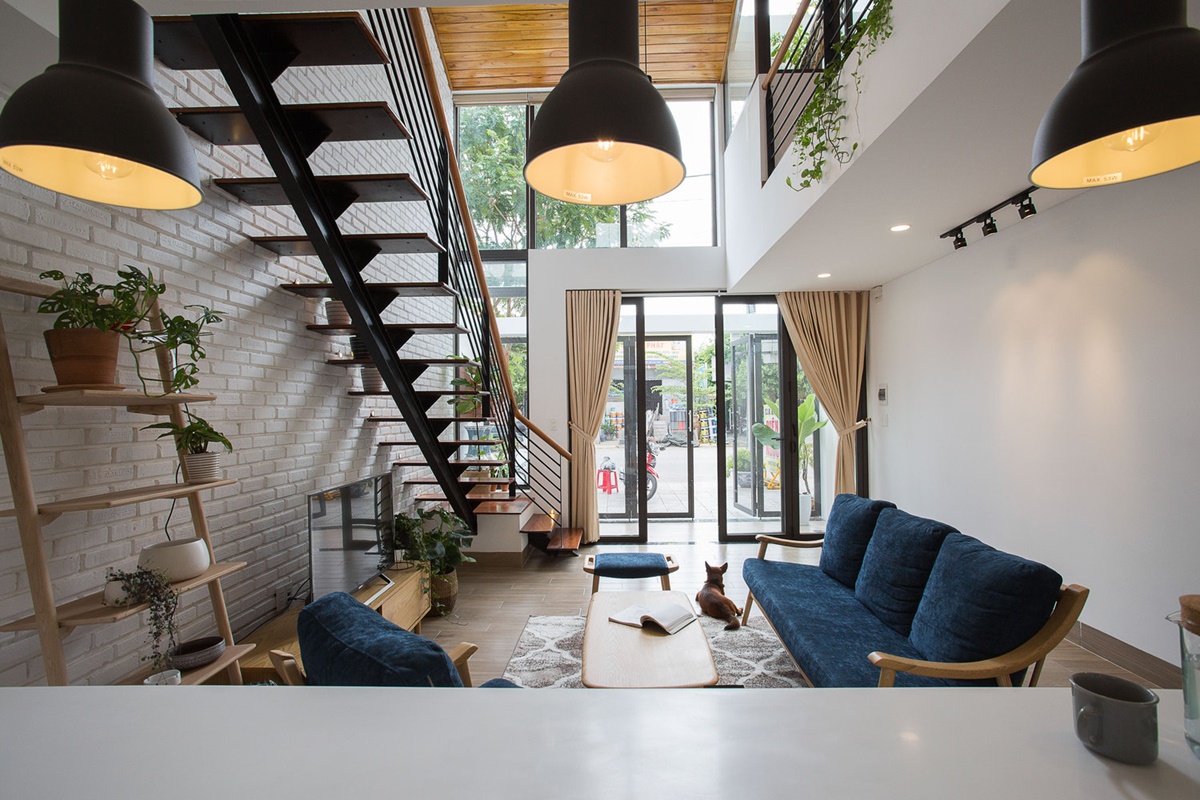 Kao pejzažni arhitekta, Tran Thi Anh Nguyet, ćerka klijenata sama je odabrala biljke za čitav prostor, kao i nameštaj koji se uklapa u vodeću naturalističku temu. Uz mnoštvo biljaka i neobičan raspored prostorija, iako uređena u minimalističkom stilu, kuća danas deluje izuzetno živahno.
U prednjem delu kuće, pre nego što zakoračite u mali atrijum, nalazi se dnevni boravak s velikom kuhinjom i dodatnom zajedničkom prostorijom na galeriji. Do stražnjeg dela u kuće gde su na dva nivoa smeštene dve spavaće sobe sa kupatilom, stiže se dugim hodnicima koji prolaze pored dvorišta.
Posebno je zanimljivo kako ova kuća izgleda sa ulice. Za nekoliko godina će kroz veliki krovni otvor sigurno viriti i jedna mala krošnja.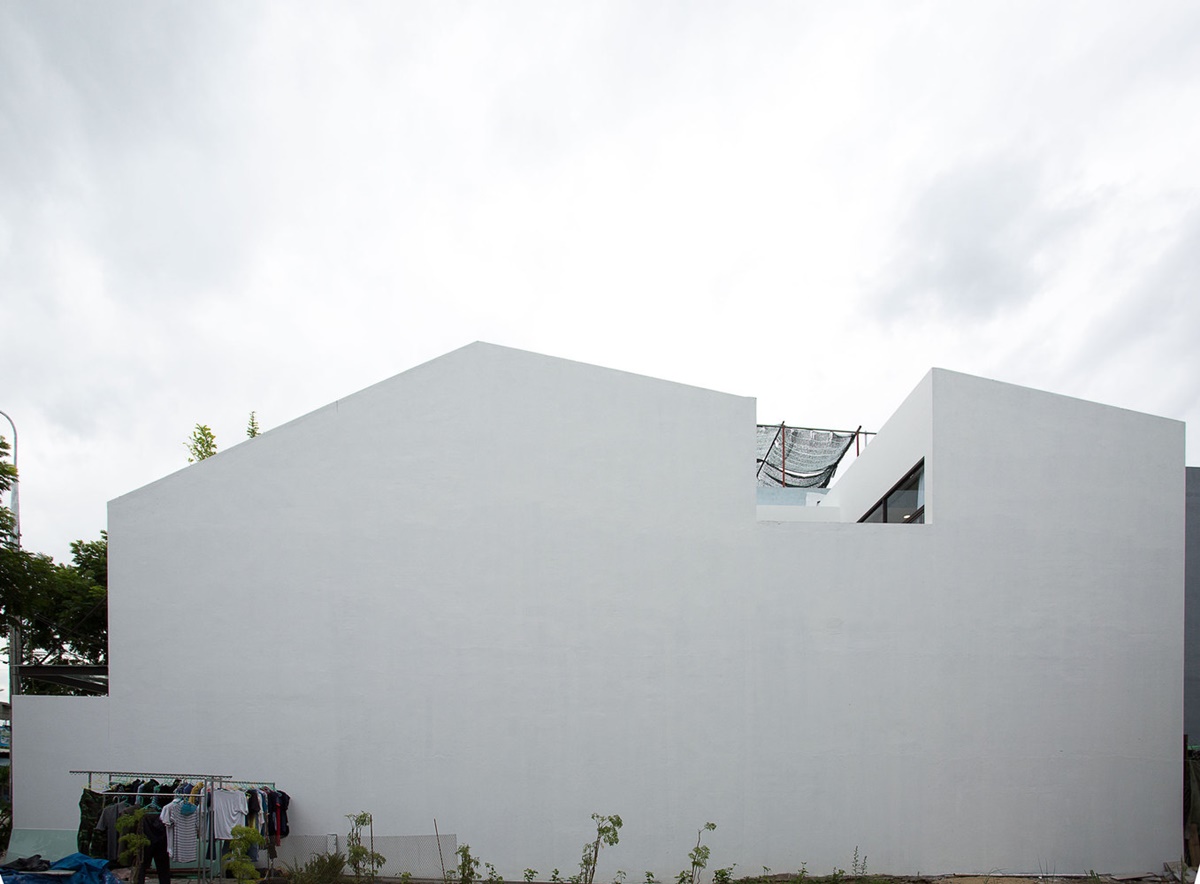 Pogledajte i plan projekta u posebnoj galeriji:
Fotografije: To Huu Dung via ArchDaily
Kad ste već ovde…