Briga o životinjama pravo je merilo koliko je jedno društvo napredovalo.
Ukoliko ste se vozili putevima kroz Nemačku i Austriju, sigurno ste primetili natputnjake koji su rezervisani za prelaz divljih životinja. Jedan takav most sada se gradi i u SAD u saveznoj državi Juta i to na auto-put I-80 koji je poznat po velikoj smrtnosti divljih životinja koje pokušavaju da ga pređu. Sada bi taj problem trebao da bude rešen.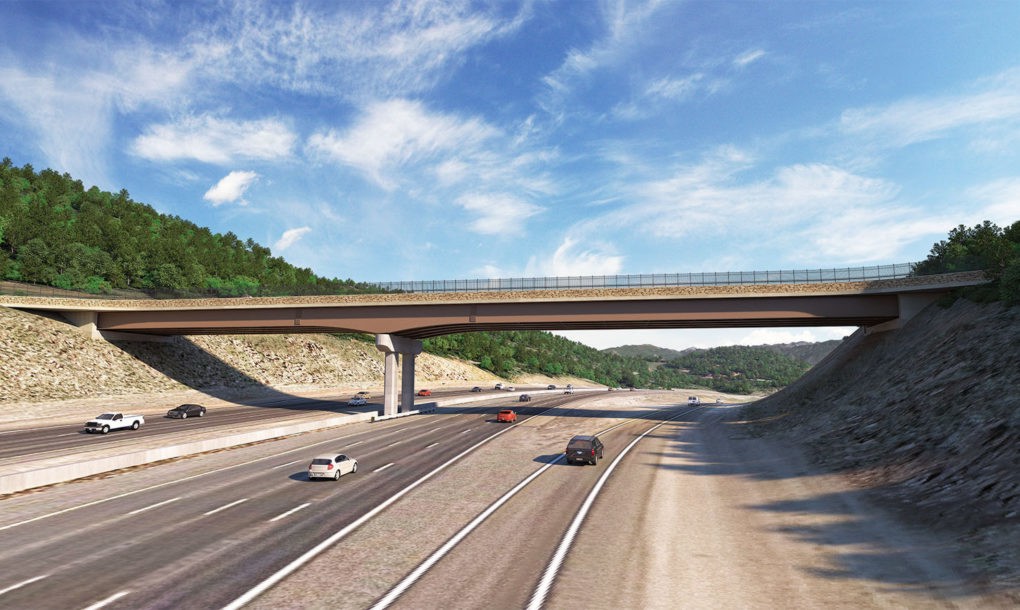 Natputnjak, čija će izgradnja koštati pet miliona dolara, omogućiće bezbedan prelaz životinjama preko prometnog auto-puta.
Deonica autoputa Interstate 80 (I-80) duga 21 kilometar, važi za jednu od najopasnijih po divlje životinje. Tokom protekle dve godine, prelazeći autoput, život je izgubilo 122 jelena, četiri losa i tri kuguara. Kako bi se sprečilo dalje stradanje životinja, nadležni organi u Jutu su najavili izgradnju natputnjaka koji će omogućiti životinjama da bezbedno pređu iz jednog dela šume u drugi.
Meštani obližnjeg grada Park City, zabrinuti zbog stradanja životinja, osnovali su neprofitnu organizaciju Save People, Save Wildlife i na taj način prikupili oko 50.000 dolara, piše Inhabitat. To je bio početni korak u rešavanju problema.
Prvobitno rešenje, koje je podrazumevalo izgradnju ograde duž puta, nije urodilo plodom. Životinje su dolazeći do barijere, svoj put nastavili duž nje i ponovo pokušali da pređu put na mestu gde se ograda završavala. Potom je podnet predlog da se izgradi natputnjak, što su čelnici prepoznali kao dobru ideju i najavili njegovu izgradnju za 2018. godinu.
Natputnjak bi trebalo da bude širok 13,5 metara, a dugačak 105 metara. Još uvek se razmatra da li bi trebalo da bude prekriven vegetacijom ili bi trebalo da bude otvoren kako bi životinje jasno videle drugu stranu.
Menadžer projekta Džon Montoja rekao je: "Nama je najbitnije da izgradimo most koji će "raditi" i koji će veće životinje koristiti za prelaz." – i dodao da su oni svesni da bi taj proces mogao da potraje i godinama i da će se životinje verovatno prvo skupljati duž ograde ali da će se na kraju prilagoditi i početi da koriste svoj natpunjak.
Izgradnja ovog mosta za životinje čija koštaće pet miliona dolara.
Rendering:  Utah Department of Transportation
Srodni članci na portalu Gradnja.rs: