Arhitekte vole konkurse, ali za njih retko kada imaju vremana. Produženi policijski čas, ograničenost kretanja i višak slobodnog vremena stvorili su možda idealne uslove za bavljenje konkursima.
Postoje dve vrste prostora. Prvi je živući prostor. Drugi je konceptualni prostor. Živući prostor je prostor materijalnih stvari i telesnog iskustva. Konceptualni prostor je projektovani prostor ideja, modela i apstrakcija. Prostor ideja prethodi prostoru materije, ali i obrnuto.
Zbog epidemije koronavirusa, u živućem prostoru javne namene nećemo moći značajnije boraviti barem neko vreme. Možda je to baš pravi trenutak da se idejnim i strateškim rešenjima pozabavimo u većoj meri.
Kako većinu vremena provodimo u svojim domovima, odabrali smo konkurse čija je tema upravo stanovanje.
Organizacija rada od kuće pomoću digitalnih alata dostupna je mnogima. S druge strane, slobodnog vremena ima dovoljno. Može se reći da su okolnosti vanrednog stanja idealni uslovi za izradu konkursa.
Neizvesna vremena donose nove mogućnosti. U pozitivnom duhu, donosimo vam pet brzih arhitektonskih konkursa koje možete raditi samostalno, ali sa svojim kolegama. Kako većinu vremena provodimo u svojim domovima, odabrali smo konkurse čija je tema upravo stanovanje.
1. Pristupačna kuća
Konkurs Pristupačna kuća traga za kreativnim oblicima organizacije, materijalizacije i građenja porodičnih kuća, u gradu i prirodi. Arhitekte se pozivaju da u najviše 46 kvadrata organizuju životni prostor za jednu savremenu porodicu. Cilj konkursa je formiranje kataloga ekonomski pristupačnih projektantskih obrazaca, kao i pronalaženje mogućnosti njihovog zbirnog sadejstva. Prijave na konkurs traju do 31. maja. Rok za dostavu radova je 1. jun.
2. Prepakovati London
Konkurs Prepakovati London fokusira se na problematiku pristupačnog stanovanja u savremenom gradu velikih gustina. Jedan od organizatora konkursa je i londonska Bartlett škola arhitekture. Učesnici se pozivaju da neke od ikoničkih šema organizacije stana, stambenog sklopa ili stambene zgrade kritički sagledaju, transformišu i prilagode potrebama savremenog stila života jedne metropole. Prijave na konkurs traju do 15. juna. Rok za dostavu radova je 17. jul.
3. Kuća na drvetu
Konkurs Kuća na drvetu poziva mlade arhitekte da interpretiraju jedan od najzastupljenijih arhetipova u arhitekturi, a to je kuća na drvetu. Pobednika konkursa očekuje novčana nagrada od čak 8.000 evra, ali i realizacija nagrađenog rešenja. Pokretač konkursa je nevladina organizacija Dartagnans. Jedan od ciljeva konkursa jeste prikupljanje sredstava za kupovinu i obnovu francuskog zamka Vibrak. Prijave na konkurs traju do 21. juna. Rok za dostavu radova je 24. jun.
4. Gostinske kuće
Konkurs Gostinske kuće poziva učesnike da osmisle turistički atraktivan smeštaj inspirisan prirodom i predelom Karibskih ostrva. Zadatak konkursa je kreiranje klastera smeštajnih kapaciteta u formi 10 pojedinačnih kuća za kratkoročno ili dugoročno iznajmljivanje. Predmetna lokacija nalazi se na južnom delu ostrva Grenada. Prijave na konkurs traju do 6. jula. Rok za dostavu radova je 10. jul.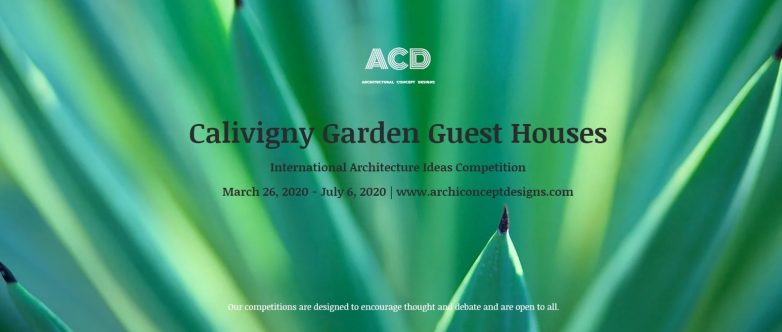 5. Dom iz snova
Cilj konkursa Dom iz snova je stvaranje čiste, maštovite i lucidne interpretacije pojma kuća-dom, sa naglašenom dozom fantazije i nadrealizma. Naši snovi su vrata u naše fantazije, a kuća iz snova bi trebalo biti manifestacija sveta bez materijalnih ograničenja. Kako bi naša kuća-dom izgledala ukoliko ne bismo imali ograničenja po pitanju novca, lokacije i zakona? Prijave na konkurs traju do 29. juna. Rok za dostavu radova je 30. jun.
Nije vam dosta konkursa? Pogledajte i ova dva: