Izvođenje, Materijali
Postavka LVT (vinil) poda preko keramičkih pločica: Kako pravilno pripremiti podlogu
Vinil podovi su lagani za održavanje baš kao i keramičke pločice. A kada vam one dosade, a ne želite da ih lupate, možete preko njih postaviti LVT.
Vinil podovi su postali ponovo popularni zbog napretka tehnologije pa smo tako dobili luksuzne vinil ploče (LVT) koje karakteriše veliki izbor tekstura, ali i lako održavanje i ugradnja.
Ipak, LVT podovi se moraju postavljati na idealno ravne površine jer se u suprotnom na njima ocrtavaju sve nepravilnosti podloge. Mnogi su nam postavili pitanje da li mogu LVT ploče da se postavljaju preko starih keramičkih pločica. Da mogu! Sa jednom napomenom – morate ispuniti fuge između pločica pre postavke. Pogledajte kako.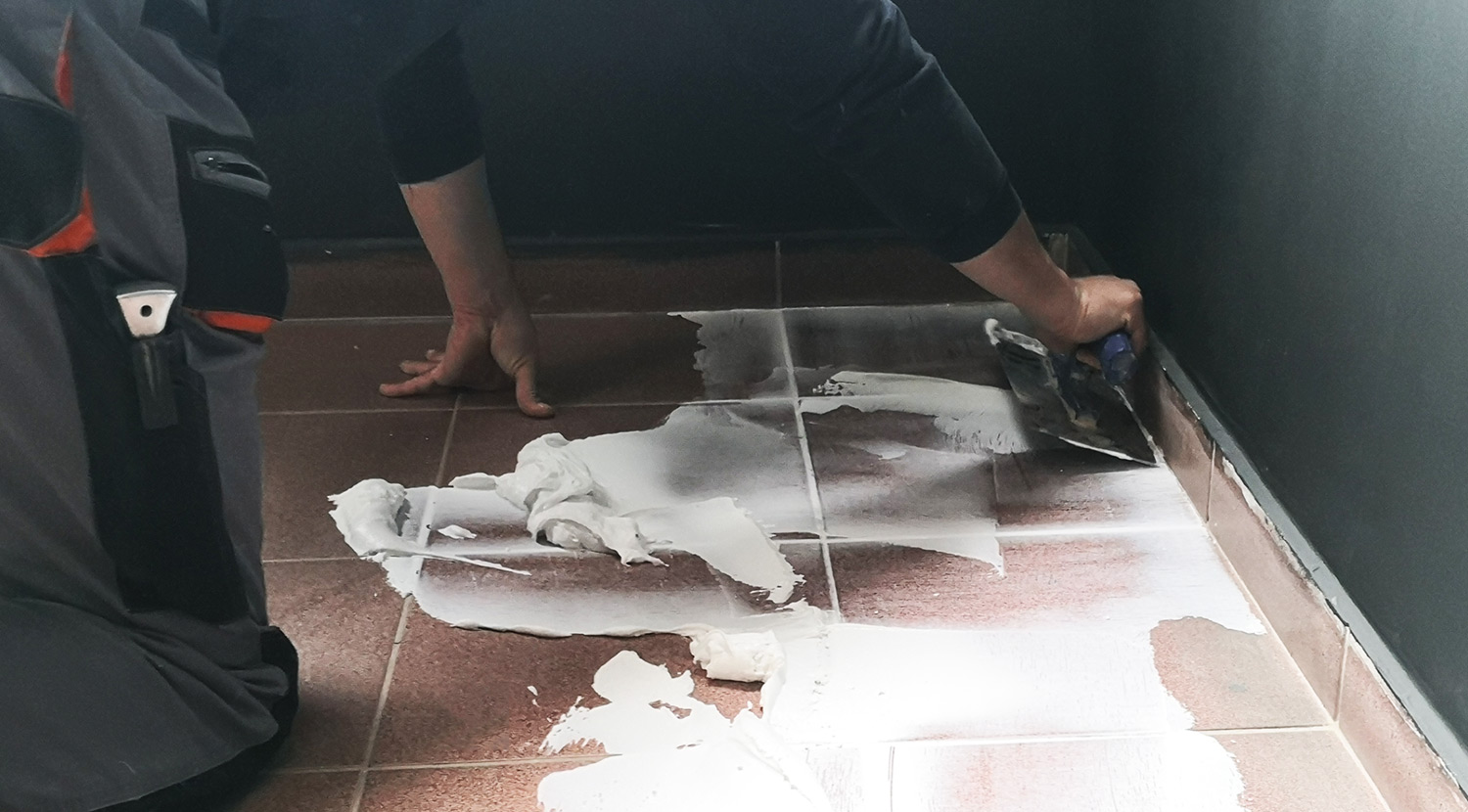 LVT ploče se mogu postavljati preko starih keramičkih pločica ali se fuge između pločica moraju ispuniti.
Prednost vinil podova jeste što renoviranje i potpuno novi izgled prostora možete dobiti u samo jednom danu. U odnosu na pločice, LVT je toplija i mekša podna obloga. Vinil podovi su lagani za održavanje baš kao i keramičke pločice. A kada vam one dosade, a ne želite da ih lupate, možete preko njih postaviti LVT.
Postavka LVT poda na stare pločice
Ukoliko za podlogu imate keramičke pločice koje nisu ispucale i nisu podignute od podloge, preko njih možete direktno postaviti LVT podove. Ipak, s obzirom na to da kod pločica postoje fuge koje, ako ih ne poravnate, će se nakon određenog vremena, ocrtati na LVT podu, potrebno je da fuge ispunite i tako dobijete idealno ravnu podlogu, kažu iz Modularnipodovi.com.
Pre početka rada, dobro usisajte i očistite stare keramičke pločice. Uklonite sve nečistoće sa površine.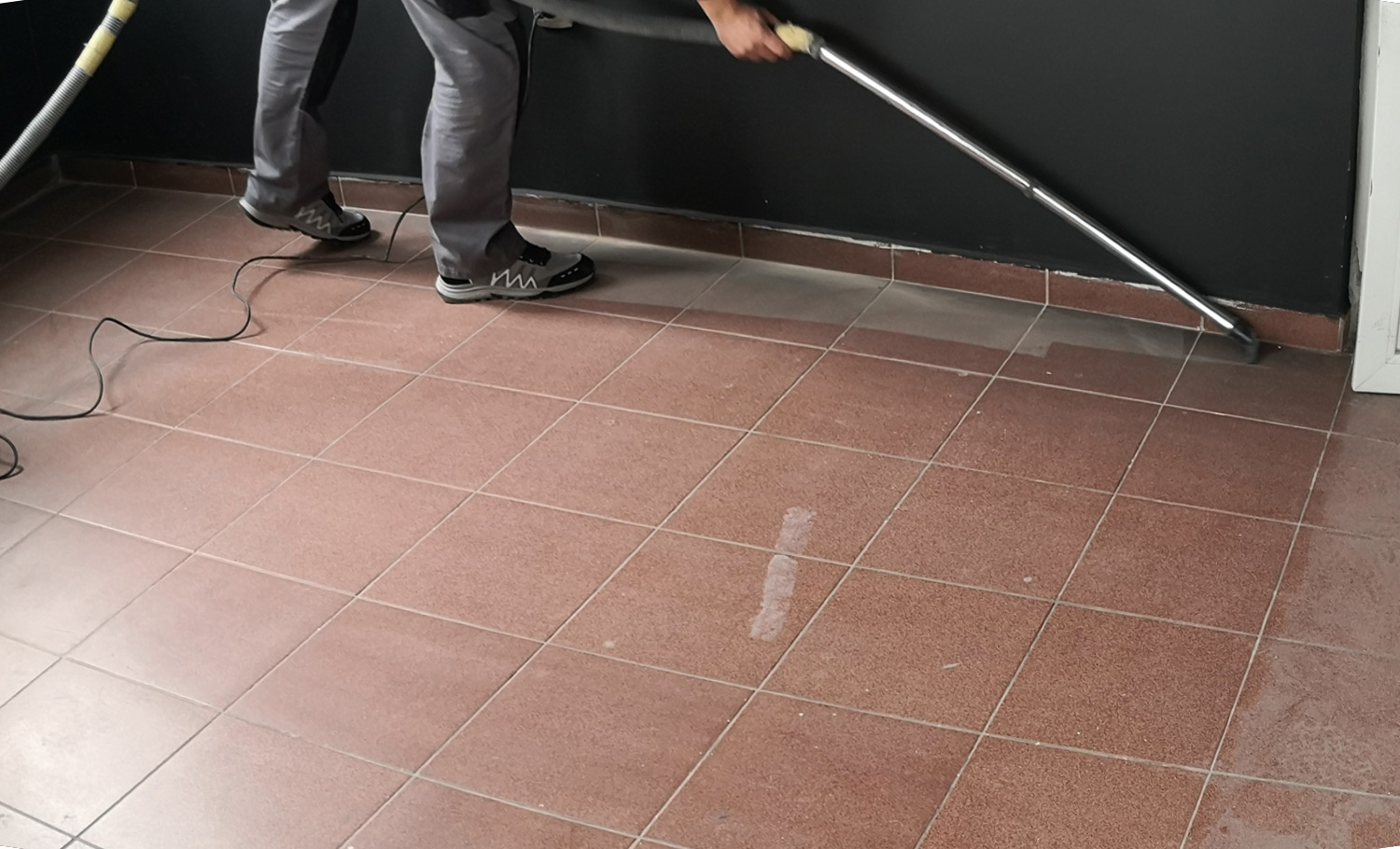 Masa za ravnanje
Sada na red dolazi nanošenje mase za ravnanje. U našem primeru smo koristili proizvod Mapei Planiprep 4 LVT, odnosno masu za zapunjavanje spojeva pre polaganja LVT-a. Ona se upotrebljava za izravnavanje i zaglađivanje površina postojećih unutrašnjih obloga kao što su keramičke pločice i kamen. Ova masa popunjava spojeve između pločica i sanira lokalna oštećenja tako da formira finu i glatku površinu.
Nanosi se u debljini do 2mm sa ravnom gletericom. Materijal dolazi spreman za upotrebu, a pre nanošenja je potrebno samo da se on umuti ručnom mešalicom.
Potrošnja materijala i sušenje
Potrošnja je 250-800 gr po kvadratnom metru a potrošnja zavisnosti od keramike. Na granitnim, glatkim pločicama sa fugom od 2 mm potrošnja je 250 g/m2, na rustičnim hrapavim sa većom fugom potrošnja materijala je i do 800 grama po metru kvadratnom. Prosečna potrošnja je nekih 500 g/m2. Kanta Mapei Planiprep 4 LVT dolazi sa 10 kilograma materijala.
Nakon nanošenja na celu površinu, potrebno je da se materijal osuši, a vreme sušenja je od 2 do 4 sata u zavisnosti od uslova u prostoru, temperature i vlažnosti. Proizvod Planiprep 4 LVT Remove se suši malo duže: 12-24 sati u zavisnosti od uslova.
Brušenje šmirglom
Nakon što se masa osuši podloga treba da se izbrusi radi dobijanja idealno ravne podloge. Materijal Planiprep 4LVT se brusi pošto je gušće granulacije. Međutim, ako koristite Planiprep 4LVT Remove, njega nije potrebno brusiti jer je dosta tečniji. Zbog toga "legne" skroz na podlogu i nema potrebe za dodatnom obradom.
Brušenje se radi sa šmirglom granulacije 40 ili sa 100-gramskim filcom za poliranje parketa – crni filc. Mnogi podopolagači preferiraju drugu opciju jer imaju odgovarajuće mašine i mnogo brže se radi.
Nakon brušenja podlogu dobro usisajte i započnite lepljenje vašeg LVT poda. Kako to da uradite, pročitajte postupak lepljenja LVT poda a možete pogledati i video-postupak:
Cena pripreme podloge za lepljenje LVT poda na staru keramiku
Cena Mapei Planiprep 4 LVT, brzosušećeg materijala za pripremu podloge od keramike je oko 1,5€/m2 za nabavku materijala (346 din/kg+PDV) dok je Mapei Planiprep 4 LVT Remove skuplja i košta oko 2€/m2 materijal (425 din/kg+PDV). Ukoliko ne želite samo da izvodite radove, za ruke majstora izdvojićete oko 1€/m2.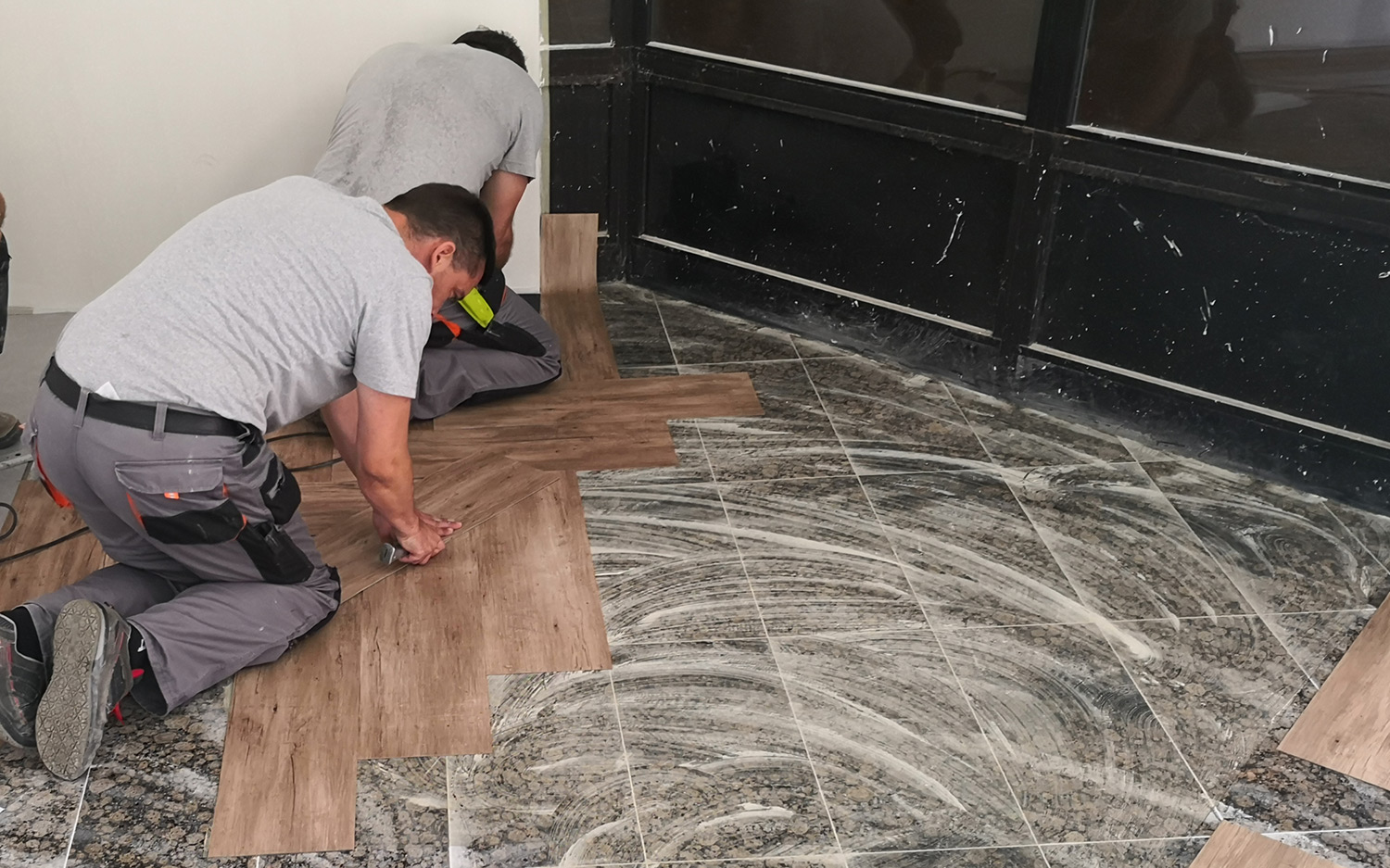 Cena lepljenja LVT poda
Kada ste pripremili podlogu, potrebno je da nabavite materijal, odnosno, LVT pod, lepak za lepljenje vinil poda i plaćanje ruku za te radove. Ukupno ovaj iznos iznosi oko 30-35€/m2 u zavisnosti od odabranog vinila. Za lajsnu visine 8 cm treba izdvojiti oko 5€/m'. Detaljan opis troškova i način postavke LVT poda pogledajte na ovom linku.
Kad ste već ovde…