Izdvojeno
15 predloga za novogodišnje poklone iz domaće radinosti
Jeste li spremili paketiće za vaše drage kolege i koleginice? Ako još uvek imate nedoumica šta pokloniti arhitekti za Novu 2019. godinu, ovi predlozi iz lokalnih manufaktura vam u tome mogu pomoći. 
Obišli ste tržne centre u nadi da ćete pronaći pravi poklon za drage osobe, ali vam ponuda deluje bezlično i dosta puta viđeno? Razmislite o poklonima iz domaće radinosti koje naši marljivi preduzetnici širom Srbije s ljubavlju dizajniraju i ručno prave do najsitnijih detalja. Prednost kupovine ovih proizvoda nije samo u tome što ćete pomoći lokalnoj kreativnoj sceni, već ćete dobiti i poklone koji su drugačiji, koji imaju neku priču i koji će ostaviti daleko veći utisak od uobičajenih poklona.
Treću godinu za redom spremili smo predloge za novogodišnje poklone, a ovog puta smo izdvojili 15 proizvoda među kojima su nakit, kozmetika, lampe, knjige, albumi, slike… Njihova cena prilagođena je svakom budžetu – od 250 pa sve do 6.000 dinara, s tim što većina ne prelazi 2.000 dinara. Ne propustite da pogledajte naše predloge za 2017. i 2018. godinu, jer ćete i tamo naći sjajnih stvari. A sada, poklončići!
1. Set za radni sto, Yoka design
Nećete pogrešiti ako pomognete arhitekti da malo organizuje svoje radno okruženje. U set za radni sto napravljen od hrasta, dimenzija 245/78/20mm, mogu se smestiti vizit karte, telefon, olovke, spajalice i razne sitnice koje su uvek negde razbacane.
Cena: 1.590 dinara , posetite sajt
2. Kozmetika za negu brade, Brk 1930
Brk set za negu brade je idealan način da obradujete kolegu hipstera. Proizvodi u setu se mogu birati u odnosu na dužinu brade, a preporuka je set koji se sastoji od dva ulja i sapuna. Ovaj set odgovara svakoj dužini brade tako da se vaš bradonja sigurno iskreno obradovati.
Cena: 3.450 dinara, posetite sajt
3. Maramica za naočare, Galerija Matice srpske
Znamo da arhitekte obožavaju da nose naočare, ako ne za vid onda bar da se odbrane od beline snega. Nećete pogrešiti s maramicama za brisanje naočara iz Galerije Matice srpske s motivima čuvenih umetničkih slika iz njihove bogate postavke.
Cena: 250 dinara , posetite sajt
4. Stona lampa, Tabled.rs
Ručno pravljena LED stona lampa od betona i drveta idealan je poklon za svaku estetu. Lampa je spakovana u kartonsku kutiju, a poštarinu za preuzimanje ne plaćate. Ni Sneško Belić joj nije odoleo…
cena: 6.000 dinara, posetite sajt
5. Kniga Ja sam StaŠa
Nakon što su se prva tri izdanja rasprodala brže nego što je autorka mogla i da pretpostavi, rešila je da u svet pusti i četvrto, dopunjeno izdanje knjige. Ovo je istinita priča o StaŠinim prijateljima, jednom psu i njihovim pustolovinama, koja će vam pokazati da to što nije svaki projekat savršen i nije toliko bitno.
Cena: 970 dinara sa troškovima dostave; posetite sajt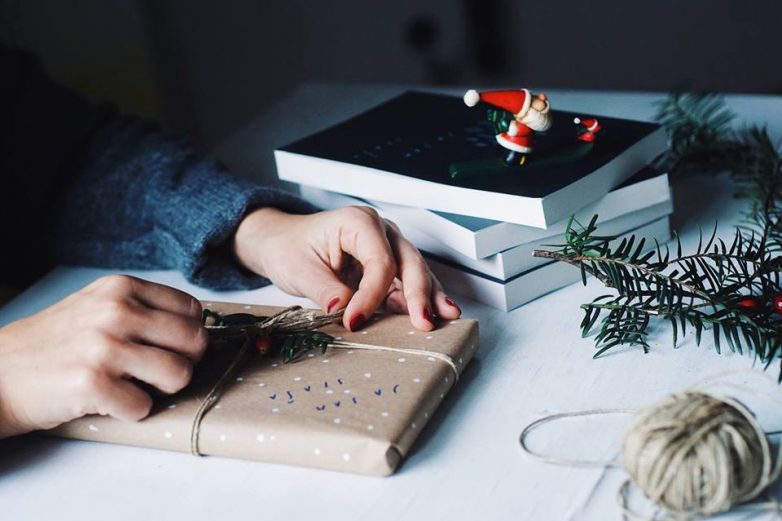 6. Sapun, All nut
Ako znate arhitektu koji voli Nutellu, vrlo mu je verovatno da će mu se svideti još jedan proizvod baziran na lešniku – sapun. All Nut ručno pravi prirodnu kozmetiku, a ovaj sapun u kombinaciji lešnika i nevena je prava kombinacija za mirišljavi poklon.
Cena: 400 dinara, posetite sajt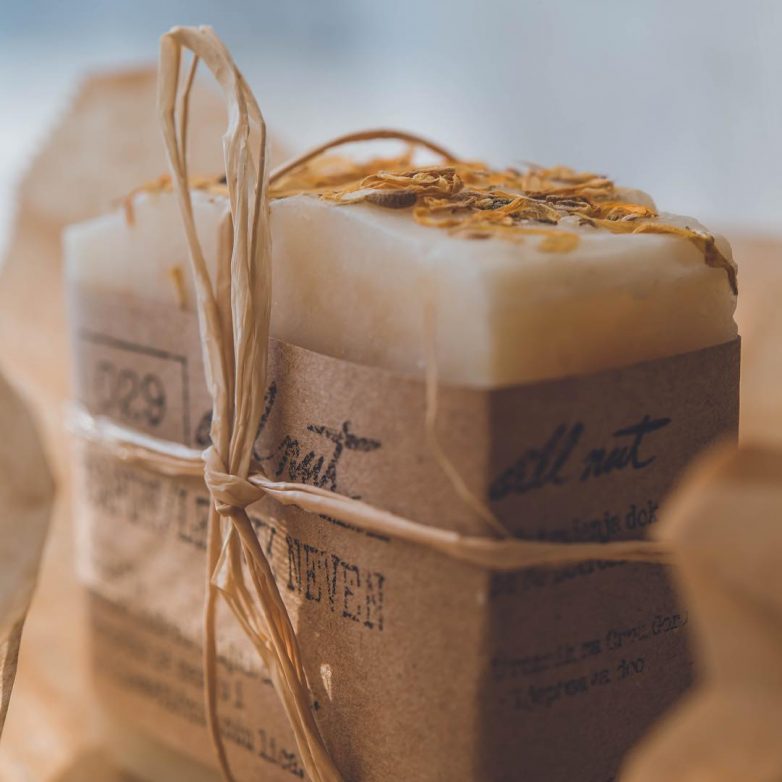 7. Bedževi, Loonka
Pošto se arhitekte stalno oblače u crno, potreban im je neki detalj koji će uneti živost u njihovu odevnu kombinaciju. Idealni predlog je koloritni bedž sa životinjskim i floralnim motivima. Nama je zapala za oko ova veverica koju možete naručiti preko Etsy radnje.
Cena: 2.400 dinara, posetite sajt
8. Porcelansko prstenje, Gulch
Ako arhitekti poklanjate nakit on mora biti arhitektoničan – ne sme previše da se sija, ne sme da bude kičasto i bilo bi idealno da podseća na sirovi beton. Upravo je takvo porcelansko prstenje koje pravi Gulch.
P.S. Ne morate kupovati svo prstenje kao na slici – dovoljan je i jedan prsten (da svima gospodari).
Cena: 1.500 dinara; posetite sajt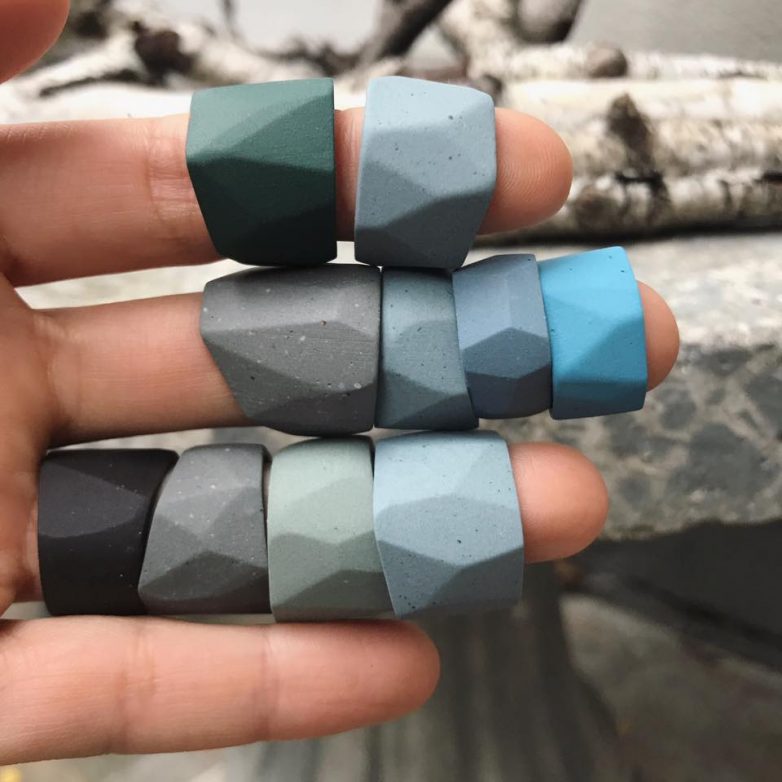 9. Mornarske narukvice, NV Bracelets
Ako znate nekog arhitektu koga ne drži mjesto i daljine ga vuku onda su ručno pravljene mornarske narukvice pravi poklon. Postoji široka lepeza narukvica za nju i njega, a verujemo da će svaki Popaj biti srećan da ovo dobije za Novu godinu.
Cena: 2.000 dinara; posetite sajt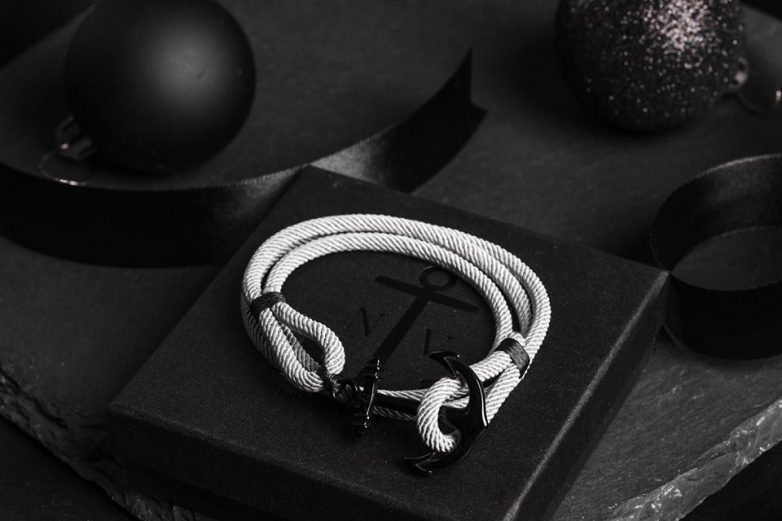 10. Srebrne minđuše, Koishi Lamat
Srebro je ženin najbolji prijatelj! Izreka glasi tako nekako, a ako imate koleginicu koju biste voleli da obradujete za praznike onda su ove minđuše od 925 srebra pravi izbor. Veoma su jednostavne, a opet drugačije. To je ono što se traži!
Cena: 4.900 dinara, posetite sajt
11. Daska za serviranje, Daskka
Jednako je važno koliko je hrana ukusna kao i kako je ona servirana. Ako želite da poslužite novogodišnju trpezu na pravi način, onda dobar izbor mogu biti hrastove daske koje pravi Daskka. Ove ručno farbane daske ne moraju se koristiti samo za serviranje hrane već i kao laptop postolje, poslužavnik za doručak u krevetu ili kao zidna dekoracija.
Cena: 6.000 dinara, posetite sajt
12. Planer, Uređeni Haos
Znate nekog arhitektu koji kasni na sastanak, ne pojavljuje se u određeno vreme na gradilištu, ne predaje crteže u dogovorenom roku? Da, ovaj planer je za (skoro) svakog arhitektu. Ovaj poklon će mu Urediti Haos!
Cena: 1.400 dinara; posetite sajt
13. Pamučne krpice za hranu; Sonja Clay, Cloth & Poetry
Ako znate arhitektu koji je malo više ekološki nastrojen (a trebalo bi da su svi takvi), ove pamučne krpice za hranu mogu biti veoma zgodan poklon. Pamučne krpice dimenzija 25x35cm impregnirane su prirodnim, sterilisanim voskom i služe za čuvanje i pakovanje hrane.
Cena za set od tri voskirane krpice: 650 dinara, posetite sajt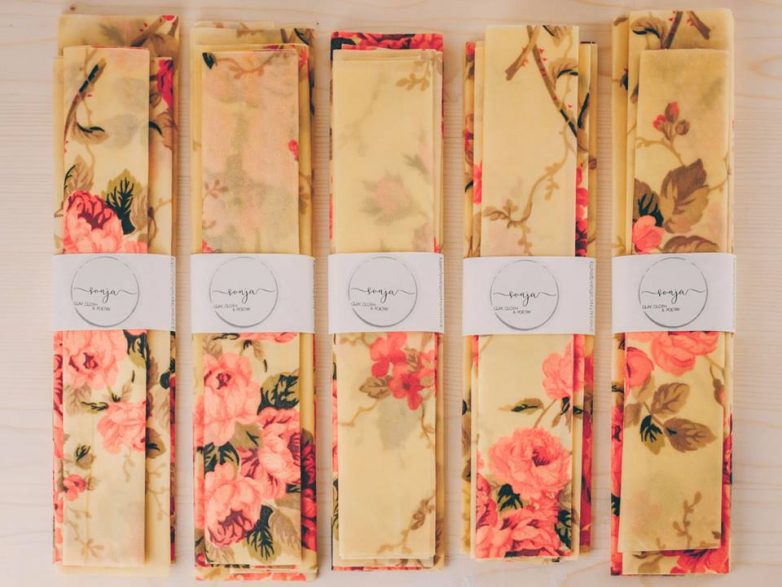 14. Albumi za slike, MEM stories
Gde čuvate fotografije? Ne, one se ne čuvaju na Dropboxu – čuvaju se albumima za slike. A ako ste se već potrudili da iz izradite, obradujte sebe jednim albumom za slike koji se ručno pravi od kože.
Cena: na upit, posetite sajt
15. Posteri i umetničke slike, Artists Anonymous
I za kraj nešto zaista posebno. Univerzitet Metropoliten u Beogradu pokrenuo je projekat Artists Anonymous koji ima dva cilja: besplatan rad s humanitarnim organizacijama, a drugi je promocija domaćih umetnika i prodaja njihovih dela dok sva zarada ide u humanitarne svrhe. Ukoliko ste u potrazi za dobro dizajniranim posterima i umetničkim slikama, a pritom želite nekom da pomognete – ovo je prava stvar.
Cena: na upit, posetite sajt
Portal Gradnja.rs vam želi srećnu Novu 2019. godinu!
Kad ste već ovde…