Materijali
3D mozaik: Kako napraviti vizuelni trik na zidovima od keramičkih pločica
Trodimenzionalne efekte u formi 3D mozaika možete kupiti gotove u salonima keramike. Međutim, ukoliko želite da prođete jeftinije i pritom iskažete svoju kreativnost to možete uraditi i sami od bilo kojih pločica.
Iako su 3D mozaici, u obliku listela ili kvadratnih i pravougaonih elemenata različite veličine, novost u dizajnu enterijera oni su se veoma brzo raširili jer prostoru daju atraktivnu notu. Pojedini proizvođači keramike imaju ih u svojoj ponudi i njihova cena je uglavnom vrlo visoka. Međutim, nešto povoljnije ćete proći ukoliko ga sami napravite, odnosno, angažujete firmu za pravljenje 3D mozaika.
Kako to funkcioniše? Kao prvo, potrebno je odabrati keramiku od kojih želite da napravite 3D mozaik. Preporučujemo da to bude granitna keramika koja ima isti presek celom svojom debljinom. Nije preporučljivo da keramika od koje se pravi 3D mozaik bude s glazurom jer su takve ivice osetljive na lomljenje i krzanje.
Pločice se sklapaju u listove mozaika po odabranoj formi i postavljaju na mrežicu.
Nakon uslužnog sečenja, pločice se sklapaju u listove mozaika po odabranoj formi i postavljaju na mrežicu. 3D efekat se dobija smaknutim postavljanjem komadića pločica gde se mrežicom i lepkom dobija 3D struktura.
Na licu mesta keramičar lepi ovaj mozaik kao i svaki drugi, odnosno, ređanjem već definisanih listela jednu pored druge. Dakle, ova vrsta keramike ne usporava postupak postavljanja pošto je već složena u 3D strukturu.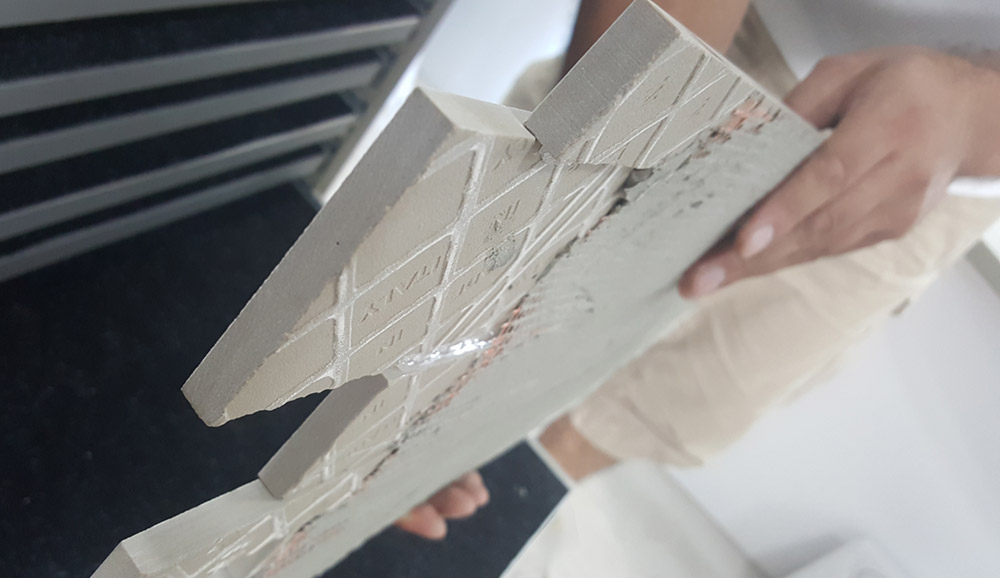 Cena pravljenja 3D mozaika
Cena pravljenja mozaika zavisi od oblika i kreće se od 45 za mozaike u obliku kvadratića do 58 evra za kvadratni metar za komplikovanije forme listela različitih debljina. U ovoj ceni nije uračunata nabavka keramike koja može da se kreće od 15 do 30 evra po metru kvadratnom. Iako ova cifra ne deluje mala, to je dosta niže od gotovih 3D mozaika koje se mogu kupiti u salonima od 150-200 evra pa i naviše.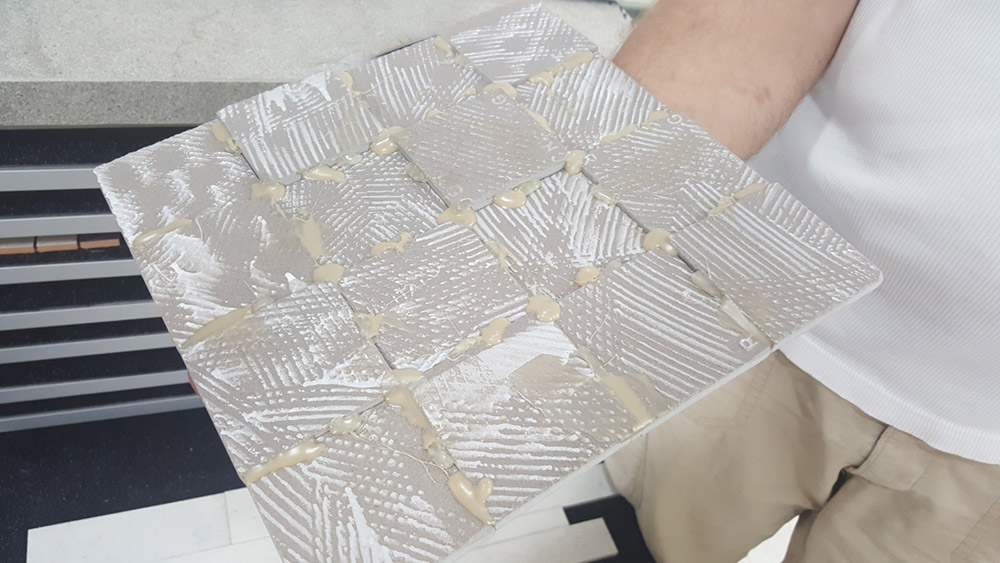 Ko to radi?
Uslugu izradu 3D mozaika pruža firma Decorativa Ceramica iz Novog Sada, (021/23-20-733 i 063/45-43-16).
Foto: Gradnja.rs
Kad ste već ovde…